Seemingly overnight, my kids began reading, and their fluency is increasing daily. Each of my kids have a an insatiable appetite for reading, and I often see myself in my son, always with a book in hand. My daughter seems to be following suit, and as I read to her and we work through more complicated books, I listen as she continues to improve her reading skills.
Sponsored in partnership with Scholastic.
Children are made readers on the laps of their parents —Emilie Buchwald
I first read this quote when I was pregnant with my son, and despite how often I felt like our daily reading time was more for my own peace of mind versus his educational benefit, I persisted in reading as often as possible with both of my children when they were babies.
The benefits of reading to children are well-documented, and yet, literacy in America is still a significant public health problem. A brief look at the current statistics show that more than 30 million Americans are functionally illiterate and unable to read above a fifth grade level and 1 in 4 children in America grow up without learning how to read. Despite the facts, it is never too late to begin raising readers!
In partnership with Scholastic, and coinciding with Dav Pilkey's Do Good Tour, I'm sharing my best tips for raising readers. Both of my kids have been reading Pilkey's book series Captain Underpants and Dog Man, which are ideal for readers at all ages and stages.
Dog Man in Spanish
In 2016, the author kids have associated with the infamous Captain Underpants series launched Dog Man. The books follow the adventures of a canine superhero who is part dog and part policeman. Each book furthers the growth and development of the main characters, George and Harold, through their comics. This is seen through their art, grammar, and spelling. What my kids absolutely love about the series is how interactive the stories are.
After the book series launched, Dog Man was released in Spanish. At present, 5 of the books in the series, including Hombre Perro: El Señor de las Pulgas, have been released for Spanish readers to enjoy. Previous releases include Hombre Perro, Hombre Perro se desata, Hombre Perro: A Historia de Dos Gatitos, and Hombre Perro y Supergatito.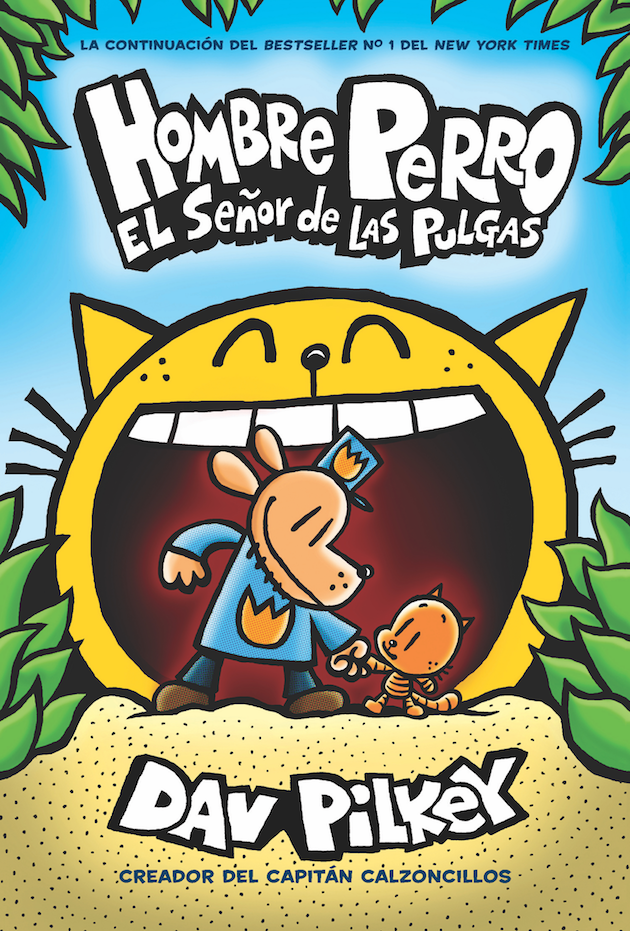 Dog Man: Lord of the Fleas (Hombre Perro: El Señor de las Pulgas)
The fifth book in the series finds the heroes of the story joining forces with an unlikely ally, Petey, the World's Most Evil Cat. When a new bunch of "baddies" bust up the town, Dog Man is called into action. With a cute kitten and a remarkable robot by his side, our heroes must save the day. But can the villainous Petey avoid vengeance and venture into virtue?
Cuando un grupo de villanos irrumpe en la ciudad, Hombre Perro acude a la acción… y esta vez no está solo. Junto a un adorable gatito y un extraordinario robot, nuestros héroes deben unir fuerzas con un aliado inesperado: Pedrito, el gato más malvado del mundo. Pero, ¿podrá el malvado Pedrito evitar la venganza y aventurarse en la virtud?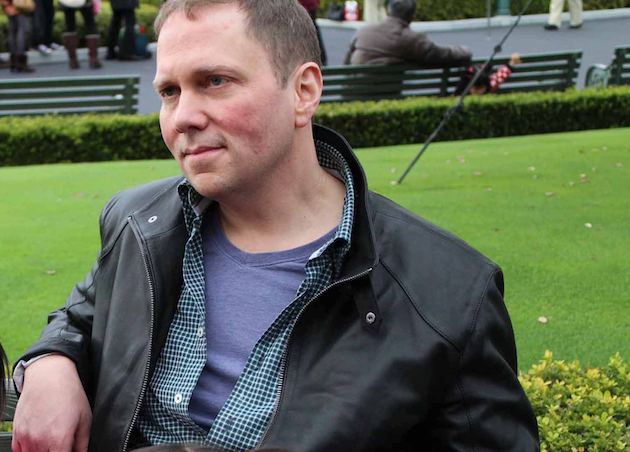 Dav Pilkey
Dav Pilkey is known worldwide for his bestselling series Captain Underpants and Dog Man. He is also the creator of the book The Paperboy, Dog Breath, and Ricky Ricotta's Mighty Robot series. Dog Man continues to be a #1 New York Times bestselling series, with more than 23 million copies in print across the globe, and translations available in more than 27 languages, including Spanish. Interestingly enough, Dog Man was adapted as a stage musical, debuted in New York City over the summer, and will tour into 2020.
Dog Man "Do Good" Global Tour

This fall, Dav Pilkey's "Do Good Tour" will bring together kids, families, and educators, to highlight the many ways books inspire, and how each individual can help others make a positive difference wherever they are. Events will be hosted by bookstores and community partners, each with a "do good" focus to support non-profit literacy organizations, local charities, military families, schools, and libraries in underserved areas. The "Do Good Tour" officially kicked-off at the Mississippi Book Festival in Jackson, Mississippi on August 17th. Tickets are just $25 and include a signed copy of Dog Man 7: For Whom the Ball Rolls, photo opportunities with Dog Man and Captain Underpants, signed books and giveaways, and more. Following an uplifting presentation, Dav Pilkey will meet, greet, and take a photo with all ticket holders.

5 Tips for Raising Readers
1. Begin reading to your child from day one. Both of my kids are a testament to the tremendous value of reading from day one. Listening to your voice, including its inflection and emotion, and seeing letters, numbers, colors, and shapes are just some of the early foundational literacy skills your child will pick up.
2. Select age-appropriate books. Simple board books and picture books are optimal for babies and small tots. I also found that my kids enjoyed books with a tactile component (varying textures, books with flaps, etc.).
3. Make reading a habit. Just like bathing and brushing teeth, reading has become part of our bedtime routine, and these days, my kids will remind me if I've somehow forgotten. As you begin reading daily to your child, they will come to appreciate this time together and understand the importance of reading.
4. Provide access to books. Along with visiting our local library, we also have a special section in our home dedicated to our favorite books. Having a personal library in your child's room will inspire them to make it their own, begin choosing their favorites and adding to their collection as they get older.
5. Be a role model. While I don't have a lot of time to read these days, I still make an effort to read at least one book a month. When we aren't out and about, I like to spend some time as a family reading books both together and independently. Children tend to model their parents' behavior, so take a trip to the library together, and get lost in a book!
I encourage you to commit to raising readers today!
Dog Man and Captain Underpants Printables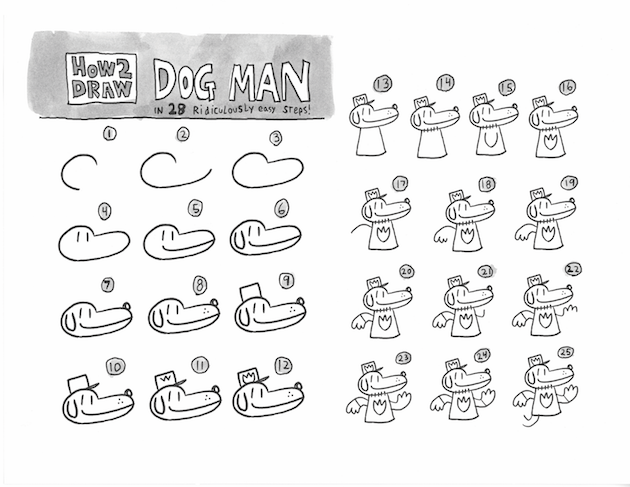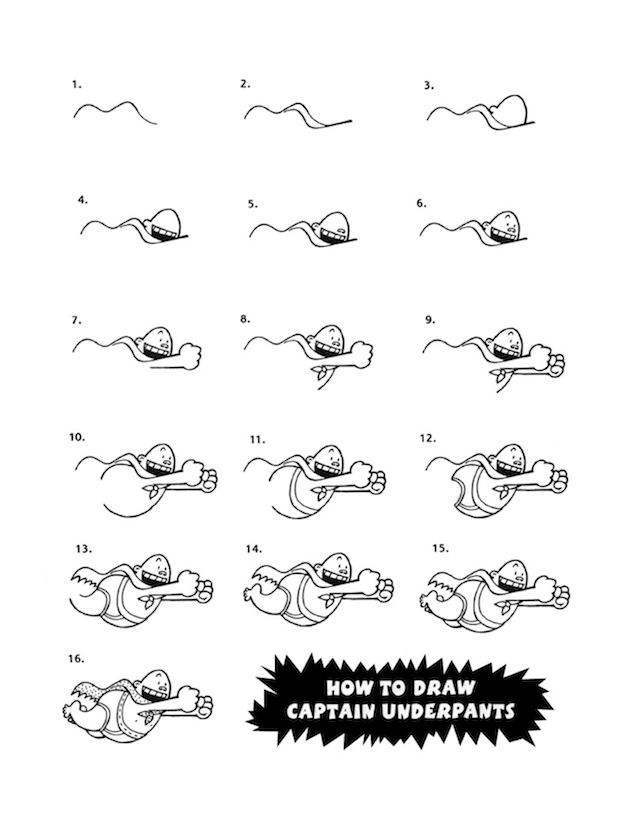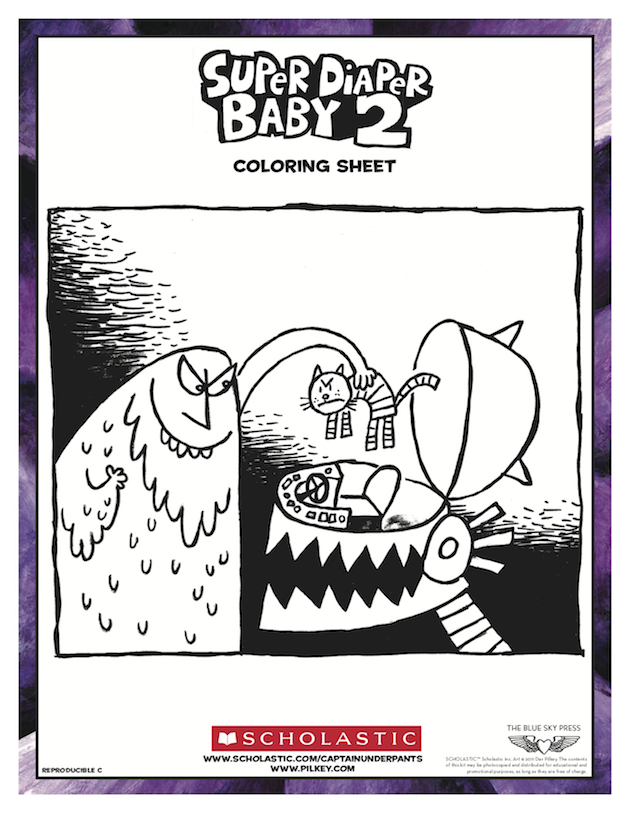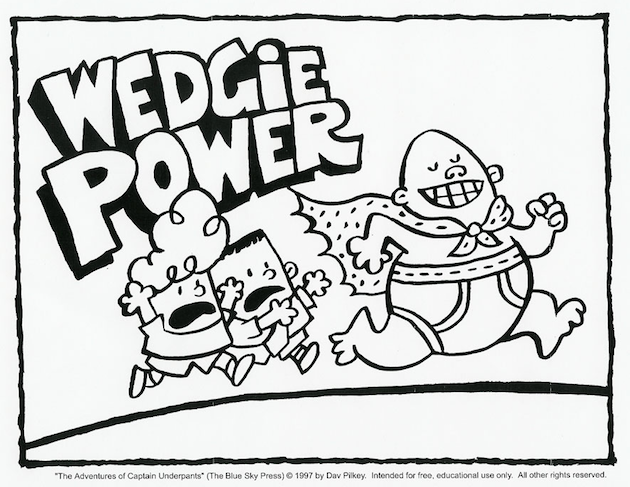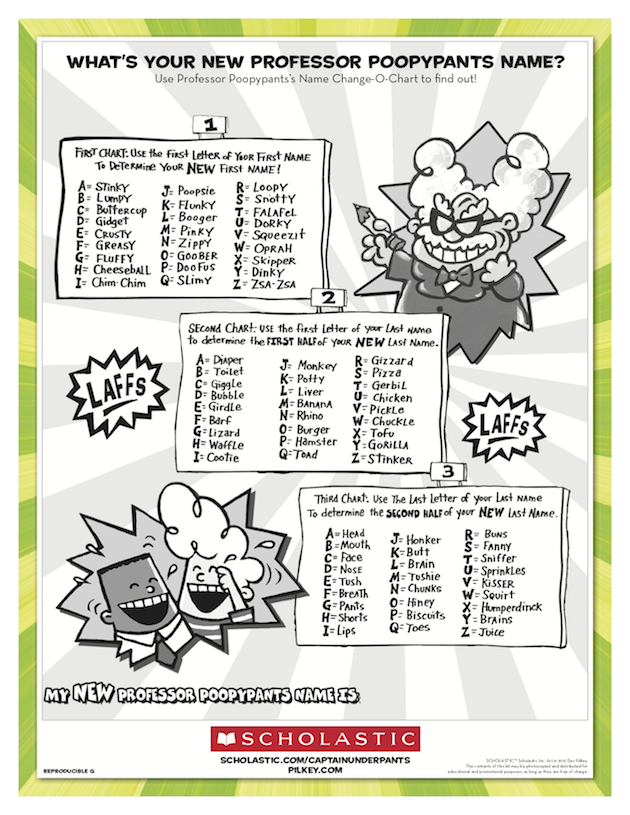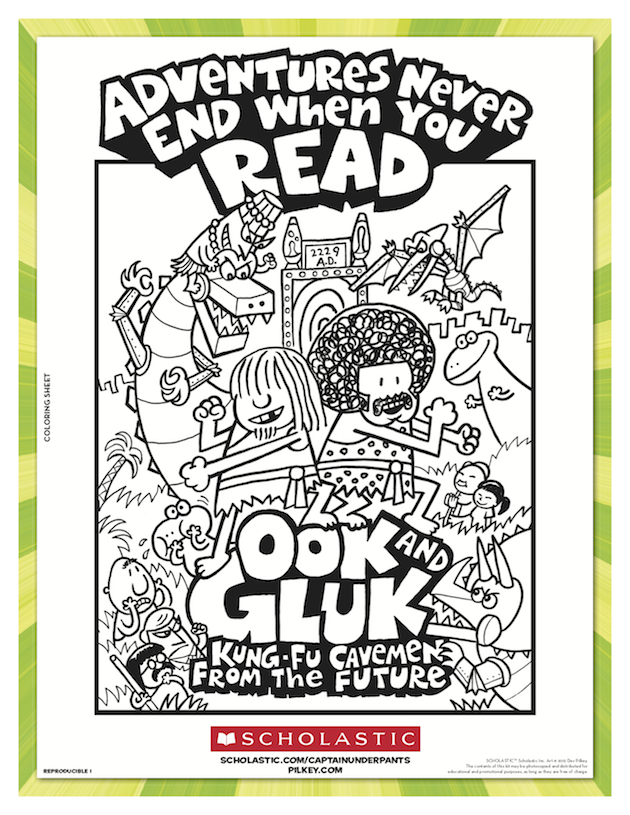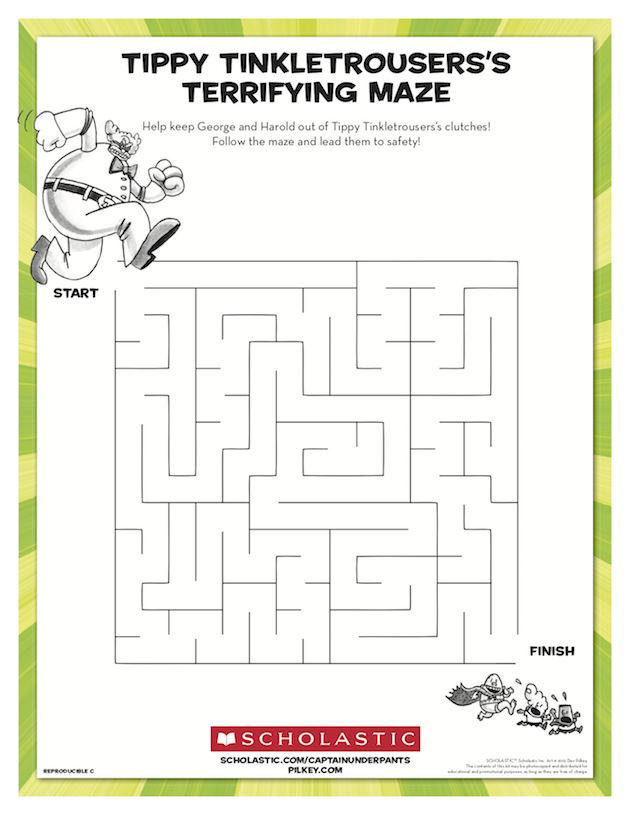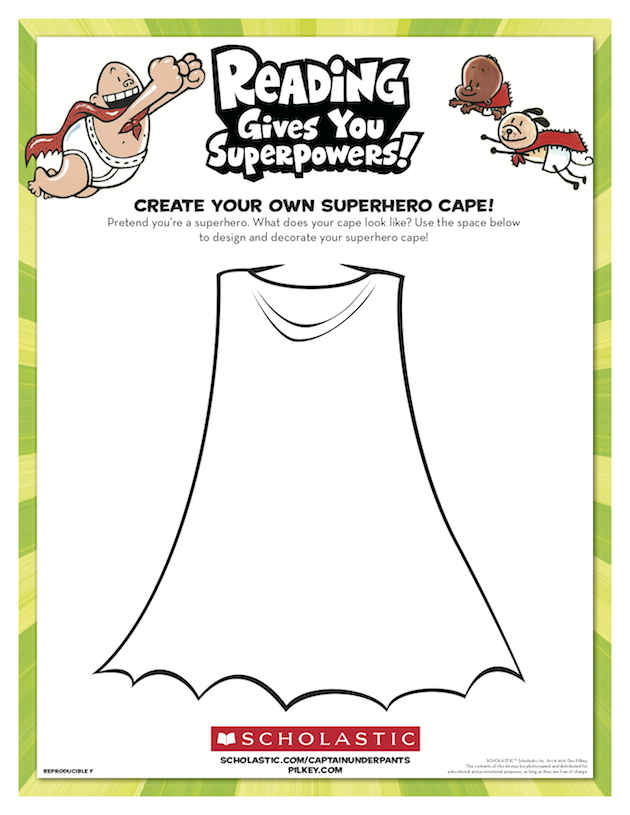 Dog Man Giveaway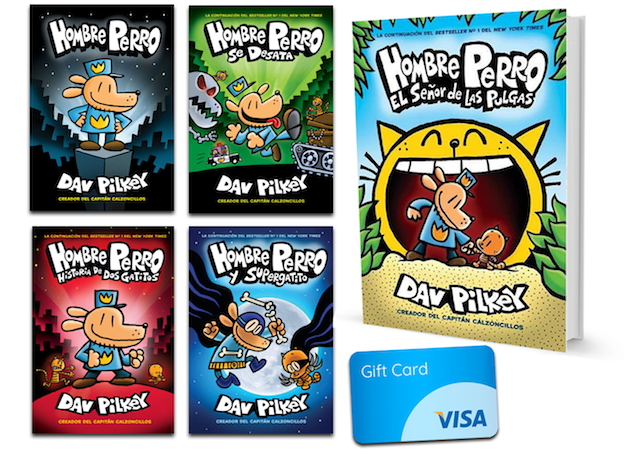 Win It! One of you will win all five books in the Hombre Perro series, plus a $50 Visa gift card for a barking good time out with the family. Simply complete the Rafflecopter form and leave a comment with your best tip for raising readers before October 20, 2019 at 11:59 PM PST.
a Rafflecopter giveaway
US Residents only. Duplicates and comments not including the above information will be disqualified. Comments are moderated. If you don't see your comment in a reasonable amount of time, send me an email. Bloggers and non-bloggers may enter. If you don't want to leave your email address, please be sure to check back for my announcement on the winner. Please note that winners must respond within 48 hours of being announced/contacted or another winner will be drawn.