No compensation was received for this post. I attended a press trip and some products featured were provided.
After much anticipation, Disney's Frozen debuted in theaters last week and my kids could not wait to see the film, specifically Olaf, the summer-loving snowman built by Queen Elsa.  Even before the film was released, my children had two requests:  an Olaf plush and a Princess Anna doll.  Since we're at the height of the shopping season, I thought I'd share my top Disney Frozen inspired gift lists and the best deals available in honor of Cyber Week.
For the gamer: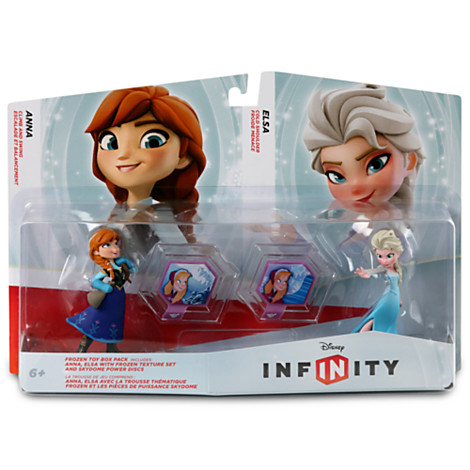 With Disney Infinity topping lists this Christmas, children will want to add Queen Elsa and Princess Anna to their Toy Box Collection. Get the set, which includes 2 Power Discs at the Disney Store for $29.99
For boys: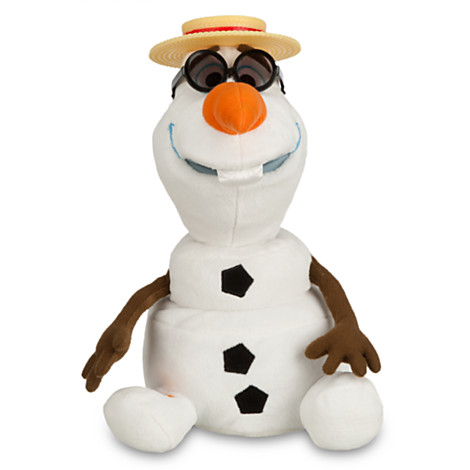 I've had a number of parents ask me if Disney's Frozen is appropriate and appealing for boys and my answer is a resounding yes.  There are a number of prominent male characters, including my son's favorite…Olaf.  There are a number of plush snowman available, but we like the Olaf Singing Plush available at The Disney Store for $24.95.
For girls: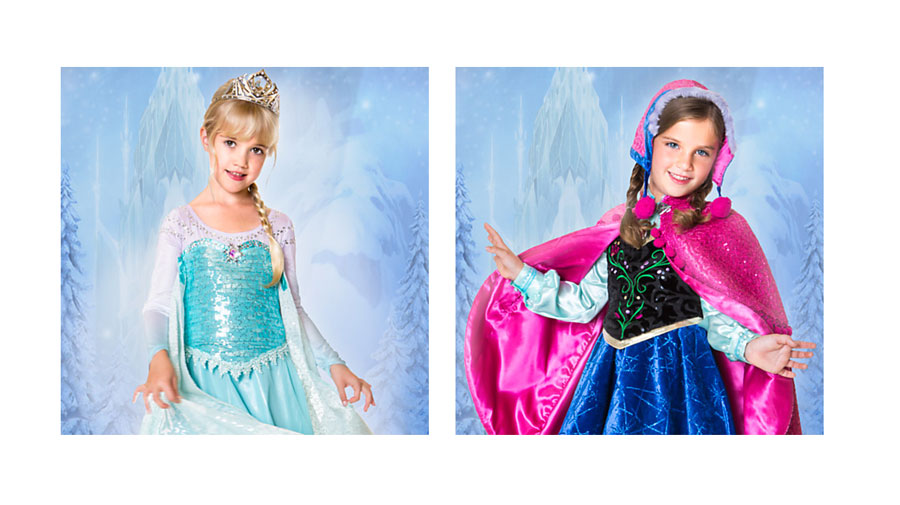 Since this is a Disney Princess story, there is a seemingly endless amount of clothes, toys, and books for little girls.  Since my little girl loves to dress up, my top pick includes the Anna and Elsa limited edition costumes available at The Disney Store for $199.95.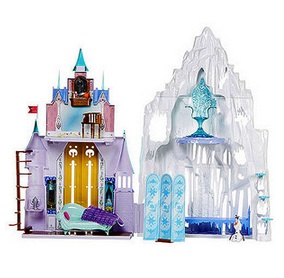 My second pick is the Disney Frozen Castle Castle, and right now, Walmart is offering an exclusive bundle which includes a doll for just $106.97.
For adults: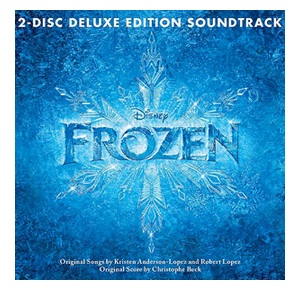 From the moment I heard Idina Menzel sing "Let It Go" at the World Premiere of World of Color Winter Dreams, I couldn't stop singing it.  The soundtrack is currently on repeat in our home! Right now, you can purchase the 2-disc Deluxe set on Amazon.com for just $13.49 plus free shipping!
For the collector: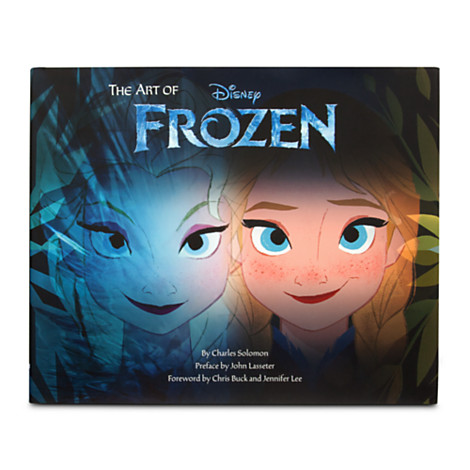 Many Disney fans are adults like myself, who enjoy collectibles. Timed for the winter release, Disney, in partnership with Chronicle Books, published The Art of Frozen, which features concept art created specifically for the film. Also included are interviews with the artists on the making of the film. The book is currently available at The Disney Store for $39.95.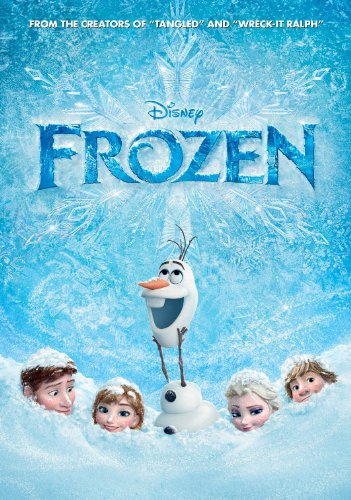 And, if you're looking to gift someone with the film, Disney's Frozen is available right now for pre-order.  The three-disc set is just $27.99 on Amazon.com.
Images: The Disney Store
Latest posts by Caryn Bailey
(see all)