{Sponsored}
Halloween always serves as a silent reminder that the Holiday season is quickly approaching. Always a favorite in our home, one of the many ways I like to signal the transition is to reflect the joy of the season in my home decor. Stringing lights outside of our home and putting up a Christmas tree are traditions that my kids thrive on. But beyond those definitive customs, there are several subtle things you can do right now to get your home ready for the holidays.
Last week, Better Homes and Garden hosted a live webcast where editor Eddie Ross and a panel of design experts showcased easy, affordable ideas for making your home holiday ready. Room by room, the BHG team demonstrated easy, inspirational solutions that spanned home decor, entertaining and gifting.
1. As soon as guests enter your home, you want them to feel welcomed. Style Director Max Wilker demonstrated how Better Homes and Gardens' Crossmill TV Stand can be used to organize the entryway of your home. First, use one of BHG's picture frames to house a Welcome printable that can be changed out with the seasons. Invite guests to celebrate the holiday season with a seasonal scented candle (Pumpkin Ginger Cookie sounds delightful!) that can be housed in a decorative candle sleeve. To ensure that your entryway is lit and welcoming, use BHG's Double Gourd Lamp.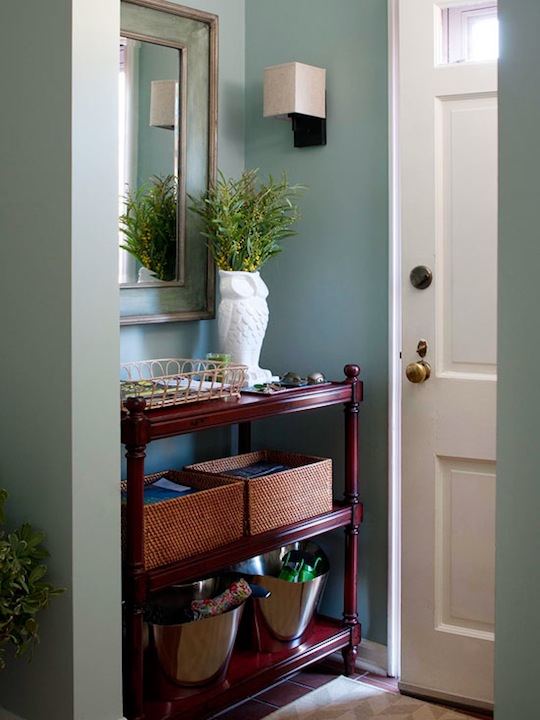 Since the entryway of your home can be a busy thoroughfare, organize small items in baskets and/or one of BHG's bamboo trays. You can even use the space underneath the TV stand for seasonal essentials and items you need before leaving your home. And because this area is so heavily trafficked, you might consider using a Tile Trellis Rug or Runner (if your entryway is small) to protect hardwood or laminate flooring.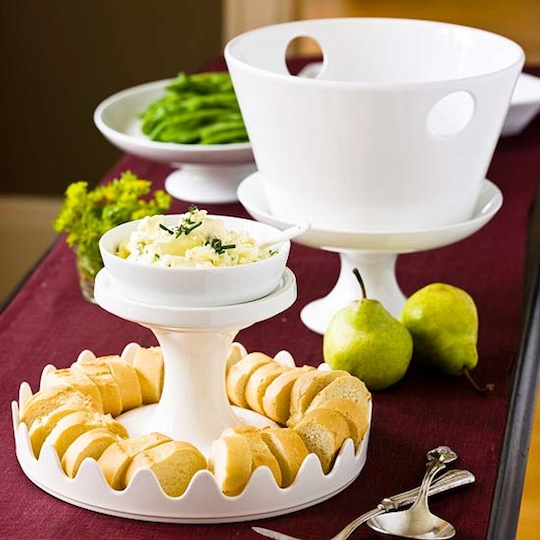 2. Entertaining with food is my passion and one of my favorite things to do during the holiday season. Wilker's suggestion to use the Crossmill TV Stand as a buffet and/or a beverage bar is brilliant. As a buffet, be sure to keep a set of stacked porcelain dinnerware and grab n go utensil packets on-hand to serve guests easily.  Print out a copy of the evening's menu and place it in BHG's Avila Ornate Frame for a classy touch to your holiday meal. Think outside of the box when it comes to serve-ware like your cake stand. It can be used for appetizers and help vary the height of the dishes on your table to create texture. Don't forget to utilize the space underneath to store extra place settings, serve-ware, table linens and decor.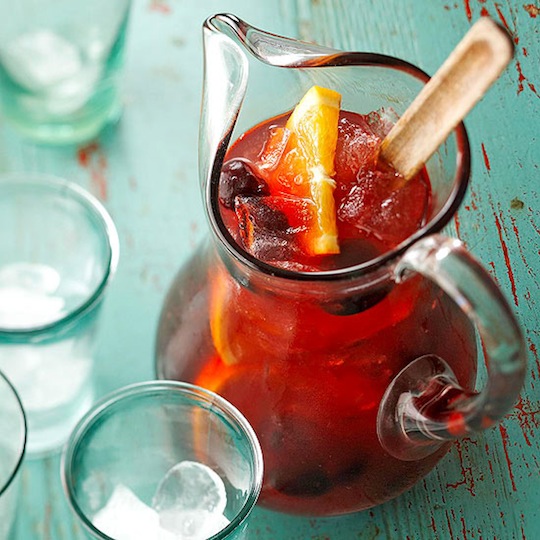 As a beverage bar, line BHG's Bamboo Tray with decorative paper (metallics are trending and would compliment a beverage bar nicely) and use it to house glasses, utensils (i.e. bottle opener) and drinks. To add a bit of festivity to your beverage bar, fill the bottom of BHG's Fillable Hurricanes with wine corks. If you are short on time or "hands," serve up pre-mixed cocktails in BHG's Glass Beverage Dispenser. Don't forget to label your drinks with a DIY place-card.
3. Making your out-of-town guests feel at-home doesn't have to be costly or overwhelming. Simple touches like BHG's Room Darkening Panels, a Reading Lamp, Scented Wax Warmers, and your home's WiFi password printed and framed will enhance your guests' stay. Fill BHG's Ottoman with linens to provide everything he/she will need without taking up a lot of space. And if you don't have a guest bedroom, use this same Ottoman filled with blankets, wrinkle-free sheets and thick plush towels and an inflatable mattress for a Guest Bedroom in a Box.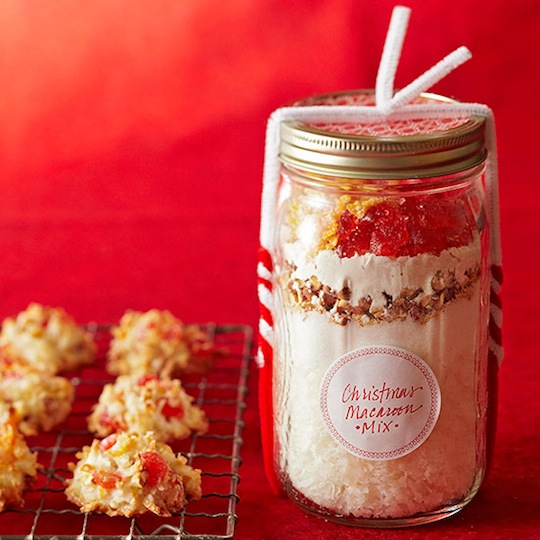 Want to take your hospitality up a notch? Include a DIY Food Gift to send home with your guests. Everything from nuts and soup mixes to cake, cookie, and hot cocoa mixes can be placed in BHG's clear BPA-free plastic canisters. Simply tie a ribbon around it and identify your DIY Food Gift with a hang tag. You can also have your recipe printed out on a towel that can be included with your gift.
Looking for additional ways to get your home ready for the holidays? You can watch Better Homes and Gardens' latest show live when you visit BHG.com

Latest posts by Caryn Bailey
(see all)