I experienced my very first golf tournament a few years ago in Carlsbad and found myself with a new reverence for the sport. I'm embarrassed to admit that prior to that time, my experience was limited to putting at local miniature golf courses. During that Classic, I learned a lot about how the game is played and gained an appreciation for the skill involved. This Spring, the 2018 Toshiba Classic returns to Orange County for its 23rd year. As Orange County's only PGA Tour-sanctioned event, the classic features golf legends competing for the title and features a charitable component benefitting Hoag Hospital's Mary & Dick Allen Diabetes Center and other community charities.

Sponsored by Toshiba Classic
2018 Toshiba Classic
The 2018 Toshiba Classic will be held at the Newport Beach Country Club and includes a variety of engaging experiences for those in attendance. During the 4-day event, PGA Tour Champions will compete for a $1.8 million purse while simultaneously raising money for local charities.
During the Toshiba Classic, more than 400 players with professional victories and championships will come together to compete including legends like Fred Couples, John Daly, and Bernhard Langer. The classic is significant in that it has hosted PGA Tour Champions members in the World Golf Hall of Fame. Golf enthusiasts can view the entire list of players at ToshibaClassic.com/Player-Field.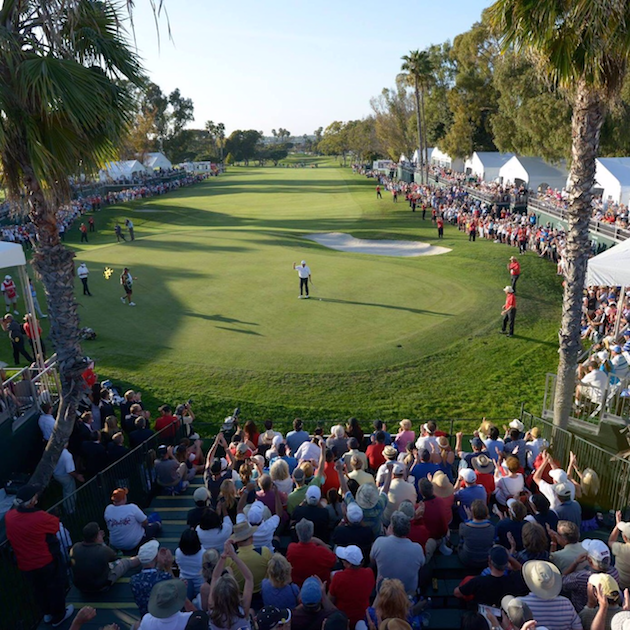 Toshiba Classic Schedule of Events
Tuesday, March 6 – Breakfast With a Champion
Before the beginning of the tournament, attendees can purchase tickets to Breakfast with a Champion presented by Allergan. The breakfast will be held on March 6 at the Balboa Bay Resort and will feature Lanny Wadkins (21-time PGA Tour Winner and 2009 World Gold Hall of Fame inductee) as the guest of honor.  
Wednesday, March 7 – Classic Pro-Am
Thursday, March 8 – Classic Pro-Am
Friday, March 9 – Professional Competition – First Round
Tee Times: 10:00 a.m. – 12:30 p.m. (approx.)
Womanology  – Sponsored by Allegan, Cigna, Helton Law Group & Surterre Properties
Womanology is a special event focusing on women's health and well-being.  Attendees will be led on a journey to better health and enhancing their well-being. The event will be held in the Newport Beach Country Club Ballroom. Ticket must be purchased in advance.
Saturday, March 10 – Professional Competition – Second Round
Tee Times: 10:00 a.m. – 12:30 p.m. (approx.)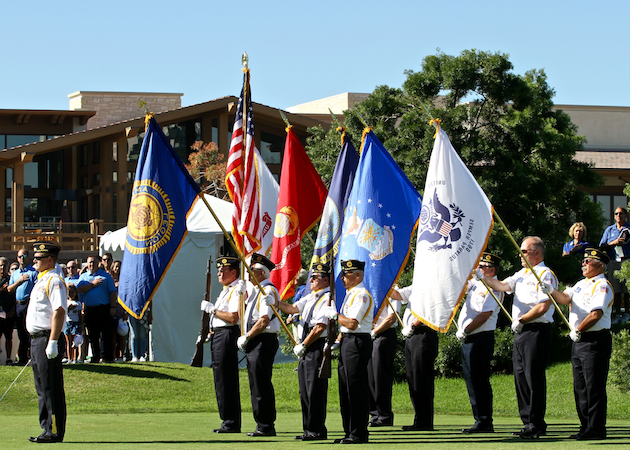 Military Appreciation Day
The annual Military Appreciate Day will celebrate celebrate our servicemen and women.  As part of Military Appreciation Day, all Active Duty, Military Reserve, National Guard, Military Retirees and Veteran – and up to three (3) of their guests – will once again be honored with complimentary admission and food and beverage vouchers to thank them for their service to our country. Additionally, the tournament will provide funding to Open Hearts for Purple Hearts Foundation, 1/1 Foundation, and Marine Corps Scholarship Foundation. One military family will also be chosen to receive direct financial support. There will be a patriotic opening and closing ceremony to bring local military members and dignitaries together to honor those who have served our nation. A Messages for Military board will also be on display for guests to write personal notes thanking our service men and women.
Sunday, March 11 – Professional Competition – Final Round

Tee Times: 10:00 a.m. – 12:30 p.m. (approx.)

Student Day – Free admission to students 18 and under.
On Student Day, kids can participate in the Student Day Putting contest with opportunities to win scholarships, local attraction tickets, tournament merchandise, golf equipment and more. There will be a Kids Fun Zone from 10 am to 4 pm featuring a SNAG Driving Range to teach kids the fundamentals of golf, obstacle courses, life-sized tic-tac-toe, and a putting zone run by First Tee. A crafts station will give kids the opportunity to make signs to cheer on their favorite players and a photo booth will help kids share their memories from the day. It should be noted that kids 18 and under get in free Sunday, March 11 only. Kids 11 and under get in free Wednesday, March 7 – Saturday, March 10.
Blue Shield of California Tournament Attractions
During the Toshiba Classic, Blue Shield of California and Hoag Hospital have partnered to present the Blue Shield Hoag Health Village. Attendees can stop by to get their portrait taken, enjoy games and giveaways, and learn about health-related topics. Fans of all ages can rest and recharge under the bleachers at the 18th green. Seniors can also enjoy views from hole 9 at Blue Shield's exclusive Senior Section.
Philanthropy
The Toshiba Classic has become the most philanthropic PGA Tour Champions event and has raised over $20 million. Proceeds from this year's event will benefit the Mary & Dick Allen Diabetes Center at Hoag, which provides comprehensive services for those with or at risk of developing diabetes. Services are provided irrespective of ability to pay. Each year, the Toshiba Classic raises more than $1 million for this charity and will also raise money for military causes and community charities. This year's event will feature over 80,000 patrons, 200+ sponsors, and 1,000+ volunteers.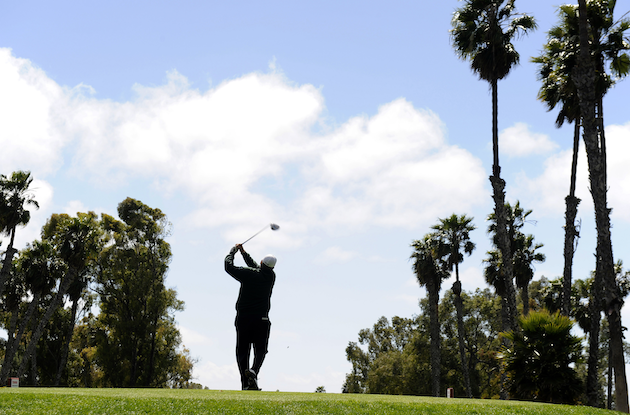 Tickets
Toshiba Classic Tickets are available online and are priced at $25 or at participating Roger Dunn Golf Stores. Tickets purchased on the day of the event are $30 and will be available at the Main Gate.
Limited VIP opportunities are available and include a luxury skybox over the water at par-three 17th hole. Daily clubhouse badges are also available for $75 per day Friday through Sunday. For more information, visit ToshibaClassic.com/Tickets.