Belief and skepticism collide in the latest supernatural thriller to perform at the Ahmanson Theatre. Starring Constance Wu, Anna Camp, Adam Rothenberg, and Finn Wittrock, 2:22 – A Ghost Story will beg the question, what do you believe? 2:22 – A Ghost Story performs through December 4th, 2022.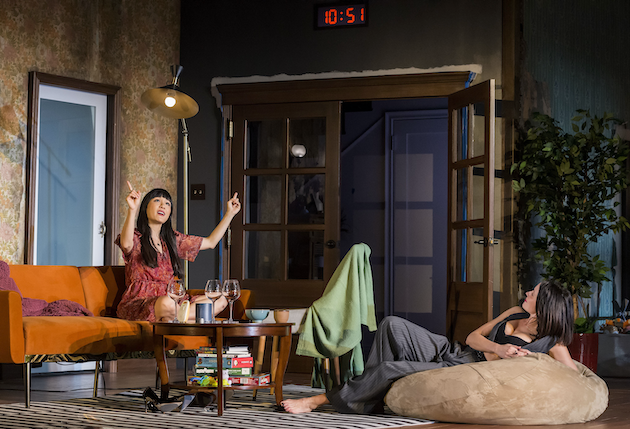 2:22 – A Ghost Story
Constance Wu stars as Jenny, who believes her new home is haunted. Her husband Sam (Finn Wittrock) will not entertain the idea. Over dinner with their first guests Lauren (Anna Camp) and Ben (Adam Rothenberg), they argue as secrets emerge and the looming presence or absence of ghosts. As the night presses on, the fear persists as something strange encroaches upon them. At 2:22, they will know. The unique and thrilling supernatural play asks you to think about what you believe and whether you dare to discover the truth.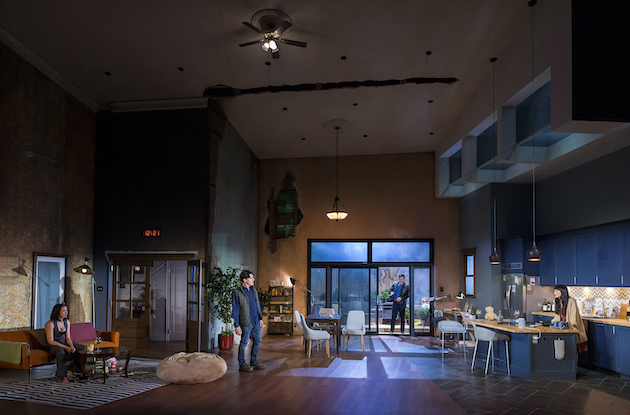 2:22 – A Ghost Story is written by award-winning writer Danny Robins, creator of the hit BBC podcast The Battersea Poltergeist, and is directed by Matthew Dunster. The show premiered at the West End Theatre in London. I liked the discussion of science vs supernatural between the skeptic and the believers of ghosts. The show was intense and filled with jump scares as the clock counts down to 2:22 am for the big reveal and twist ending. I'd want to watch it again for all the clues. Tony Wang, Look Who's Blogging.
As you experience the events unfold, look for clues to unlock the mystery in this brilliantly funny and intriguing play. Filled with adrenaline, this is a show you don't want to miss.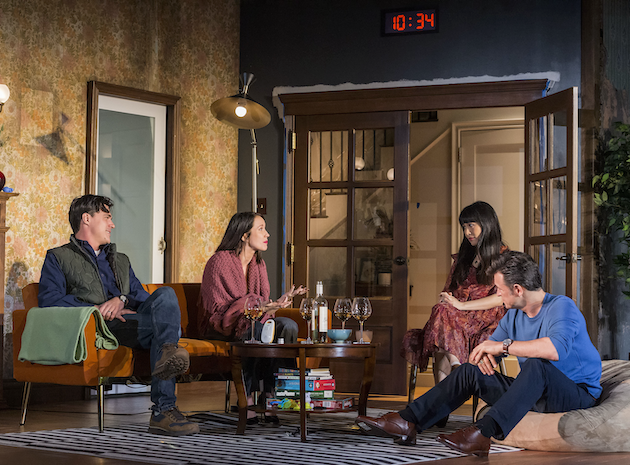 2:22 – A Ghost Story Tickets and Showtimes
Tickets for 2:22 – A Ghost Story start at $40. For this week only, you can purchase $20 tickets to shows on 11/8, 119, 11/10, and 11/11 at 8 pm. These tickets are for Mezzanine level seats (B, C, and D) and are normally priced between $40 and $89. Be sure to use the promo code TUESDAY20.
Goldstar also has a limited number of tickets starting at $29.
Self-Parking is available in The Music Center Garage for $9 at the Grand Ave entrance. Valet parking is available for $23 at The Music Center's Hope Street entrance. Handicapped Parking is available at both The Music Center Garage and valet parking. The charge at both locations is $9. 
For more information, visit CenterTheatreGroup.org.
Latest posts by Caryn Bailey
(see all)