This giveaway is now closed. Thanks for stopping by.  The winners are Marlena U. and Rachel C.  Congrats!
I'm extremely passionate about feeding my family wholesome, natural foods, free from artificial ingredients/preservatives, high fructose corn syrup, trans fats, hydrogenated oils, and MSG.  I was talking to a few moms last week about what we do and don't eat.  They were shocked, while I stood there confused that everyone doesn't eat the way our family does.  We've been doing it for so long, it's become second-nature for us.  One of the moms suggested that I write a post about how we eat and I may in fact do that some day!

On May 15th, Belly Sprout will host a fabulous wellness event called You Are What You Eat.  The event focuses on exploring the connection between what we eat and how it affects our mind, body, and spirit.  So many of the preventable diseases our country is facing (diabetes, obesity, etc.) have their origins in our diet.  Belly Sprout will bring in experts in food and nutrition to share information about how food affects us.  The goal is to empower the community with information that will challenge the way people think about food and inspire them to examine their eating habits.
Here are the details surrounding the event:
When:  May 15th from 10 am to 4 pm
Where: Brea Community Center
695 E. Madison Way (corner of Randolph and Madison)
Brea, CA
(714) 990-7100
Keynote Speakers:
Food Demonstration:
The event will also feature a panel discussion on the future of our food production and how it affects our health.  Anna Getty will be one of the panelists!
The Green Truck will offer local, organic, sustainable food, Belly Sprout will offer mini makeup applications and samplings, and IM: Center for Integrative Medicine will offer mini healings and meditation.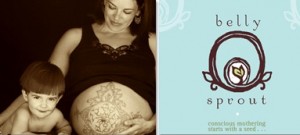 I'm not certain of the price point, however, you can check back on their website for more information as the date gets closer.
Win It! I have 2 gift bags to giveaway (courtesy of HappyBaby) and include the following products/coupons: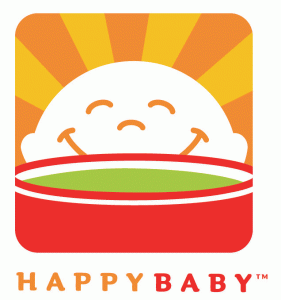 HappyBaby Frozen (2)
HappyBellies (1)
HappyPuffs (1)
HappyMelts (1)
HappyBites (2)
HappyTot / HappyBaby Pouches (2)

Simply leave me a comment with the name of one flavor (from any product listed above) you'd like to try and something you learned on the Belly Sprout site.  Comments will close on April 19, 2010 at 11:59 PM PST.  One comment per person, please (unless you do the extra credit). US residents only. Duplicates and comments not including the above information will be disqualified. Comments are moderated. If you don't see your comment in a reasonable amount of time, send me an email. Bloggers and non-bloggers may enter. If you don't want to leave your email address, please be sure to check back for my announcement on the winner. Please note that winners must respond within 48 hours of being announced/contacted or another winner will be drawn.Want an extra entry? Do any or all of the following and receive an extra entry for each one.
Be sure to leave me a separate comment for each additional entry.
Follow me on Twitter AND tweet about the contest.
Subscribe to my feed via email or reader.
Blog about this giveaway. It doesn't have to be a separate post. Just include a blurb about it when you blog about other giveaways.
Click on one of the very cute buttons below and digg, stumble, fav, etc. Just let me know what you did in the comments!
I did not receive compensation for this post.  A gift bag was supplied.