Our last stop before leaving the Disneyland Resort has traditionally been World of Disney. With grandma often in tow, my kids have gotten very persuasive about the "one thing" they want to commemorate their visit. When my daughter was putting together her BB8 Disneybound outfit, World of Disney was our go-to for all of the elements that brought the fashion piece together. Everything from toys and plush to jewelry and books have all been purchased at our favorite Disney shopping destination. For over a year, the store has been in the midst of a magical transformation. I am excited to finally share the big reveal, complete with photos, videos, and the story behind the magic that permeates the store at every turn.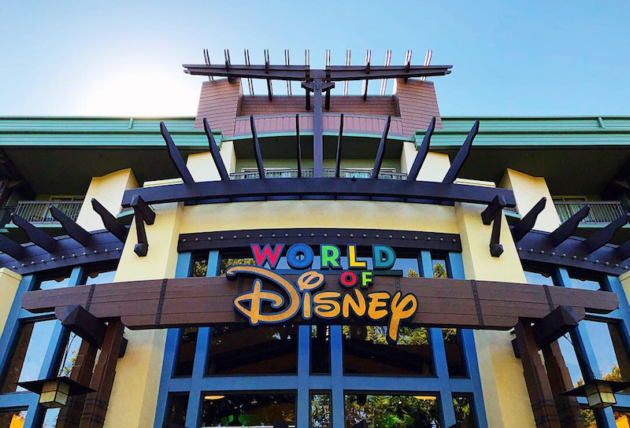 Consideration provided by Disneyland.
World of Disney – The Backstory
With a newly imagined layout comes a story that sets the stage for the destination. Disney Imagineering staff writer Kevin Lively developed the story, which dates back to the 1930s and 1940s. The former bus depot was used to transport guests from the Grand Californian Hotel to places like Napa, the Redwoods, and the Pacific Coast. The depot shut down in the 1940s, and Walt was in search of a space to send his animators in order to get away from the hustle of Los Angeles. Walt purchased the bus depot and converted it into an animation studio for Disney artists, including the "Nine Old Men". This space allowed the animators to free their creative minds to work on classic films.
The animators worked in these spaces until 1989, the same year MGM Studios opened complete with a real animation studio. With a brand new, state-of-the-art animation studio at the park, there was no longer a need for these satellite locations. Everything was covered with sheets and drywall and forgotten. Until 2001, when the space reopened as part of Downtown Disney. But more than 15 years later, it was time for a new look.  During the remodel, they uncovered several of the items now on display at the store. Among them, a brick wall with a sign advertising "Bus Tours Departing Daily." Additionally, they found items left behind by the animators including old ink and paint jars, animation desks-turned cash registers, magical movie posters, and pencil sketches that come to life.
New Open Design
Perhaps the most immediate transformation is the store's open layout.  I personally appreciate being able to see the entirety of the store to map out my shopping plan. Plus, this is a wonderful change for parents looking to shop with (and keep tabs on) their kids.
Alysia Kelly Vice President of Visual Merchandising, talks about the newly re-imagined World of Disney with its surprise and delight features at every turn. "We use a lot of movement…there is a lot of energy and magic" within the store. The store features beautiful lighting and a warm, optimistic, and characteristically-Disney environment. Enchanted movie posters, pencil sketches that come to life, subtle floor projections, and digital pixie dust all seek to engage shoppers within the magic and stories of Disney. Every visit is designed to feel fresh and new, with spaces that will change depending on seasonality and new stories.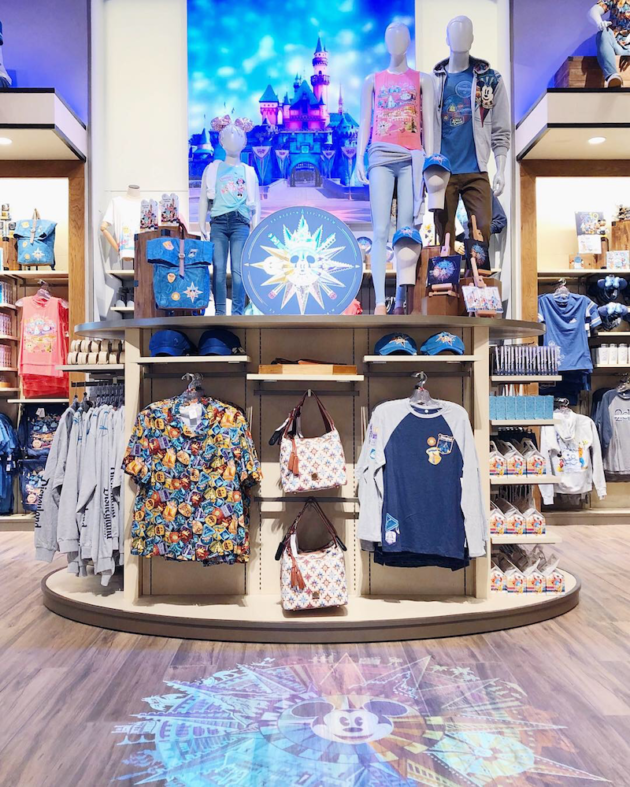 The Magic
Disney has done a great job of offering continuity within the resort. The magic does not end when you step out of the gates of each park. Creative Producer at Walt Disney Imagineering Stephanie Colvin worked weaving together the story and design of the store with a bit of Disney magic.
Enchanted movie posters situated above the cash registers come to life every few minutes. There are 14 different posters featuring movies the animators would have worked on. The Kem Weber-inspired animation desks-turned cash registers feature drawers labeled with classic Disney films like Sleeping Beauty, Snow White, and Cinderella and actual pencil sketches the animators would have drawn on those desks.
Take a closer look at the cork boards, and you might see images of the Nine Old Men and other animators' sketches and doodles. And while you are perusing the store's expansive selection of merchandise, pay attention to the framed pieces of art. These pencil sketches, never before seen by guests, come to life magically by the drawing of an invisible hand.

The Merchandise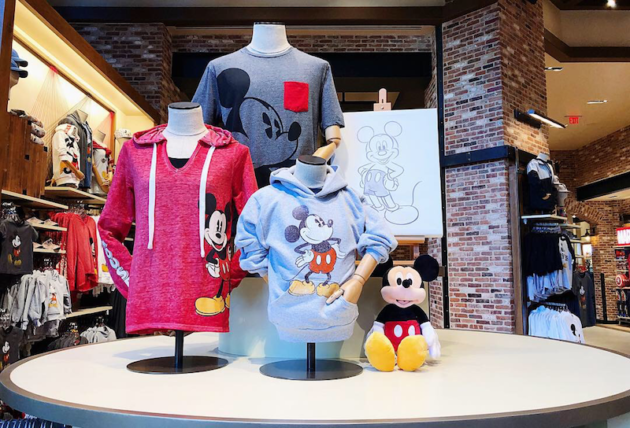 The store is organized both by franchise and category, and easy to navigate. With three entrances, you will encounter merchandise from the new exclusive Mickey Mouse Club Collection or Disney Style. Director of Global Merchandise Strategy shared the inspiration behind the new Mickey Mouse Club Collection. Vintage-inspired with a modern twist, you'll find plush, tees, and an updated Mickey Mouse Ear Hat lined with the saying "Leader of the Club." This collection will be available exclusively at World of Disney for 30 days.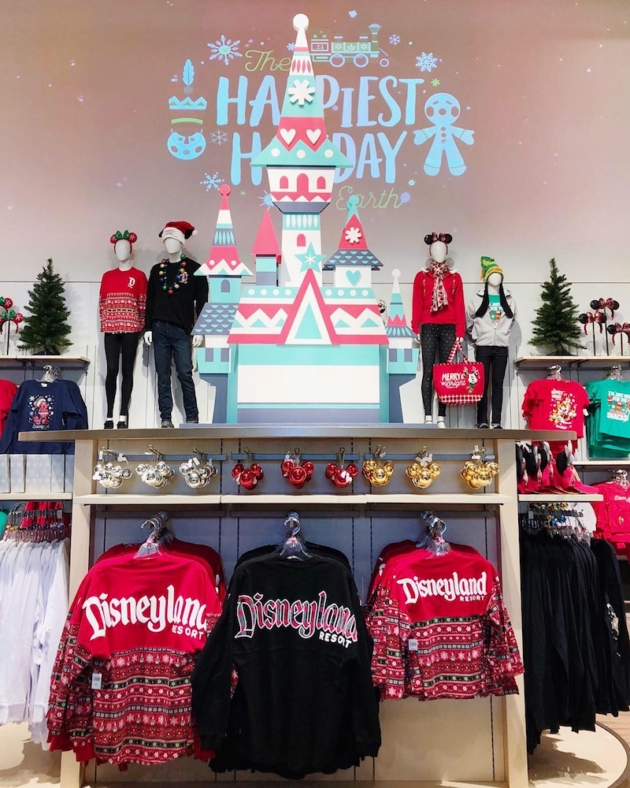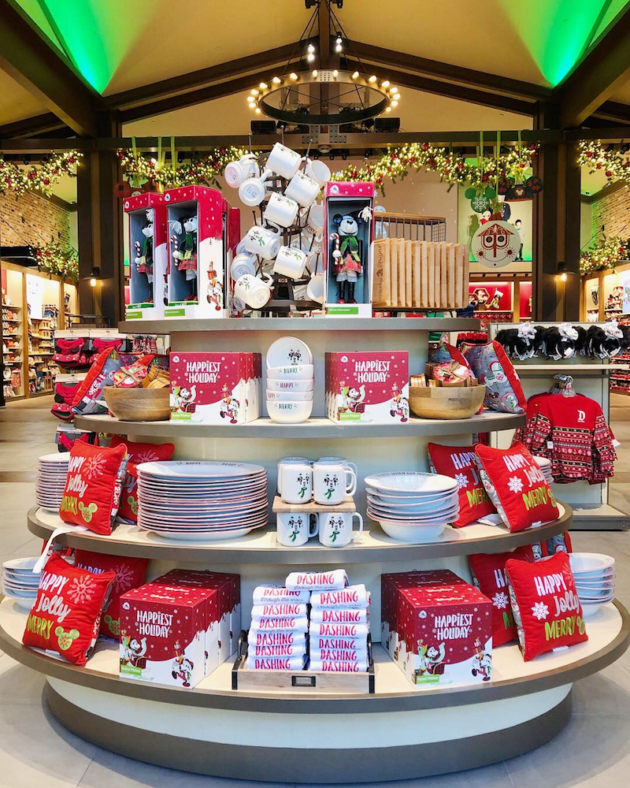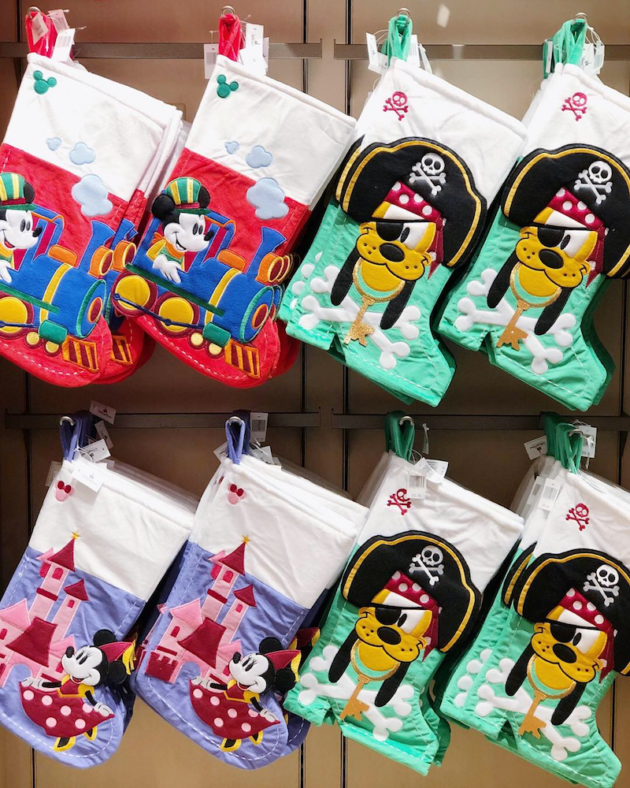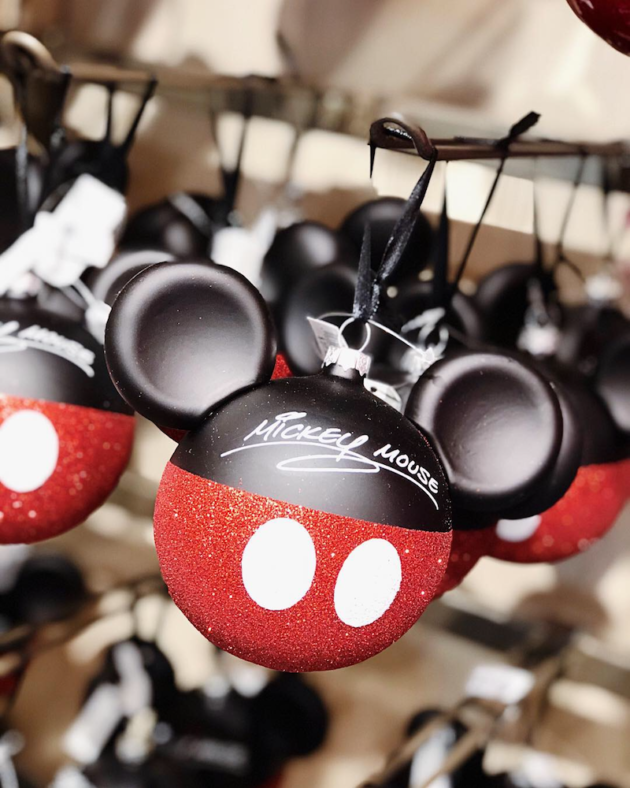 The holidays are right around the corner, and your destination for all-things Disney inspired is World of Disney. Their Nordic Winter collection features family sleepwear, gifts, decor, and more. Plus, you'll find outfits to dress the entire family, including your pet dog.
The fairest of princesses will love the new Dream Big Princess area. Girls can dream and be whoever they want to be with clothes, accessories, and toys inspired by her favorite Disney Princesses. Featured at present is a 4-pack of Disney Princess costumes, perfect for dressing up, including Halloween!
The newly imagined store features sections dedicated to specific merchandise, such as Tees, Mugs, and Ears. With more and more families wanting to dress alike, Disney expanded their graphic tee space. Adults and kids will find t-shirts celebrating their favorite attractions and park experiences.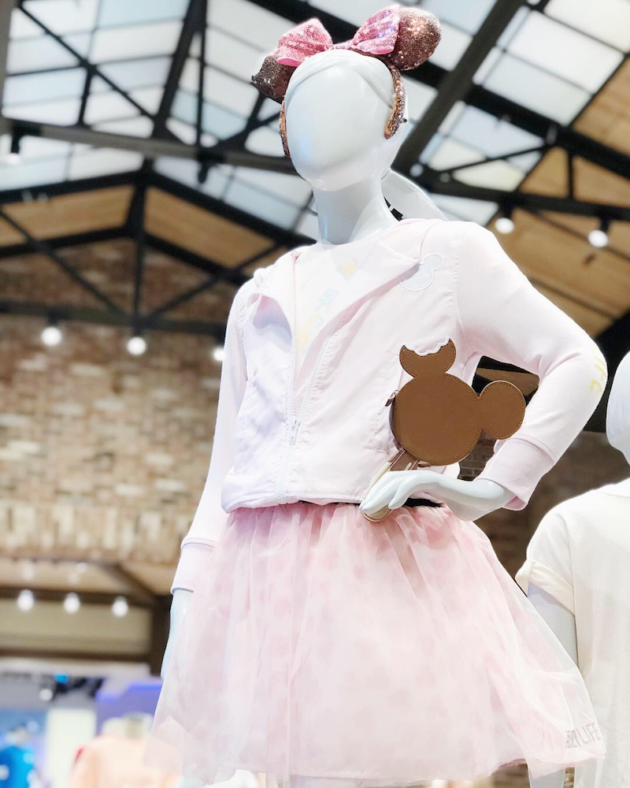 Earlier this year, DisneyStyle opened at Disney Springs in Orlando, a destination for finding fashion-forward products inspired by Disney attractions and characters. This is where fashionistas can find trending Disney outfits, including the new snack-inspired merchandise which pays homage to the iconic Dole Whip and Mickey Bar.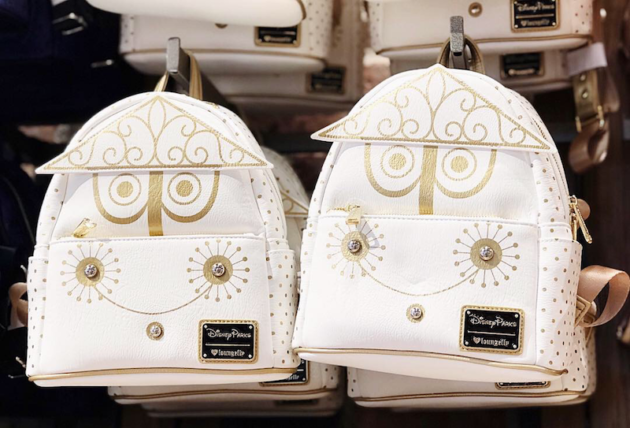 Disney's handbags will be my retail downfall! Those of you who know me have seen my favorite Minnie Mouse Satchel from Dooney and Bourke. I carry that bag everywhere!  Well this girl is ready to expand her style with Loungefly's Disney collab. They have a new "it's a small world" mini backpack that I set my sights on a few days ago when I previewed the new World of Disney.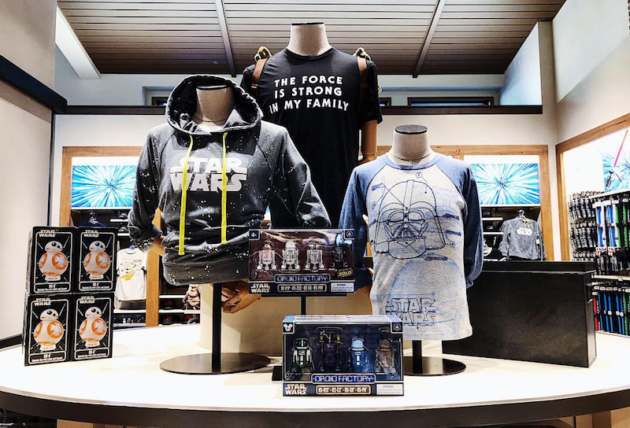 World of Disney Location
World of Disney is located at Downtown Disney in Anahimem, California and Disney Springs in Orlando Florida. The shopping destination is your go-to for Disney apparel, toys, souvenirs, accessories, collectibles and more. For additional information, visit Disneyland.com.
Latest posts by Caryn Bailey
(see all)