As busy as life can be, I really enjoy cooking, which is why I make an effort to cook healthy meals for my kids most days of the week. But work, school, and extracurricular activities mean that very often, dinner is based on what we have to do on any given day. In an effort to avoid eating out, I prefer prepared meals that contain real ingredients with minimal processing. We recently tried Wildscape Meals, and my kids' first reaction was that I needed to buy more ASAP!
Sponsored.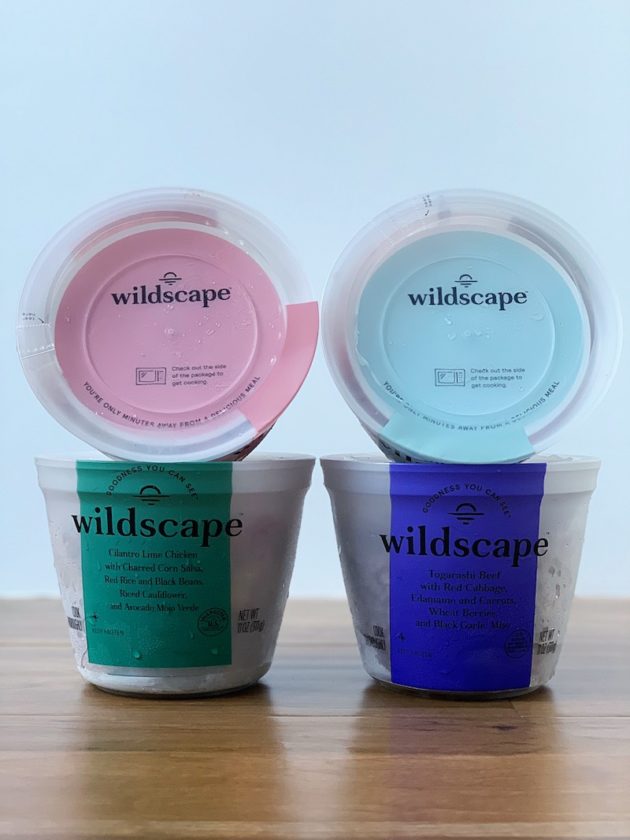 Wildscape
Their tag line is "Frozen food that looks and feels as good as it tastes," and it is spot on. I was immediately drawn to the look of these meals. Rather than packaged in a box, Wildscape Meals are packaged in a resealable, recyclable container.
At present, there are 6 varieties of Wildscape Meals (2 of which are vegetarian, Gochujang Cauliflower and Peri Peri Portobellos), each containing vegetables, whole grains, and meat. I wanted to briefly note that I looked at the ingredient profiles of both vegetarian meals and they look to be free from animal products, but I would have to confirm with the manufacturer if they are in fact vegan. In addition to the two vegetarian meals offered, Wildscape also features two gluten-free meals (Gochujang Cauliflower and Seared Steak). All of the meals are dairy-free.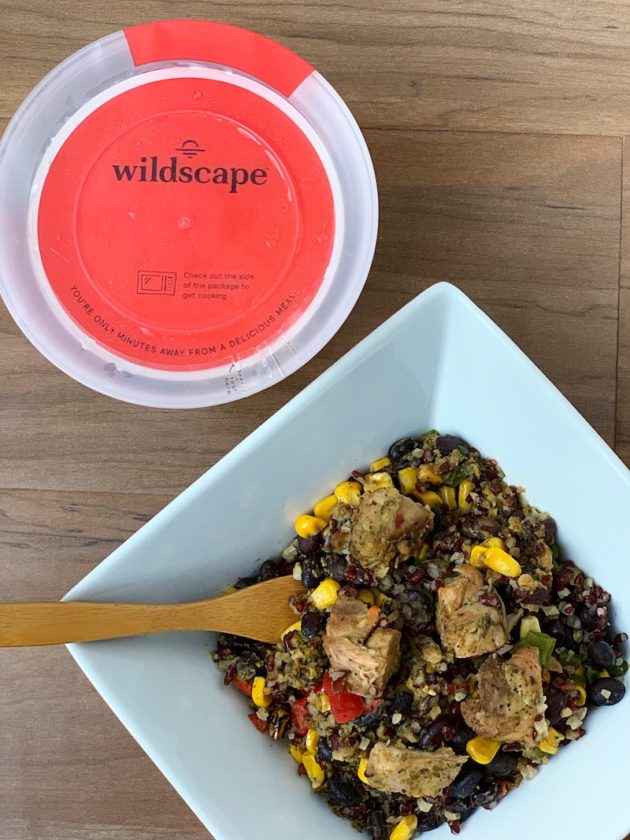 Because I like to cook with real ingredients, I appreciate that Wilscape Meals contain foods that you recognize by name and sight, and likely have in your own refrigerator/cabinet. But Wildscape takes the concept of fresh/frozen food a step further by using natural beef, antibiotic-free chicken, whole grains, and nutrient-rich foods so you can feel good about the meals you are enjoying.
To be completely transparent, I was not certain how the meals would hold up after being microwaved. Typically, microwave meals end up losing their density and moisture. I took pictures immediately after cooking these meals to show you just how good they look! I was pleasantly surprised by the large chunks of meats and veggies and how flavorful the meals are.
As someone with a diverse palate who loves exploring new flavors, I was impressed with these meals. From Japanese-inspired Togarashi to Aji Amarillo chiles from Peru, Wildscape Meals are agreeably meals to get excited about.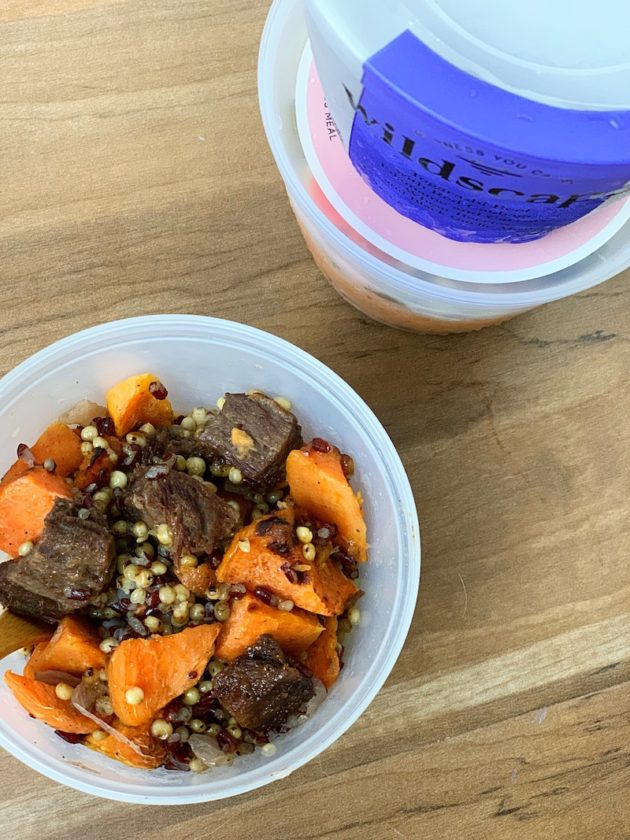 Where to Find Wildscape Meals
At present, Wildscape Meals are only available in select areas of the country and each meal retails for $5.99. From a very brief search, it appears they are primarily available in the Southern and Eastern parts of the US. Retailers include H-E-B, Publix, Harris Teeter, Fresh Market, and AmazonFresh. For Florida and Georgia residents, while Wildscape is available at Publix, Fresh Market carries all six varieties, making it the preferred grocer. Be sure to visit WildscapeFood.com to find a retailer near you.