After years of deliberating over what to do about the concerns I had over my body, I scheduled a tummy tuck and liposuction at CosmetiCare with Dr. Von Maur. It was one of the best decisions I made for myself, and even today, I catch myself in the mirror and do a double take at the transformation that has occurred. I was admittedly conservative in my approach, and in retrospect, there were areas I definitely could have addressed during my surgery that I opted not to. The great thing about cosmetic and medspa procedures is that there are a number of options available for anyone looking to address areas of concern. For the past few years, I have been researching CoolSculpting as a non-surgical option to tackle some of my own "problem areas."  Once again, I looked to the experts at CosmetiCare to answer my questions and help make the best decision for my body.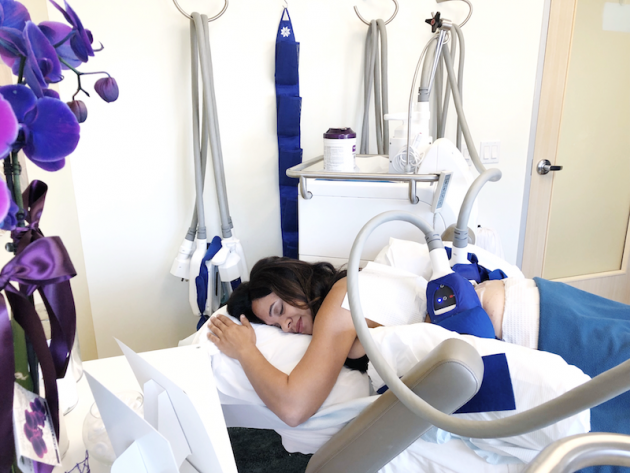 What is CoolSculpting?
CoolSculpting is a non-invasive treatment utilized to permanently address problem areas. This procedure is one of the most researched non-invasive fat removal treatments and thus safe and effective.
How Does CoolSculpting Work? 
During a CoolSculpting treatment, a machine exposes fat cells to extreme cold, causing them to freeze, die, and then be naturally eliminated by the body over approximately 2 months. The skin over the area to be treated is held in a device that receives a cold treatment to freeze the fat cells. Treatment time usually lasts about one hour and normal activities can be resumed afterwards. While there may be some initial discomfort, the skin over the area to be treated will feel numb and the discomfort will subside.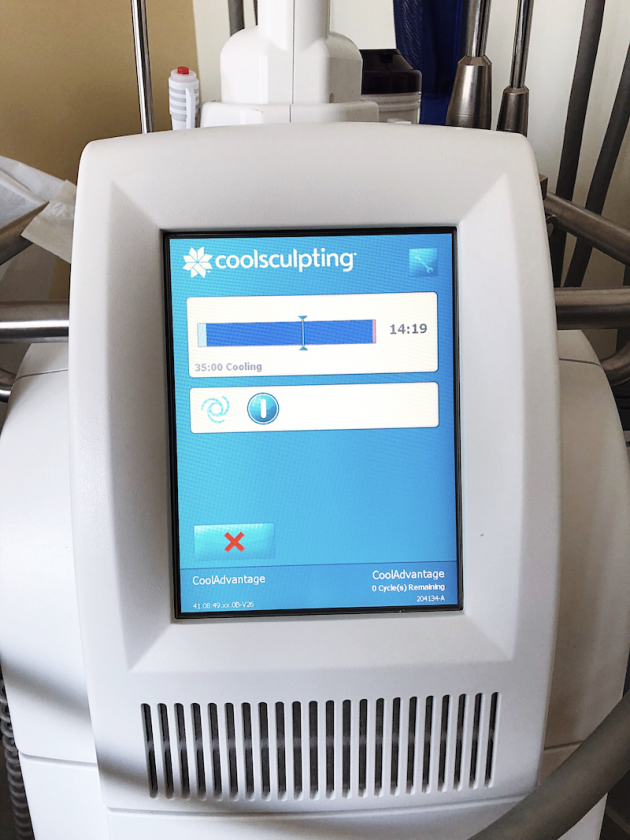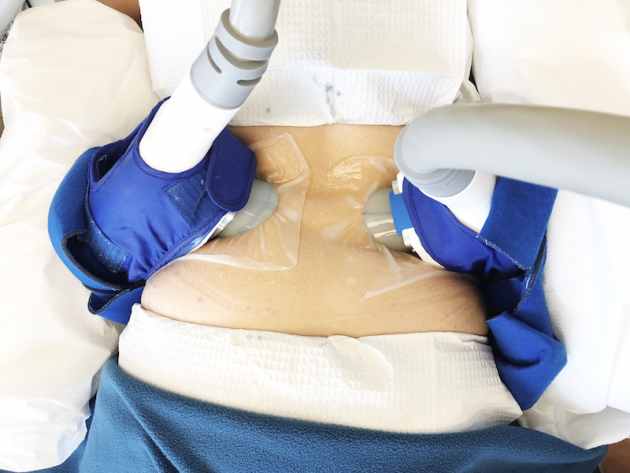 One of the main reasons I decide to undergo CoolSculpting this year is that it is non-invasive, virtually painless, and requires zero downtime!  This is ideal for a busy, working mom like myself!

Am I a Candidate for CoolSculpting?
The ideal candidate for CoolSculpting is one who has excess areas of fat that can be pinched. The fat needs to be able to be pulled into the suction device in order to be treated. Flatter areas of skin or areas that cannot be pinched away from the body may not be able to be treated as effectively.

Exclusive CoolSculpting Discount at CosmetiCare
Are you interested in CoolSculpting? You can save 10% off all medspa treatments at CosmetiCare by using the code Caryn100. Remember that you can also receive a free consultation at CosmetiCare by visiting their website.
CosmetiCare is located at the following address:
1101 Bayside Drive Suite 200, Newport Beach, Calif. 92625
Latest posts by Caryn Bailey
(see all)