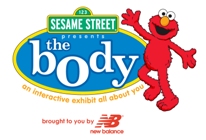 My son FINALLY got to meet his favorite furry red monster today!  We had a fun-filled day in Los Angeles at Hollywood and Highland and got a chance to see Sesame Street Presents:  The Body.  This hands-on, interactive exhibit will get your child moving as he/she discover the ins and outs of the body.  Here is a little more information about this attraction:
Get to know what's under your skin at Sesame Street Presents: The Body, an amazing new educational attraction featuring Elmo, Oscar, Grover and the rest of your Sesame Street friends. This new interactive exhibition teaches children how their bodies work and how to keep them healthy as they hop, jump, run and dance their way through this hands-on Sesame Street adventure.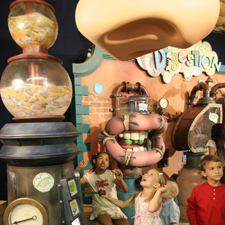 The exhibit is divided into 5 main areas, Sesame Street, Your Outsides, Your Insides, How You Work, and Staying Healthy.  Included is a guide that allows parents to expound upon the topics raised during their exploration.  What makes this exhibit attractive to kids is the tie to familiar characters and the hands-on experience.  As soon as we walked in my son recognized Oscar the Grouch's trash can and those famous steps to the 123 Building where he met and talked with Elmo. My son kicked a ball, learned all about brushing his teeth, combing his hair, and washing his hands, dressed Elmo, and got sneezed on.  We "pumped" the heart, inflated the lungs, and even experienced the entire process of digestion (from food to poop!).  My favorite part, of course, was the Count Organ's Organ where we learned all about our vital organs.  My son's favorite part?  Super Grover's Obstacle Course, of course. This is a padded (thankfully) area where kids can climb, slide, crawl, jump, and generally just release energy!  I think the best part of this exhibit is the fact that it teaches kids important lessons on how to take care of their body.  Mr. Hooper's Store is the place where children can shop for healthy foods and learn about the importance of a healthy diet. My son spent almost as long in the store as he did playing in the Obstacle Course.  Here are some pictures I took at the event: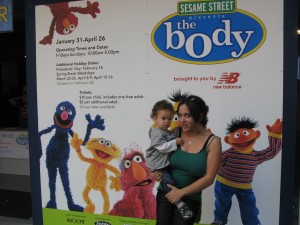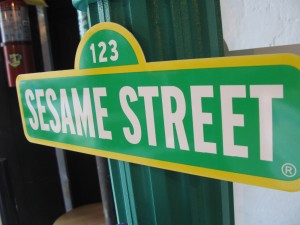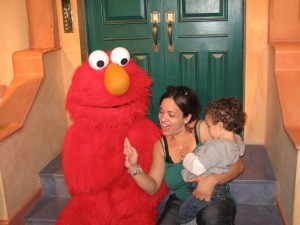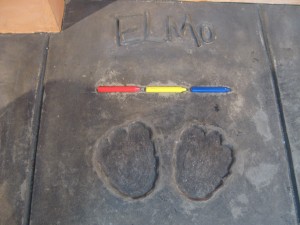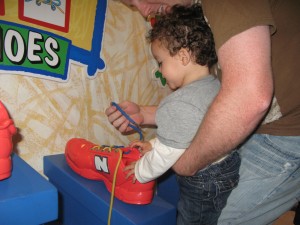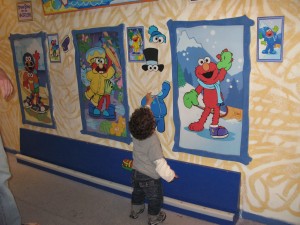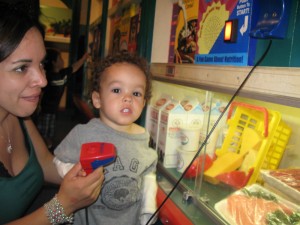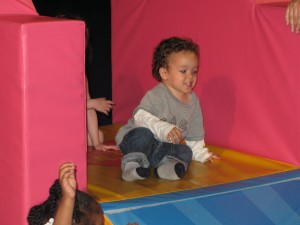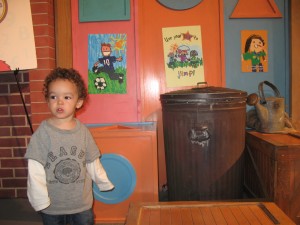 Sesame Street Presents:  The Body, ends it's tour in Los Angeles on April 26th but be sure to check out their site for an update on where they're headed next!
Information:  The exhibit is designed for children ages 2-8 and tickets are $10 (accompanying adult is free).
Latest posts by Caryn Bailey
(see all)