As a parent to a child with a chronic illness, I have a vested interest in understanding our health care system. Navigating insurance coverage for treatments, medications, and services can be complex and at times, frustrating. As a mother and an advocate for my son, I try to stay current on trending topics. Of late, I learned that major drugs are in short supply across the US. Nearing a crisis, the shortage threatens the well-being of patients across the country.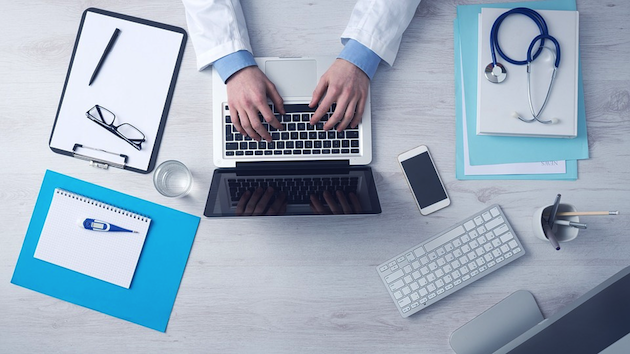 The Current State of the Drug Supply Shortage in the US
I recently interviewed Elie M. Bahou Pharm.D., M.B.A. SVP/Chief Pharmacy Officer at Providence St. Joseph Health, who provided insight into the current drug supply shortage and what is being done to mediate both the shortages and the rising costs.
1. Can you briefly discuss the current drug supply shortage. Specifically, what classes of medications are in short supply and what is behind the shortage?
Over the past few years the availability and cost of medications in the health care industry have gone down a troubling and unsustainable path. Increasingly frequent and widespread shortages–including commonly used drugs such as anesthetics, pain killers, and even EpiPens for children– have left health systems scrambling to triage shortages without negatively impacting patient care. Hospital pharmacies, which serve as the depot for drug supplies in any health system before medications make their way to clinicians who use them for patient care, have endured long lasting shortages of critical medicines for too long. We've also experienced escalating prices on generic drugs, driven by a combination of factors.
Providence St. Joseph Health has joined with other health systems and foundations to take a stand and do something different with Civica Rx. It's a new not-for-profit generic drug company that will help patients by addressing shortages and high prices of lifesaving medications.
2. Which populations are currently most affected by the shortage? And what are we seeing as far as effects on these patients?
We're looking at every patient population we serve being affected by the shortages. The ripple effect of the pervasive shortages impact patient care in many ways while also putting a strain on the hospital pharmacy staff. While we work diligently to navigate the supply issue and mitigate impact to patients, shortages constantly threaten to affect patients through delays in surgeries, rationing of drugs, and relying on alternative drugs that may be more expensive.
3. How are health care professionals managing this shortage in the short term?
At Providence St. Joseph Health, our ninja pharmacy team meets every day to review the status of supplies and identify anticipated needs and shortages across our 51 hospital system that stretches along the West Coast from Alaska to Texas. I call them our "ninja" team because they are working tirelessly behind the scenes to problem solve the shortage issues and make sure our clinicians have the supplies they need for patient care when they need them.
A common management solution is to substitute alternative medications—when available–in the same therapeutic class to manage a shortage. Unfortunately, this has created a secondary challenge as substitution often raises the cost of the alternatives medications, leading to higher drug costs to our hospitals. As a result, we're managing a spiraling cost-of- care on top of the availability of the medicine we need to care for our patients.
We're not alone. Many other health systems have come forward to share similar struggles with
managing the shortage.
4. What are the legal and professional risks health care providers are facing with regards to the shortage?
We're in the business of providing health for a better world. That is our vision and when patients come through our doors, they expect us to take good care of them and at a reasonable, affordable cost. We need the right medicines in the right quantities to give the best care, and I think the risks of shortages are that they impact the kind of care we can offer.
5. What are the long term systems in place to address this growing public health crisis?
Civica Rx is our long term response – it's our investment in a new vision for the future of health care. Civica Rx is being launched to lower costs and create more predictable supplies of essential generic medicines, helping ensure that patients and their needs come first in the generic drug marketplace. Civica Rx will focus on producing generic drugs that meet the criteria of being essential drugs with an unstable supply. There are nearly 200 current drugs that meet that criteria and we're going to tackle about fourteen highly needed ones first.
In tandem with participating in Civica Rx, Providence St. Joseph Health is a strong advocate for more affordable pharmaceuticals and preservation of the 340B Drug Pricing Program.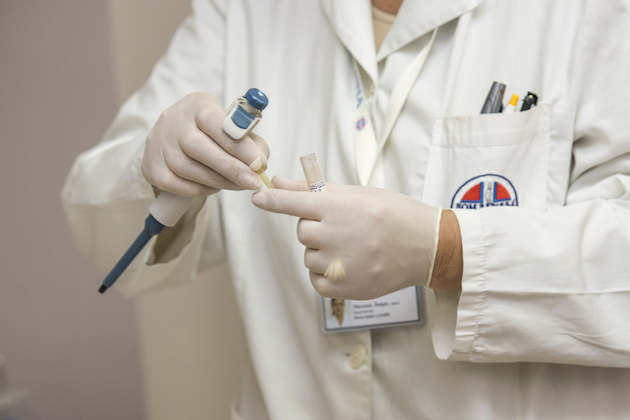 6. What is the role of major Pharmaceutical companies in this crisis?
The current structure of the health care marketplace is such that a few pharmaceutical companies control the supply and distribution of all the medications needed for patient care across the country. They also control the pricing and do not provide transparency around it, while also raising what they charge year over year.
7. What are the long term effects of this crisis, if not addressed?
The long term effect of this crisis of drug shortages and escalating pricing is a situation that is not sustainable. Higher drug prices have a severe effect on hospitals' ability to manage their budgets. Unless we work diligently and proactively to solve this crisis, our hospitals will continue to spend far more on substitution drugs when shortages are experienced. When substitutions are not available, timely patient
care will continue to be impacted, which is not and should not be acceptable to our patients.
8. How is Civica RX working to help mediate this crisis?
As a not-for-profit drug manufacturing consortium, members of Civica Rx will directly produce the drugs they need at cost. There is no middle man. We're identifying a short list of drugs to start with, targeting 14 of the over 200 generic drugs that meet our criteria for immediate need of availability at a lower cost. We're creatively right-sizing a health care industry dynamic that has become a crisis. It's just a first step in an industry with many headwinds right now, but it's the start of a new way of doing business and taking care of patients.
9. With the goal of producing their own generic drugs to lower cost, what is the time frame as far as
realization?  And how far reaching (certain hospitals/facilities?  Nationwide? )
Civica Rx's time frame for manufacturing generic drugs will vary dependent on the availability of the raw materials but should be in the neighborhood of 1-2 years. The drugs will be available for participating health system members.
10. What do you anticipate the reaction will be from big Pharmaceutical companies and how will it be addressed? Is there a way for the two to partner for a common goal of mediating this crisis?
I would anticipate that pharmaceutical companies will lower their prices in order to make it not worth it for us to produce these generic medications. Providence St. Joseph Health is always interested in partnering with pharmaceutical manufacturers to ensure optimal health for the patient populations we serve. I fully expect that together we can find a solution to resolve this crisis.
11. Is the shortage something patients are aware of?
Currently, the shortage crisis is not being communicated to patients, however, if deemed strategic, could be discussed within the caregiver relationship between a physician, pharmacist and patient.
12. How is this information being communicated?
As a new organization Civica Rx now offers a platform to raise the shortage crisis to the attention level of consumers nationwide. Civica Rx is aligned with the patient's best interest in mind, and could indeed engage patients in the media to generate broader understanding and activation of government advocacy efforts.

Civica RX
Civica RX was launched in response to the current drug supply shortage in the US. The not-for-profit company will manufacture those drugs in shortage that are critical for meeting the needs of patients. Their goal is to partner with healthcare systems to ensure that generic drugs are available and affordable. You can read more about Civica RX by visiting civicarx.org.