I started wearing makeup in my teen years to cover the results of normal hormonal fluctuations. Like most teens, I suffered from mild to moderate acne, and admittedly, I did not listen to those wiser than me when they said not to touch my face. As a Latina woman, I have dark skin which scars easily due to the increased melanin. Even to this day, I will experience the occasional breakout, and sometimes, this results in dark spots or hyperpigmentation. While there are many treatment options for hyperpigmentation, success is often dependent on many factors including a person's individual skin type and any underlying skin conditions such as melasma.
This post is part of a sponsored campaign with CosmetiCare.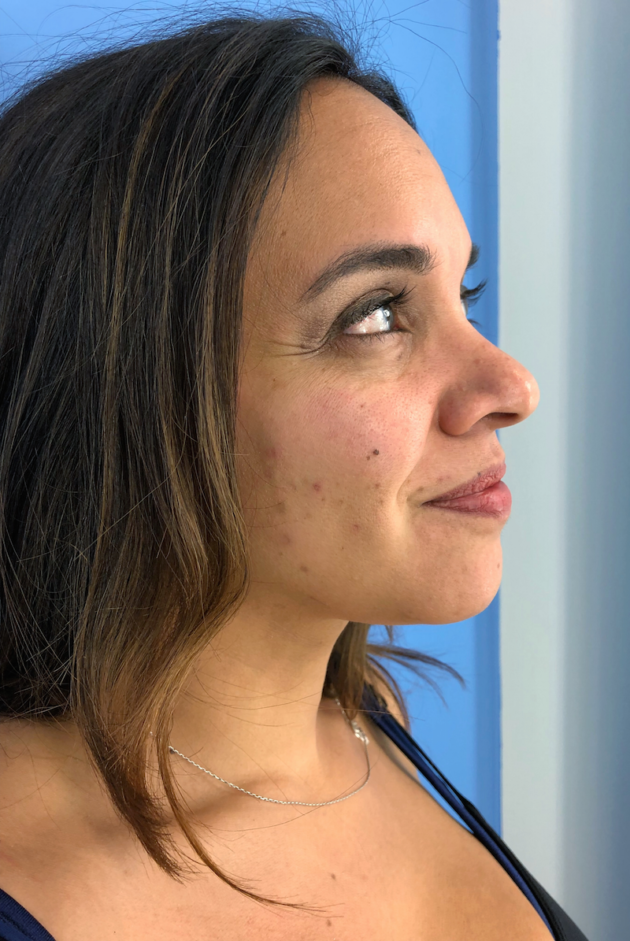 What is hyperpigmentation?
Hyperpigmentation occurs when the skin becomes darker in places due to the production of excess melanin. The dark spots that result include age spots, liver spots, sun spots, freckles, and melasma are all types of hyperpigmentation.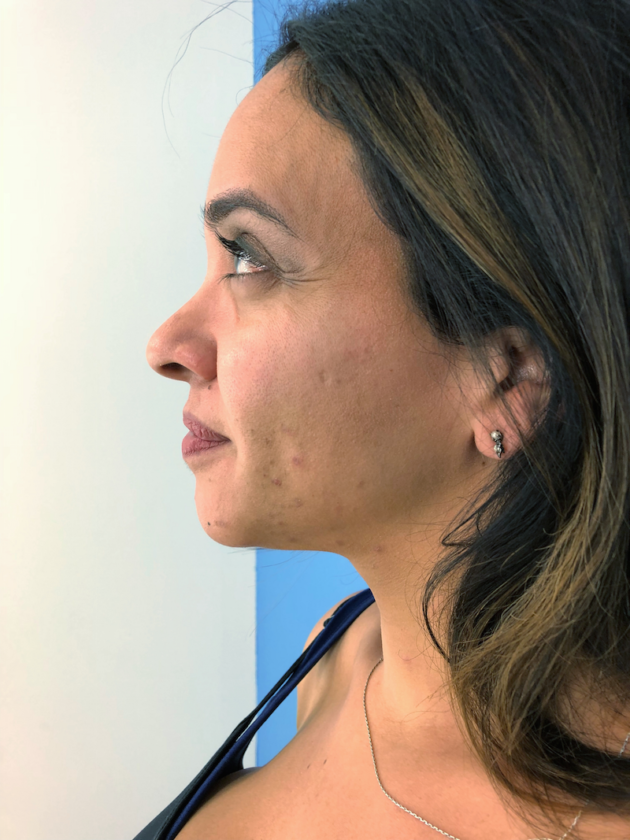 What causes hyperpigmentation?
Hyperpigmentation is usually an aesthetic condition caused by sun exposure, acne, hormonal changes and skin treatments. The result is that skin appears darker in certain areas and can range from spots to patches in the area affected.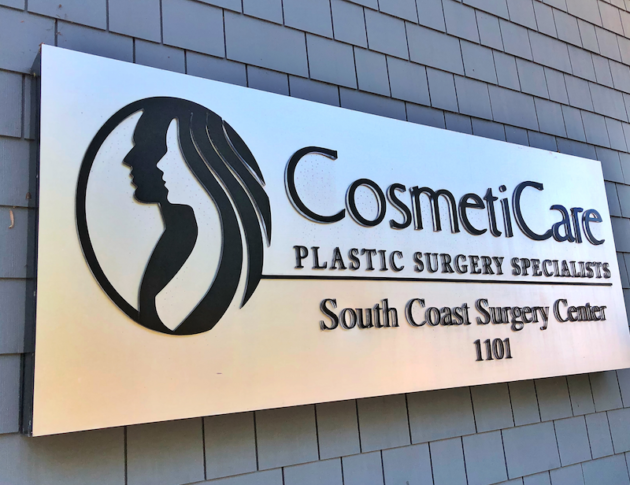 CosmetiCare
Treatment Options for Hyperpigmentation
As a Latina woman, my skin is sensitive and thus cannot tolerate some of the most common treatment options for hyperpigmentation. After years of using over-the-counter products promising "lighter skin," I finally sought the advice of a professional who suggested a Cosmelan Peel. Before I explain why this was the most optimal treatment option for my hyperpigmentation, here are some of the most common ways to treat the condition.
Protect Your Skin and Prevent Further Damage: Since sun exposure is one of the most common causes of dark spots, it is important to protect skin from further damage by wearing sunscreen every single day. Admittedly, I often omitted this protective step because I believed that my melanin-rich skin was protected from the sun. Opt for a sunscreen with an SPF of at least 15.
Skin Lightening Creams: A prudent first step in treating hyperpigmentation is the use of skin lightening creams. Retinol, hydroquinone, and Vitamin C are the most common ingredients found in over-the-counter skin lightening creams.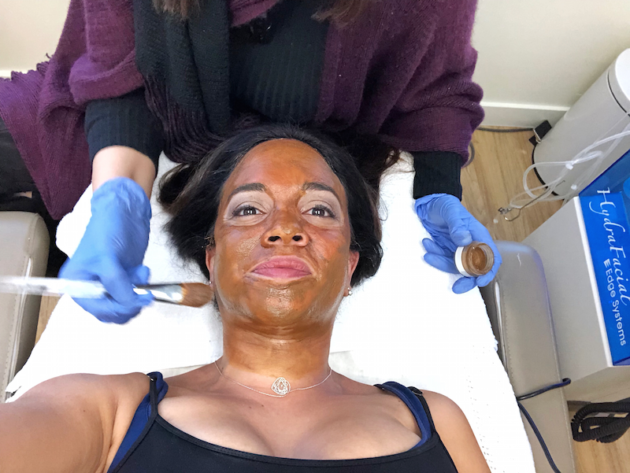 Chemical Peels: I had very little success with skin lightening creams, and after a consult with an aesthetician at Cosmeticare, decided that a mild chemical peel would be the best treatment option for my hyperpigmentation. The Cosmelan Peel is a medical peel designed to lighten dark spots and improve skin texture. The ingredients in the peel penetrate the skin's layers to inhibit further pigmentation. The main ingredients in the Cosmelan Peel include azelaic acid (which kills bacteria on the surface of the skin while boosting new skin cell production) and kojic acid (derived from several types of naturally-existing fungi to inhibit the production of melanin in the skin).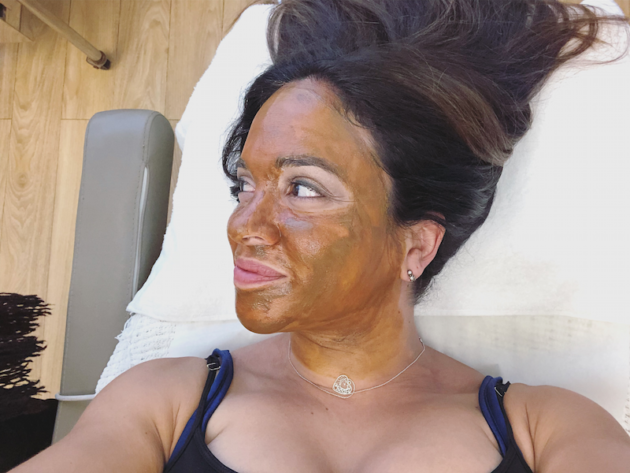 Unlike most peels, there is no prep required prior to peel application and the downtime is minimal. The Cosmelan Peel is a two-step process and requires the application of two additional topical skin products to continue reducing pigment levels and suppress the development of new pigment. If the regimen prescribed by your skin care professional is followed, 95% of the pigmentation on the skin's surface can be reduced within 30 days of treatment. The Cosmelan Peel is ideal for those suffering from melasma, brown spots, blotchy skin, and hyperpigmentation.
IPL: Also known as a photofacial, this technology is used to reverse sun damage by using energy and heat absorption to eliminate unwanted melanin and small broken blood vessels. There is no damage to the surrounding tissue with IPL. It is important to consult with a skin professional to determine if IPL is the right treatment option for hyperpigmentation as in some instances, this treatment could worsen the condition.
Laser: Certain skin conditions such as melasma and hyperpigmentation can be treated using a laser. Specifically Fraxel offers a pigment erasing laser which forces the quick lifting of excess pigmentation. It is important to contact a skin professional if you are considering laser treatment for hyperpigmentation.
Can Hyperpigmentation Be Treated Permanently?
While many of the above treatments for hyperpigmentation are temporary, procedures like the Cosmelan Peel can help eliminate dark spots and patches on the skin for up to one year.
If you suffer from melasma or hyperpigmentation, be sure to visit Cosmeticare for a free consultation. Use the discount code Caryn100 for 10% off all CosmetiCare treatments.
Latest posts by Caryn Bailey
(see all)