I have to admit that the continuous innovations in technology make it way too easy for me to shop online for items I would typically purchase in a brick and mortar store. I don't know of many items these days that can't be purchased online, and in some instances, there are more option given the fact that inventory isn't limited to one physical store location.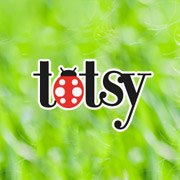 This year, I'm excited to partner once again with Totsy, the boutique, online shopping site for moms and their kids.  With savings of up to 90% off retail on classy, trendy, upscale brands, it's become my go-to for everything from kids' clothes and shoes to home decor and even fashions for myself.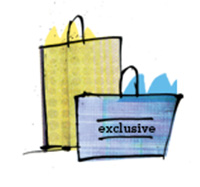 I've had plenty of time to get acclimated to the site, so I thought I would share some of my favorite tips for making the most out of the shopping experience.  Because the site is so popular, I recommend browsing the categories, identifying those items you'd like to purchase, then adding them all to your cart at the same time.  Otherwise you'll find that you only have about 15 minutes to shop and items could disappear if you aren't timely.  It should be noted that as long as you continue to add items to your cart, the timer will reset and you'll be given an additional 15 minutes.
If you like an item and you really want it, buy it!  The sales are only 48-72 hours long, and very often I'll find that items (sizes, colors) sell out towards the end of that particular sale.
Shop smarter by using the categories on the site.  This becomes a valuable timesaver, particularly when you know you're shopping for one type of item (say shoes).  In addition to being able to shop by category, you can shop by age.
Consider signing up for the Totsy Plus program. If you want early access to sales to ensure the most diverse selection, this might be for you!  For $9.95 per month, Totsy Plus members receive VIP access to one or more special deals a month on select brands, new arrivals, and limited-time offers.  Additionally, members will receive access to special savings days to weeks before regular Totsy members.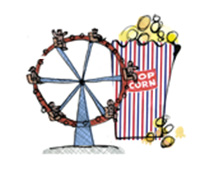 Recently, I've noticed an increase in special discounts such as movie tickets, amusement parks, attractions, and more.  I actually just purchased a deal for dinner and a movie…the perfect date night for my husband and I.
Perhaps the most exciting part of the Totsy Plus Membership is the access to secret deals with partner sites like 1-800-Flowers. I've been able to get some fabulous deals which I can gift to friends and family.
The Totsy Plus membership is just $9.95 per month and you can cancel at any time. For more information, just visit the website.
   Disclosure: I am a member of Totsy's Mom Committee and receive site credit to help facilitate reviews and provide honest feedback.
 Photos: Totsy
Latest posts by Caryn Bailey
(see all)