Last year, I took my kids to one of Orange County's best art festivals … Festival of Arts. Held annually in Laguna Beach, the festival draws more than 225,00 guests each year. The art community in Laguna Beach is thriving and vibrant, and the festival draws visitors from across the globe. And while the event features a number of elegant events designed foster appreciation for the arts, there are a number of activities specifically for children. Scroll below for 7 things to do with kids at Festival of Arts.
Consideration provided by Festival of Arts/Pageant of the Masters.
Festival of Arts
The Laguna Beach Festival of Arts is one of the most highly-acclaimed juried fine art shows, featuring artwork from 140 award-winning artists. Their mission is to promote, produce, and sponsor events and activities that inspire appreciation, study, and performance of the arts. Throughout the summer, the Festival of Arts will host a number of events including art workshops for adults and kids, daily art tours, live music, and more.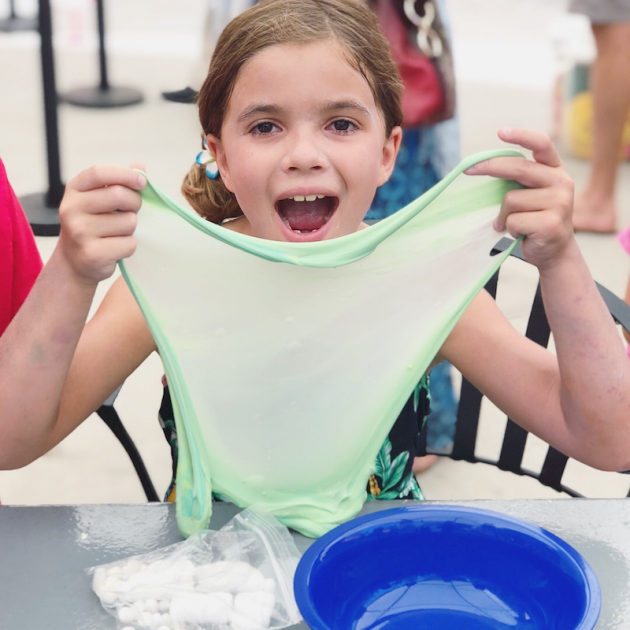 7 Things to Do With Kids at Festival of Arts
The highlight of kid-friendly activities at the Festival of Arts is their Family Art Day. But kids can enjoy a number of free and paid activities including the following:
Take an art class ($): Every Monday and Friday at 1 and 3 pm, kids ages 5-12 can take an art class taught by a professional artist. Classes include mixed-media, ceramics, sculpture, and more. Each 1-hour class is $20 (Ceramics classes are $30) and must be reserved in advance, as classes are designed to be intimate at just 15 students. This is a great opportunity for parents to peruse the artwork on display. View the entire schedule (and even sync it with your own calendar) here.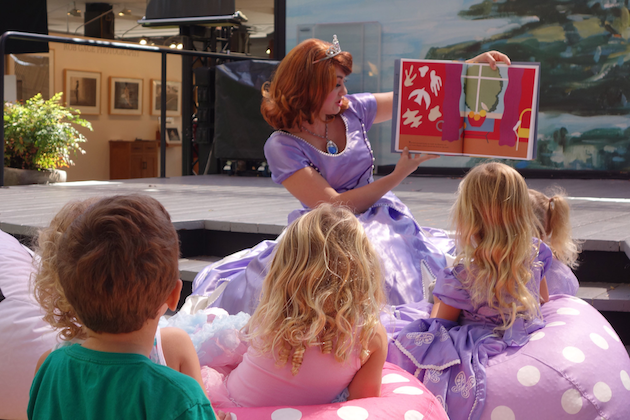 Enjoy story time on the green (free with admission): Art and Story Time is a weekly event designed for younger kids, ages 5 and under. Every Monday (12:30 – 1:30 pm), kids will enjoy a different story, read aloud with a hands-on art project. Guests may also enjoy surprise visits from illustrators, characters, and more.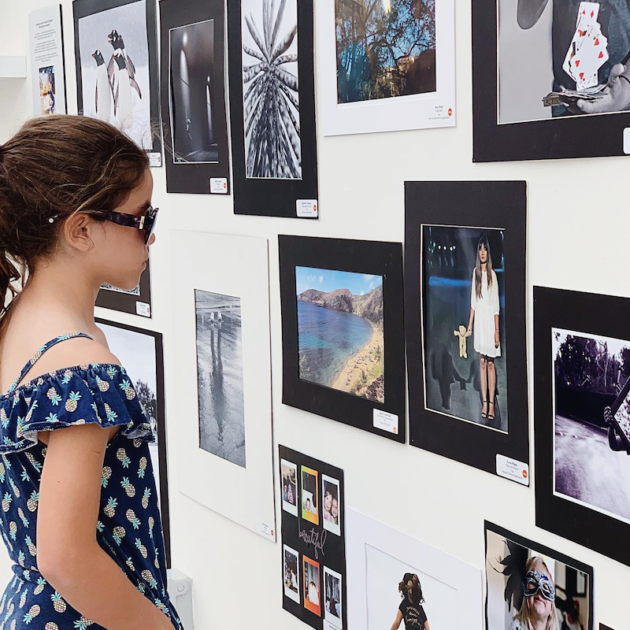 Get inspired with a walk through the Junior Art Exhibit (free with admission): The Junior Art Exhibit has become of the highlights of the Festival of Arts, now in its 72nd year. Among the thousands of submissions received each year, the art on display is selected by art authorities. The gallery features art from over 300 students in grades Pre-K through 12.
Create your own relief print (free with admission): Every day, adults and kids can create their own relief print through this historic technique.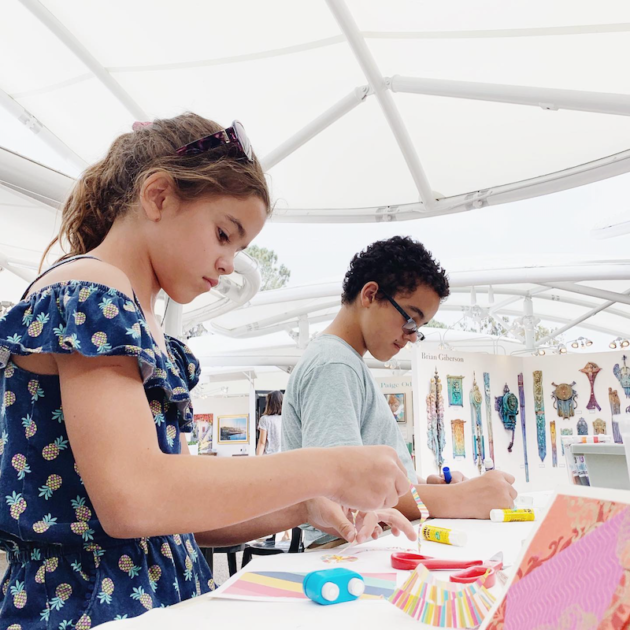 DIY art project (free with admission): Every day, kids can create a project led by a Festival artist. Projects can include collage, paper making and molding, marbleizing, wood sculptures, mixed media construction, mask making, and scratchboard art.
Have a family picnic: One of our favorite things to do during the festival is to enjoy a concert on the green. Saturdays at 1 pm, guests can enjoy music from award-winning musicians as they perform live during the Festival of Arts Concerts on the Green series. You can also enjoy nightly music (see the calendar here). Tip: Arrive early or reserve a seat for $40 as these concerts are very popular.
Spend the day together during Family Art Day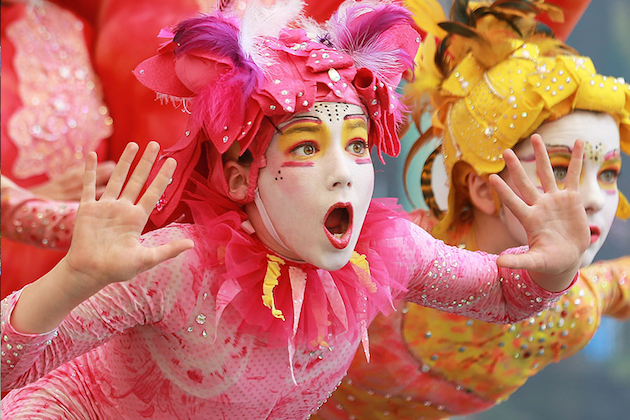 Family Art Day
Family Art Day is one of the best events you can take your kids to during Festival of Arts. We attended last year, and my kids asked to go back to the Festival all summer long!
This fun-filled, art-filled and enchantment-filled day features a number of kid-friendly activities designed to get kids excited about art! Upon arrival, kids will receive a booklet full of coupons redeemable for special activities and treats including the following:
Performance by Le PeTiT Cirque, the world's only all-kid aerial and circus arts show
"Art Quest" art exhibit treasure hunt
Hands-on art projects
Balloon art, printmaking and more!
Family Art Day takes place July 14 from 12 pm to 3 pm and is free with Festival admission. And remember that children 5 and under get in free every day at the Festival of Arts.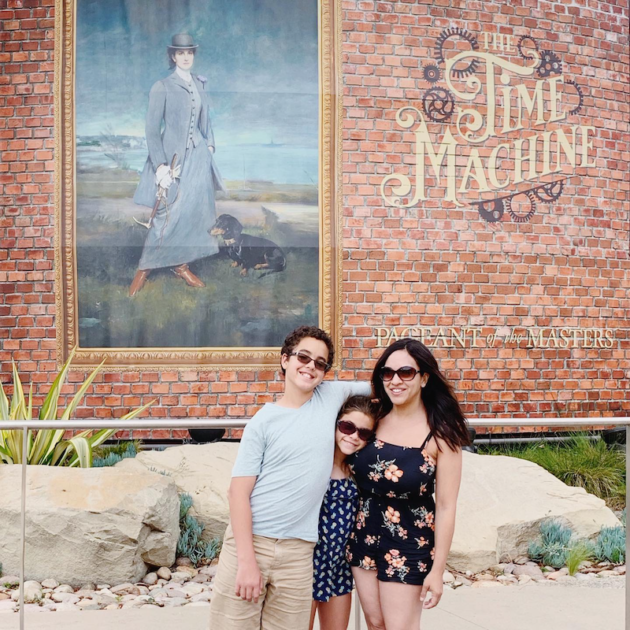 Festival of Arts Tickets
Weekdays: General Admission $10 / Students & Seniors $7 / Children 6-12 $5
Weekends: General Admission $15 / Students & Seniors $11 / Children 6-12 $5
Free admission for Children 5 or under, Military, Laguna Beach Residents and Festival of Arts Members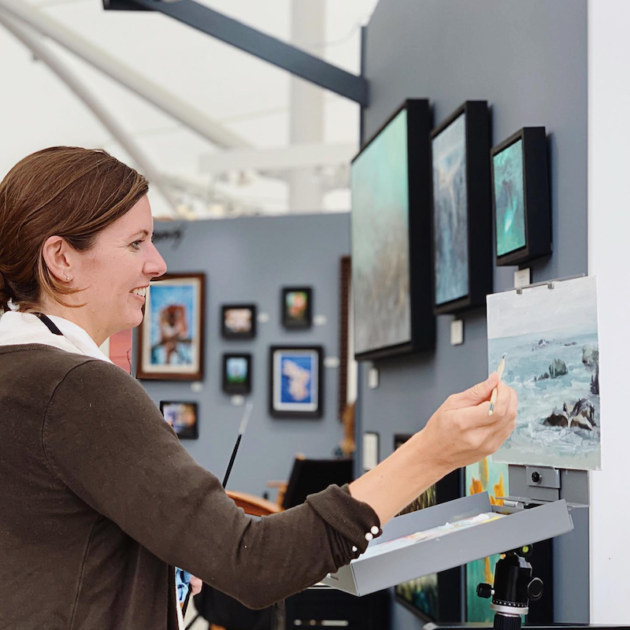 Remember that if you purchase tickets to see Pageant of the Masters, your tickets gives you unlimited access to the Festival of Arts Fine Art Show all summer long.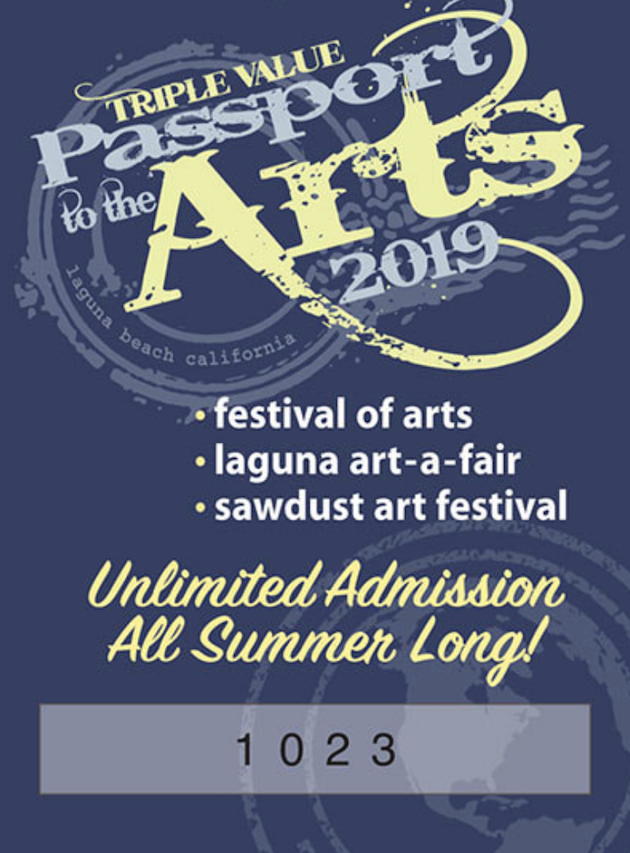 Passport to the Arts
Do you love Orange County's best art festivals? Enjoy admission to all three throughout the summer. Passport to the Arts is a special promotion which includes admission to Festival of Arts, the Sawdust Art Festival, and Laguna Art-A-Fair for just $29. The passport offers access to view art by more than 500 artists, 300 hands-on workshops, dozens of special events, and a one-time, all-day free parking pass with each passport purchased. Passports can be purchased online at LagunaBeachPassport.com or onsite at each location. Passport to the Arts does not include Pageant of the Masters and is valid June 28 through September 1, 2019.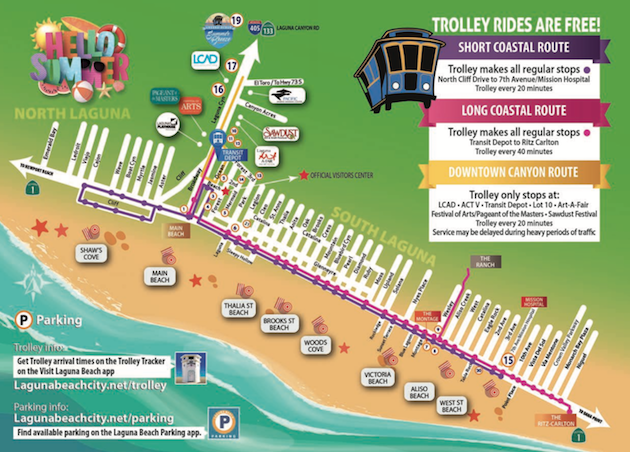 Parking at the Festival of Arts
Summers in Laguna Beach can be very busy which means parking can be a challenge. The Festival of Arts/Pageant of the Masters is located at 650 Laguna Canyon Road, Laguna Beach, CA 92651, but there is no on-site parking.
Laguna Beach Coastal and Canyon Trolley: There are a variety of parking options available, but the best way to get around Laguna Beach is to use their trolley system. Park at Lot 17 (weekends only) for $5 or Lot 17 ($7 weekdays/$10 weekends) and take the free trolley directly to the Festival of Arts. The trolley runs daily beginning June 17, with Canyon service running from 8:30 a.m. to 11:30 p.m. and Coastal service running from 9:30 a.m. to 11:30 p.m.Remember to ensure you are taking the correct trolley.
Laguna Beach Summer Breeze: Park for free (lot located at the intersection of SR-133/I-405) then take the free trolley all summer long. Remember to allow for sufficient time to park and take the trolley. The trolley runs June 29 – September 1, 2019, Saturday & Sunday from 11 a.m. – midnight. The trolley will stop at Sawdust Art Festival, Laguna Art-A-Fair, Festival of the Arts, Pageant of the Masters, Laguna Playhouse, and the Laguna Beach Bus Station. You can also connect to the Coastal and Canyon Trolleys which will take you to beaches, shopping, and restaurants along Coast Highway. View the summer schedule here.
All-Day Public Parking: There are 8 public parking lots in Laguna Beach ($10-15 all day with slight increases on weekends and holidays). Check Visit Laguna Beach for detailed information on parking locations throughout the city.
Parking Meters: Located throughout the city, including Laguna Canyon Road, parking meters run $2-3 per hour with a 3 hour maximum in the downtown area. Most accept credit cards and are enforced daily 8am to 9pm. Meters are free with a handicap placard or license plate.