This year, my son's reading skills have dramatically advanced, so I wasn't surprised when he brought home his first Harry Potter book. As I imagined, he is completely hooked on the series, determined to read every single book. I adore his enthusiasm as he shares the adventures of Harry Potter and his friends.
With immense popularity, particularly among young adults, J.K. Rowling's series inspired eight fantasy films, which brought his stories and characters to life on-screen. Seeking to further immerse fans in the world of Harry Potter, Universal, in partnership with Warner Bros. debuted The Wizarding World of Harry Potter at the Islands of Adventure in Orlando, Florida. At present, there are 3 Universal Parks & Resorts theme parks which feature this themed area with 4th to debut at Universal Studios Hollywood on April 7th, 2016.
If you're in Southern California, you've likely been anticipating The Wizarding World of Harry Potter at Universal Studios Hollywood. The newly themed land has been in development for over five years and will engage families in the world of Harry Potter, taking them to the places they've read about or seen on-screen.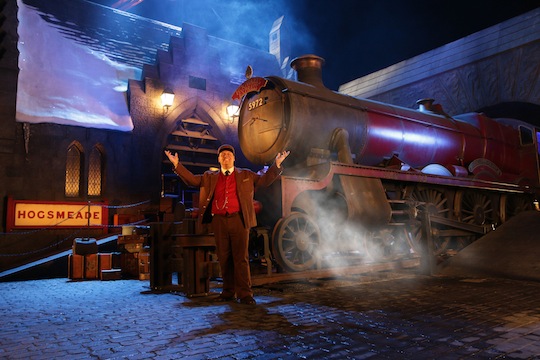 In anticipation of the Grand Opening, I'm sharing 12 Things You Need To Know About the Wizarding World of Harry Potter:
The Wizarding World of Harry Potter will authentically depict the stories, characters and places that fans have come to know and love from the books and films
Hogwarts Castle will serve as the land's iconic focal point and house Harry Potter and the Forbidden Journey
Universal Studios Hollywood will debut Harry Potter and the Forbidden Journey for the first time in 3-D
As part of the opening of the new land, Flight of the Hippogriff will debut as Universal Studios Hollywood's first outdoor roller coaster
Students from Hogwarts School of Witchcraft and Wizardry will perform live throughout the day
Guests can feast on authentic food and drink at one of several food and beverage locations including Three Broomsticks, Hog's Head Pub, Honeydukes, Magic Neep and Butterbeer
Eight new retail shops will open including Zonko's Joke Shop, Ollivanders, Owl Post, Wiseacre's Wizarding Equipment, Dervish and Banges, Gladrags Wizardwear and Filch's Emporium of Confiscated Goods
Visitors can send letters home to friends and family with an authentic Hogsmeade postmark at Owl Post
At Ollivander's, you'll witness a wand choosing a wizard
Looking to up your magic skills? Find Sneakoscopes, Spectrespecs, Omnioculars and even broomsticks at Dervish and Banges
Honeydukes is your go-to for exploding bonbons, Chocolate Frogs, Bertie Bott's Every-Flavor Beans and more
SoCal locals and visitors will finally have an opportunity to quench their thirst with Harry Potter's signature Butterbeer at Three Broomsticks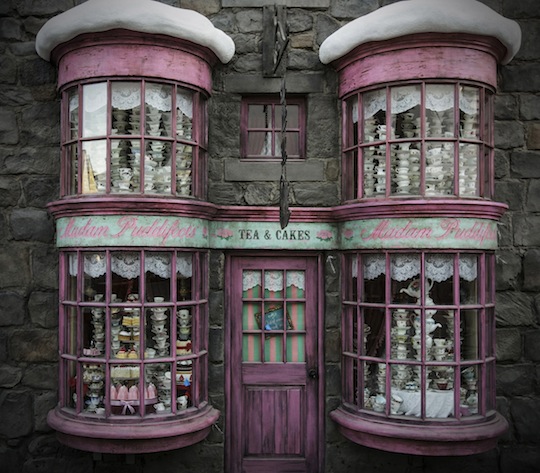 As we count down until the opening of The Wizarding World of Harry Potter, be sure to visit the interactive website, where you'll embark on a virtual tour through the land's shops, dining locations and attractions.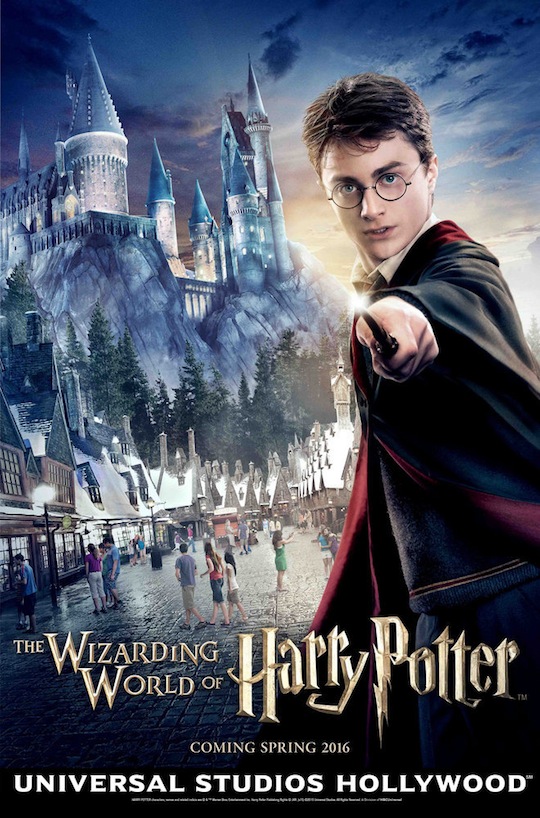 Win the Ultimate Harry Potter Trip Around the World!
Universal Studios Hollywood, in partnership with TripAdvisor, will send one winner and 3 guests to The Wizarding World of Harry Potter in Hollywood, Orlando and Japan and The Making of Harry Potter at Warner Bros. Studio Tour London. You can enter by visiting TripAdvisor.com/WizardingWorldHollywood before February 24th, 2016.
To stay up to date with the latest on the opening of The Wizarding World of Harry Potter, follow Universal Studios Hollywood on Facebook, Instagram and Twitter using the hashtag #WizardingWorldHollywood.
Images: Universal Studios Hollywood