The past year has inspired us to spend more time outdoors, enjoying all of the beauty of our state. Thanks to Southern California's dreamy weather, we've been able to enjoy the beach, the mountains, and everything in between. Last year, we had planned to continue our annual tradition of visiting The Flower Fields in Carlsbad, but much of the world shut down due to COVID-19. We were so excited when we learned that The Flower Fields would reopen this year, perfectly timed for their Spring bloom! While some of the logistics of visiting have been adapted to comply with social distancing recommendations, The Flower Fields remain one of the most beautiful spots to see acres of ranunculus flowers against the backdrop of the Pacific Ocean.
Hosted.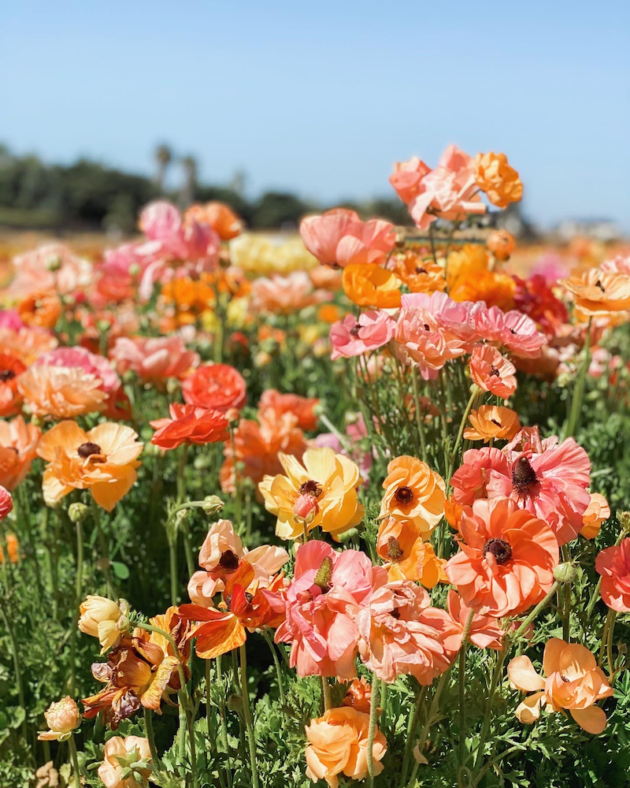 The Flower Fields
My Instagram feed is a colorful stream of blooming wildflowers! Thankfully, we don't have to drive far to see the incredible 50-acre fields of ranunculus in Carlsbad. These fields are the result of over 85 years of floral cultivation by Luther Gage, known in Carlsbad as the Father of The Flower Fields. These Giant Tecolote Ranunculus flowers are in bloom for six to eight weeks each year, from March through early May.
While much of our experience at The Flowers Fields was reminiscent of previous years, there are some noteworthy changes, particularly with regards to safety measures.
Remember to purchase your tickets ahead of your visit on their website. No onsite tickets will be sold this year.
Staff and visitors are required to wear a face covering.
Be mindful of social distancing (markers are located throughout The Flower Fields).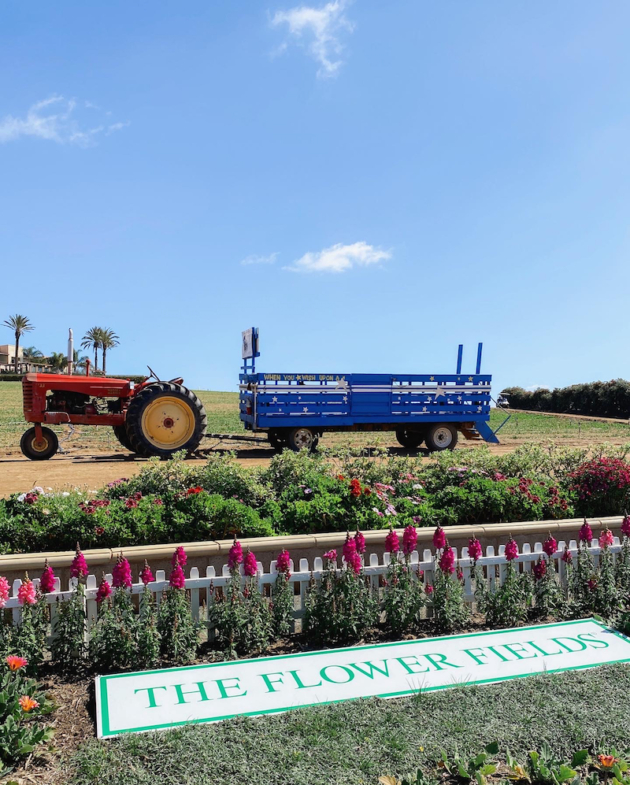 10 Things to Do at The Flower Fields
In addition to strolling the 50-acre Flower Fields, families can enjoy a myriad of activities including yoga, zumba, and tea in the garden.
American Flag of Flowers: Don't miss the array of red, white and blue petunias strategically planted on a 300 by 170 foot hillside which pays tribute to the United States.
Antique Tractor Wagon Tour: This wagon tour is a must when visiting The Flower Fields. Enjoy an open-air wagon tour through The Flower Fields via an antique tractor while learning the history of The Flower Fields.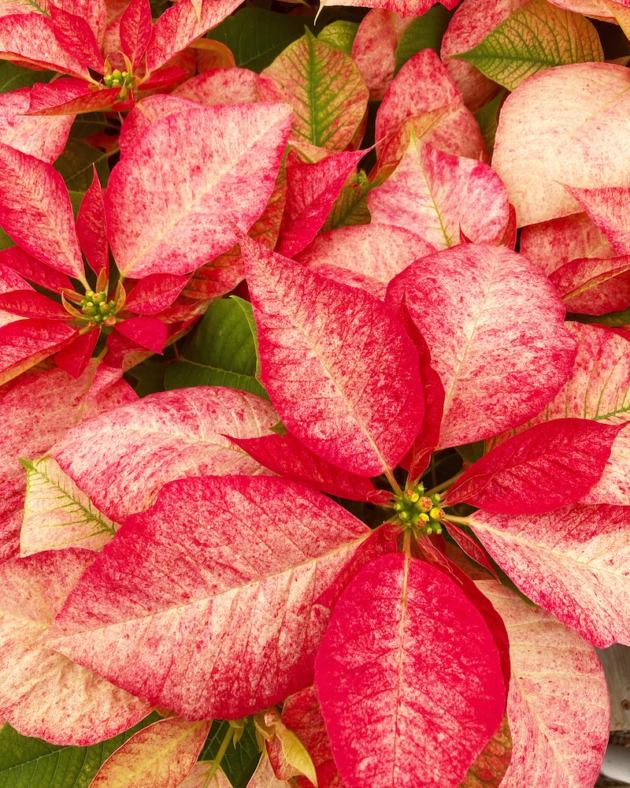 Historic Poinsettia Display: See more than 20 rare and unusual varieties of poinsettias in this 1,500 square foot greenhouse
Sweet Pea Maze: Get lost in this living maze of fragrant and colorful sweet pea blossoms.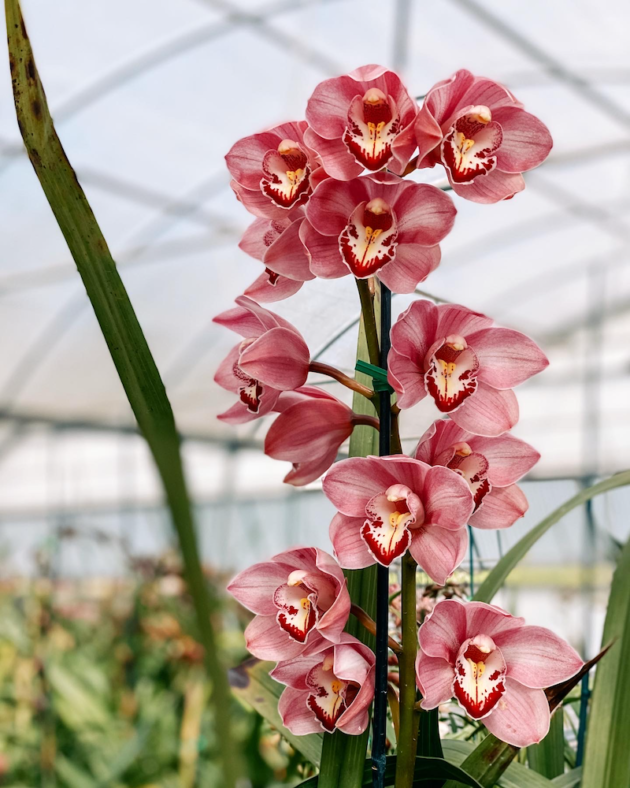 Cymbidium Orchid Greenhouse: Visit the greenhouse where you'll find their beautiful cymbidium orchids, which are also available for sale at the Armstrong Garden Center.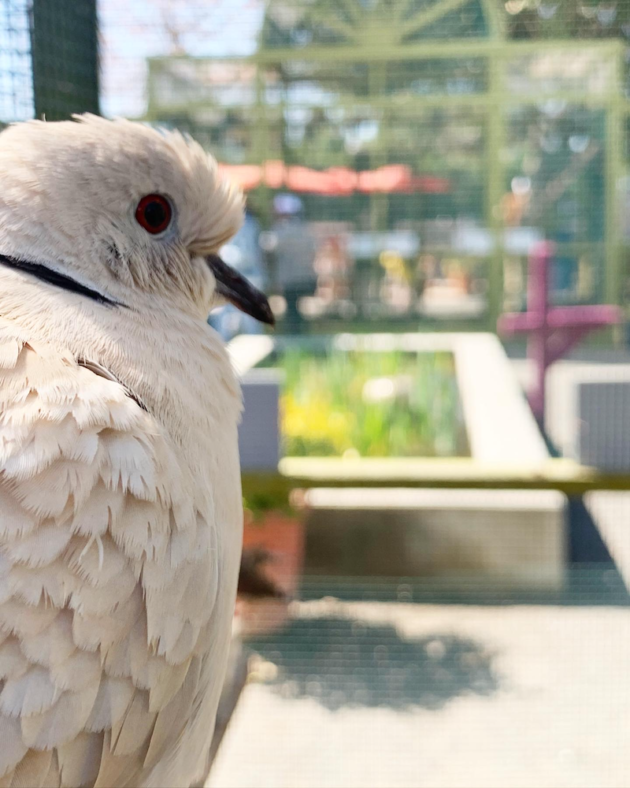 The Artist Gardens & Bird Aviaries: Enjoy the display of spring flowers while the birds sing and chirp from the aviaries.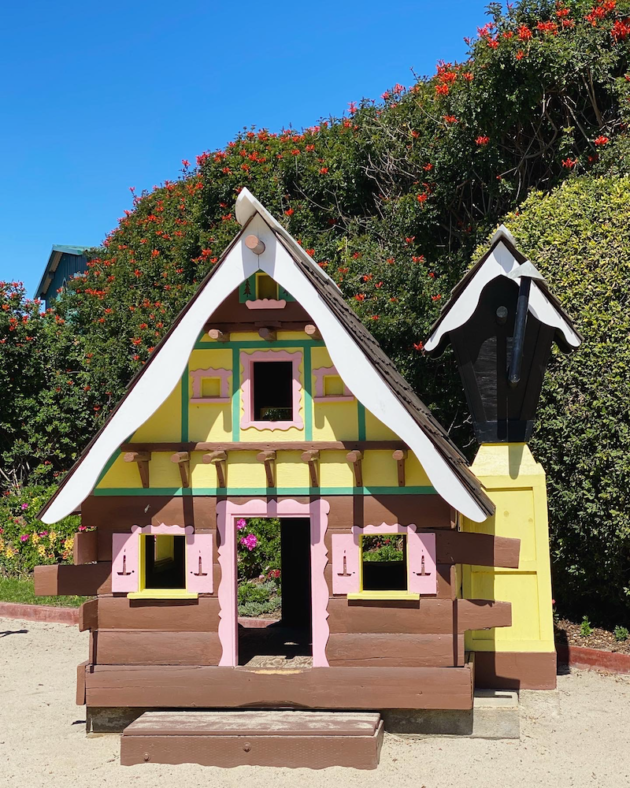 Santa's Playground: This playground is situated inside the grounds and features whimsical playhouse and gigantic mushrooms. Interestingly enough, these structures were once part of Santa's Village in Lake Arrowhead.
Bloom Yoga: All levels are invited to practice yoga against the backdrop of the beautiful blooms! This separate ticketed event includes admission to The Flower Fields.
Zumba Flower Power: Dance and celebrate Spring outdoors during this 60-minute Zumba class. This separate ticketed event includes admission to The Flower Fields.
Tea in the Garden: Enjoy a tranquil tea in a beautiful floral setting. This separate ticketed event includes admission to The Flower Fields.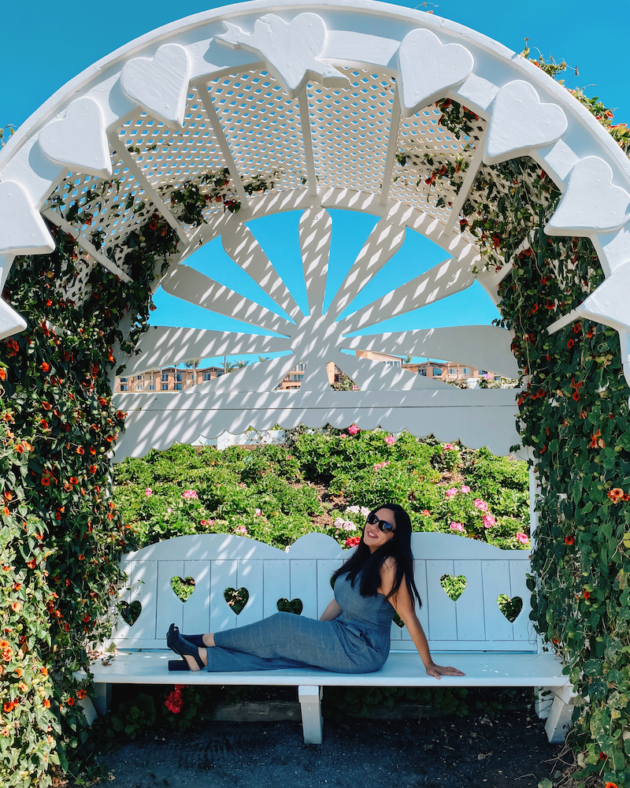 The Flower Fields are located at 5704 Paseo Del Norte Carlsbad, CA 92008. Operating hours are daily from 9 am to 6 pm through May 9th, 2021.
Latest posts by Caryn Bailey
(see all)