I first saw The Color Purple with my father as a teen after having read the book during my AP English class. The novel, authored by Alice Walker, was adapted into a film and then into a musical in 2005. With two Tony Awards, including Best Revival of a Musical, The Color Purple will perform at the Segerstrom Center for the Arts June 19-24, 2018.

The Color Purple
The Color Purple takes place in rural Georgia and follows the life of African-American women in the South during the 1930s, specifically Celie, who rises above the abuse she is subjected to. Amidst the darkness of violence and racism that existed during this time, it is a story of survival and ultimate triumph. The musical is an adaptation of the book and has been re-imagined to detail Celie's story of overcoming adversity.  The musical revival of the American classic features a moving, soulful score of jazz, gospel, ragtime, and blues.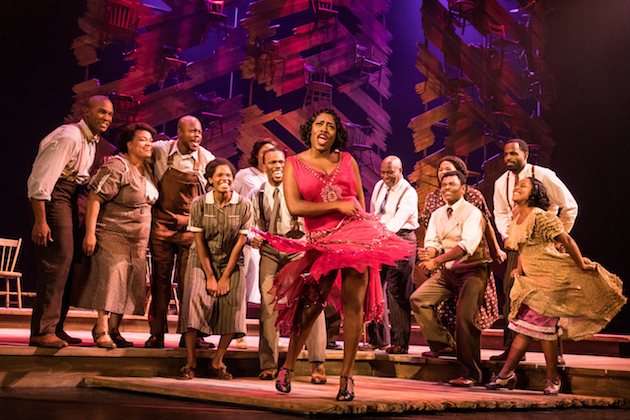 The Color Purple at the Segerstrom Center for the Arts
The Color Purple will debut at the Segerstrom Center for the Arts on June 19th, 2018 and run through June 24th, 2018. The cast is led by members from the 2016 Broadway revival and the musical is directed by John Doyle with book by Marsha Norman.
Tickets for The Color Purple start at $29 and can be purchased online at SCFTA.org, at the Box Office (600 Town Center Drive, Costa Mesa, CA 92626), or via phone (714.556.2787). A limited number of discount tickets can also be found by visiting Goldstar.
Showtimes are as follows:
Tuesday – Friday at 7:30 p.m.
Saturday at 2 and 7:30 p.m.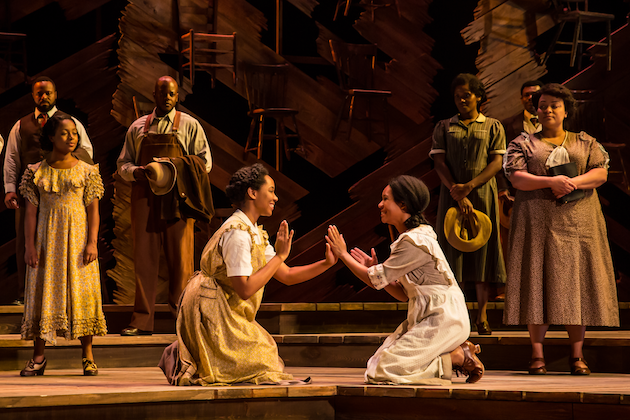 Images: Matthew Murphy/Segerstrom Center for the Arts