Tradition. It's the reason why we love this time of year so much. Most of the time spent leading up to holidays like Halloween, Thanksgiving and Christmas involves the types of activities that endure long after the pumpkin has been carved and the Christmas cookies have been eaten (by Santa, of course).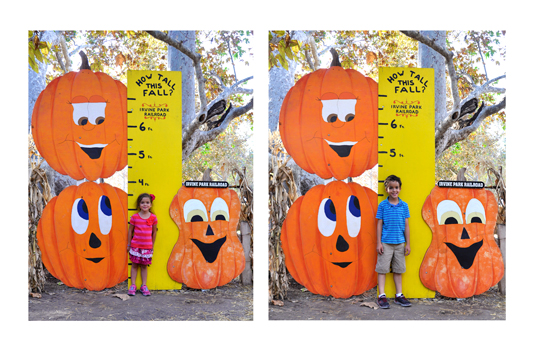 One of our favorite traditions is a visit to the Pumpkin Patch. In fact, there is a photo spot inside Irvine Park Railroad's Pumpkin Patch where my kids take a photo every single year which measures how tall each of them are. I love looking back through the photos I've taken in previous years and comparing them to reflect on how each of my children have grown physically, socially, and emotionally.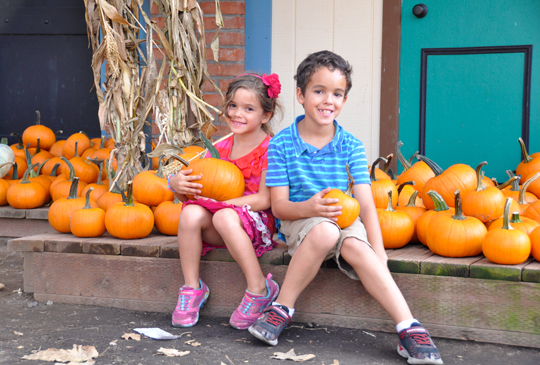 During the Fall, it isn't difficult to find a pumpkin patch. Temporary locations to purchase your would-be jack-o-lantern pop up on practically every corner of our city. And while they serve our community well, engaging families in the age-old tradition of pumpkin carving, we have our favorite…the best pumpkin patch in Orange County.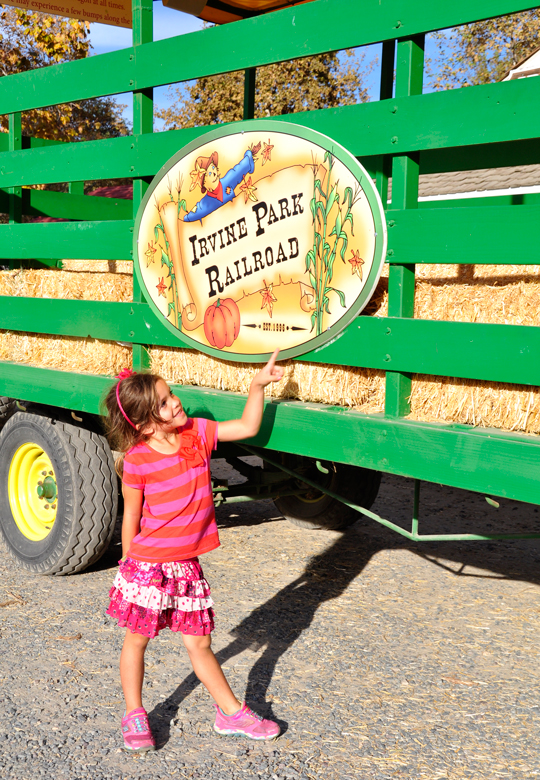 Every year since my son was a baby, we've spent an afternoon (or 5) at Irvine Park Railroad's Pumpkin Patch. The size and number of activities make it worth spending a warm Fall day together as a family. More than that, the park holds a special place in the hearts of Orange County families. Not only is Irvine Park Orange County's first regional park, dating all the way back to 1897, it is listed on the National Register of Historic Places and includes architecture by the late Frederick Eley, Orange County's greatest architect.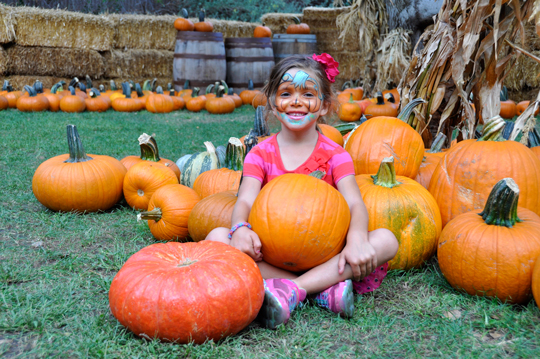 Like most pumpkin patches throughout the city, Irvine Park Railroad's Pumpkin Patch is open daily through Halloween. Understandably, the weekends see more families, so planning a visit during the week is always a good idea (parking is also cheaper during the week). Apart from the park's parking/entrance fee, the pumpkin patch is free and there are several activities families can enjoy together without having to spend any money.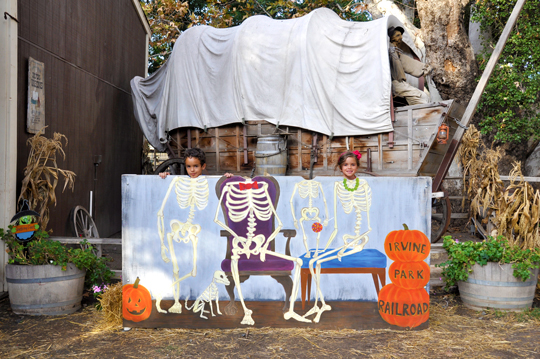 Free Activities at Irvine Park Railroad's Pumpkin Patch
Haunted House: Dark and foggy, this haunted house is just spooky enough to get you ready for Halloween, but not too scary for even the smallest of tots.
Giant Hay Maze: Test your instincts and skill as you maneuver through bales of hay.
Photo Opps: The aspiring photographer in me finds the festive Fall picture stands to be a favorite for capturing memories of my kids.
Guess the Weight of the Giant Pumpkin: If you're correct, it's yours!
Pumpkin Patch Exclusive Activities
Pick Your Perfect Pumpkin: Irvine Park Railroad's Pumpkin Patch has the most extensive selection of pumpkins with thousands to choose from in all shapes and sizes. Don't forget to take a photo as this pumpkin palooza makes for incredible memories.
Hay Ride: Not only is this a great way to take in all of the scenery and animals at the park, it makes for a relaxing break in the day.
Pumpkin Ring Toss & Carnival Games: The best thing about this game is that every child wins a prize, boosting their confidence and making this experience a win for all.
John Deere Tractor Racers: It seems like kids want to drive almost as quickly as they want to walk. This is by far my kids' favorite activity at the Pumpkin Patch and tests their skills in a fun, safe, engaging obstacle course.
Halloween Bounce House Jumper: If your kids need to get their energy out, jumping inside this bounce house is the perfect way to end the afternoon.
Cookie Decorating: Calling would-be bakers! Decorate a giant sugar cookie to your heart's content using frosting, sprinkles and other edible decor.
Face Painting: Every year, I'm impressed by the level of skill displayed by the artists who turn faces into works of art.   This would make a great addition to a child's Halloween costume!
Panning for Gold: Try your luck as you pan for gold in one of the most popular activities of the season. My kids absolutely love that they can take these treasures home with them.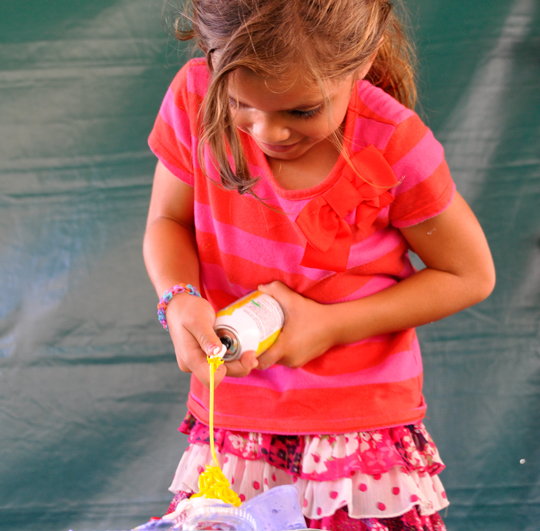 In addition to all of the Fall-centric activities available during Irvine Park Railroad's Pumpkin Patch, you can enjoy one of the many year-round activities including a train ride, a pony ride, a bike ride, a paddleboat ride or a visit to the Orange County Zoo.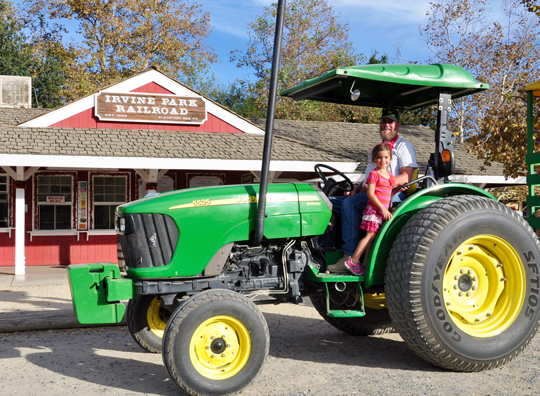 For more information, be sure to visit IrvineParkRailroad.com.
Latest posts by Caryn Bailey
(see all)