It is 7:30 on a Tuesday and we are just getting home from gymnastics and soccer practice. While my kids scramble to finish the assignments they started when school let out 5 hours ago, I am racing against bedtime to get a quick meal on the table. Twice a week, our schedule requires careful planning and a bit of creativity to ensure that dinner is served before my kids fall asleep on the couch. I recently discovered a handful of easy, kid-approved meal solutions at and paired them with an easy Thai Iced Tea Recipe and some of our favorite beverages.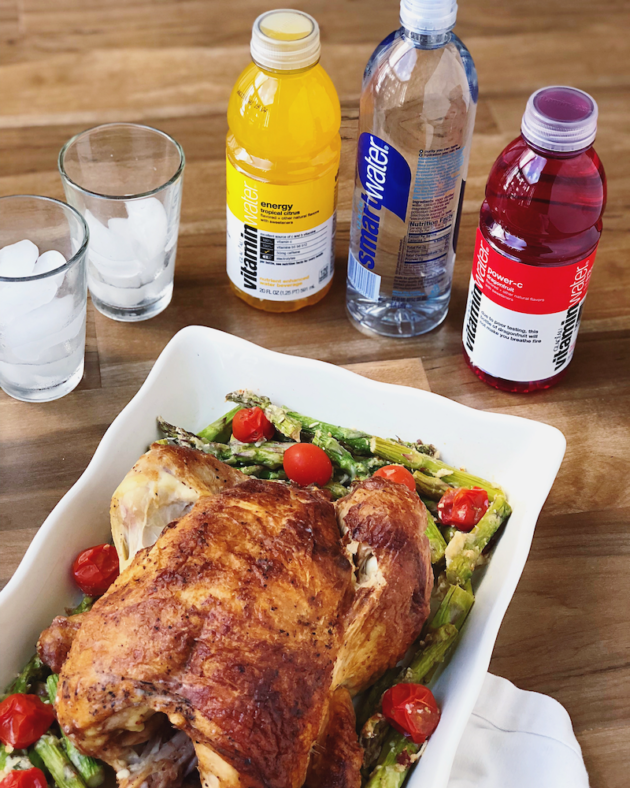 3 Quick Meals That Can Be Served In 30 Minutes or Less
Rotisserie Chicken: One of my kids' favorite meals is a simple Rotisserie Chicken with fresh fruit, vegetables or a salad. This Rotisserie Chicken is marinated, seasoned, and roasted fresh daily. Pair it with fresh steamed vegetables or a fruit salad for a quick, healthy, affordable meal. I served this Rotisserie Chicken with Asparagus Pomodori with Sundried Tomato. This ready-to-serve side dish is prepared daily with fresh asparagus, cherry tomatoes, garlic, parmesan, and breadcrumbs, then topped with sun-dried tomato butter.
Chicken Salad Croissant Sandwiches: These sandwiches are the perfect solution for nights when a sit-down dinner is not feasible. On those nights when soccer practice extends into the evening, I like to have these sandwiches on-hand with an apple, a banana, or fresh-cut strawberries for my kids.
5 Cheese Stuffed Shells: Pasta is a meal-time staple in our home. And while my kids admittedly never tire of the dish, I am constantly looking for ways to elevate our pasta dishes. This authentic Italian recipe includes ricotta, Parmesan, mozzarella, mascarpone, and Romana cheeses in this stuffed shells dish. Serve this hearty, delicious dish with steamed or roasted vegetables or an Italian side salad.

Tips for Getting Dinner on the Table in 30 Minutes or Less
Plan your meals: One of the easiest ways to get dinner served is to have a plan. Ideally, it is best to plan meals for the entire week. A number of free tools like Evernote can help streamline recipes and meal planning.
Involve the kids: My kids are old enough to have an opinion about most things, and including them in the process of shopping and planning our meals ensures they will actually eat those meals. Once a week, I ask my kids what types of dishes they would like to eat. And on days when we aren't spending an hour or more in the car, I elicit their help in the kitchen which teaches them the basics of cooking, helps to bolster their self-esteem, and creates moments of bonding between us.
Keep it simple: Dinner does not have to be elaborate to be healthy and delicious. I love to cook, but weeknights don't often allow for gourmet meals. Simple solutions ensure dinner is served in 30 minutes or less. I also like to have a variety of drinks available for my kids to choose from as a compliment to their meal. My kids love Simply Orange and Simply Lemonade, both of which contain juice and natural ingredients. I prefer iced tea with my meals, so my go-to as of late has been Gold Peak Tea. I also like to have a supply of smartwater and vitaminwater on-hand for re-hydrating my kids after practice.

Easy Thai Iced Tea Recipe
Most days, you'll find me either drinking one of three things…coffee, tea, and/or water. I am pretty minimalistic when it comes to drinks, but I do love the occasional Vietnamese Iced Coffee or Thai Iced Tea. Rather than scoping out an artisan shop that makes these drinks, I decided to learn how to make them from scratch so I can enjoy them regularly.
Popular in Southeast Asia, Thai Tea can be served hot or cold and simply contains tea, milk, and sugar. It is not uncommon for additional spices to be included such as star anise and tamarind. I brewed some of my favorite spices and infused them into Gold Peak Sweet Tea then added ice and half and half for my very own homemade Thai Iced Tea.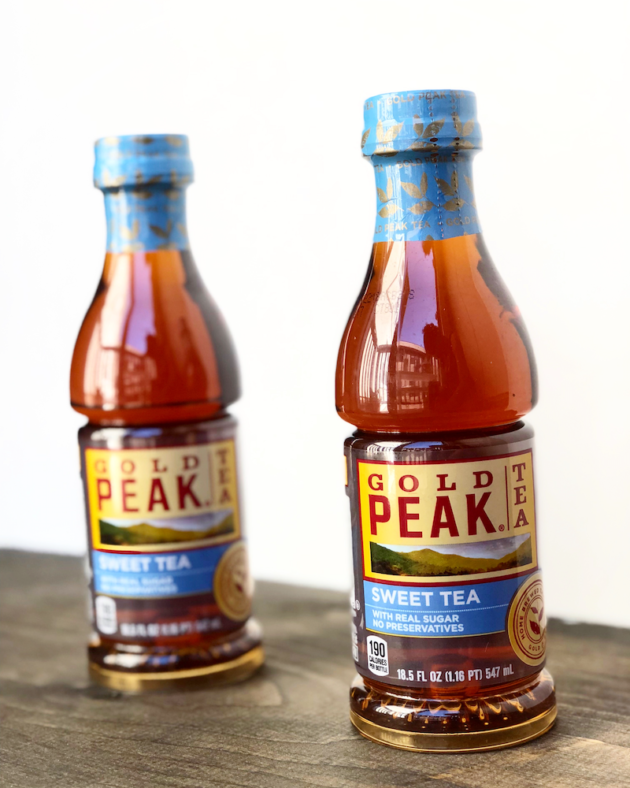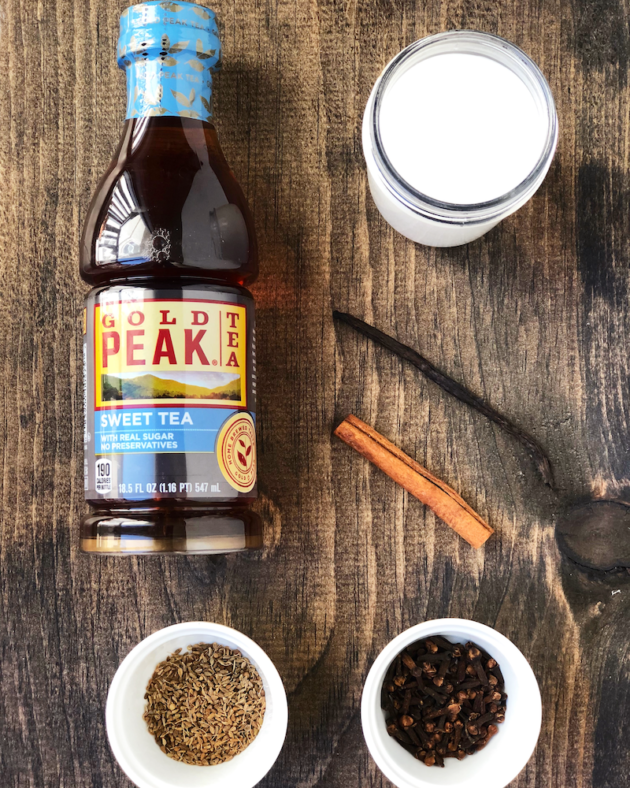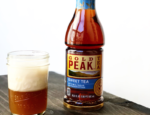 Thai Iced Tea
Ingredients
2

bottles

Gold Peak Sweet Tea

1

cinnamon stick

1

vanilla bean

2

whole cloves

1/2

tsp

anise seeds

1

cup

half and half

ice
Instructions
Remove vanilla beans from pod

Combine spices with 1 cup of water in a small saucepan

Reduce heat and simmer for 10 minutes

In a large pitcher, combine Gold Peak Sweet Tea and spices and chill for up to 4 hours
Get dinner on the table in 30 minutes or less!