With the start of the new school year underway, I'm looking forward to a season of baking and cooking and creating in my kitchen. Despite our unseasonably warm temperatures, our cooler evenings and brisk mornings Fall is almost here, the season where I spend so much of my time getting inventive with food. Baking is my forte and I've been doing it so long, there are some recipes that feel almost instinctual.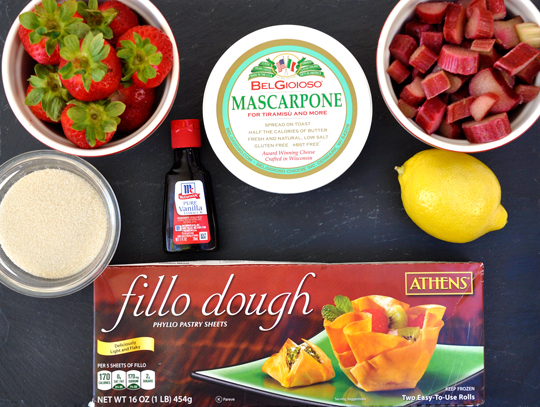 In California, strawberries (my kids' favorite fruit) grows throughout the year, so during my latest shopping venture, I couldn't help but pick up a gorgeous pint of fresh berries. My kids have asking me to make a pie for days now, but admittedly, I prefer a dessert that is flakier and lighter, so I opted for Athens Foods' Fillo Dough, which I layered with fresh mascarpone and then topped it with the fusion of berries and rhubarb for a more complex flavor profile.  Rhubarb is a vegetable with a tart flavor profile, but when cooked with strawberries and sugar results in a union that equals pie perfection.

Strawberry Rhubarb Tart
Ingredients
1

cup

fresh strawberries

stemmed and sliced

1

cup

of fresh or frozen rhubarb

chopped

3

T

cane sugar

Juice of 1/2 lemon

8

ounces

of mascarpone

2

T

cane sugar

1/2

tsp

vanilla extract

1

roll of Athens Fillo Dough

thawed
Instructions
For the crust
Once Fillo Dough has thawed, line a 10" x 15" baking sheet with parchment paper

Layer Fillo Dough by laying one sheet onto parchment paper and spraying with cooking spray (or brushing with melted butter)

Repeat until the entire roll has been layered

Bake at 400 degrees F for 15 minutes, or until the crust has browned
For the Filling
In a medium-sized bowl, toss strawberries and rhubarb with sugar and allow to sit for 30 minutes

Combine mascarpone cheese with cane sugar and vanilla extract and refrigerate

In a medium-sized saucepan, cook berries and rhubarb until the mixture is soft and thickened

Spread mascarpone mixture onto crust

Spread strawberry-rhubarb filling onto mascarpone

Top with fresh strawberries

Serve immediately
One of the things I love about this recipe is how easy it is to prepare and how fresh the completed dish looks and tastes.  If rhubarb isn't in season, frozen varieties work well, particularly since the work of preparing them is already done for you. The phyllo dough lightens the dish yet still offers the flavor and feel of a pie.  One thing I'd recommend is to be prudent with the sugar, despite the tartness of the rhubarb because the natural sweetness of the strawberries will help to bring out the flavor of the rhubarb without the dish becoming overwhelmingly sweet.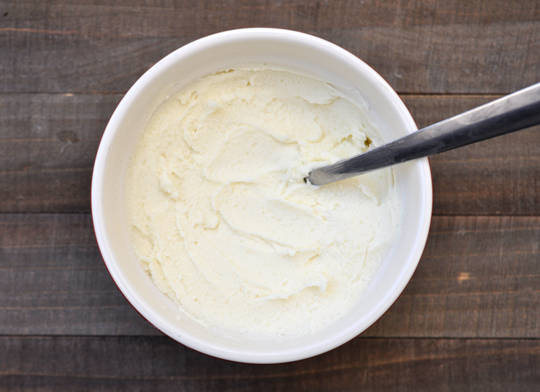 For variations on this tart, try adding your favorite spices to the strawberry-rhubarb mixture (i.e. cinnamon) or simply top the baked dough and mascarpone with fresh varieties.
For additional inspired recipes, visit AthensFoods.com
Latest posts by Caryn Bailey
(see all)