With just three weeks until Christmas, I realize that the time I have to shop and prep for the holidays is dwindling. With a growing to-do list and a handful of holiday parties and gatherings, I'm focused on ensuring that this special time with family and friends is not lost in the midst of errands and busyness. This week our holiday celebrations begin with a Friendsmas celebration and I cannot wait to share my new favorite mocktail…Lavender Lemonade. Served with a beautiful cheese platter, this pairing is certain to impress your guests. In addition to sharing this easy pairing recipe, I'll share some tips that will help make holiday entertaining a breeze.
This post is sponsored by SheSpeaks, Inc. and Simply Orange Juice Company.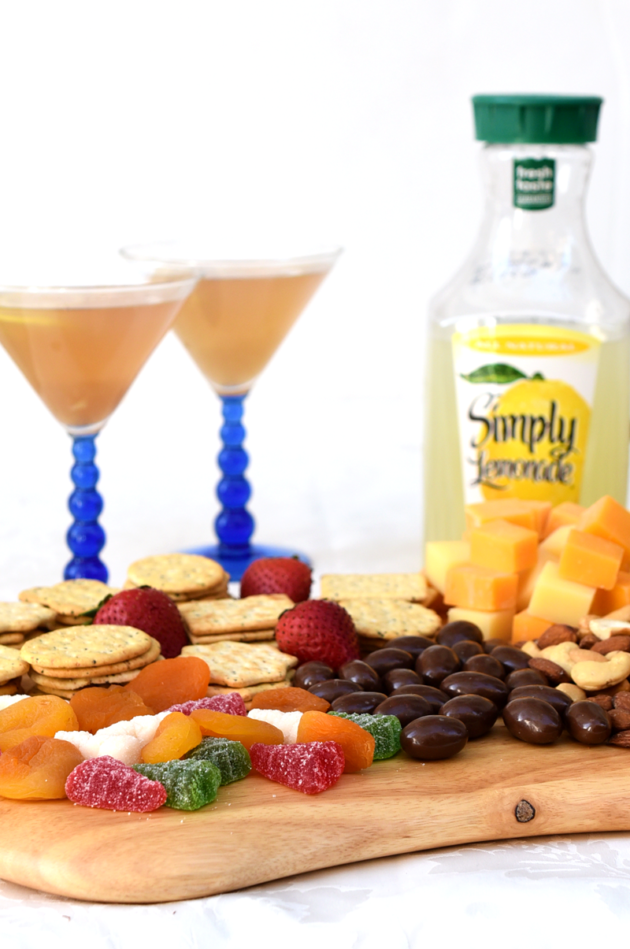 Tips for Smart Entertaining
Confession. I love inviting people into my home and preparing a lavish meal…just not around the holidays. The stress of trying to shop for Christmas, plan our own holiday meal, attend all of the parties and get-togethers, and host a celebration of my own feels overwhelming. But every single year I do it, I never regret it. The time spent with family and friends is invaluable and so much of what I truly love about this season. If you have been asked to host a holiday party this year, or have been thinking about inviting guests into your home this season, here are my best tips for smart entertaining.
Keep it Simple: I know…you want to impress your guests with a lavish, home-cooked spread. Your guests want to spend time with you and will remember that time long after they have forgotten what you served.
Start Early: Whether your menu includes a few homemade dishes or you plan to purchase all of your menu items, remember that everything takes more time during this busy season. Shop a few days before your celebration to ensure you have everything you need. You can then spend the day or two before your gathering prepping dishes and making your home inviting.
Cook Ahead of Your Gathering: Unless you have a team of people helping to prepare dishes, the likelihood of getting all of your cooking done the morning of your celebration is slim. Most dishes (particularly side dishes) can prepared a day or two in advance and then heated (if necessary) right before your guests arrive.
Take Shortcuts: You do not have to prepare each dish from scratch, and I imagine your guests do not expect that. Pick out one or two dishes that you really love to prepare and purchase everything else already prepared. You could opt for prepared foods that simply need to be heated, or dishes that are prepped but still require some cook time. Lastly, do not be afraid to welcome guests to bring a side dish, a dessert, or a bottle of sparkling cider.
Enjoy Your Celebration: There is inevitably some stress involved with entertaining guests. Be sure to take time to enjoy the foods you prepared, spend time with your guests, and leave the dishes and clean-up until the end of the party (or the following day).

Sparkling Lavender Lemonade Recipe
One of the easiest ways to cut time out of your preparation is to make semi-homemade drinks and dishes. This Lavender Lemonade can be made in less than 30 minutes, and 20 of those minutes involve steeping the lavender! I used Simply Lemonade®, sparkling water, dried lavender, and cane sugar to create this easy, delicious mocktail. Available in the refrigerated section at Sam's Club, Simply Beverages® are delicious and contain 100% juice. I appreciate the time I saved by not having to juice lemons while still enjoying fresh, simple lemonade to include with my recipe.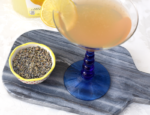 Sparkling Lavender Lemonade
Ingredients
1

cup

sugar

1

cup

water

2

tbsp

dried lavender

1

cup

Simply Lemonade®

2

cups

sparkling water
Instructions
Bring sugar, water and dried lavender to a boil

When sugar has dissolved, turn off heat

Allow lavender to steep approximately 20 minutes

Combine lavender simple syrup with Simply Lemonade® and sparkling water

Serve immediately with a lemon wedge

How To Make a Cheese Platter
Welcome arriving guests with a simple cheese platter. Not only is this an easy dish to prepare, it offers something for everyone. While there are not set rules on what you should include, I recommend an assortment of cheeses, nuts, and fresh/dried fruit.
I used Member's Mark Chocolate Covered Almonds and Unsalted Premium Nut Blend in this cheese platter because it offered the broadest assortment of nuts. I also liked having both sweet and salty snacks for guests to enjoy. Opt for seasonal fresh fruit such as strawberries and grapes and compliment the dish with dried fruits. Figs, apricots, and dates are ideal for cheese platters. To complete your cheese platter, include an assortment of soft and hard cheeses and crackers.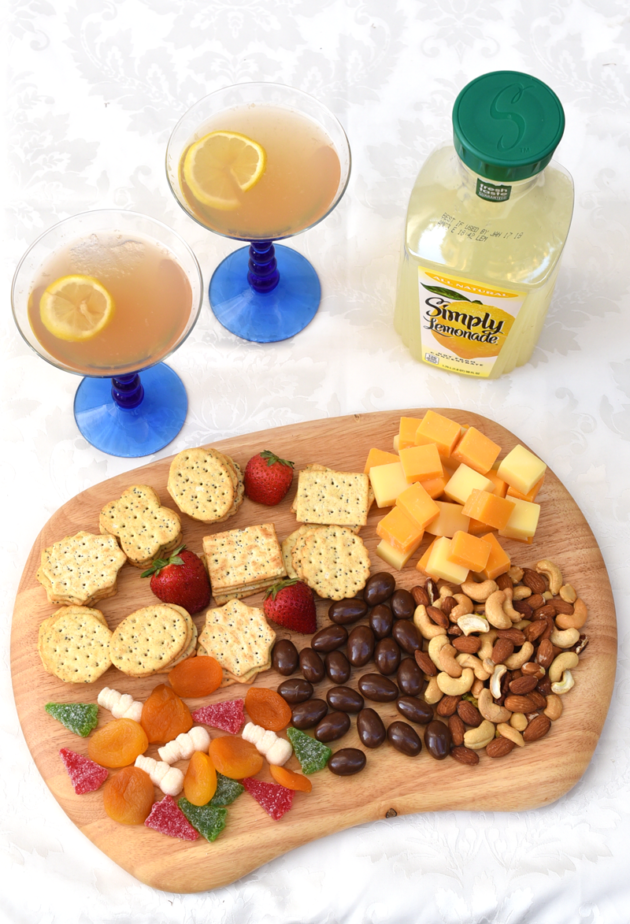 Are you entertaining this season? Be sure to visit Simply Beverages® for additional recipes to compliment your holiday spread this season.