Celebrate everything you love about Christmas with Snooze A.M. Eatery's Holiday Menu! Available through January 1st, the menu features seasonally inspired dishes featuring sugar, spice, and everything nice!
Partner.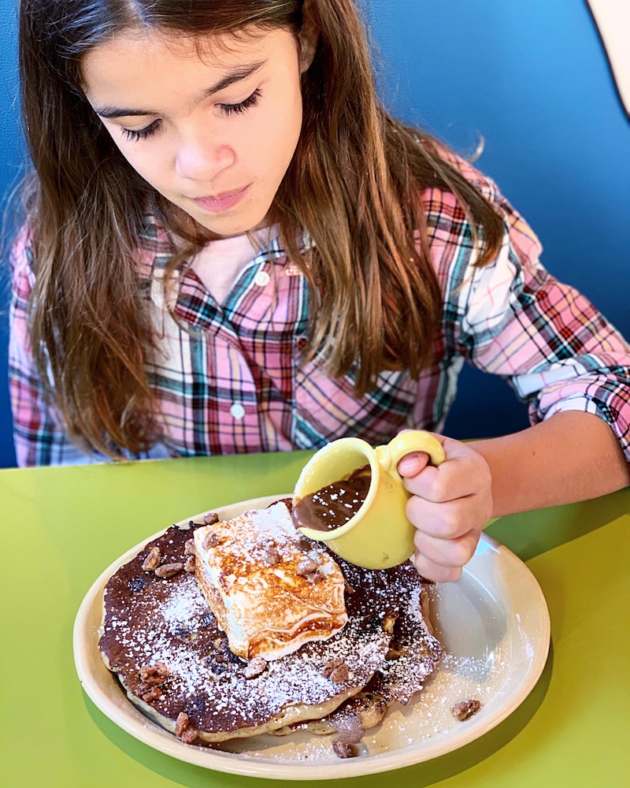 Snooze A.M. Eatery
Snooze is one of our favorite breakfast spots, known for their lavishly gourmet twists on traditional dishes. The popular brunch spot features an eclectic atmosphere and an inventive menu, including pancake flights, mix and match benedicts, and morning cocktails.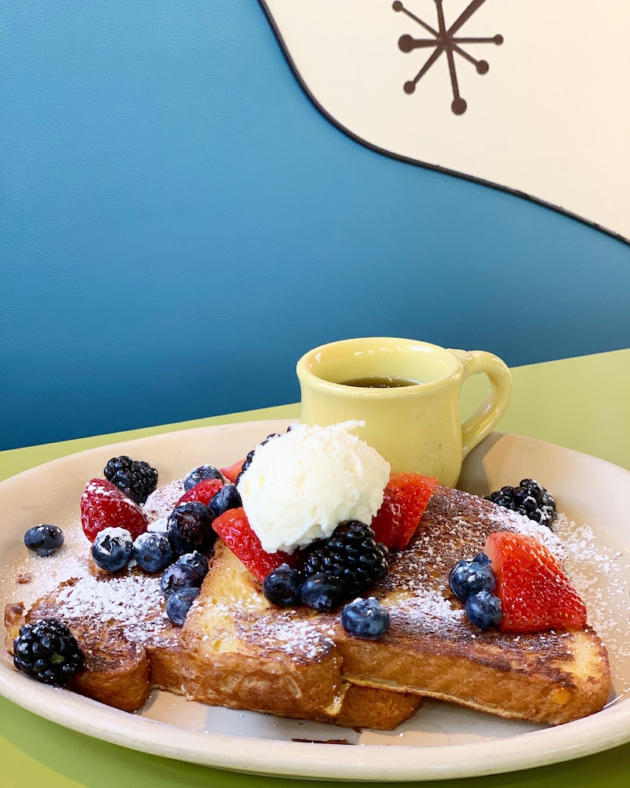 Visit your local Snooze on any given morning, and the line is proof that the food is ah-mazing. But what makes the food so good is the responsibly sourced ingredients used in their dishes and the company's overall commitment to sustainability. Together with their partners, Snooze is committed to sustainable agriculture and ethical treatment of animals for a better food system. Some of their efforts include diverting 85-95% of waste from landfills through composting and recycling, serving coffee in reusable mugs, the use of low-flow water fixtures, high efficiency lighting, and energy start rated appliances.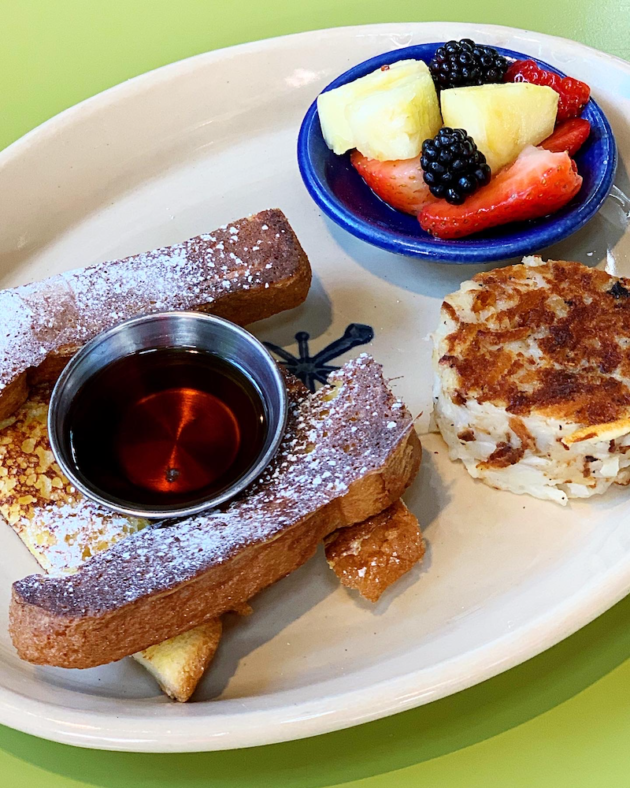 Additionally, Snooze gives back 1% of sales from each new location to the surrounding community.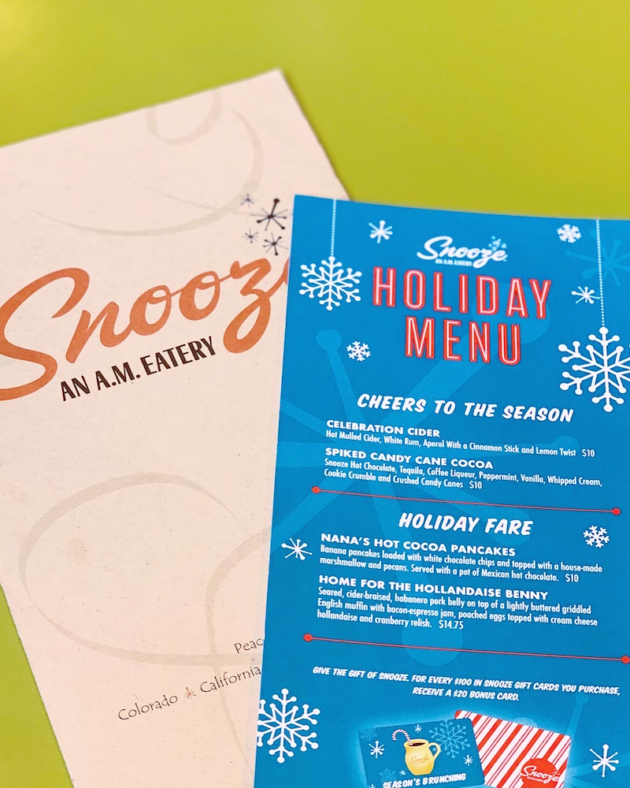 Snooze Holiday Menu
The holidays are the perfect time to brunch with friends and family. Our favorite brunch hot spot is serving up a cozy holiday menu featuring all of my favorite flavors of the season including candy canes, hot cocoa, and spiced cider. Here are the new seasonal menu items:
Celebration Cider: Hot mulled cider is mixed with white rum and Aperol, then topped with a cinnamon stick and a lemon twist. Can be ordered without alcohol.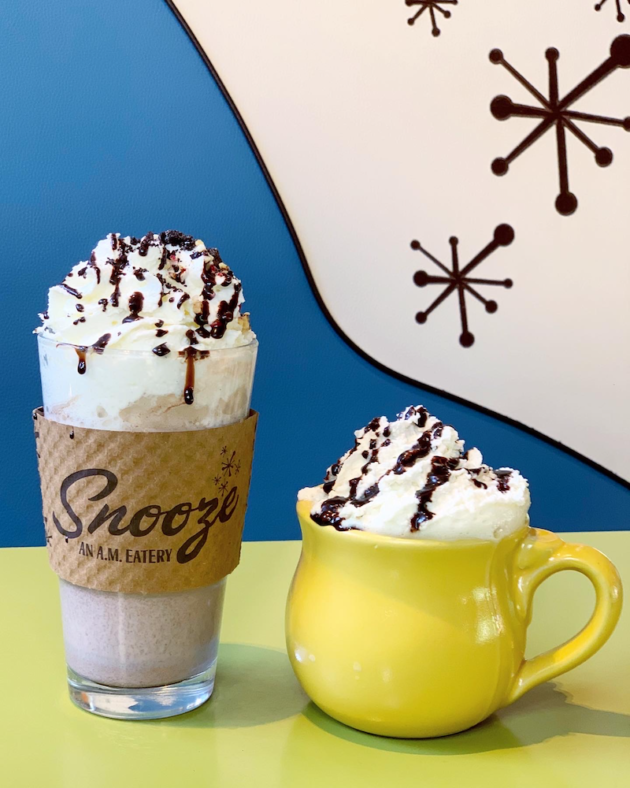 Spiked Candy Cane Cocoa: Santa's favorite drink is made with their signature Snooze hot chocolate, tequila, coffee liqueur, peppermint and vanilla, then topped with whipped cream, cookie crumble, and crushed candy cane. Can be ordered without alcohol.

Nana's Hot Cocoa Pancake: A seasonal favorite, the dish returns, featuring a warm fluffy buttermilk pancake loaded with white chocolate chips. The pancakes are topped with a GIGANTIC marshmallow and candied pecans and served with a warm pot of Mexican hot chocolate for drizzling.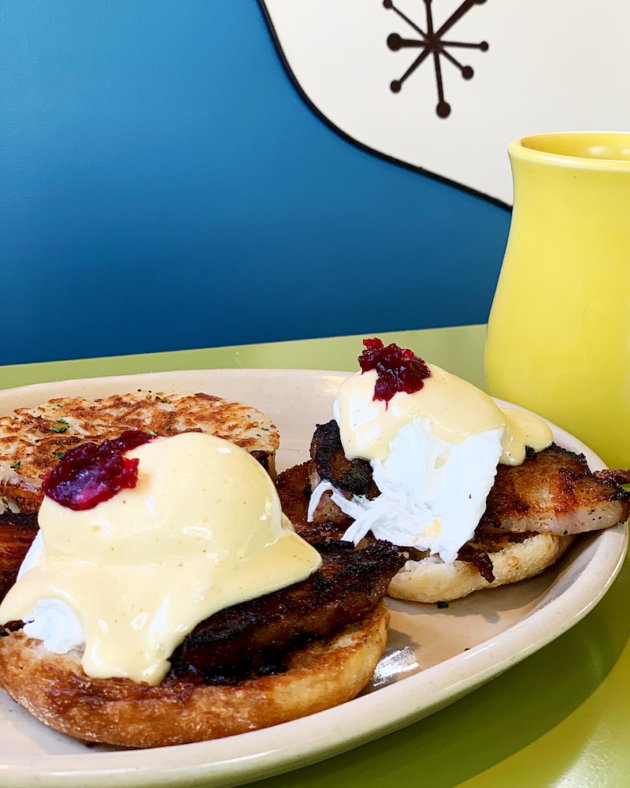 Home For The Hollandaise Benny: Everything you love about the holidays is served in one amazing dish. The Benny features seared, cider-braised, habanero pork belly on top of a lightly buttered griddle English muffin with bacon-espresso jam, poached cage-free eggs, and is then finished with a cream cheese hollandaise and cranberry relish.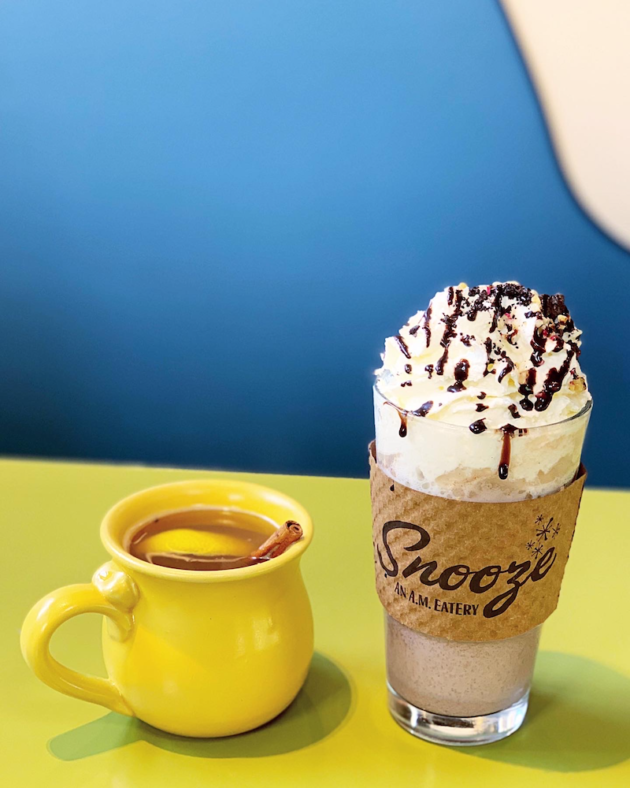 Snooze Celebration Cider Recipe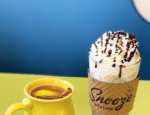 Snooze Celebration Cider
Celebration Cider is a seasonal cocktail at Snooze A.M. Eatery, featuring a hot mulled cider mixed with white rum and Aperol then topped with a cinnamon stick and a lemon.
Ingredients
1

oz

white rum

1/2

oz

Aperol

6

oz

steamed mulled cider
Instructions
Mix liquors and cider together. Garnish with lemon and a cinnamon stick.

Be sure to visit Snooze before New Year's to enjoy all of their holiday cheer!