What a miracle it is that out of these small, flat, rigid squares of paper unfolds world after world after world, worlds that sing to you, comfort and quiet or excite you. Books help us understand who we are and how we are to behave. They show us what community and friendship mean; they show us how to live and die — Anne Lamott
As a little girl, it was rare to find me without a book in hand.  I loved immersing myself in real and imagined worlds filled with excitement and adventure, and my desire is to instill that passion within my children.  In some ways, it was easier during my childhood…there were no iPads to contend with.  While I am grateful for the technological advances we have seen over the years, that just means I have to be vigilant about showing my children how exciting books are.
Along with visiting our local library to check out books and participating in the occasional story time at our local bookstore, we also strive to bring our children to community events that provide unique, educational experiences. In just a couple of weeks, The Shops at Mission Viejo will host a Book Blast for families to experience the magic of reading.  Hosted by the Simon Kidgits Club, this free event includes a special reading of Where the Wild Things Are, crafts, giveaways, and more. This event is actually part of Simon Malls' larger Annual Kidgits Club Book Blast which will host events at malls across the country.  You can find specific information about the event happenings in your area by visiting Simon Malls online.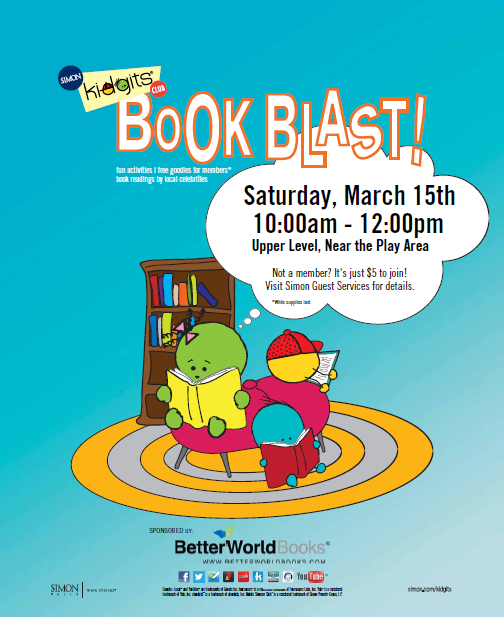 Here is what you can expect at this years' event which will be held at The Shops at Mission Viejo:
What:  11th Annual Kidgits Club Book Blast
When:  Saturday, March 15th, 2014 from 10 am to 12 pm
Where: The Shops at Mission Viejo, 555 Shops At Mission Viejo, Mission Viejo, CA 9269
Activities:  Special guest reading of Where the Wild Things Are, crafts (crowns and monster faces), giveaways
Cost: Free
Every child who attends will receive a pre-loved book and bookmark to take home courtesy of Better World Books. Families are also encouraged to bring a new or gently used book to donate to Laura's House, a local nonprofit dedicated to helping families who have been the victims of domestic violence.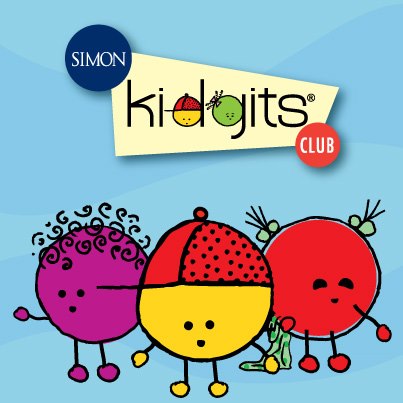 If you're not in Southern California, I encourage you to visit Simon.com to find a free event in your community.  And, if you haven't signed up for The Simon Kidgits Club, I encourage you to do so.  For just $5, kids can participate in events and activities, receive rewards, special offers, and more.
Images: Simon Malls
Latest posts by Caryn Bailey
(see all)