This is part of a sponsored collaboration with ScholarShare.
You can learn a lot about your kids by simply listening to their conversations, particularly when those conversations do not involve you. "I'm going to NYU," my son proclaimed confidently. "And then I'm going to work at Google!"  "Well I'm going to study to be a teacher," my daughter responded. My kids' career aspirations have varied over the years, and I am certain those interests will change numerous times before they complete high school. But one thing that is certain is the fact that each of them will go to college.
The Rising Cost of Obtaining a College Education
As the first in my family to obtain a college education, I realize the sacrifices my parents made early on. It wasn't until I was older that I was able to truly appreciate their foresight. Their decision to have just one child was, in part, due to economics. They sacrificed lofty vacations and other luxuries to build my college fund.
Over the past 30 years, the cost of college has risen 146% for private, four-year schools, 150% for two-year colleges, and 225% for public, four-year schools. This increase supersedes inflation, and in general, costs will continue to rise 5% every year. With two children less than 10 years away from entering college, I've thought intently about how I plan to pay for their education. A few years back I opened ScholarShare accounts for each of my kids, and in addition to my regular contributions, my kids will put some of their Christmas and Birthday money into their accounts.
ScholarShare 529 College Savings Plan
ScholarShare 529 is the official college savings plan of California, helping families save for their children's education. The plan features 100% tax-free growth which means families can accumulate up to 25% more money for college education and can be used at most accredited colleges and universities in the US and some colleges abroad.  In addition to tuition, the funds saved can be used for required fees, room and board costs, books, supplies, computer and tech-related costs and more.
How to Open a ScholarShare 529 College Savings Plan
Opening a ScholarShare 529 account is easy and takes less than 15 minutes. Be sure to have the the date of birth, social security number and address for both the student and the person opening the account. During the sign-up process, you will be asked to make an investment selection and then begin funding the account. ScholarShare 529 offers several low-cost investment portfolios including age-based, multi-fund, single-fund and guaranteed.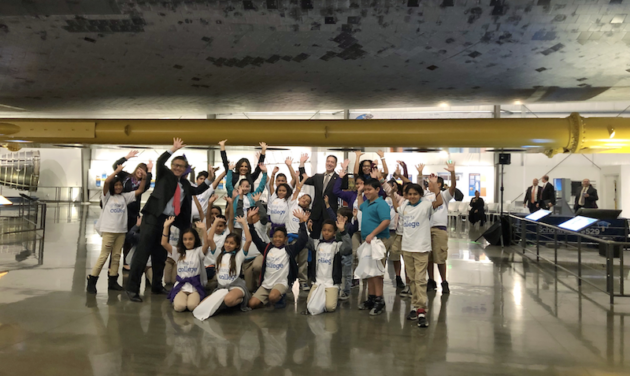 2018 Matching Grant Program
ScholarShare, in partnership with California State Treasurer John Chiang and TV personality Liz Hernandez,  recently announced a brand new matching program designed to help low and moderate income families start saving for college. As I mentioned earlier, rising tuition costs are a significant obstacle for college- bound students. According to Chiang, "Making college more accessible to all Californians, regardless of income, is a necessity if we ant to improve the overall fiscal health of our state and close the workforce skills gap."
With this new matching grant program, families will be offered a dollar-for-dollar match contribution of up to $200 on new accounts. Families that establish a monthly automatic contribution plan of $25 or more are eligible for a $25 bonus (for a total of $225). California families must meet the following eligibility requirements:
Proof of California residency at the time of enrollment
Possession of a valid social security number or federal tax ID number
Have an adjusted gross annual income of $75,000 or less
Open an account for a beneficiary who will be 14 years or younger on December 31, 2018. The beneficiary cannot have an existing ScholarShare account
Be the parent or legal guardian of the beneficiary
How the program works:
On or after January 1st, apply for a matching grant.
Open and fund a new ScholarShare 529 account.
Make contributions to your new account through December 31, 2018.
At the end of the contribution year, receive dollar-for-dollar matching contributions up to $200 into your account from ScholarShare 529!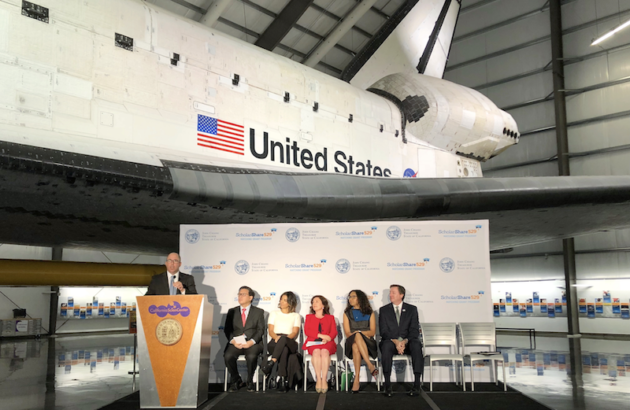 Research shows that children with college savings of less than $500 are three times more likely to enroll in higher education, and four times more likely to graduate, than those without a college savings account.
It is never too late to begin saving for your child's college education. Even if your child is starting college in two years, ScholarShare's savings plan works in such a way that you could have up to six years of account growth before he/she graduates. Even if you are not able to save a lot of money, every dollar saved upfront is equal to more than two dollars needed to repay student debt over the life of a 25 year loan.
To learn more about ScholarShare's new Matching Grant Program or to open a new ScholarShare 529 account, visit ScholarShare.com.