Sticky hands, chocolate-covered faces, the smell of toasted marshmallows… When I tell my kids that it's a S'mores night, they bubble with excitement. The original campfire treat is no longer reserved for overnights under the stars in some remote mountain or dessert locale.  In fact, we've actually gotten the creation of S'mores in our home down to an art, with or without a campfire.
As our summer draws to a close, I started thinking about the fact that there is one thing we've yet to do…we haven't had a proper camp-out!  My kids love the outdoors and each year, my husband and I plan at least one overnight camping trip.  It was a tradition I enjoyed with my own family during my childhood and one we've continued. Since no camping trip is complete without s'mores around the fire, I thought I'd share some of my favorite messy memories: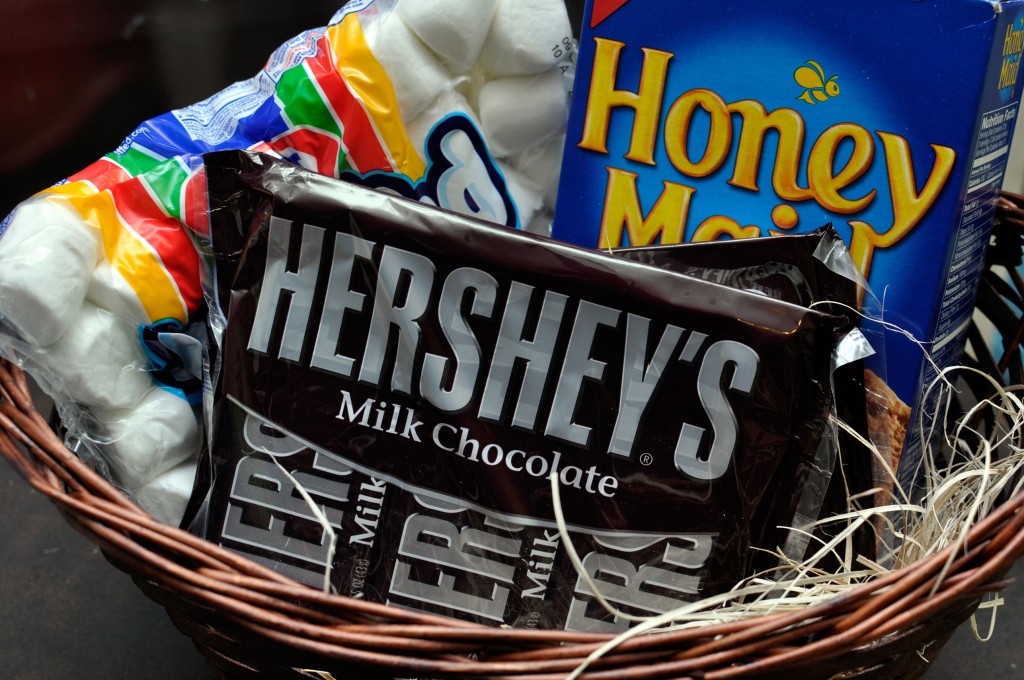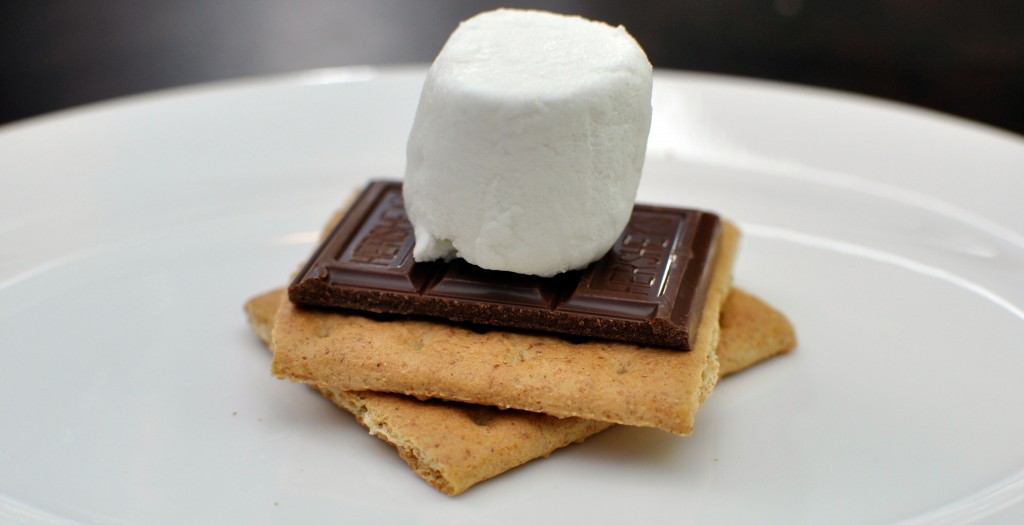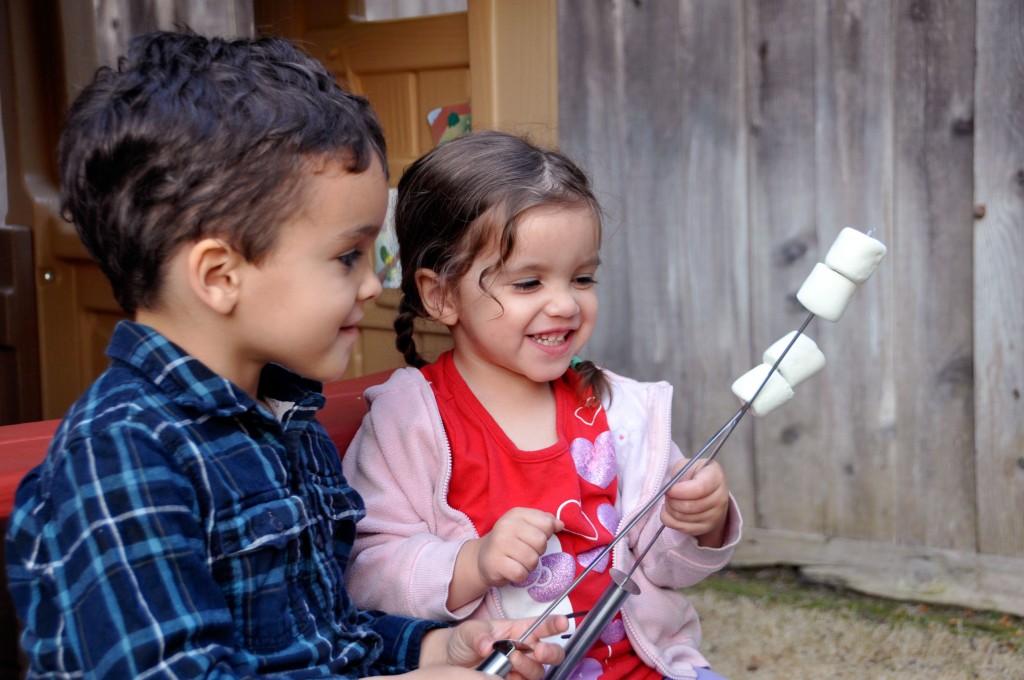 In an attempt to get families together, Hershey's is inviting families to gather around bonfires (real or otherwise) to create lasting, S'mores-filled memories.  Through September 7th, you can visit the Facebook page to discover new ways to bond with your family around the campfire through weekly themed tips, stories, and activities.  Throughout Camp Bondfire, you can register to win a variety of outdoor prizes by signing up to be a camper of the week.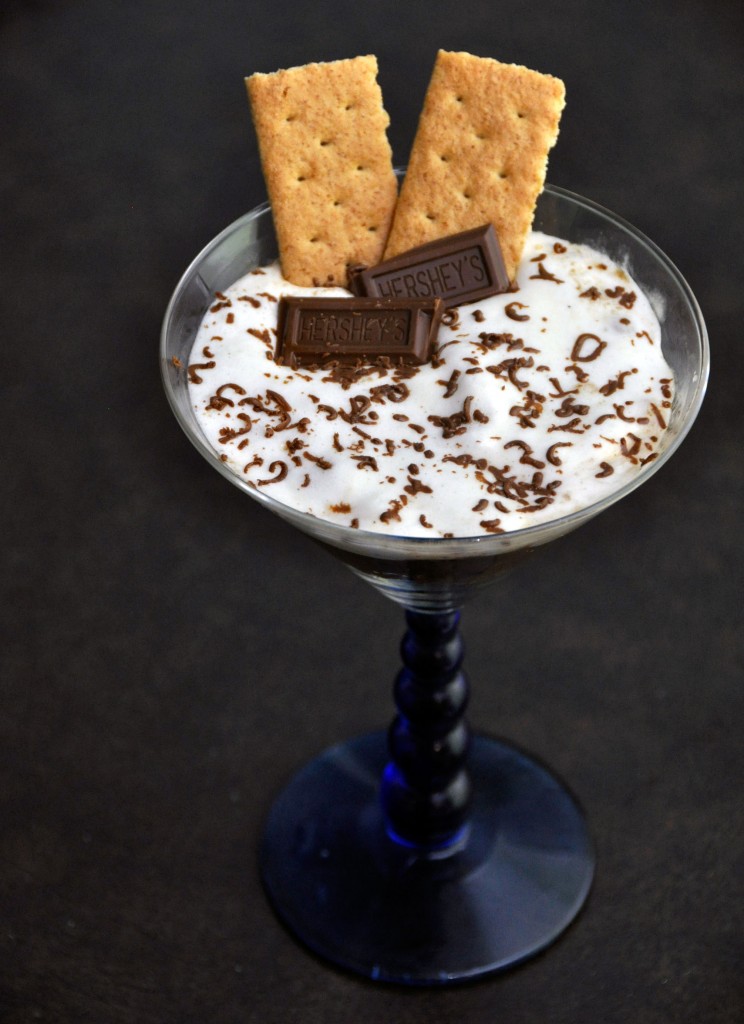 Since we recently created a S'mores-themed Bash in a Bucket, I thought I'd take a different twist on the traditional camping favorite:  S'mores in a Cup!

Recipe: S'mores In a Cup
Ingredients
Coarsely-crumbled Graham Crackers

Chocolate Pudding

Melted Marshmallows

Graham crackers and Hershey Chocolate bars for garnish
Instructions
Place a layer of Graham Cracker Crumbles in the bottom of a glass dish

Place a layer of chocolate pudding on top of the Graham Cracker Crumbles

Top with melted marshmallows, graham crackers, Hershey Chocolate Bars, and chocolate shavings
This recipe is quick, easy, and delicious.  You can easily make these for an outdoor summer gathering and they look amazing.  To pick up everything you need for the perfect S'mores, visit your local Walmart.
 Disclosure:  I participate in the Walmart Moms program and am compensated for my time and honest opinions.
Latest posts by Caryn Bailey
(see all)