A few weeks ago, my husband came home with bags full of fresh fruits and vegetables.  I am a total health nut…my husband?  Not usually.  I glanced at him sideways before digging a little deeper.  He had read that juicing was a great way to "cleanse." His busy work schedule frequently only leaves enough time for a quick, fast-food meal, so his aspiration towards healthy eating began with a week long juice cleanse.
The health claims of juicing are numerous (PBS and Web MD have fabulously informative articles on the topic), but we were compelled to begin because we simply don't eat as many vegetables as we can drink.  I also really like having control over exactly what goes into our juices and very often am able to sneak items in that my kids wouldn't normally eat/drink.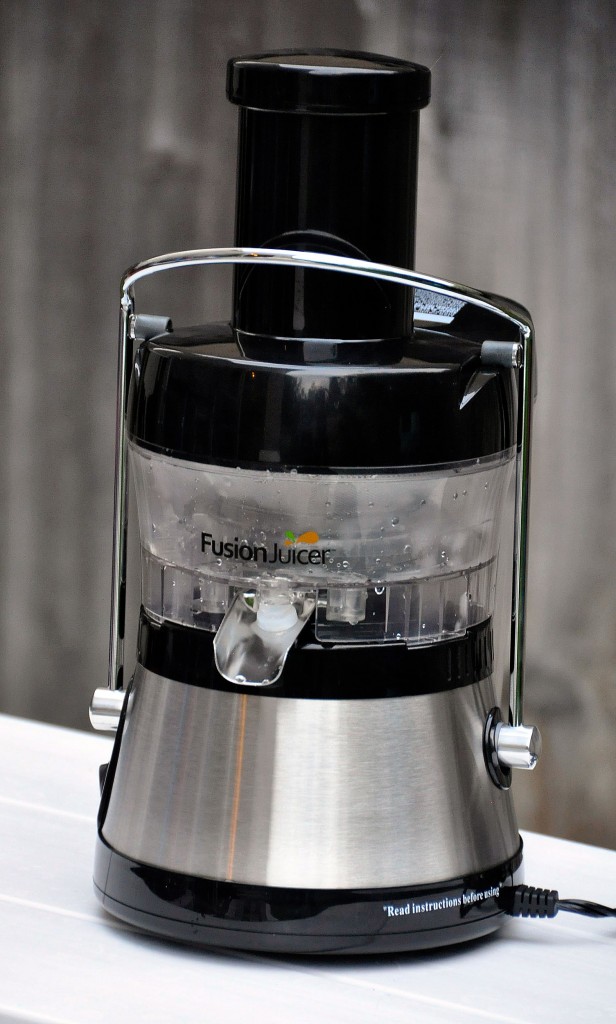 If you're planning on juicing long-term, it makes sense to invest in a quality machine.  We've been using the Fusion Juicer, now available at Walmart for $119. During my research, I learned that there are actually several different types of juicers  and thus the prices can vary greatly.
Which juicer should I purchase? 
According to PBS, centrifugal juicers grind and strain fruit and vegetables at high speeds and are the most affordable machines, although often less efficient. Masticating juicers "chew" fruits and vegetables and extract more juice.  Triturating juicers "press" fruits and vegetables so that the juice retains more nutrients.  This is the most efficient and expensive option.
What is the difference between blending and juicing? 
My kids absolutely love smoothies and if given the option, would drink one every single day.  The most obvious difference between juicing and blending is the fact that blending uses the entire fruit/vegetable while juicing removes the fiber, leaving only the juice.  If I simply want to create a fruit smoothie, I would opt for a blender. But if I want my children to "drink" highly nutritive vegetables such as carrots, kale, or spinach, I have to juice them (they would never drink those veggies in a smoothie).
The Fusion Juicer is a centrifugal juicer and works quickly to extract juice from fruits and vegetables.  Set-up was easy since the juicer comes mostly assembled, and all that I had to do was wash the main parts in soapy water before making my first juice. There is a great diagram provided in the manual that demonstrates how the juicer is assembled and disassembled and I highly recommend glancing at it prior to use.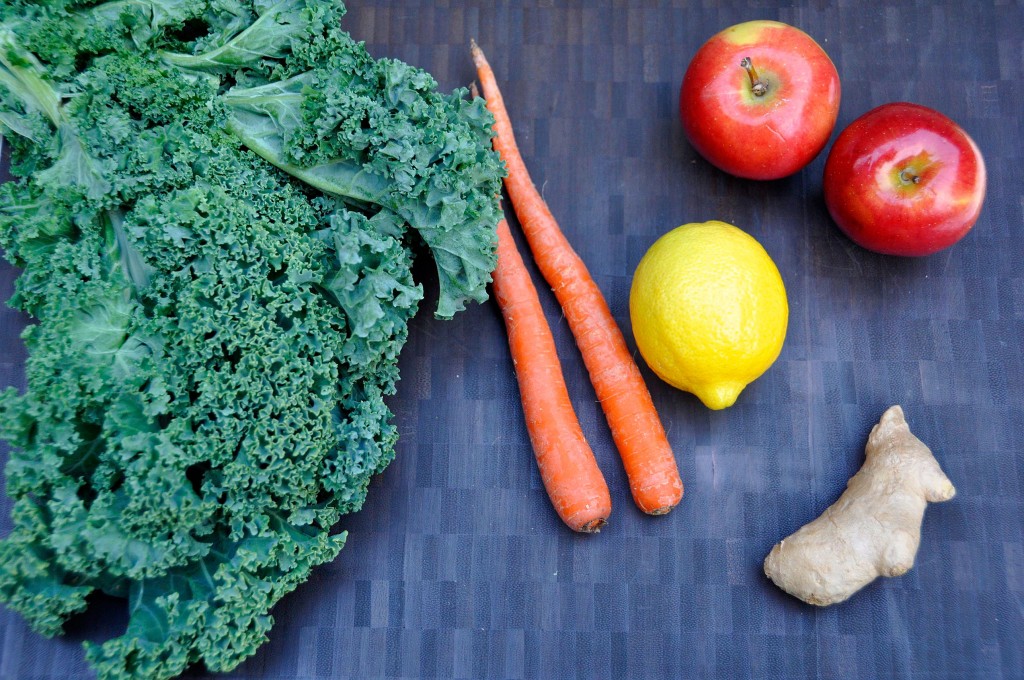 To use the juicer, simply gather your favorite fruits and vegetables (washed, of course) and insert them into the round shoot. In most instances, you won't have to remove the skin or chop up the fruits and vegetables.  The manual offers some helpful tips to streamline the process, the most important of which I've outlined below:
1. Remove stems, pits (cherries, mangos, peaches), and seeds before juicing
2. When juicing berries or leafy vegetables (spinach, kale), follow them with a more juice-filled fruit such as an apple
3.  Avoid juicing avocados, bananas and coconuts (these fruits do not produce juice and are much better enjoyed in smoothies)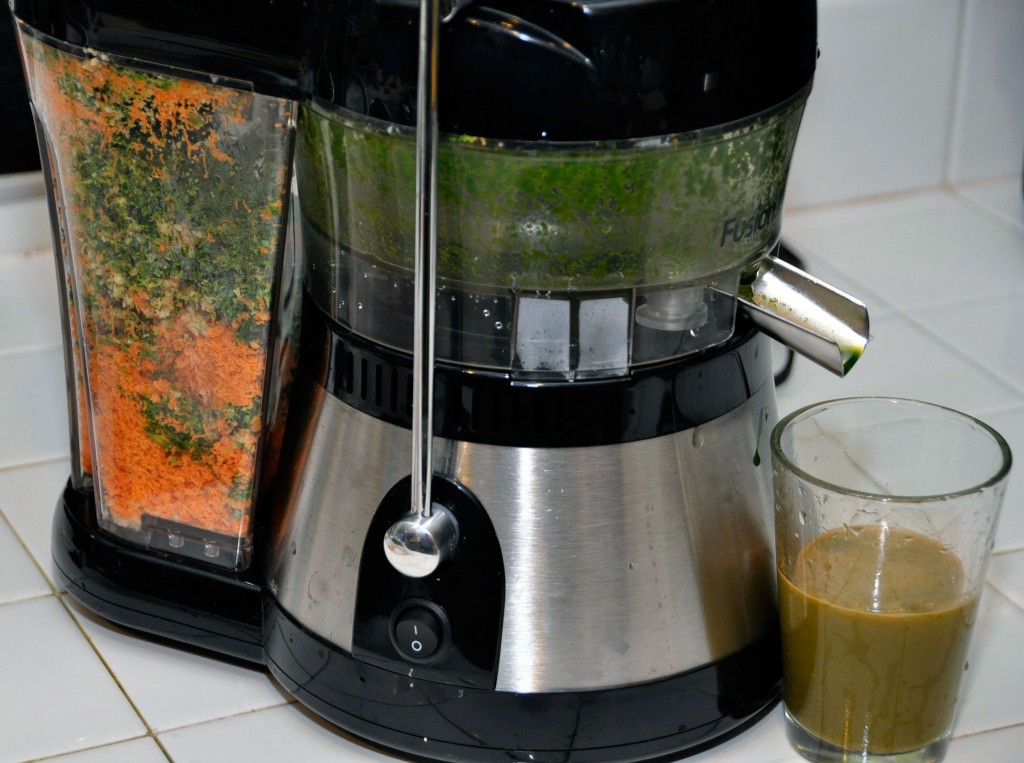 Once you've juiced your fruits and vegetables, you'll notice a large amount of pulp left over in the pulp collector.  Many people opt to use it for soup, muffins, or other dishes.  It seems like such a waste to get rid of this, but it requires some forethought.  For example, you may want to remove fruit pulp separately from vegetable pulp, depending on the dish you are creating.
Once you're done juicing, simply place the parts on the top rack of your dishwasher.
While we did have some experience with juicing, I still find this machine to be one of the easier ones to use.  It works quickly and I didn't have to do much "prep" work with any of our fruits and vegetables (I even put my apples in with their cores!). The motor is quiet and the chute is large enough to accomodate all of the fruits and vegetables we juiced without chopping them up.  For more information regarding the Fusion Juicer, visit Walmart.com.
I've been wanting to juice Kale for a long time and since I found it on sale at my local Walmart, I picked up a bunch along with some apples and carrots.  My husband has this amazing carrot, apple, ginger juice recipe that he loves, so I simply adapted it to include kale.

Recipe: Kale, Carrot & Apple Juice
Ingredients
1/2

bunch of kale

1

inch

of fresh ginger

1/2

lemon

5

carrots

3

apples
Instructions
Place each fruit/vegetable in the juicer

Be sure to follow the kale with a more juice-filled fruit or vegetable such as the apples or carrots
This particular recipe was delicious, sweet, and flavorful.  I love the little kick the ginger and lemon add.  The apples are used to give the juice a sufficient amount of sweetness which is what my children need in order to drink kale.  If you prefer a drink that isn't as sweet, cut the apples back by one or even two.
Do you "juice"?  I'd love to see your favorite recipes!

Recipe Adapted from FoodViva.com
Images: Rockin' Mama