There aren't many things that cannot be made better by chocolate. It's my dessert of choice…my go-to for indulgent sweet fixes.  So whenever I'm dreaming up a recipe, it typically includes chocolate.
This weekend, families across the country will gather to watch and celebrate the best in football. Super Bowl weekend is quickly approaching and while we are not planning on hosting or attending a large celebration, I thought it might be fun to pick up some festive, healthy-ish snacks to watch the game.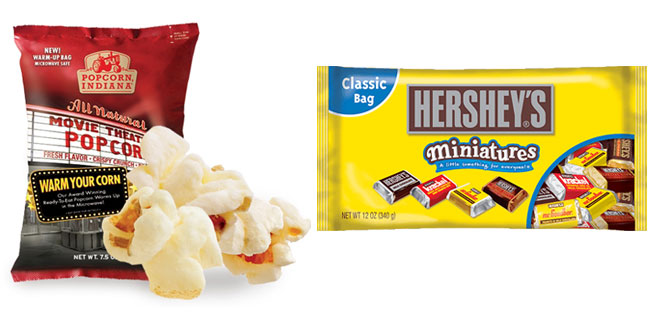 We love popcorn, and most of the time, we make it ourselves because store-bought varieties contain artificial ingredients including colors and flavors.  However, when we're pressed for time, we always opt for Popcorn Indiana because the company is committed to healthier, whole-grain snacking. One of their most popular snacking products is the Movie Theater Popcorn which comes in a microwave-safe warm-up bag. In addition to picking up a few bags of their popcorn, I also purchased a bag of pretzels and some Hershey Miniatures.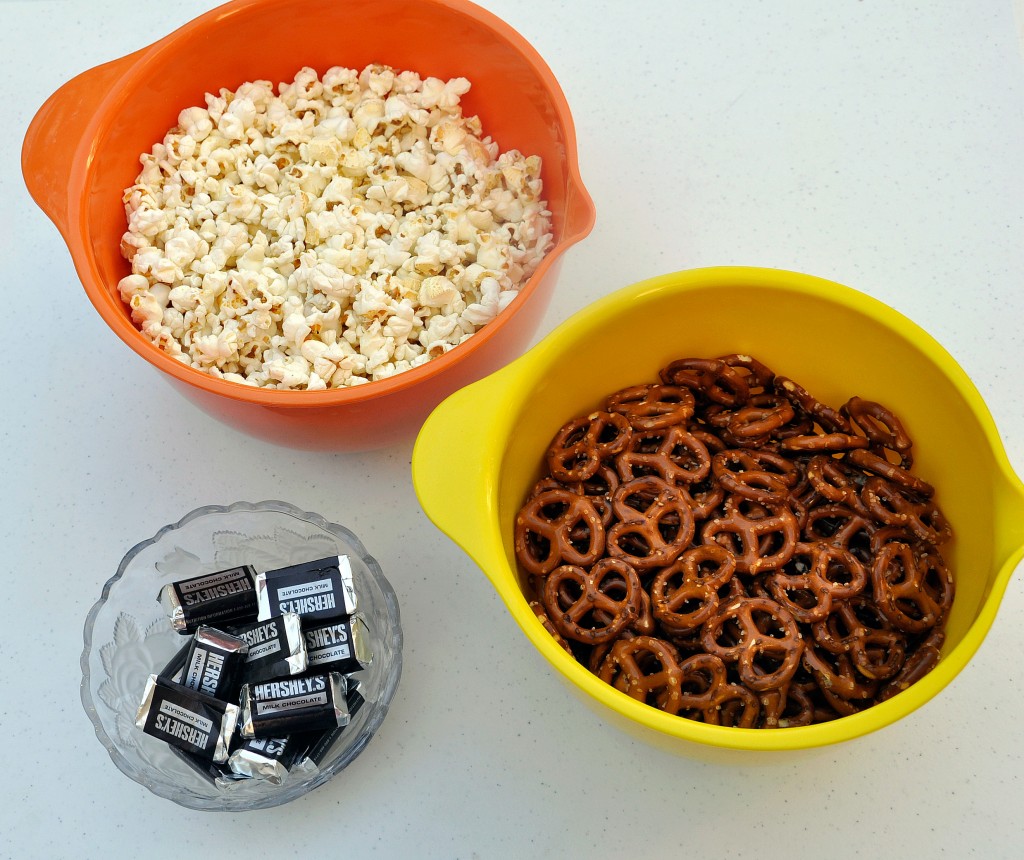 Now, we can simply enjoy the snacks as is (and my husband and two kids would be perfectly content). However, as I started dreaming up all of the things I could do with these (snack mixes readily came to mind), I decided to make popcorn balls.  And since chocolate makes everything better, why not dip them in Hershey's Special Dark Chocolate?
Here is my recipe for Dark Chocolate-Covered Popcorn Balls: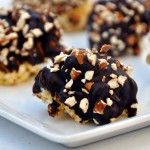 Recipe: Dark Chocolate-Covered Popcorn Balls
Ingredients
10

cups

Popcorn Indiana Movie Theatre Popcorn

1/2

cup

plus 2 Tablespoons butter

1/2

cup

plus 2 Tablespoons Agave Nectar

1/4

+ 1/8 teaspoon salt

1

teaspoon

vanilla extract

Hershey's Special Dark Miniatures

Crushed Pretzels
Instructions
Melt butter in a saucepan over medium heat

Add in Agave nectar and salt

Boil approximately 1 minute

Stir in Vanilla

Pour mixture over popcorn and coat evenly

Bake popcorn mixture in a roasting pan at 325 degrees F for 25 minutes, stirring regularly

Remove from pan and allow to cool just enough to work with the popcorn

With greased or buttered hands, form into balls

Place on a wax paper-lined baking sheet and allow to cool completely

Melt dark chocolate in a double boiler

Dip each popcorn ball in the chocolate, then in the crushed pretzels

Allow to set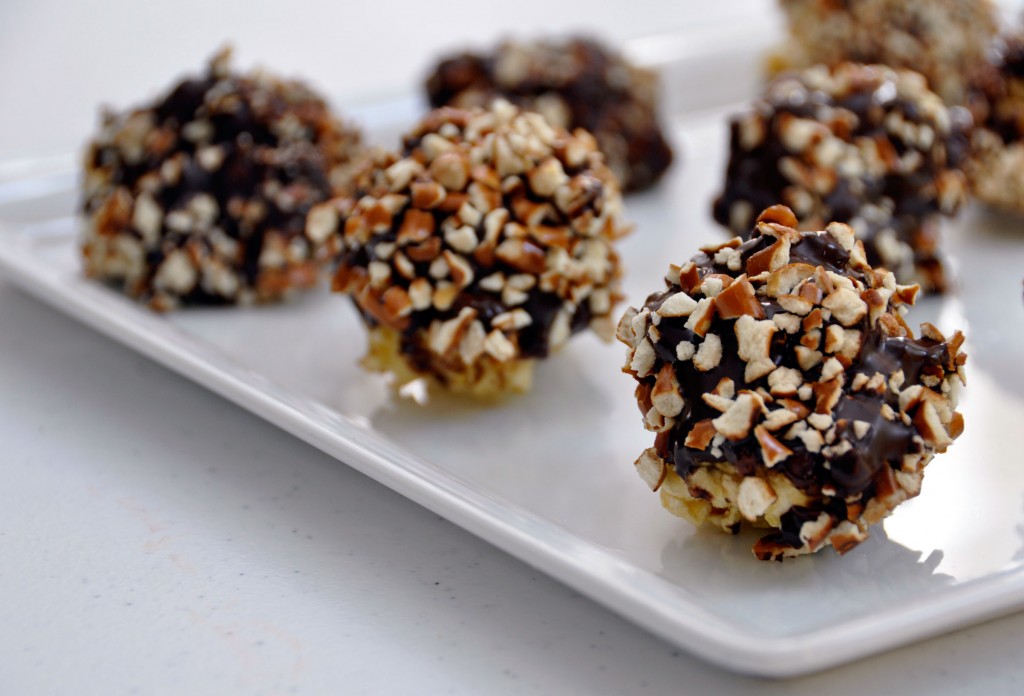 Since I am always striving to create healthy foods for my family, I opted for Agave Nectar in place of Corn Syrup (which is the traditional sweetener of choice for this dessert).  While admittedly, Agave Nectar is a bit more difficult to work with, the taste was incredible.
This recipe is seriously delicious. I absolutely love the merging of sweet and salty flavors and I still find that these popcorn balls satisfied my craving for crunchy snacks.
All of the ingredients used in this recipe can be purchased in the grocery section of your local Walmart.

 Images: Rockin' Mama
Recipe: Adapted from MyRecipes.com
Latest posts by Caryn Bailey
(see all)