After learning about the incredible benefits of the Açaí berry last month with Sambazon, I've been attempting to incorporate more of this superfruit into our meals, specifically by making Acai Bowls.  Native to Central and South America (and specifically, the Amazon jungle), the Açaí berry contains antioxidants that are similar to those found in red wine, healthy fats like those found in olive oil, and is free from sugar.  Since it would be difficult to eat the berry itself, we've been using the frozen unsweetened smoothie packs and flavoring them with fresh fruit.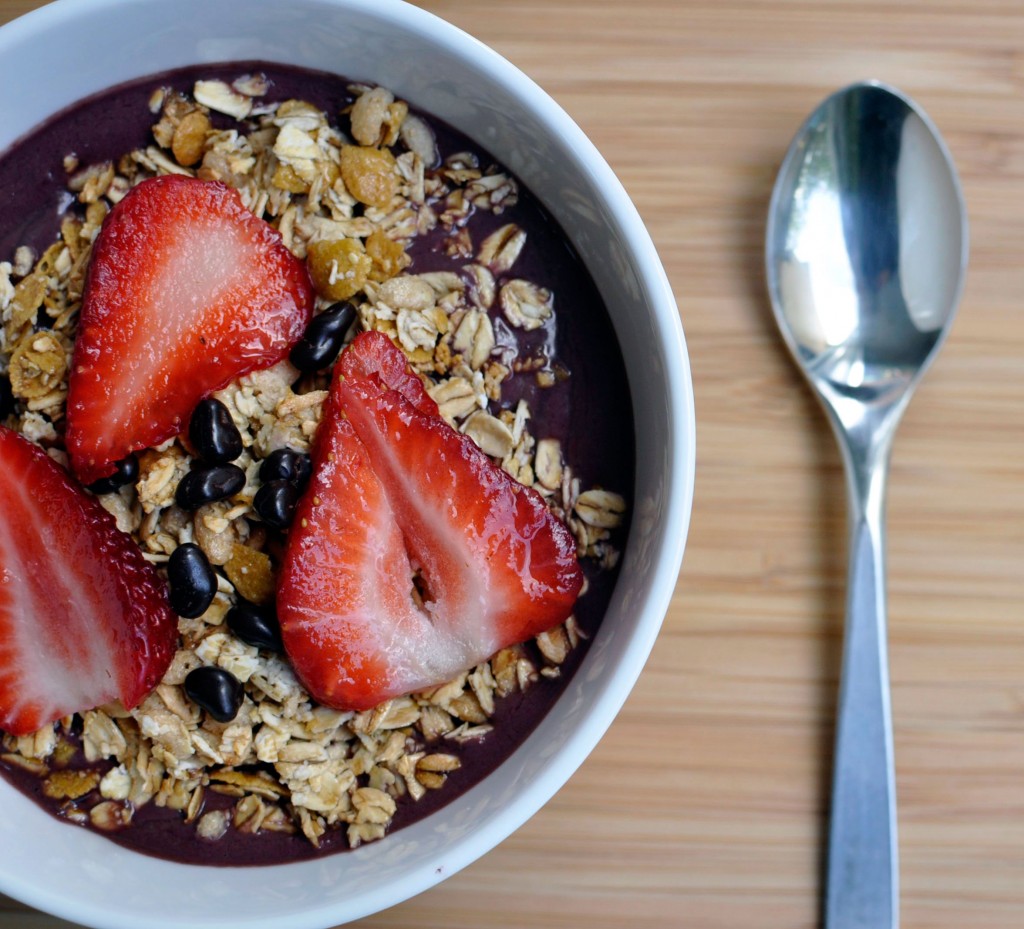 During our visit to our local Sambazon Açaí Cafe, I sampled Machado's PB & Banana Bowl and absolutely fell in love with it!  This hearty bowl incorporates some of my favorite flavors including chocolate and strawberries.  Granola gives it just the right amount of crunch while a spoonful of peanut butter ensures I am satiated all the way to lunch! Since I wasn't able to remember the exact recipe, I made up my own. Here is my take on one of the local favorites at Sambazon Açaí Cafe.


Chocolate Peanut Butter Açaí Bowl
Ingredients
2

Sambazon Unsweetened Açaí Smoothie Packs

1/2

Banana

1/4

cup

Chocolate Hazelnut Milk

chilled

2

Spoons of Peanut Butter

Toppings: Granola

Fresh Strawberries, Cocoa Nibs
Instructions
Combine smoothie packs, banana, milk, and peanut butter in a blender

Top with granola, strawberries, and cocoa nibs
While I kept my bowl simple, you could add a wide variety of ingredients including fresh or dried fruit, nuts & seeds, protein powders, and more.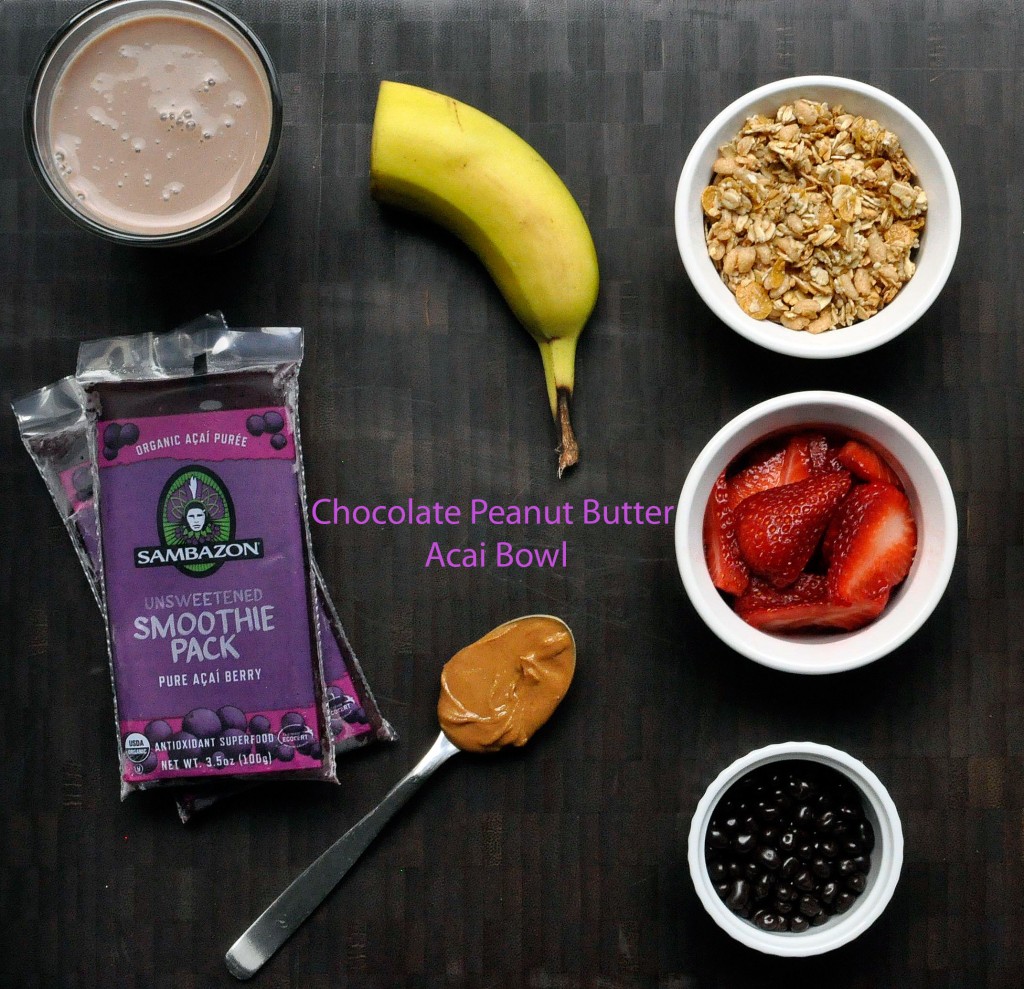 What I really like about Açaí bowls is that you can really personalize them and change them up as often as you'd like. And making them helps ensure that I'm incorporating plenty of fruits, nuts and other healthy foods into my diet.
Have you ever tried to make an Açaí bowl? I'd love to see your recipes and favorite ingredients.
Recipe: Adapted from Sambazon
Images: Rockin' Mama. All rights reserved.
Latest posts by Caryn Bailey
(see all)