As a woman, it's important that I do what I can to ensure I'm getting enough calcium and Vitamin D. My mother has a history of early menopause and there was concern about some early bone loss so she was placed on medication. While I'm still years away from menopause, I strive to ensure I'm engaging in weight bearing exercise and consuming sufficient amounts of dairy and Vitamin D-rich foods.
Getting our family (sans my son) to consume dairy products is not a problem. Cheese (particularly the gourmet kind), Greek yogurt, and cream are favorites in our household. My husband and I realize the benefits of opting for low-fat, organic dairy-rich foods which include assistance with weight management and bone health. The main nutrients provided by these foods include calcium, which is important for building bones and teeth and maintaining bone mass, potassium, which helps maintain a healthy blood pressure, and Vitamin D, which helps the body maintain the proper amounts of calcium and phosphorous (thus contributing to bone health).
As important as consuming these foods is knowing where they came from. Whenever we can, we purchase organic dairy products. The Organic Trade Association has a fantastic article on why you should purchase and consumer organic dairy products. Some of the highlights include the fact that these products are free from antibiotics, growth hormones, pesticides or fertilizers. Some of the brands I support include Horizon Organic, Stonyfield Farm, and Clover Organic Farms.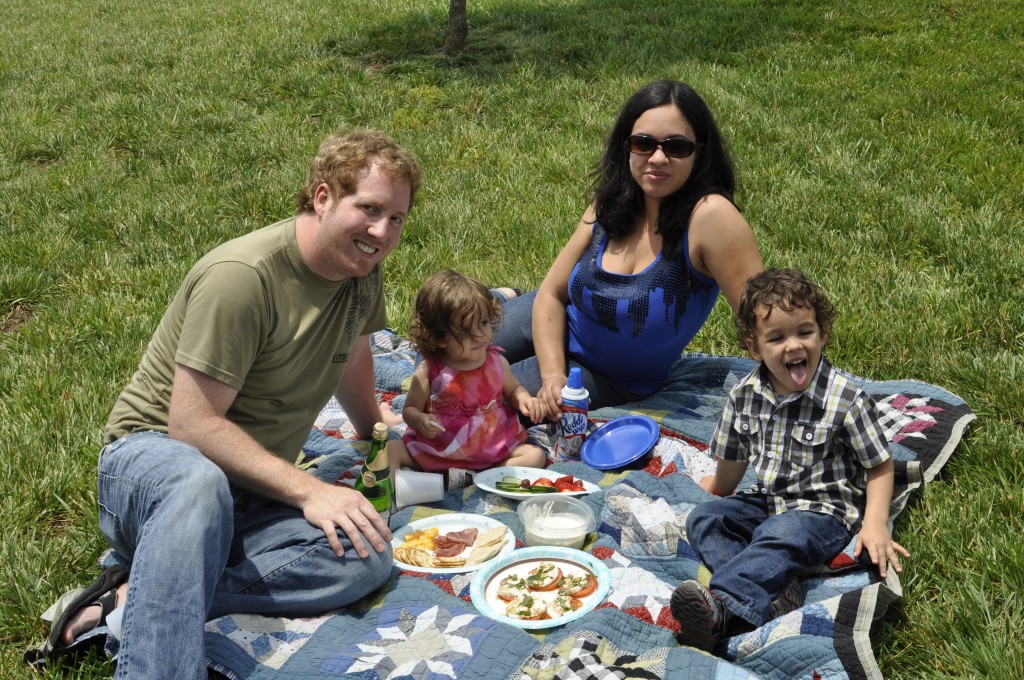 June marks the beginning of National Dairy Month and I've partnered with Safeway to share some quick, easy, and healthful ways to enjoy natural dairy products. Since the weather is warming up, we decided to have a family picnic over the weekend while we were visiting the grandparents in Nashville.
Here is the menu I created:
Sargento Cheese, Sopressata and Crackers
Pita bread and fresh vegetables with Tzatziki
Insalata Caprese
Grapes, strawberries, and Reddi-wip Cream
Welch's Sparkling Grape Juice
The Tzatziki and Insalata Caprese were quick, easy, and most importantly delicious! Here are the two recipes, adapted by my husband and I from Safeway's recipe page.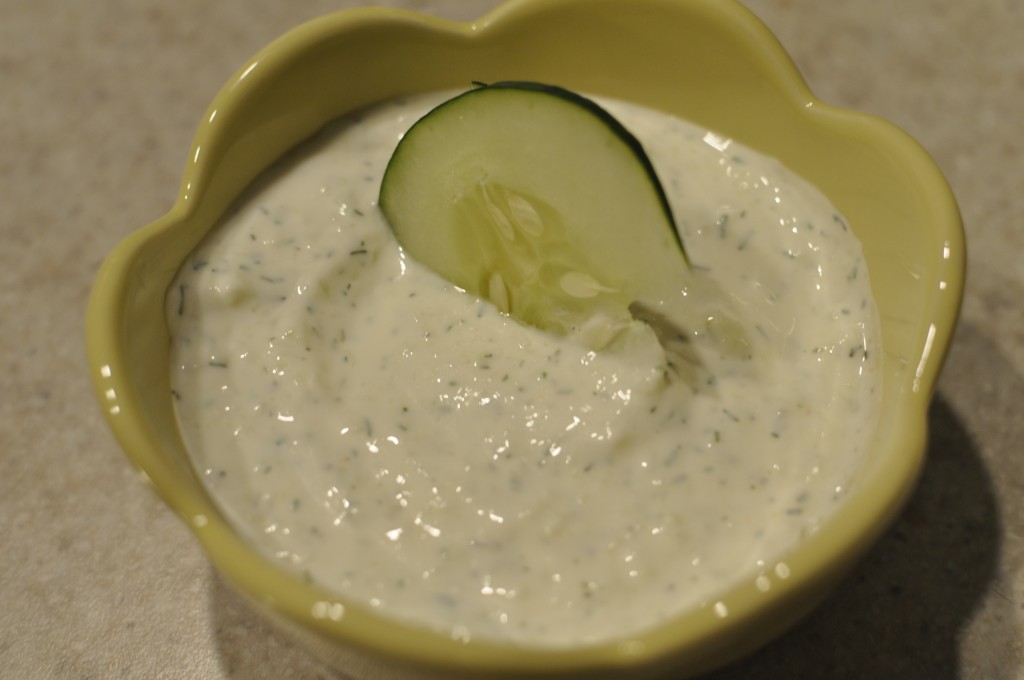 Tzatziki (Safeway)
Ingredients:
8 ounces plain yogurt
2 TBSP olive oil
1 TBSP lemon juice
1/2 TSP. salt
1/2 TSP ground black pepper
1 TBSP chopped fresh dill
3 cloves pressed garlic
Directions:
In a bowl, combine yogurt, olive oil, lemon juice, salt, pepper, dill, and garlic. Blend thoroughly and serve.
Adaptation:
I seeded and dried out one cucumber and then used the mini food processor to puree it. I substituted Fage Greek Yogurt because of it's thick, creamy texture and rich flavor.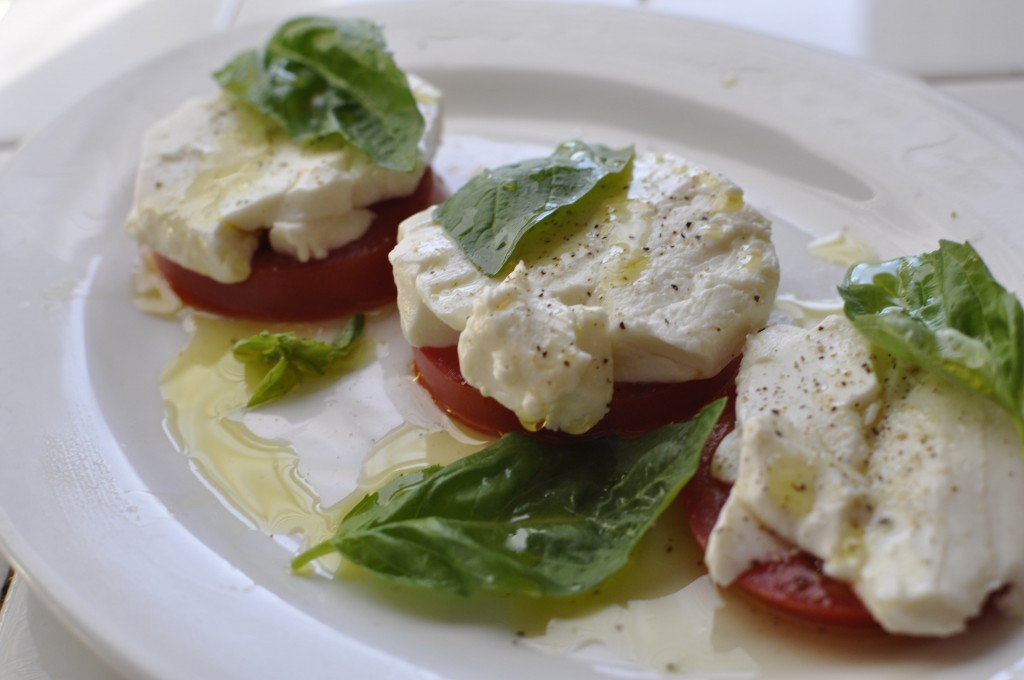 Insalata Caprese (Safeway)
Ingredients:
1 (16 ounce) package uncooked O Organics(TM) Whole Wheat Rotini
2 1/2 teaspoons kosher salt, divided
2 tablespoons O Organics Extra Virgin Olive Oil
3 O Organics Garlic Cloves, minced
1 teaspoon crushed red pepper
2 pints O Organics Grape Tomatoes, cut in half lengthwise
8 ounces fresh mozzarella or bocancini, cut into 1/2-inch pieces
1/4 cup O Organics Fresh Basil Leaves, cut into thin strips
1/4 teaspoon O Organics Black Pepper
Directions
Cook pasta according to package directions, adding 2 teaspoons kosher salt to water.
While pasta cooks, heat oil in a large nonstick skillet over medium heat. Reduce heat to low; add garlic and red pepper; saute 1 minute. Add tomato; increase heat to medium, and saute 2 minutes.
Drain pasta, reserving 1/2 cup pasta water; add pasta to tomatoes. Stir in mozzarella, basil, remaining 1/2 teaspoon salt, and black pepper. Add desired amount of reserved pasta water to pasta mixture; toss well.
Adaptation:
I simplified this recipe and took it back to it's Italian origins. I sliced fresh mozzarella, then alternated layering with fresh basil and sliced vine-ripened tomatoes. I seasoned with salt, pepper, and oregano and drizzled with extra-virgin olive oil and balsamic vinegar (which is not typically included). Bon Appetit!
The entire menu listed above took less than 30 minutes to prepare. I tried to include a variety of foods from all food group categories so that the meal was nutritionally balanced. For more easy picnic ideas, visit PackYourPicnic.com!
Disclosure: This project has been compensated as part of the June Dairy program for Safeway.