No compensation was received for this post. I was invited on a press trip which helped facilitate the writing of this post.
A man has dreams of walking with giants. To carve his niche in the edifice of time – Mary Poppins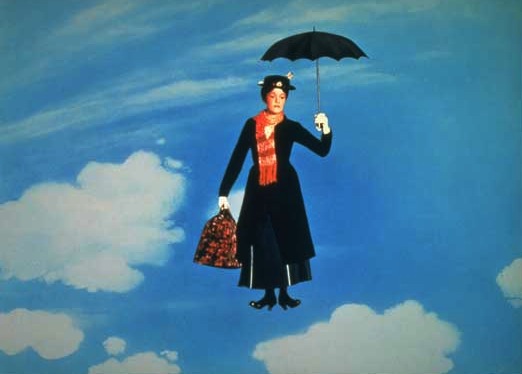 Fifty years ago, the beloved story of Mary Poppins was brought to live on-screen by Walt Disney in a musical film that featured songs written by the Sherman Brothers.  I first watched the film as a child and my fondness for the English nanny who comes to help the Banks family has only grown over the years.  The story was written by P.L. Travers, who's father I recently learned, was the inspiration for the character of Mr. Banks.
In anticipation of the release of the 50th anniversary edition, which will be released on Blu-ray Combo Pack and HD Digital on December 10th, I sat down with Pete Menefee, who was cast as one of the chimney sweeps in the film. With an impressive resume, Menefee shed some light on his profession as a dancer, costume designer, and artist as well as what it was like to work on Mary Poppins.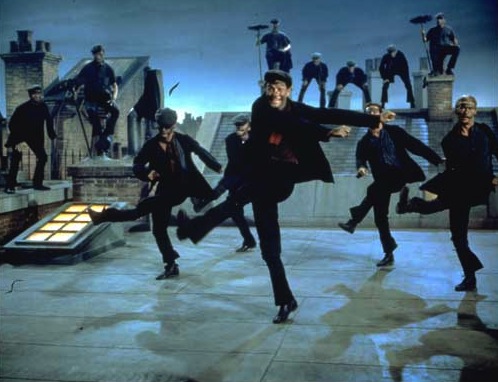 Menefee began work as a professional dancer at the age of 14, danced in West Side Story by the time he was 17 and played Harvey Johnson in Bye, Bye Birdie at the age of 18. At 21, he was cast as a chimney sweep in the film Mary Poppins, and it was during his work rehearsing for the film that he "knew that it [the film] was special."
The life of a dancer can be grueling and Menefee recounted some of the rehearsal scenes which were shot in the summer of 1963.
Three guys really did do flip flops between two buildings and it's painted in perspective but it still is real.  it means that you're throwing yourself over and catching yourself on your hands three times with a 15 foot drop below you and it's grim.
Because of the intensity of the rehearsals and the dance routines that the talent had to undertake, the studio built a set on the back lot of Walt Disney Studios with a special place that was "springy" (as opposed to concrete or another hard surface) so that they would not get injured. As you'll see in Disney's upcoming dramatic biographical film Saving Mr. Banks, Walt Disney attended every single rehearsal and "knew everybody's name." He was intimately involved with the film and the result is a classic that has only become more cherished throughout the years. In fact, the moment Menefee knew that he was working on something special was when the number they were working on got longer, which doesn't happen in movies.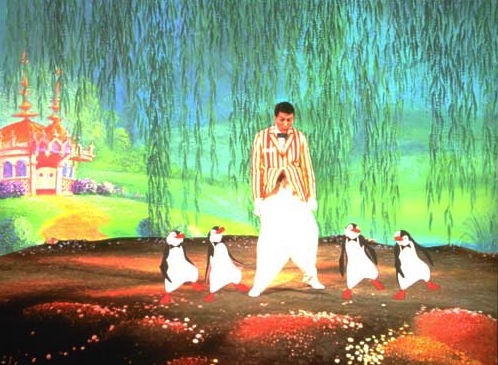 As you're likely aware, the live-action film does contain some animated sequences, and I can't wait to share more on their inclusion in the film.  During the scene where Bert dances with the penguin waiters to the tune of Jolly Holiday, the dancers attempted to replicate the sound of tap dancing with flippers.  When that didn't work, they went on to wet the floor to dance with flippers and then again on sawdust.  Still unable to achieve the correct sound, the team broke for lunch.  Menefee recounts how their lunch break ended up with a penguin tap dancing breakthrough.
I was standing in front of the mic with Bruce Hoy and I said, their food is so terrific here and Bruce pulled his shirt up and he said, [TAPS STOMACH] it's great.  And somebody went, "who made that noise near the microphone? " So, when you see the penguins, think of five dancers with their shirts up going [TAPS STOMACH].  That's how all the tap dancing was done.
Knowing that the life of a dancer is short-lived, Menefee pursued his artistic talents. "My favorite movies were Walt Disney movies and I would come home and I'd draw all the characters. I'd make [a] little theatre and I'd play everything up and that was what I did for fun." Some of his amazing work includes costume design for the Moscow Circus, Jubilee, a Cabaret show in Las Vegas, Circus of the Stars, Miss Universe, Titanic, and nearly every ice show in the world. He has won 5 Emmys and has been privileged to work all over the world.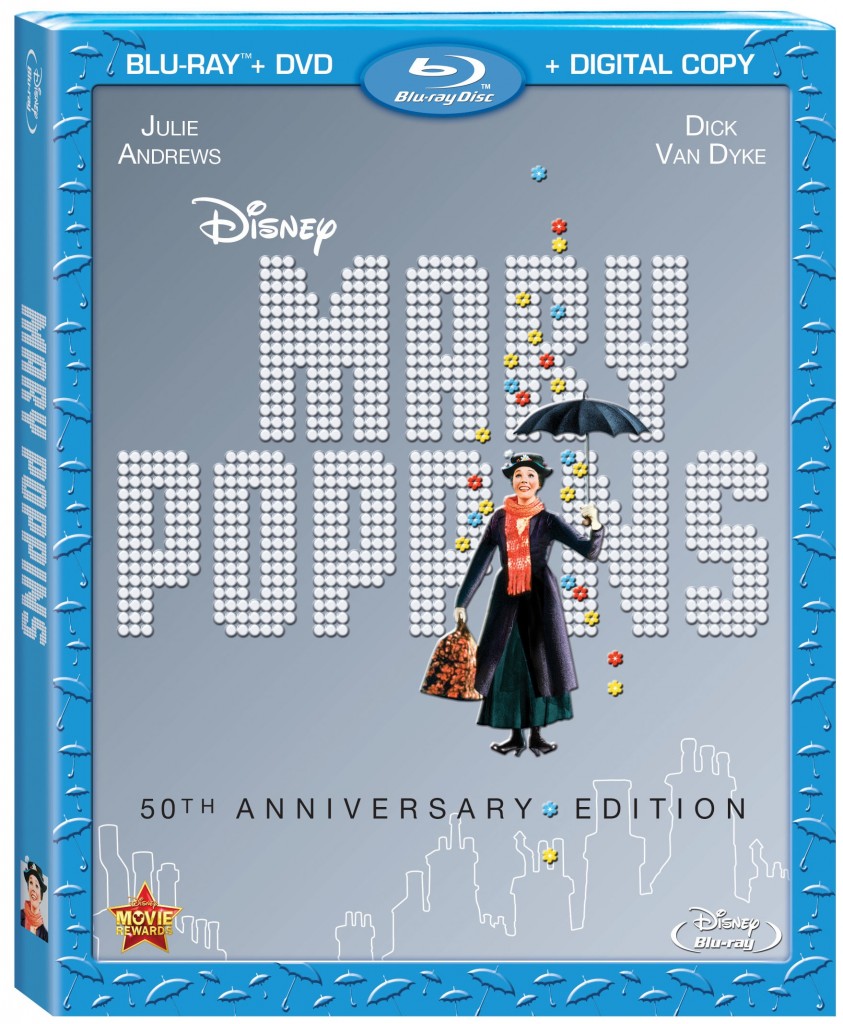 See Menefee in the beautifully restored Mary Poppins, which will be released on December 10th, 2013.
Images: Disney
Latest posts by Caryn Bailey
(see all)