Over the summer, we were immersed within the arts during Festival of Arts and Pageant of the Masters in Laguna Beach. This was my kids' first visit to the festival, and they came away with a greater understanding and appreciation for the arts. In the spirit of the annual summertime tradition, every five years, the Festival grounds is home to the Pageant of the Monsters. This frightfully fun event features tricks and treats that include art, live music, wandering zombies, and more.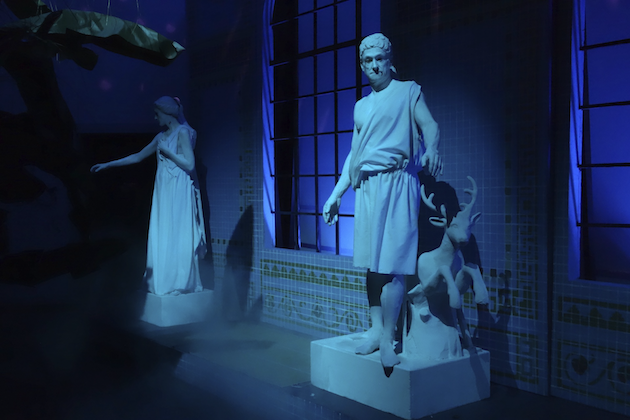 Pageant of the Monsters
Pageant of the Masters Director Diane Challis Davy revived the Pageant of the Monsters from years past. Every five years, the Pageant's backstage is transformed into a Haunted House with an artistic twist. Guests will go through the amphitheater, Pageant workshops and stage, all of which have been transformed into a series of eerie, artistically-presented vignettes.
This year marks the 5th presentation of Pageant of the Monsters, which originated in 1996. In honor of the Pageant of the Masters 85th Anniversary, the creative team resurrected this Halloween Haunted House for 4 nights in October!
Raiders of the Lost Art is this year's theme, where guests will follow the footsteps of legendary archeologist and adventurer "Cincinnati Smith" on a quest to recover treasures from exotic locales across the globe. This whimsical, haunted spoof on Steven Spielberg's action/adventure film takes you through the creepy jungle empire of the Amazon to the desert tombs of the pharaohs.
While this event is family-friendly, it is not recommended for children under the age of 5.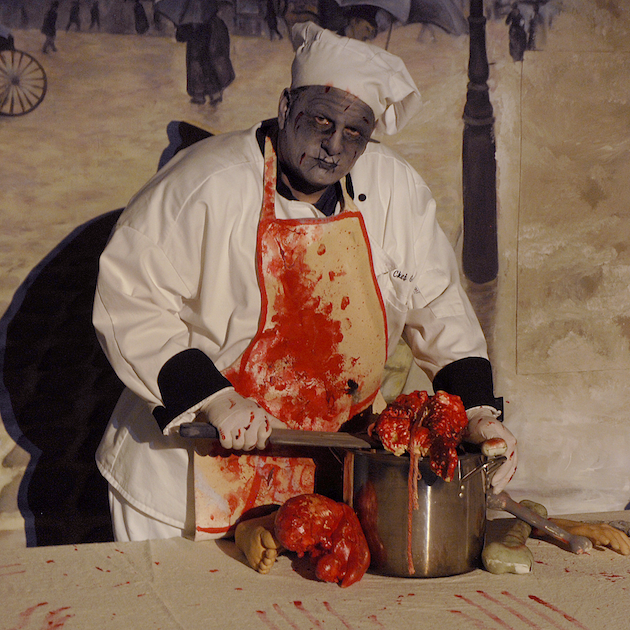 Pageant of the Monsters Activities and Events
Alien autopsy, demented chef and other spooky side shows
Up close encounters with the Reptile Zoo
Face painting and airbrush temporary tattoos
Halloween photo-ops and selfie stations
Silent horror film movie screenings
Create your own mask workshop
"Boo Bingo" and build a ghost with Laguna Art-A-Fair
Draw Halloween-themed ghouls and Jack O' Lanterns in oil pastels with Sawdust Art and Craft Festival
Tissue paper roses with Laguna Playhouse inspired by the upcoming performance Beauty and the Beast, A Christmas Rose
Tile glazing with LOCA Arts Education and Festival of Mosaics for a new permanent public mural in Laguna Beach
Music by KX 93.5, Laguna's Only FM
Food and drink available for purchase
Art displays, games, and "spook-tacular" activities the whole family can enjoy!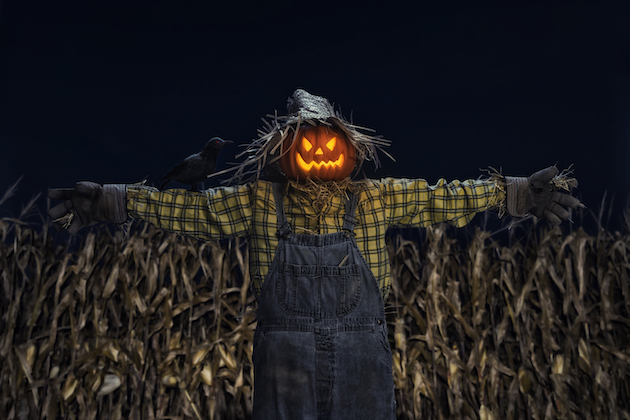 Pageant of the Monsters Scarecrow Competition
During Pageant of the Monsters, guests can enter the inaugural Scarecrow Contest. Entries will be on display during the Halloween Event.
To enter, create a unique scarecrow for a chance to win cash prizes including $500 for first place, $250 for second place, $100 for third place, and $100 for people's choice. All scarecrows must be fully assembled and brought to the Festival grounds Thursday, October 25 and can be picked up after the event on November 1st. Scarecrows will be displayed outdoors and must be able to withstand the elements with all decorations securely attached. Scarecrows must be free standing or have their own support system. Entries should be no larger than 7 feet tall and 4 feet wide. As this is a family friendly event, advertising, political or religious statements are not permitted. Visit foapom.com/monsters for information about submitting your entry.
Pageant of the Monsters Tickets and Location
Pageant of the Monsters will be held on October 26, 27, 28, and 31 from 6 pm to 9:30 pm. Ticket pricing is as follows:
Adult tickets are $15 in advance, $20 at the door
Children tickets (12 and under) are $10
Pageant of the Monsters is located at the Festival Grounds:
Festival of Arts, 650 Laguna Canyon Road, Laguna Beach, CA 92651
For additional information, visit foapom.com/monsters.