It was my go-to for lunch each shift I worked at the local hospital in Los Angeles. I had yet to diversify my palate and as a creature of habit, I ordered the Waldorf Salad at least 3 times a week. More than 15 years later, and both the menu and my choices at CPK (California Pizza Kitchen) have greatly expanded. CPK recently introduced their new seasonal menu, which features fresh fall flavors and inventive creations. Here is are the best items on the new California Pizza Kitchen Menu.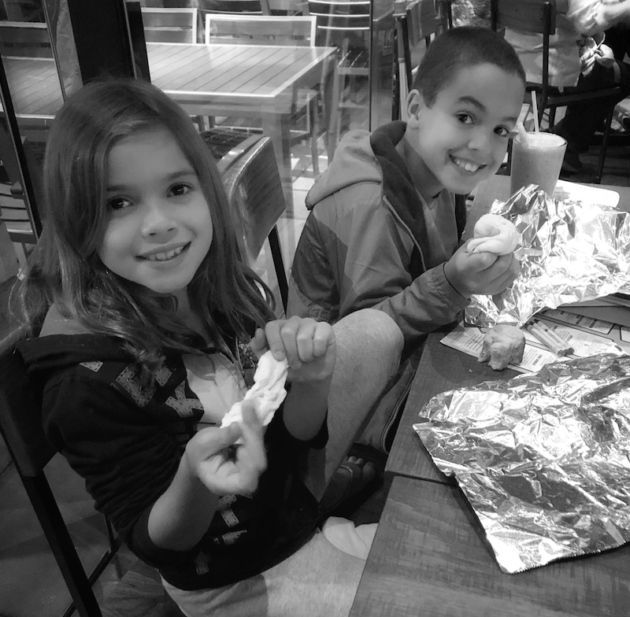 Kids can play with real "dough" while they wait for their food.
Consideration provided by CPK.
California Pizza Kitchen
With origins in LA, CPK initially launched with its innovative California-style pizzas. The brand has expanded to include California cuisine with locations across the globe. Their "Next Chapter" features reimagined menus, open kitchens, and renovations across the country.
New Seasonal California Pizza Kitchen Menu
CPK's new seasonal menu reflects the flavors of Fall and features fresh, seasonal ingredients in dishes that embrace the warmth of Fall and Winter. Here is a look at their new menu items:
Chile-Braised Short Ribs & Chipotle Mac 'n' Cheese: Tender, boneless beef short ribs are braised in Pinot Noir and smoked ancho chile,then served over spicy chipotle mac 'n' cheese with grilled shishito peppers, fresh cilantro & scallions.
Roasted Garlic Chicken with Seasonal Vegetables: Pan-roasted chicken breast in lemon-garlic sauce is served alongside hearth-roasted fingerling potatoes, cauliflower, Mediterranean herbs, and seasonal vegetables.
Pumpkin Cheesecake: This seasonal cheesecake is served on a ginger crumb praline crust with fresh whipped cream and a drizzle of praline sauce.
Blackberry Bramble: This cocktail is made with Bacardi® Limón, ginger beer, Monin® Blackberry syrup and fresh lemonade topped with blackberries.
Sparkling Sunset Sangria: A mashup of California merlot and French rosé, this sangria brings Francis Ford Coppola Merlot together with the refreshing blend of M. Chapoutier "Belleruche" Rosé, St. Germain Elderflower, agave nectar, fresh lime and sparkling water.
Blackberry Tea Thyme: A non-alcoholic blend of freshly brewed iced tea, lemonade and Monin Blackberry syrup are hand-shaken with thyme sprigs and fresh blackberries.
 New Permanent California Pizza Kitchen Menu Items
CPK recently expanded their permanent menu to include seven dishes and drinks that were previously only offered for a limited time or in a few regions. These favorites, chosen by fans, showcase CPK's creativity and fresh, unique flavors.
Piadinas: These folded pizza-style sandwiches are baked in CPK's hearth oven.

Ancho Chile Short Rib Piadina: This Piadina is made with tender short rib, crushed tomato sauce, wild arugula, Mozzarella and Parmesan cheeses.
Smashed Chicken Meatball Piadina: This Piadina features housemade chicken meatballs, crushed tomato sauce with wilted baby kale, fresh herb gremolata and Parmesan mustard aioli.

Power Bowls: Each bowl is packed with protein and super grains, then layered with fresh veggies.

Banh Mi Bowl: This bowl features quinoa, baby kale, fresh cilantro & mint and is topped with grilled chicken, watermelon radish, fresh avocado, cucumber, carrot, bean sprouts, scallions and sesame seeds. Also served with housemade chili-lime vinaigrette and serrano peppers.
Santa Fe Bowl: This bowl features cilantro farro and spinach topped with lime chicken, tomatoes, sweet corn, black beans, red cabbage, fresh avocado, poblano peppers and toasted pepitas. Also served with housemade poblano ranch.
Tomato Basil Bisque: This velvety tomato bisque includes a touch of cream and is topped with housemade garlic butter croutons.
Cha Cha Agua Fresca: This drink is a flavorful concoction of Sauza® Cucumber Chili Tequila, Cazadores® Reposado Tequila, cucumber, pineapple juice and agave sour.
Whiskey Cider Press: This drink is a rich blend of Maker's Mark® Bourbon, apple cider, lemonade, ginger ale and spiced tart cherries.
During our visit, we also had an opportunity to sample several of CPK's menu items.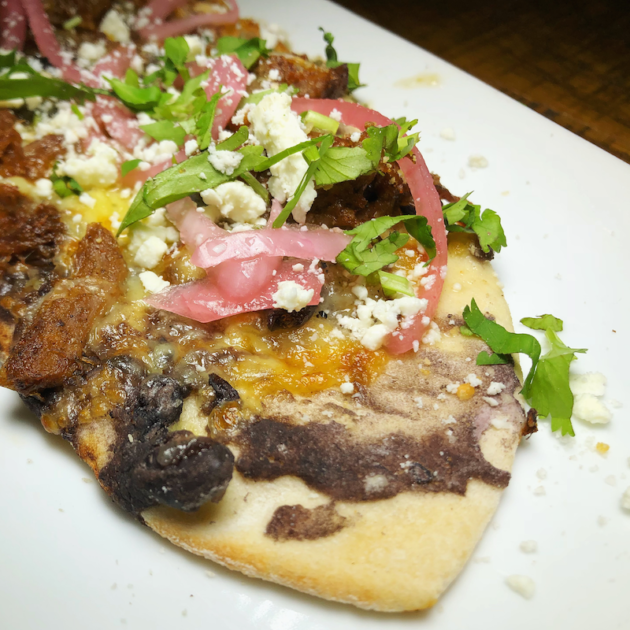 Short Rib Serrano Flatbread: Spicy black beans, queso quesadilla cheese, pickled red onion, and serrano peppers.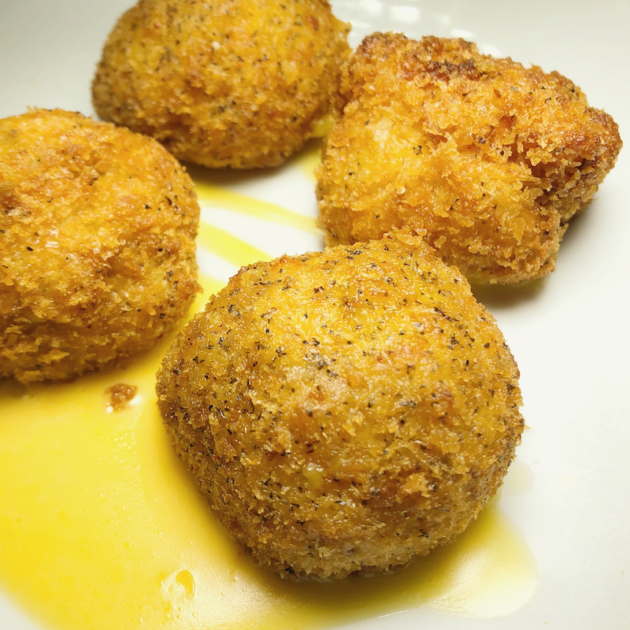 Crispy Mac 'n' Cheese: Classic mac 'n' cheese is lightly fried with panko and served on creamy cheese sauce.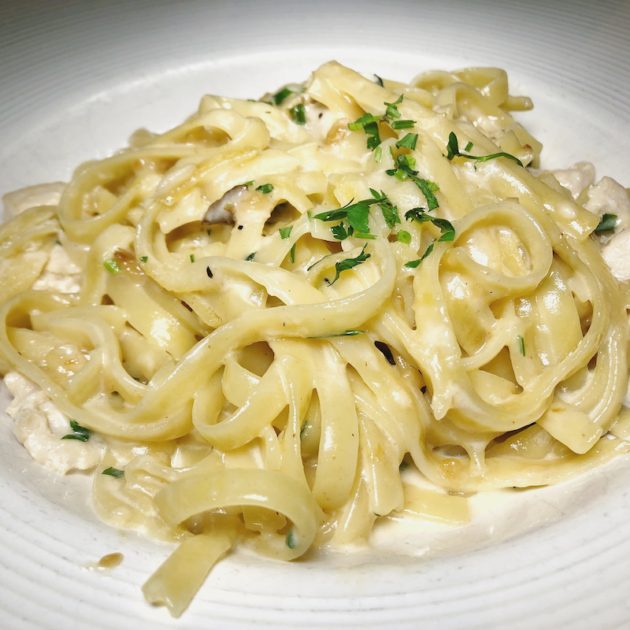 Garlic Cream Fettuccine: Garlic Parmesan cream sauce served with fresh Italian parsley.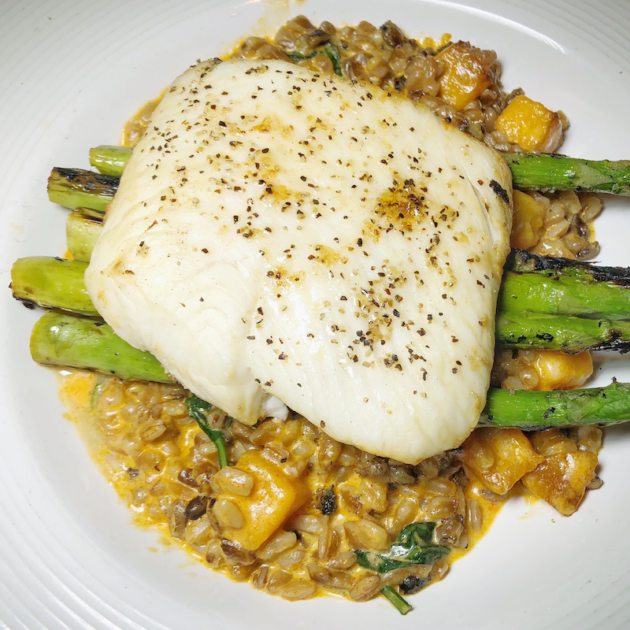 Hearth Roasted Halibut: Wild-caught North Pacific halibut is roasted on a cedar plank with grilled asparagus, creamy farro and butter squash & baby kale.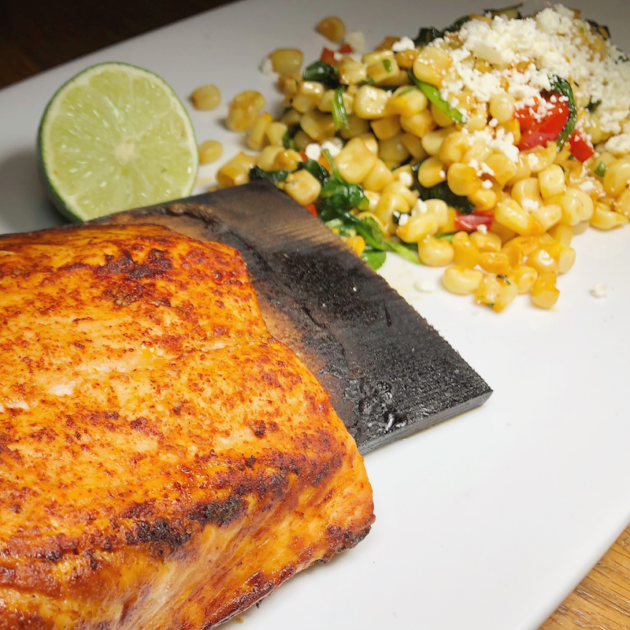 Cedar-Plank Salmon: North Atlantic salmon is roasted on a cedar plank in a hearth oven with smoked paprika and lime. Served with white corn & spinach succotash and topped with Feta.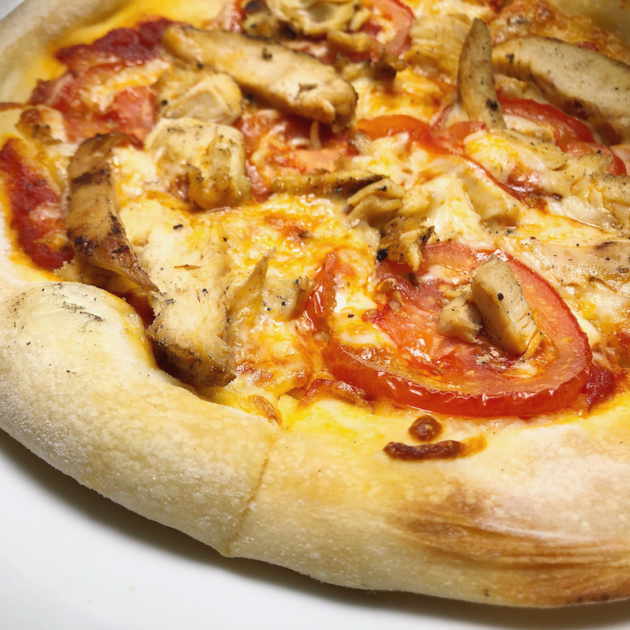 CPK Kids: Kids can make their own pizzas with a variety of toppings.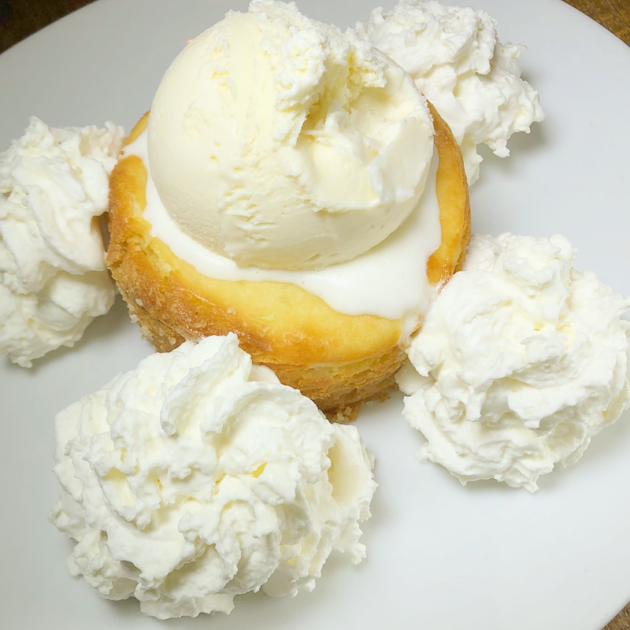 Butter Cake: This cake is phenomenal and is served warm with housemade whipped cream.
For additional information about the new California Pizza Kitchen Menu, visit CPK.com/Menu. And be sure to sign up for CPK's Pizza Dough Rewards app to earn rewards every time you dine.