2022 has been an exciting year for SeaWorld San Diego. Earlier this year, SeaWorld debuted California's tallest, fastest, and longest dive coaster, Emperor. Brand new experiences and newly renovated exhibits offer families new ways to engage with and learn about sea life. The family theme park also expanded its food and beverage options with the opening of 5 new venues. See what's new this year at SeaWorld San Diego, plus get a sneak peek at what the park has in store for the rest of the year.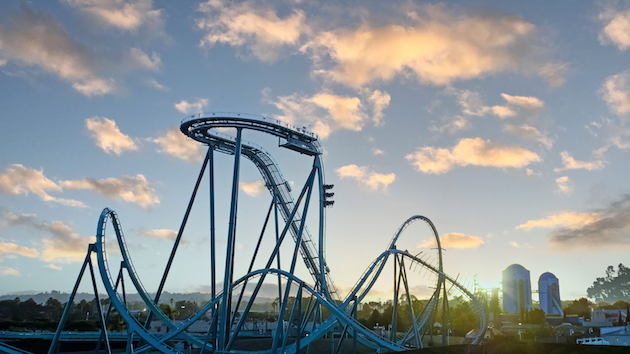 SeaWorld San Diego
Our family has been visiting SeaWorld San Diego since my kids were little, continuing my own tradition of visiting the park during my childhood. The park is unique because it is a marine mammal and animal theme park, oceanarium, and outside aquarium located inside Mission Bay Park in San Diego, California. Next to the park is the Hubbs-SeaWorld Research Insitute which conducts research on marine biology and provides education to the public. One of our favorite experiences was a behind-the-scenes at SeaWorld tour where we saw first-hand how the animals are cared for at the park. Over the past 55 years, SeaWorld San Diego's rescue team has rescued and returned more than 40,000 ill, injured, or stranded animals along our local coastline.
SeaWorld San Diego features rides, shows, animal exhibits, and presentations across 100 acres. As the park continues to expand, families can also enjoy a variety of seasonal events throughout the year, many of which are included with admission. And with rescue an important part of SeaWorld's mission, I appreciate that a portion of every admission goes to their rescue and conservation efforts.
What's New at SeaWorld San Diego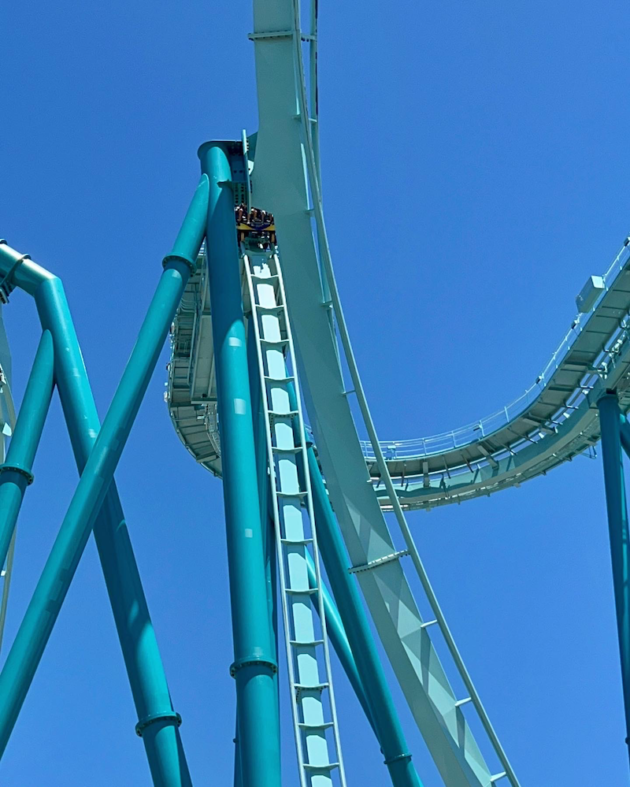 Emperor
The tallest, fastest, longest, floorless dive coaster in California can only be experienced at SeaWorld San Diego. Emperor, named after the world's largest penguin debuted this year and was designed to mimic the species' incredible underwater diving ability.
Emperor climbs to a height of 153 feet while riders' feet dangle in the air. They are then suspended at a 45-degree angle at the top of the ride before plunging down a 143-foot vertical drop. Riders will accelerate to more than 60 miles per hour while experiencing inversions, a barrel roll, an Immelmann loop, a hammerhead turn, and a flat spin along 2500 feet of track.
Upgraded Sea Turtle Habitat
I have always been in awe of the immense sea turtles that inhabit our oceans. SeaWorld San Diego just re-opened Turtle Reef, an environmental habitat that houses sea turtles. Upgrades to the exhibit include the addition of new skylights to allow natural sunlight to filter in over the animals and a new large main viewing window. Additional species of tropical fish have also been added to the habitat. The result is an enhanced guest experience, allowing families the opportunity to get an up-close look at the threatened green and loggerhead sea turtles that call SeaWorld their home. Families can also see the aquarists feed the fish and turtles while learning more about these sea animals.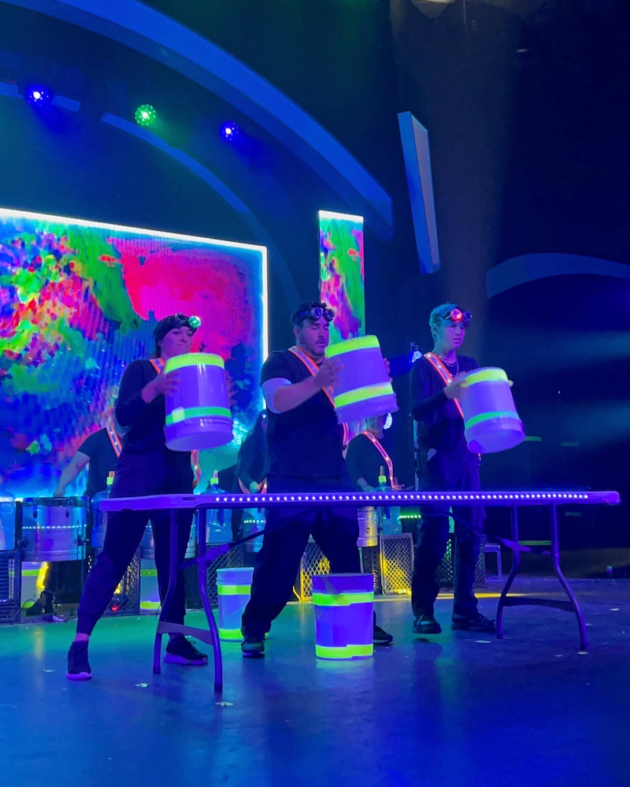 ElectroBlast Bioluminescent Music Experience
Turn up the beats with this high-energy percussion show! ElectroBlast, a bioluminescent music experience, and percussion show create a sensory electronic rhythmic dance atmosphere that will captivate the whole family. You might find yourself on your feet, dancing to their hip-notic sounds. The show performs at the Mission Bay Theater and showtimes are available on the SeaWorld app.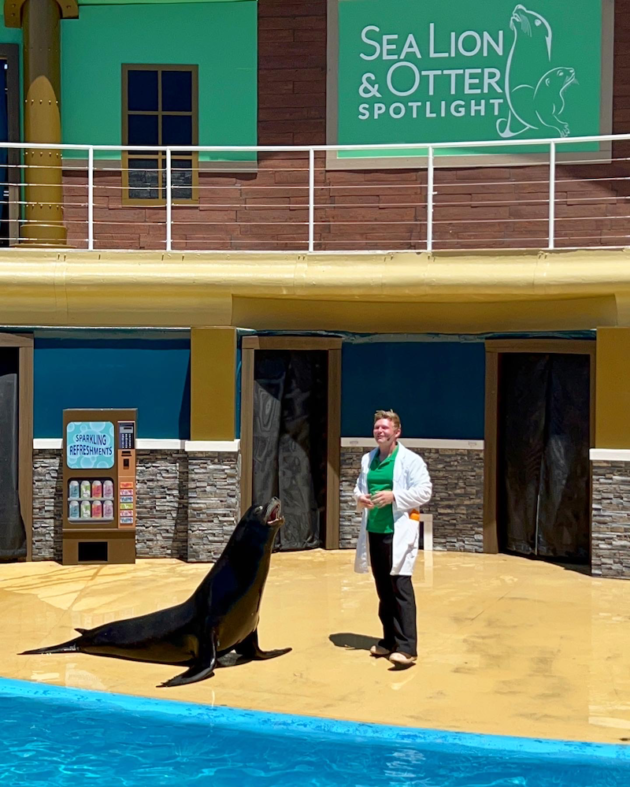 Sea Lion & Otter Spotlight
SeaWorld San Diego distinguishes itself from other theme parks in its passion for educating the public about marine life, endangered animals, and conservation. Their Sea Lions Live Show and Clyde & Seamore's Christmas Special were our family's favorite shows at the park because they uniquely fused humor, education, and the sea lions' natural behaviors.
Sea Lion & Otter Spotlight is SeaWorld's new show, which takes families through the lives of California sea lions and Asian small-clawed otters. The show is very informative and families learn about the threats their species face and how everyone can do their part to protect them. Families will also see both sea lions and otters in action in a show that is heartwarming, entertaining, and humorous.
New Dining Experiences
Earlier this year, we saw several new dining concepts in progress at the park. I had heard that SeaWorld San Diego was opening an ice cream shop and was replacing Mama Stella's with a brand new restaurant. In the past several months, SeaWorld San Diego has opened six new food and drink venues, including Hibisco Modern Mexican Restaurant, Dreyer's Ice Cream Parlor, Manta Pizza, Discoveries Fresh Market, Underwater Cantina, and High Tide Brews.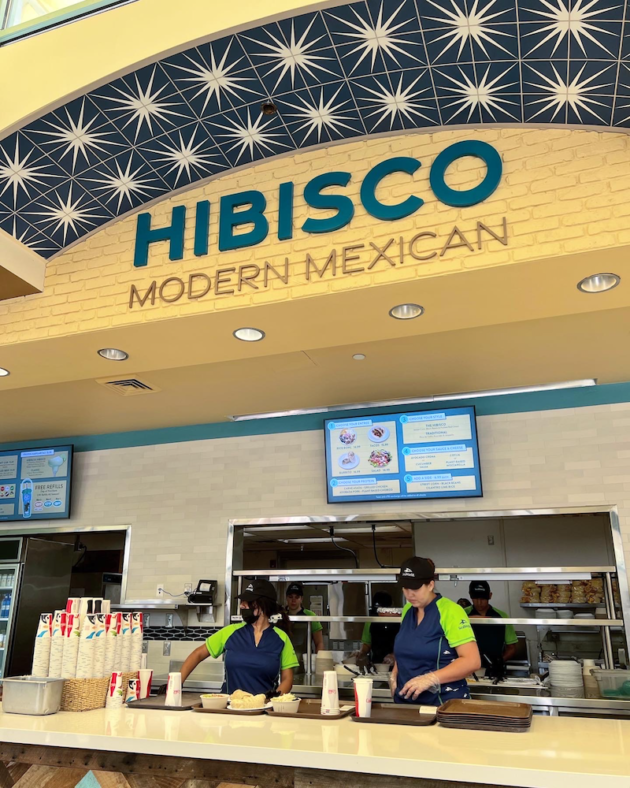 I have to admit that we were bummed to hear Mama Stella's was closing since this was our favorite place to eat at SeaWorld. However, I'm happy to share that families can still get their pizza fix at Manta Pizza and a new modern Mexican restaurant has replaced Mama Stella's. The restaurant serves up customizable bowls, tacos, burritos, and salads using fresh ingredients. We really enjoyed our meal at Hibisco Modern Restaurant and are particularly excited about having another option during our visits to the park.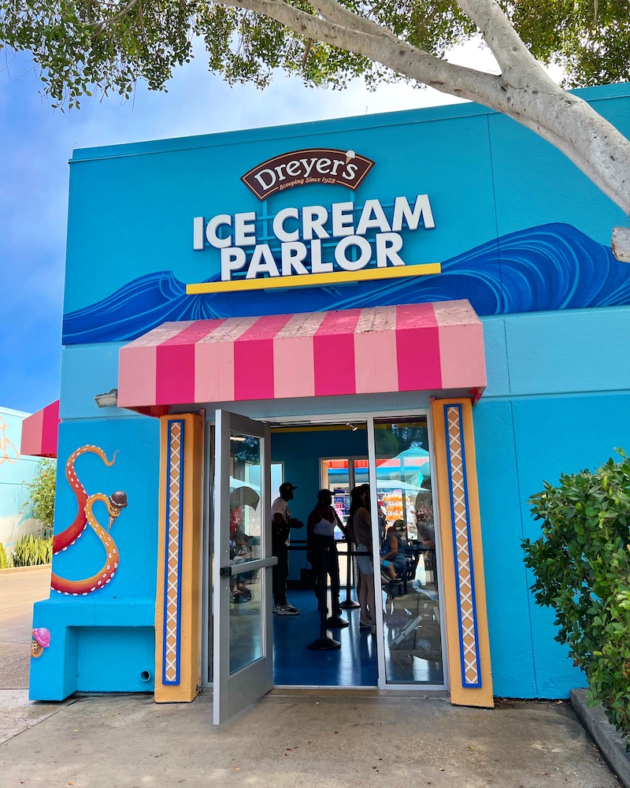 On hot Southern California days, the best way to cool off is with Dreyer's ice cream! The new Dreyer's Ice Cream Parlor serves up hand-dipped ice cream cones and enormous brownie sundaes.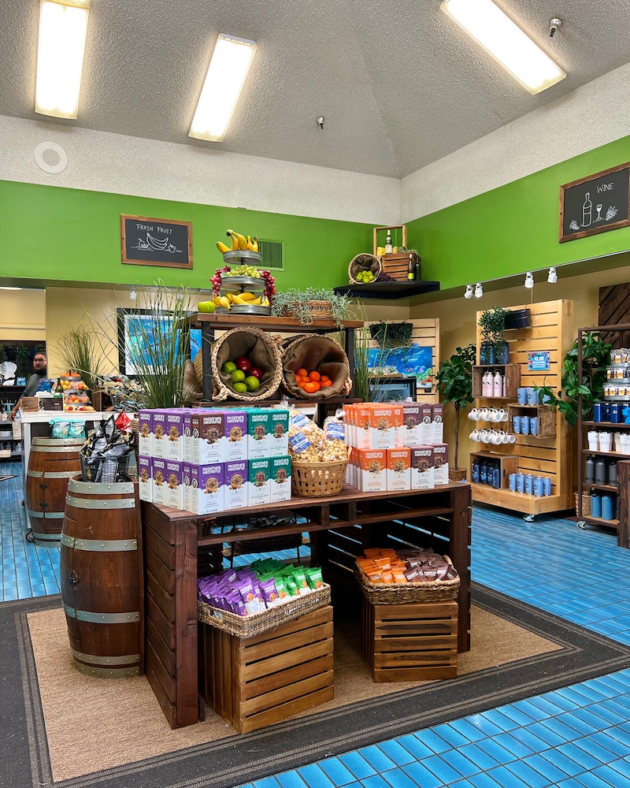 Discoveries Fresh Market is the snack destination we didn't know we needed. The shop sells fresh, healthy snacks and grab & go options. This is definitely your upscale snack destination but the store offers a wide variety of options to fuel your day at the park.
For guests over 21, Underwater Cantina provides a relaxing outdoor space to sip and savor their collection of mixologist-curated cocktails, frozen specialties, and an expansive selection of tequilas & mezcal. Additionally, the new High Tide Brews, located next to Explorer's Café & Bar, offers a variety of craft brews to enjoy and a scenic garden view with live music.
New Shopping Experiences
Families can now create their own unique furry friends at the new Build-A-Bear Workshop at SeaWorld San Diego. Additionally, the shop carries exclusive SeaWorld accessories.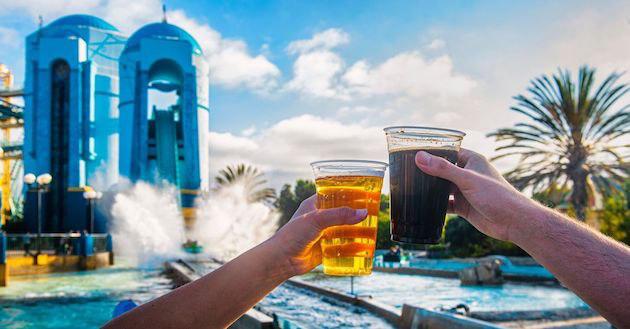 Craft Beer Festival
Weekends at SeaWorld San Diego will invite craft beer lovers to explore more than 100 domestic and local California craft brews. Additionally, the culinary team at the park has created specialty food items to pair with your preferred brew. If you plan to sample several brews, consider a Craft Beer Festival Sampler. Choose from 8 or 12 food or beverage options at any of the Craft Beer Festival locations during the festival. Are you a SeaWorld Pass Member? You will receive 3 free festival menu items when you purchase a 15-item sampler for the price of the 12-item sampler. The Craft Beer Festival takes place at SeaWorld San Diego on Fridays-Sundays August 19 – September 11, 2022 (plus Labor Day).
The Craft Beer Festival takes place at SeaWorld San Diego on Fridays-Sundays August 19 – September 11, 2022 (plus Labor Day).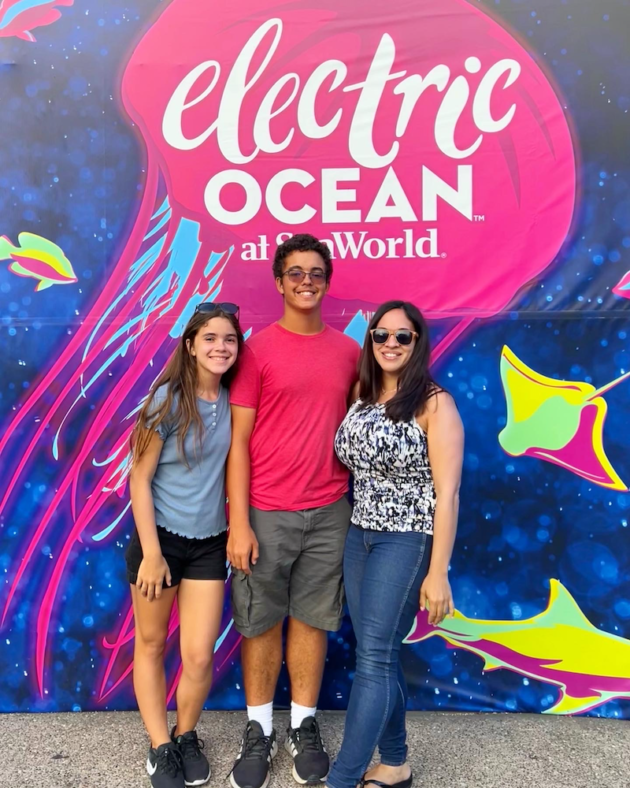 Enjoy SeaWorld San Diego All Year Long
The best way to experience all of the seasonal events at SeaWorld San Diego is to purchase an annual pass. SeaWorld offers 3 types of passes including Silver, Gold, and Platinum which vary in price and benefits. Every San Diego annual pass includes unlimited visits to SeaWorld San Diego, seasonal events, exclusive Pass Member rewards, special monthly discounts, offers, and rewards throughout the year. For more information, visit SeaWorld.com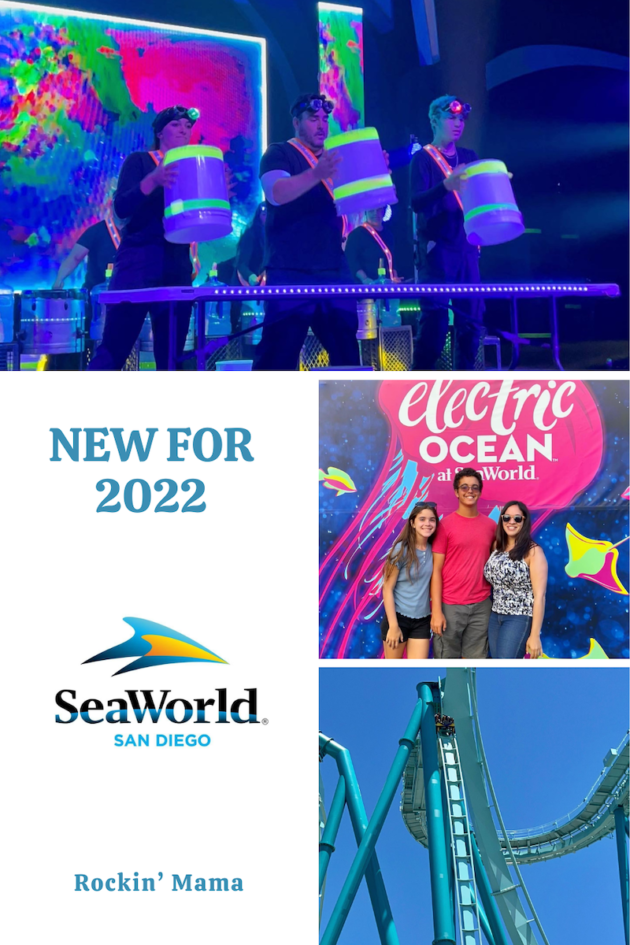 Latest posts by Caryn Bailey
(see all)