It used to be routine that on any given weekend, a group of us would head to our local theater to see the latest cinematic release. But nothing is normal or routine this year, and in the midst of a global pandemic, I find that our family is looking for ways to spend time together at home. Earlier this year, we missed a screening of STXFilms' My Spy in LA, so we've been patiently awaiting its digital release on Amazon Prime Video. Thanks to Postmates, Amazon Prime, and Hilltop Coffee + Kitchen, we enjoyed an incredible movie night complete with an ice cream sundae bar.
Sponsored.
My Spy Review
My kids are at an age where the spectrum of media they watch is broad and expansive. My Spy was the perfect blend of humor, heart, and action/espionage, although I'll warn parents with younger children that its PG-13 rating is earned due to violence and language.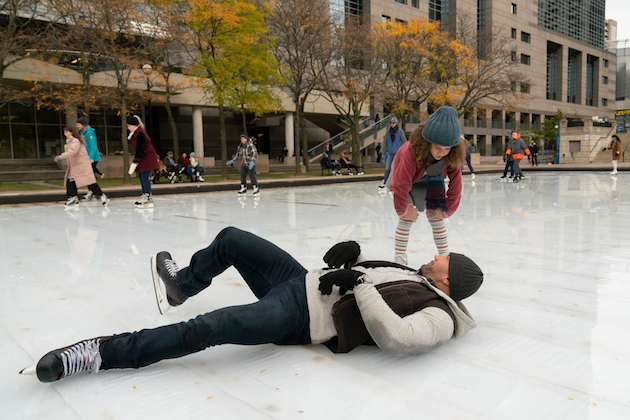 My Spy stars David Bautista, Chloe Coleman, Kristen Schaal, Parisa Fitz-Henley, and Ken Jeong in an action film with a poignant, unlikely connection between a young girl and a CIA operative.
The film opens spectacularly as CIA operative JJ (Bautista) fails his first mission, resulting in his demotion. He is reassigned to watch over the family of French illegal arms dealer Victor Marquez who has obtained plans for a nuclear bomb. Kate (Fitz-Henley) and her daughter Sophie have just moved back from France after the death of husband/father David Marquez. Victor, David's brother, is responsible for his death and is intent on selling the plans for the nuclear weapon to a terrorist. JJ's boss David Kim (Jeong) suspects those plans may be with Kate and her daughter.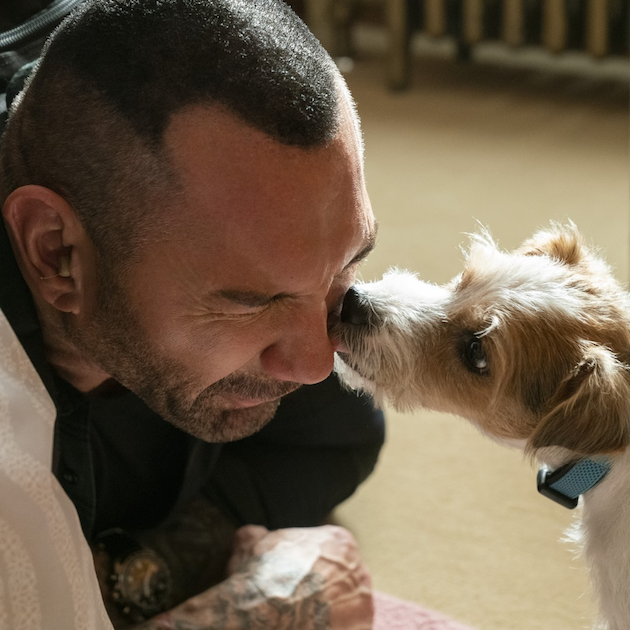 JJ and his partner Bobbi (Schaal) move into the building in Chicago where Kate and Sophie live, to place them under surveillance. When Sophie finds one of the cameras hidden throughout their home, she confronts and convinces JJ to spend time with her, while teaching her the espionage ropes. Initially reluctant, Sophie's charm and wit result in a bond between the two of them, while Sophie plays matchmaker between her mom and JJ.
My Spy is targeted towards teens due to its mature content. Children may find some of the action scenes scary and some of the stronger language is not appropriate for a younger audience. Expect shoot-outs, stabbings, explosions, and death, and discuss before watching the film with your teen.
My kids are 10 and 13 and neither were fearful of any of the scenes during the film. Both liked the film for different reasons, and we all agreed that the relationship between JJ and Sophie was what grounded the film.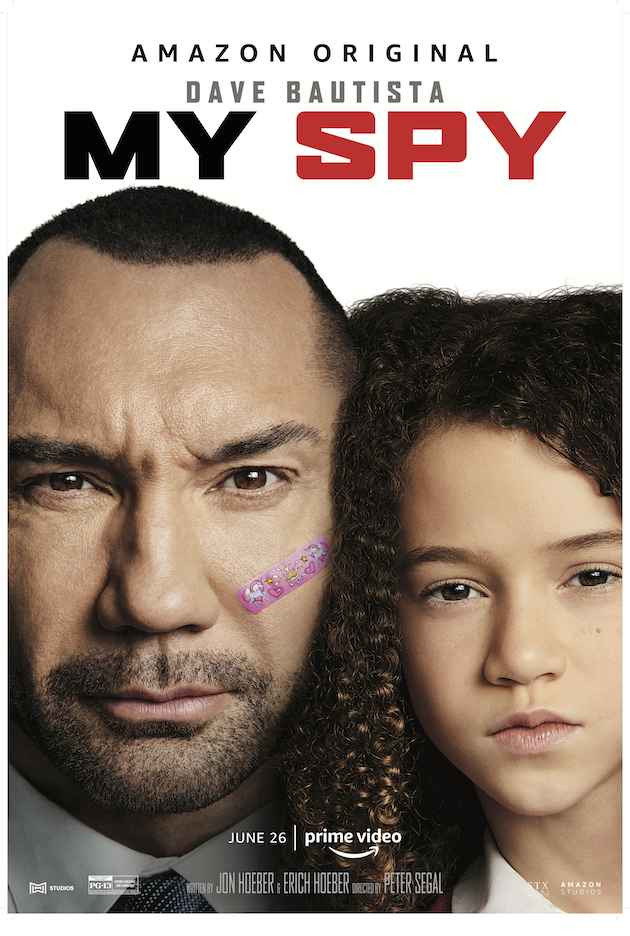 My Spy is now available on Amazon Prime Video.