For the first time in months, we had a weekend so warm, it felt like summer! My children love the outdoors, and now that we're in the midst of a warming trend, our family will be spending more time together enjoying the warm sun, fresh flowers, and shady trees.  The current state of our backyard resembles more of a playground than anything since it houses a climber, play house, small trampoline, and a few ride-on toys.  I've always dreamed of adding a few grown-up touches for small get-t0gethers with family and friends, so I decided to check out the Outdoor Living section at my local Walmart for inspiration!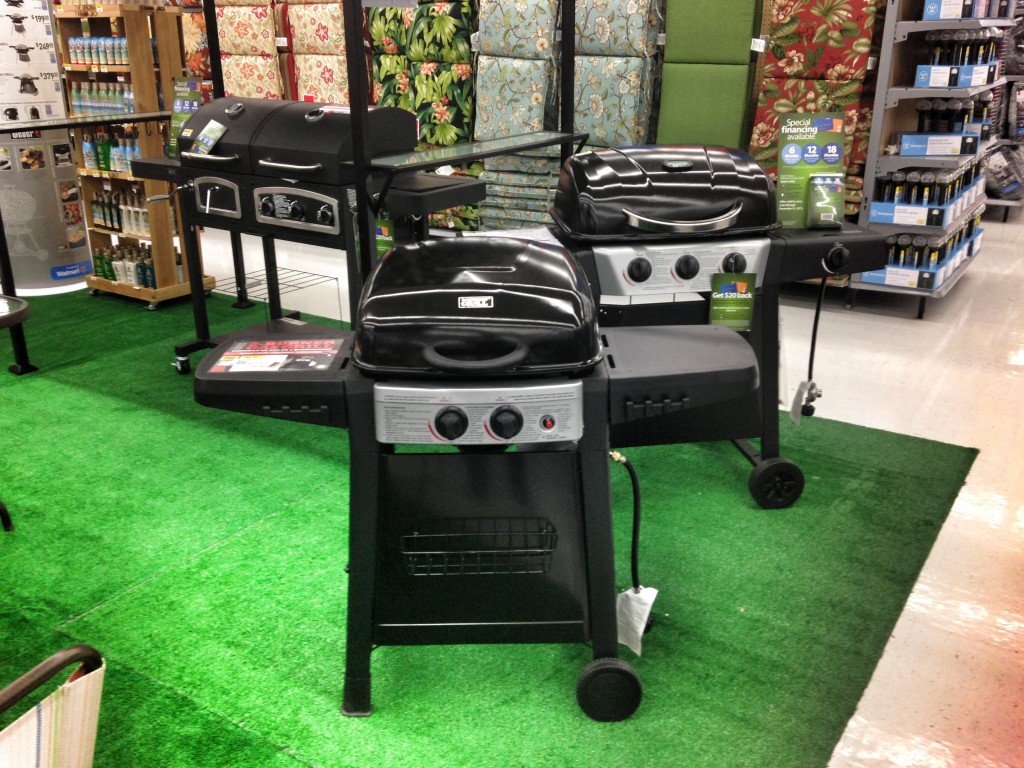 My husband and I enjoy grilling, and very often, the heat becomes so intense mid-summer that we have no desire to turn on our oven to cook.  Walmart has a great selection of affordable, quality grills in electric, gas, and charcoal. This tends to be an expensive item, and while Walmart does offer some high-end grills from brands like Weber, I also found several gas grills for under $200.
Our backyard isn't huge, but the patio would allow for a small furniture set and we'd love to host small outdoor get-togethers where we could actually eat outside!  In our store, we found several dining, bistro, and conversation sets to suit practically any outdoor space…big or small.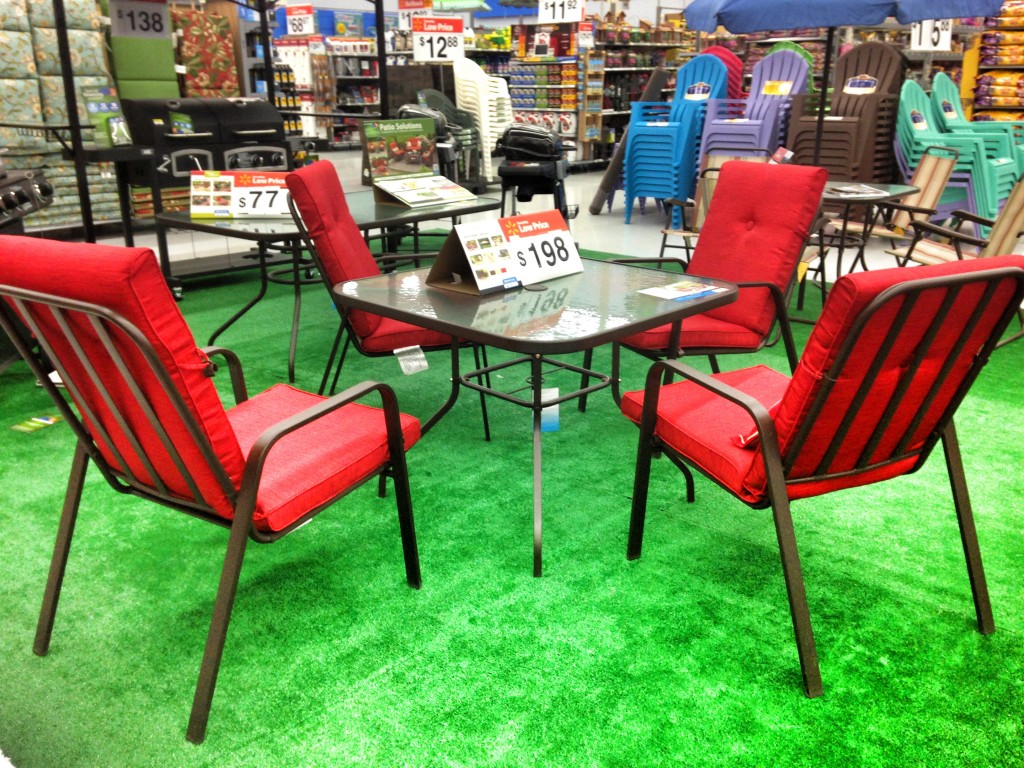 I really liked this particular set because it's modern, vibrant, and compact enough to fit in our backyard.  And at under $200, it's a great price!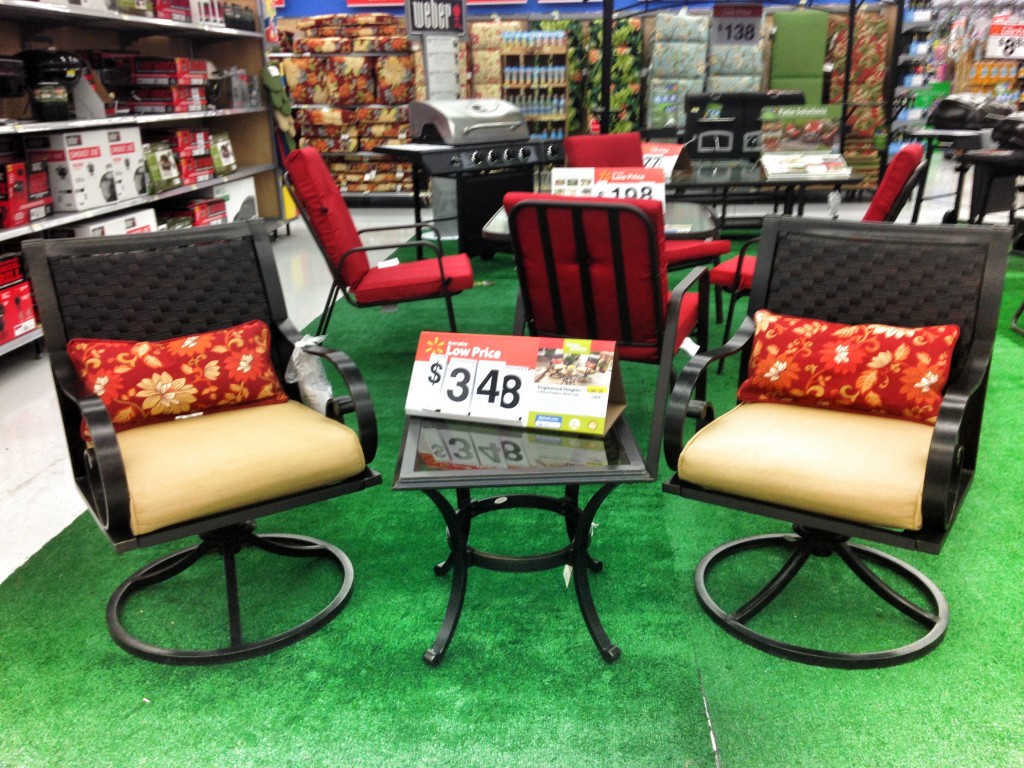 For those with limited outdoor space, a conversation set is an attractive and practical option that will allow for quality time outdoors.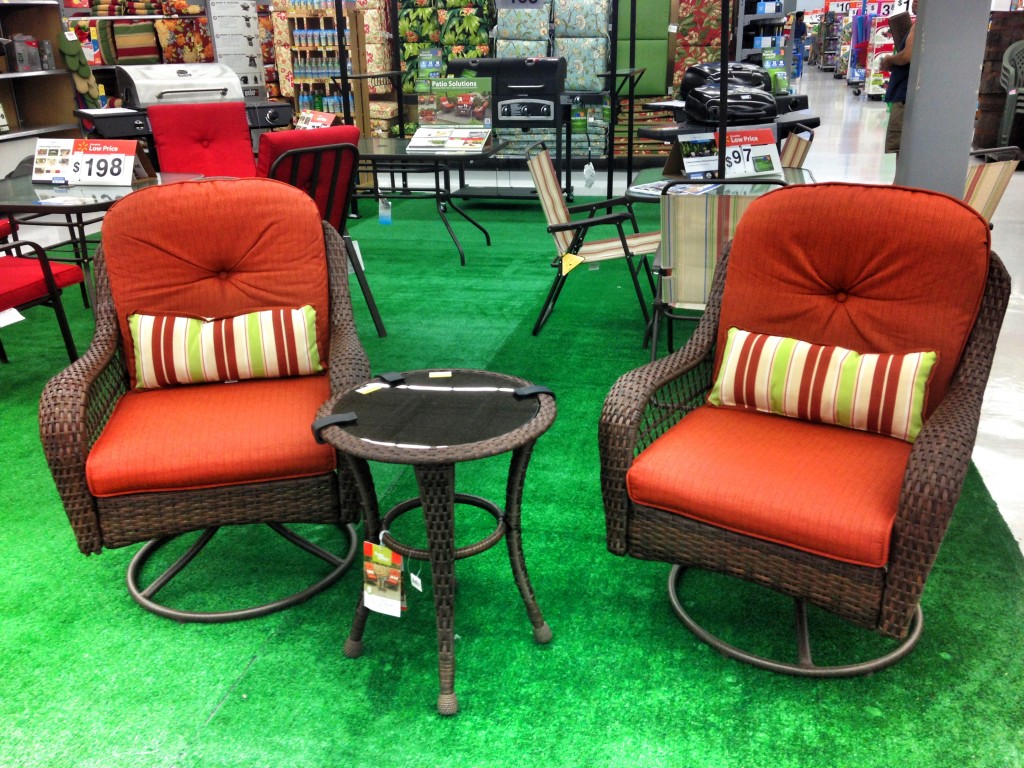 Walmart's partnership with Better Homes and Gardens is most beautifully depicted in their outdoor furniture. This bistro set is the perfect blend between a small dining set and a conversation set and it is on sale right now!
While my local store only had a few items on display, Walmart's online website offers a vast selection of patio furniture, outdoor decor, grills, fire pits, outdoor heaters and much more. Since I tend to be a visual person, I recommend visiting your local store's outdoor living section in person to see what's on display this Spring!

Latest posts by Caryn Bailey
(see all)