This is a sponsored post for SheSpeaks on behalf of Newell Brands, but my opinions are my own.
I've found that if there is an excuse for my kids to delay or avoid doing their homework, they will. Last week, it was "I can't find a pencil." This was quickly followed by "I can't find a sharpener." The pencil, by the way, is mechanical. Organization and the right tools are homework staples in our home. In fact, I specifically sought out the best back to school supplies to ensure that my kids are well-equipped to tackle homework, projects and other school-related assignments.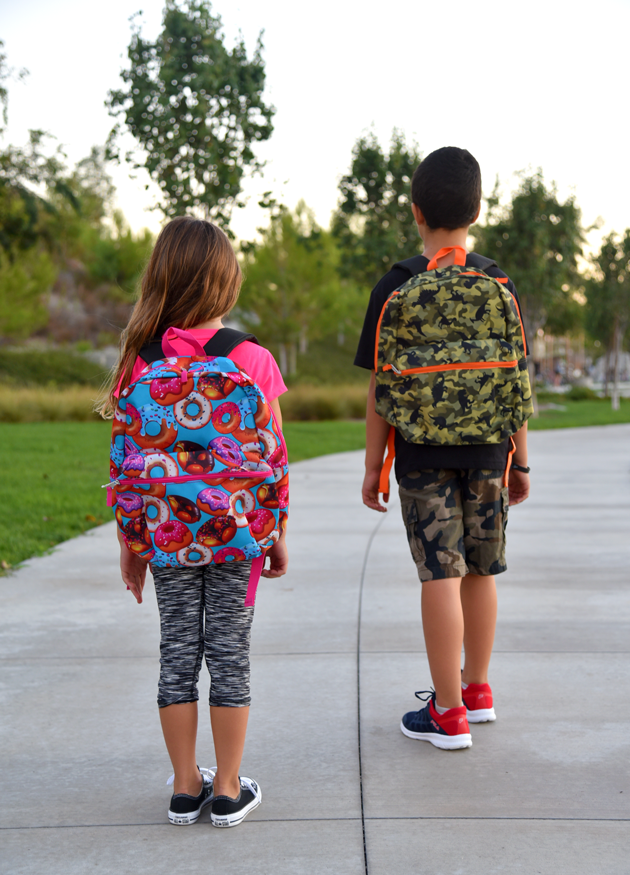 My kids are still at that age where going back to school is exciting. But the reality of homework quickly sets in, and sometimes kids need a bit of inspiration to fuel their creativity and show them that learning really can be fun. I have two very different children. One is artistic and nurturing…the other analytical and reflective. What this means is that while my son is busy tackling science projects, my daughter is drawing quietly.

Must-Have Back-to-School Supplies and Tips
To help prepare my kids for the new school year, we have a desk set up with their Must-Have School Supplies. A white board helps my kids stay focused on the most important tasks while a tumbler allows them to move around with their pens and pencils if they begin to get antsy at their desk. Having everything my kids need, minimizes distractions and interruptions during homework time, resulting in less homework battles and more productivity.

Use a White Board For Important Tasks and Deadlines
The last thing I want to hear when I pick up my kids from school is that they have a major project due…tomorrow. Particularly when said project requires a trip to our local craft store and we have yet to eat dinner. Pick up a small white board and keep EXPO Dry Erase Markers with Ink Indicator on-hand to write down due dates and to-do lists. The clear ink barrel makes it easy to keep an eye on ink supply. There is no greater satisfaction than checking off items on that list (or even better, erasing them!).

Use a Jar to Store Pens, Pencils, Markers, and Crayons
My kids will typically start their homework at their desk. But restlessness inevitably sets in and my kids begin to move around. Having a jar with essentials like Paper Mate InkJoy Gel Pens makes it easy for kids to move around with their essential school supplies. By the way, these gel pens are awesome! They are available in 14 vibrant colors and dry 3 times faster to minimize smearing.

Create a Craft Supply Center
I currently 4 packs of construction paper because as a mom to a school-aged child newbie, I failed to organize my kids' craft supplies. Every time they needed supplies for a school project, I would head to our local craft store in a frenzy to purchase what they needed (this compelled the introduction of the white board). In the rush to get said project finished, I would double up on craft supplies we already had stashed away. These days, we have a dedicated craft supply center, and each compartment is labeled so that we all know whether or not to buy yellow paint, popsicle sticks or glue. Speaking of glue, we're recently added Elmer's Disappearing Purple Liquid Glue to our craft supply center. Ideal for new glue users, it comes out purple but dries clear. For older kids working on school projects, Elmer's Re-Stick Glue Stick is the answer to all of those "oopsies" and "second guesses." Kids can easily adjust where they are sticking items for presentations and projects for up to 5 minutes before a permanent bond forms.

As I mentioned earlier, my daughter is artistic and prefers painting and coloring over technology. I also added Sharpie Art Pens, Mr. Sketch Scented Twistable Crayons, and Mr. Sketch Scented Colored Pencils to our art supply center to inspire some creative fun. My kids particularly love the smell of Mr. Sketch's Scented Crayons and Pencils and I appreciate that the brand's twist design eliminates the need for sharpening and subsequent pencil shavings around the base of my trash can.



Keep Lunch Essentials In One Location
I wanted to throw a small party when my kids reached the age where they could make their own lunch. Not only has this made mornings less hectic, it frees me up to focus on ensuring the necessities are accomplished. Since my daughter cannot reach our cupboards, I decided to re-arrange where I store their lunch essentials. We have a dedicated shelf in our kitchen for lunch boxes, thermoses, water bottles, and reusable containers. We recently added Rubbermaid's BRILLIANCE food storage containers and Contigo's AUTOSEAL Water Bottles and Mugs to our lunch essentials. Rubbermaid's food storage containers are 100% leak-proof and ideal for snacks and other prepared meals. Contigo's AUTOSEAL Chug Water Bottle makes it easy for my kids to stay hydrated throughout their school day. This bottle includes a sturdy carry handle and only requires one-handed use.

Win It!  One of you will win a #BestOfBackToSchool Prize Pack. This prize pack will include the following:
Elmer's Disappearing Purple Liquid Glue
Elmer's Re-Stick Glue Stick
Contigo AUTOSEAL West Loop Travel Mug
Contigo AUTOSEAL Chug Water Bottle
Brilliance Lunch
EXPO Dry Erase Markers with Ink Indicator
Sharpie Clear View Highlighters
Sharpie Art Pens
Mr. Sketch Scented Twistable Crayons
Mr. Sketch Scented Colored Pencils
Paper Mate InkJoy Gel Pens
To enter, simply complete the Rafflecopter form and leave a comment with the product you are most excited about using this school year. Comments will close on September 19th, 2017 at 11:59 PM PST.
US Residents only. Duplicates and comments not including the above information will be disqualified. Comments are moderated. If you don't see your comment in a reasonable amount of time, send me an email. Bloggers and non-bloggers may enter. If you don't want to leave your email address, please be sure to check back for my announcement on the winner. Please note that winners must respond within 48 hours of being announced/contacted or another winner will be drawn.