As the unofficial baker in our family, I've always brought my sweet tooth to our annual Thanksgiving dinner. Each year I try to make something different and past dessert inspirations have featured everything from the traditional pumpkin and apple to more creative dishes like a dark chocolate pumpkin mousse. Very often, I'll re-visit a family favorite…cheesecake. I've created light, fruit-centric cheesecakes and more decadent mousse-inspired varieties, but for this year's Thanksgiving Dessert, I gleaned inspiration from Knott's Berry Farm's Berry Market.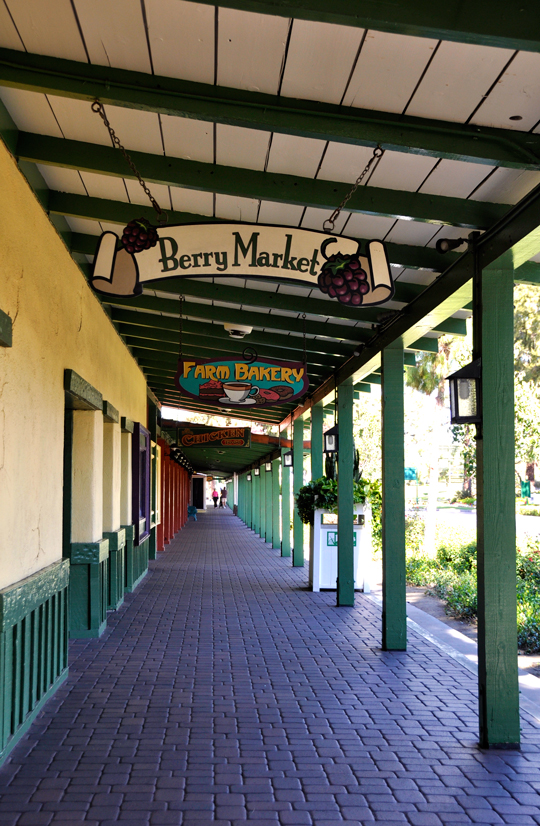 Located at Knott's California Marketplace just outside of Knott's Berry Farm, Berry Market is your destination for signature jams, jellies, flavored coffees, gourmet foods and gifts. What sets this store apart is the expansive selection of Berry Market jams, preserves, and syrups featuring Cordelia Knott's Original Recipe. Each product is cooked in small batches using fresh, all-natural ingredients like fruit, cane sugar, water, lemon juice and pectin.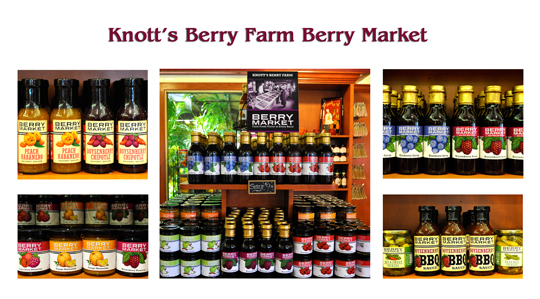 Along with selecting Boysenberry Preserves and Boysenberry Jam for my mini cheesecakes, I also picked up Boysenberry Shortbread Cookies to make an easy crust. This Boysenberry Sour Cream Cheesecake Recipe is simple and uses just a handful of fresh ingredients including whipped cream cheese, sour cream, cane sugar, vanilla bean, salt, and eggs. A simple Boysenberry Shortbread crust and a swirl of Boysenberry Preserves elevate this cheesecake. I personally love the slight juxtaposition between the sweetness of the boysenberries and the tartness of the sour cream, however, you can also use heavy whipping cream, if desired.

Mini Boysenberry Sour Cream Cheesecakes
Ingredients
Boysenberry Shortbread Crust
1 1/2

boxes of Knott's Berry Farm Premium Boysenberry Shortbread Cookies

10 ounce

3/4

cup

unsalted butter

melted
Boysenberry Sour Cream Cheesecake
2

containers of whipped cream cheese

12 ounce

1/2

cup

+ 2 tbsp organic cane sugar

1/2

tsp

salt

1

vanilla bean

split lengthwise

1

cup

sour cream

4

eggs

1/4

cup

Berry Market Boysenberry Preserves

plus additional for topping
Instructions
For the crust
Crush cookies in the food processor. Alternatively, you can place the cookies in a bag and crush them with a rolling pin

Pour melted butter over crushed cookies and combine

Coat springform pan with cooking spray

Press crumbs firmly onto the bottom and sides of pan

Bake crust at 350° F for 10-15 minutes, or until crush has browned slightly
For the cheesecake
Using a stand mixer, combine cream cheese, sugar and salt until smooth

Add in vanilla beans and sour cream and mix until smooth

Add in eggs, mixing just until combined

Pour cream cheese mixture into cooled crusts, reserving 1/2 cup mixture

Mix 1/4 cup Boysenberry Preserves into reserved cream cheese mixture

Drizzle mixture across the top of mini cheesecakes

Use a knife to create a swirl design

Bake at 350° for 30-40 minutes, or until edges are set but center is slightly wobbly

Cool completely, then refrigerate for at least 2 hours to set cheesecake

To serve, top cheesecakes with Boysenberry Preserves, fresh whipped cream and fresh mint leaves
Pick up your favorite Shortbread Cookies at Berry Market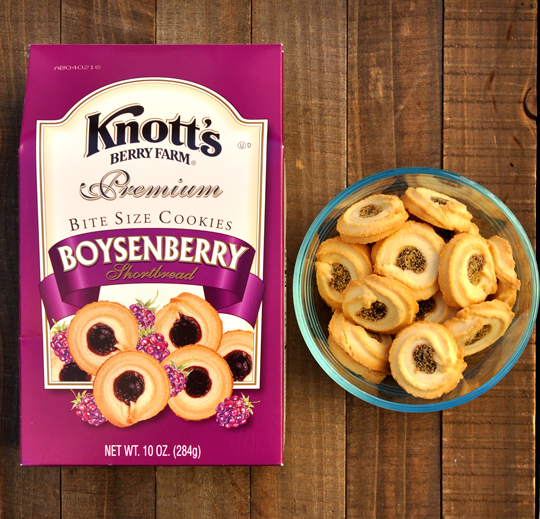 Crush the shortbread cookies using a rolling pin or a food processor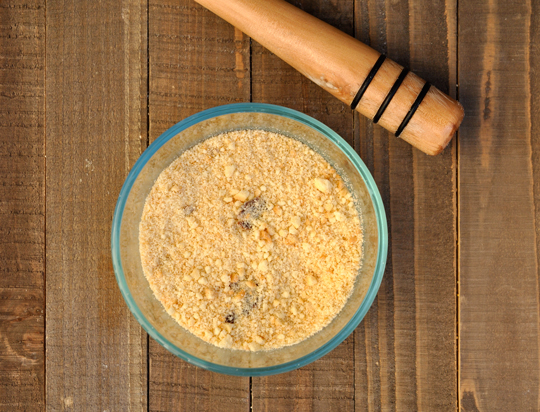 Combine shortbread cookie crumble with melted butter and press into mini springform pans. Don't forget to spray your pans so the cheesecake does not stick!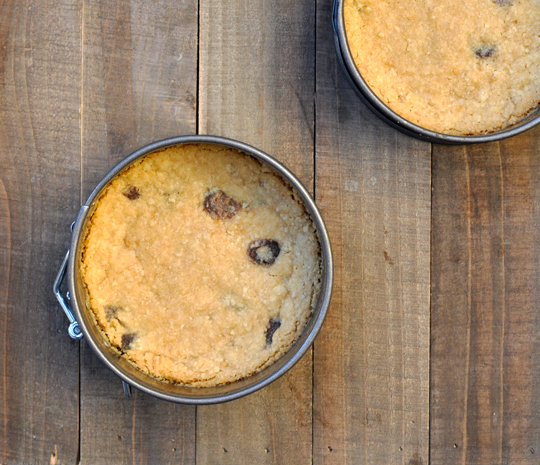 Be sure to reserve some of the cheesecake mixture to combine with your Boysenberry Preserves. Drizzle over your cheesecake before baking and use a knife to create a swirl design.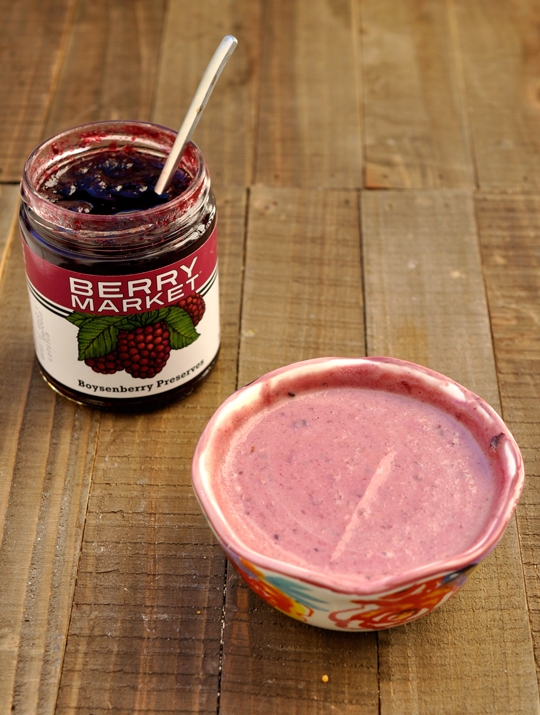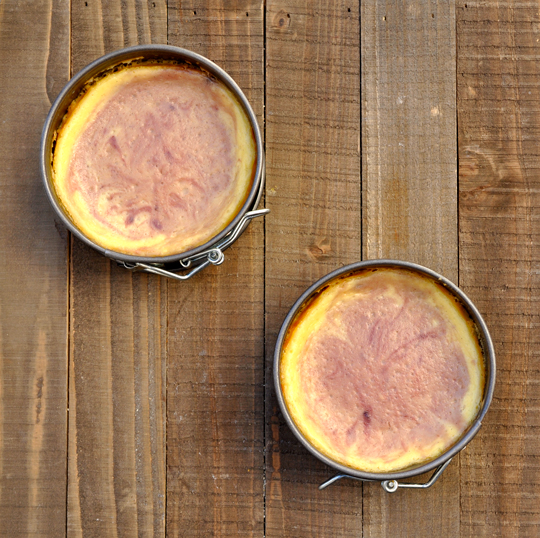 Once your cheesecake has cooled and chilled, you can top it with Boysenberry Preserves, fresh whipped cream and fresh mint leaves.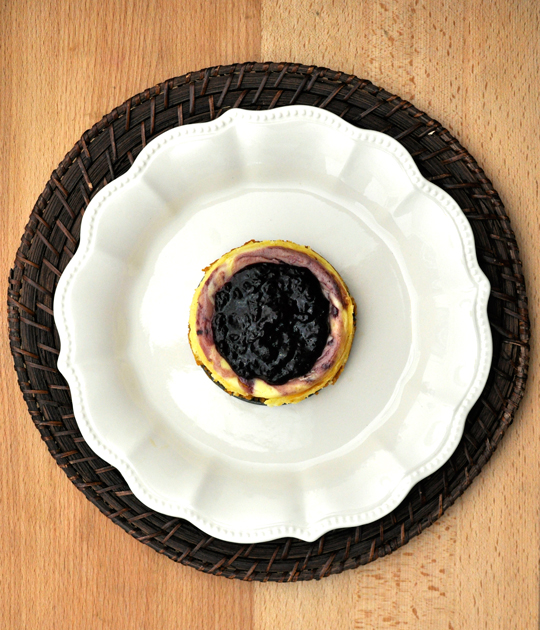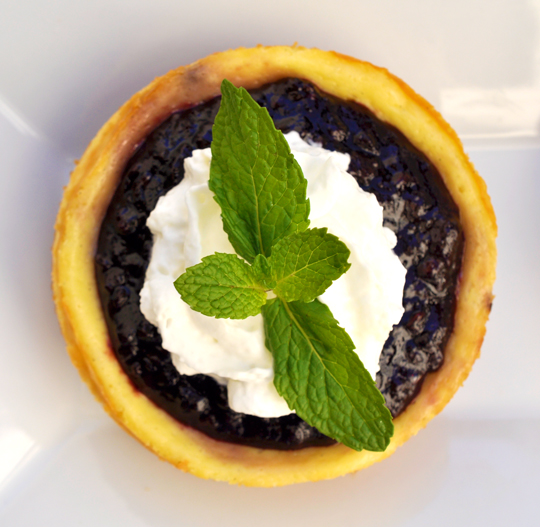 While this recipe does require a bit of planning and some time to prepare, it's well worth it. These Mini Boysenberry Sour Cream Cheesecakes are absolutely decadent and perfect for your next holiday event. While the recipe itself is relatively straightforward, I thought I'd share some tips to ensure cheesecake success!
1. Use a springform pan. This ensures you'll be able to actually remove your cheesecake from the pan. Don't forget to grease it in order to make it easier to remove your cheesecake once cooled.
You'll want to test your pan for leaks by placing water inside of it before use. If in doubt, wrap the pan in aluminum foil, particularly if you opt to bake your cheesecake in a water bath.
2. Use full-fat cream cheese. Cheesecake is meant to be decadent and slightly indulgent. If you want a lighter cheesecake, use a full-fat whipped cream cheese.
3.  Chill your cheesecake before enjoying. Cheesecake is one of those desserts that actually requires cooling for the perfect flavor and texture you associate with your favorite dessert. If you're planning to make this recipe for Thanksgiving, I recommend making it the day before so that it's ready to serve for your holiday meal.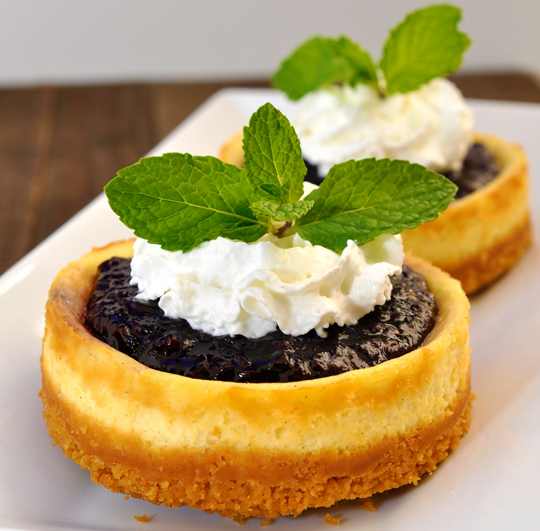 Looking for additional Berry Market-inspired recipes? Check out these holiday delights from some of my favorite bloggers:
Boysenberry & Cream Cheese Empanadas
Sweet & Spicy Mexican Cheese Platter
If you don't happen to be local, you can still shop for your favorite Berry Market products online by visiting Marketplace.Knotts.com.
Latest posts by Caryn Bailey
(see all)