My son is an avid superhero fan.  He's had a toy Iron Man for at least a year now, and if he's not talking about them, or playing with them, he's  asking for new ones to add to his collection.  Filled with action and comic book nostalgia, Marvel's The Avengers is certain to be a hit among adults and kids alike.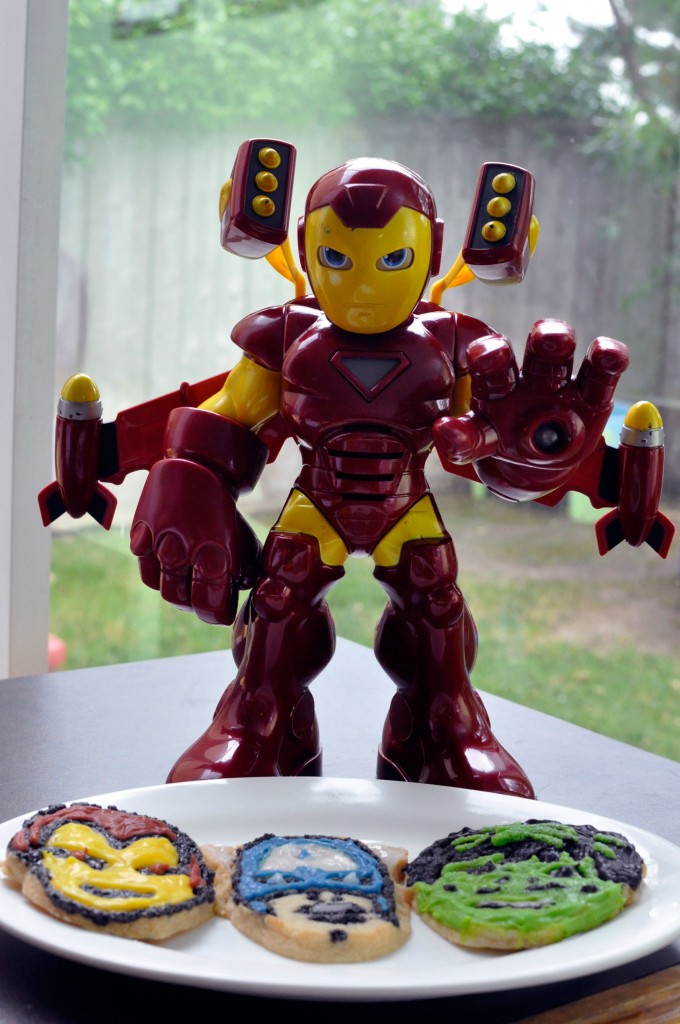 Over the weekend, we did some baking as we typically do when we're together as a family.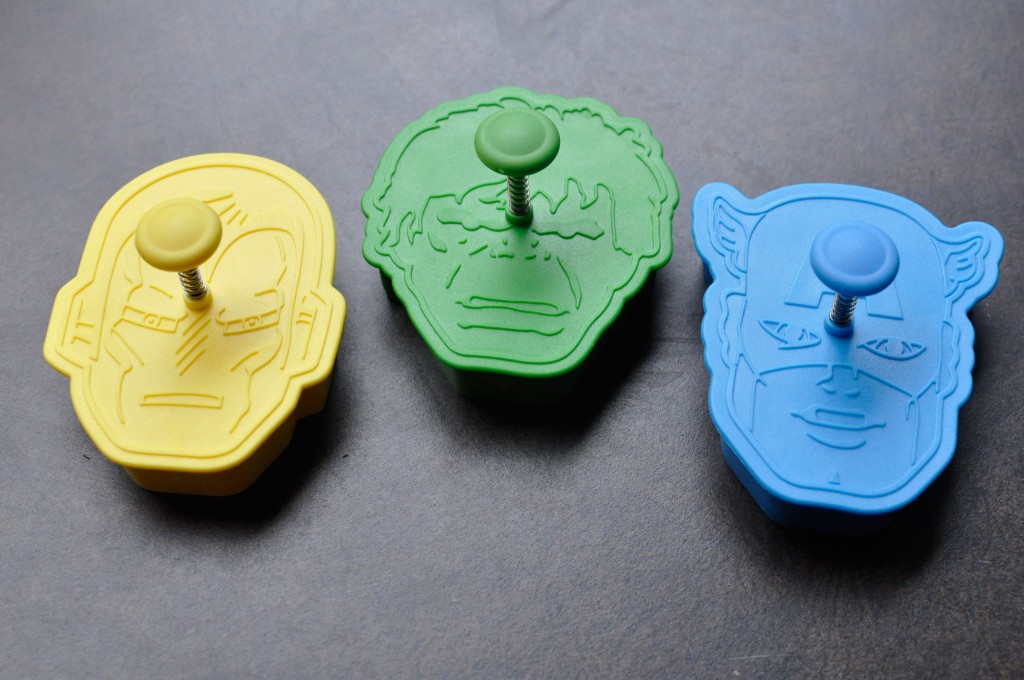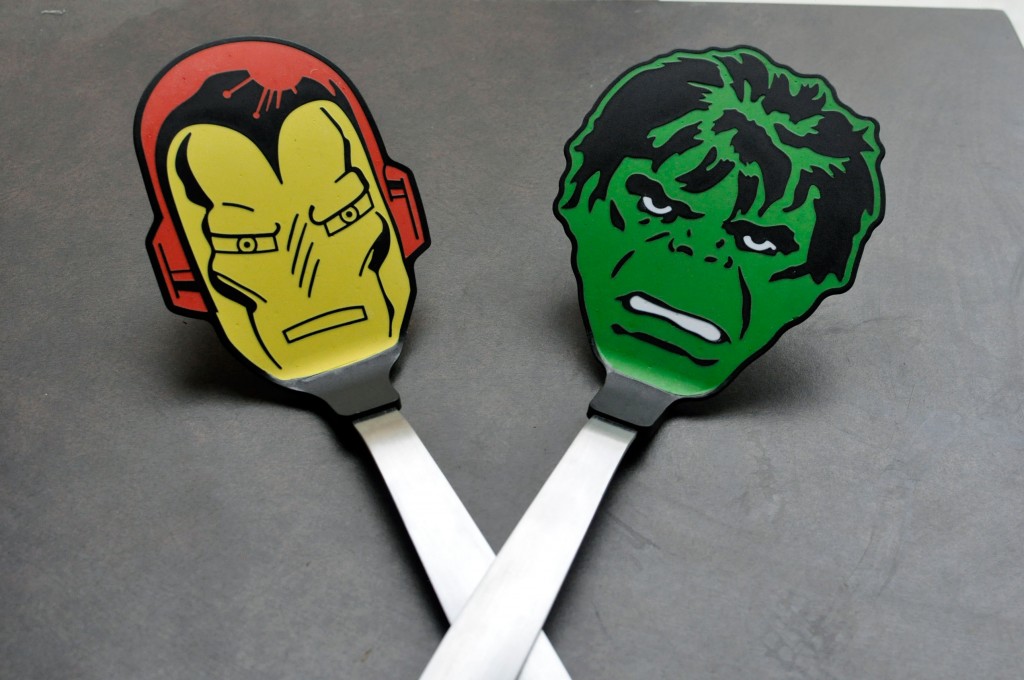 Williams-Sonoma has this awesome Marvel line of kitchenware including a cakelet pan, cookie cutters, spatulas, decorating kits, and more.
To bring a little superhero pizzazz to our cookies, we decided to cut them out with the cookie cutters and decorate them.  As you might know, my son has food allergies so I had to use a recipe that doesn't contain dairy or eggs.
Vegan Sugar Cookies
1 1/4 cup flour
3/4 cup sugar
1 tsp baking powder
pinch of salt
1/2 cup vegan butter
1 1/2 tsp Ener-G Egg Replacer mixed with 2 tbsp. warm water
1 tsp vanilla extract
Frosting
Food Coloring
Combine all ingredients in a bowl.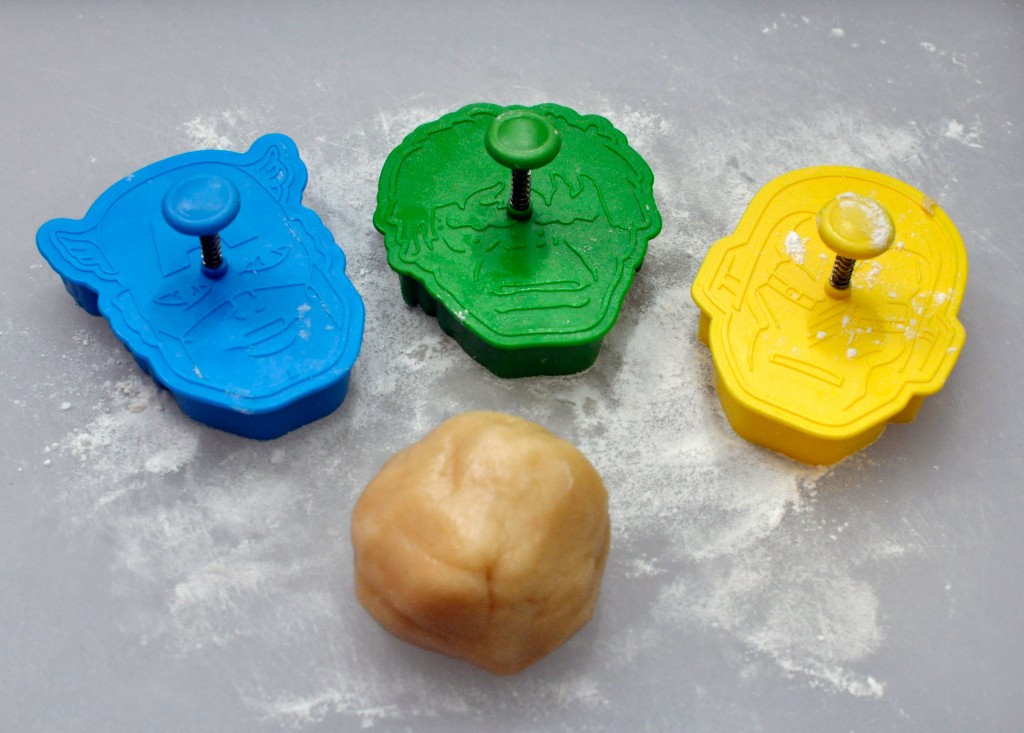 Once the dough has come together, you'll want to begin cutting out the shapes with the cookie cutters on a floured surface.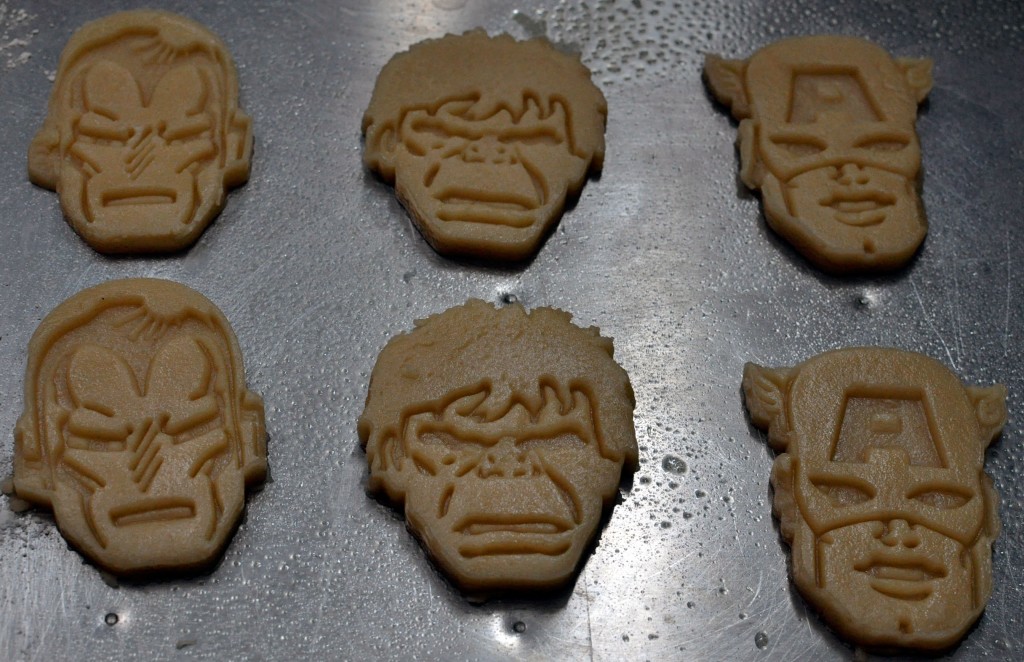 Bake at 350 for 10-12 minutes or until done. Cool.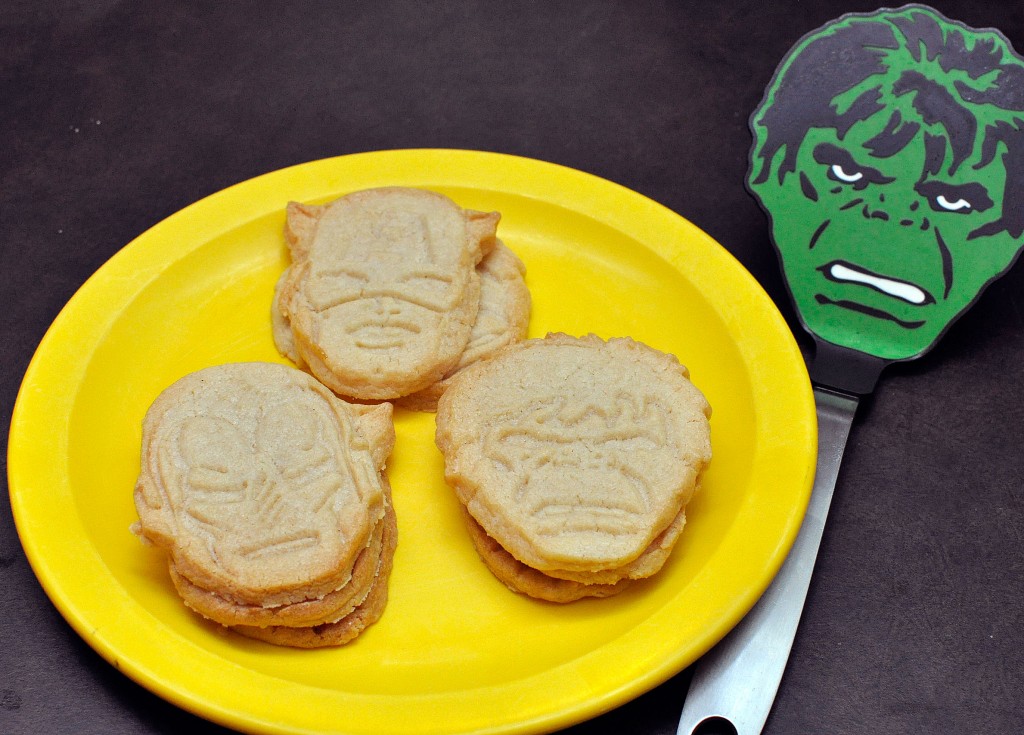 While the cookies were cooling, I decided to mix up a variety of colors using Cherrybrook Kitchen's ready-made Vanilla Frosting. This is a thinner type of frosting  so take note of that when decorating.  Williams-Sonoma has a guide you can download to help with decorating.
I wouldn't say these were the easiest to make but they were fun and my son LOVED the finished cookies. What's most important is that we did it together AND he could eat them.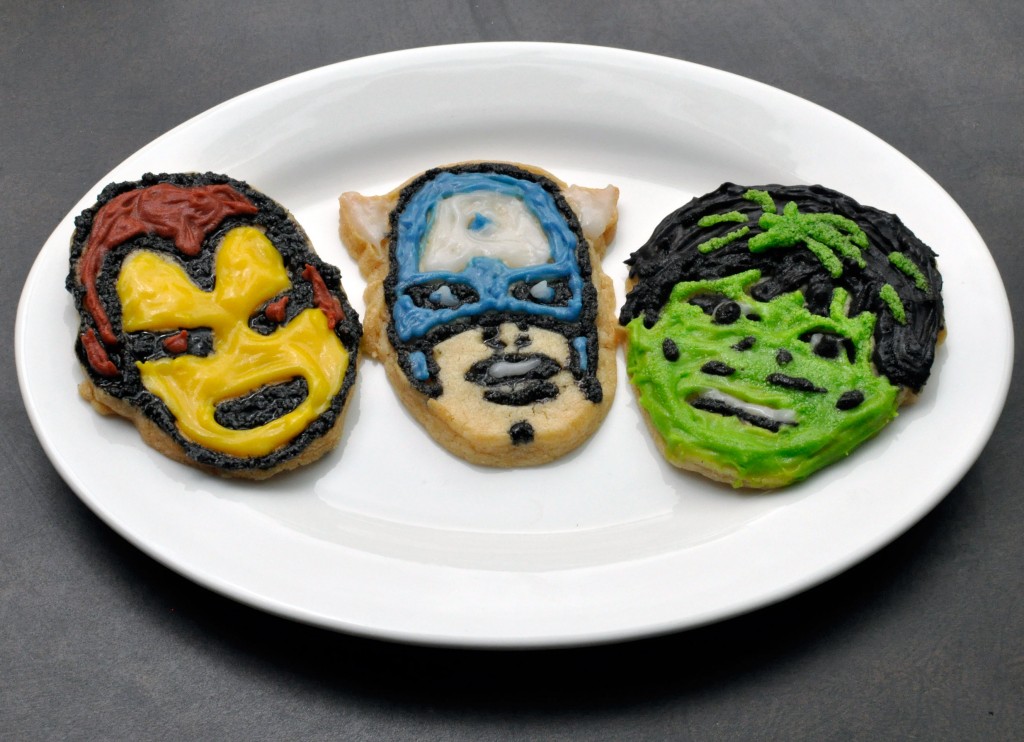 In "Marvel's The Avengers," Super Heroes team up to pull the world back from the brink of disaster when an unexpected enemy threatens global security. (Disney) 
See it in theaters nationwide on May 4th, 2012.
No compensation was received for this post.  Products provided.
Recipes and Images: Rockin' Mama