In Disney•Pixar's Incredibles 2, Baby Jack Jack steals the show with the hilarious unveiling of his superpowers. The film, which was just released in theaters, continues where the original left off and follows the Parr family as they attempt to regain the public's trust of superheroes. Filled with exciting superhero action scenes, wit, and heart, Incredibles 2 is the sequel fans have been waiting for and does not disappoint.
Thank you to Juicy Juice and Disney•Pixar for sponsoring this post.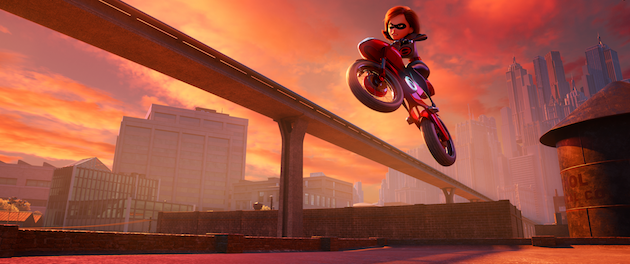 DIY Incredibles Masks
In keeping consistent with the theme of special powers, Juicy Juice challenged our family to discover our special powers. Each of my kids have their unique talents, and this summer we plan to help them develop those skills through camps and local programs.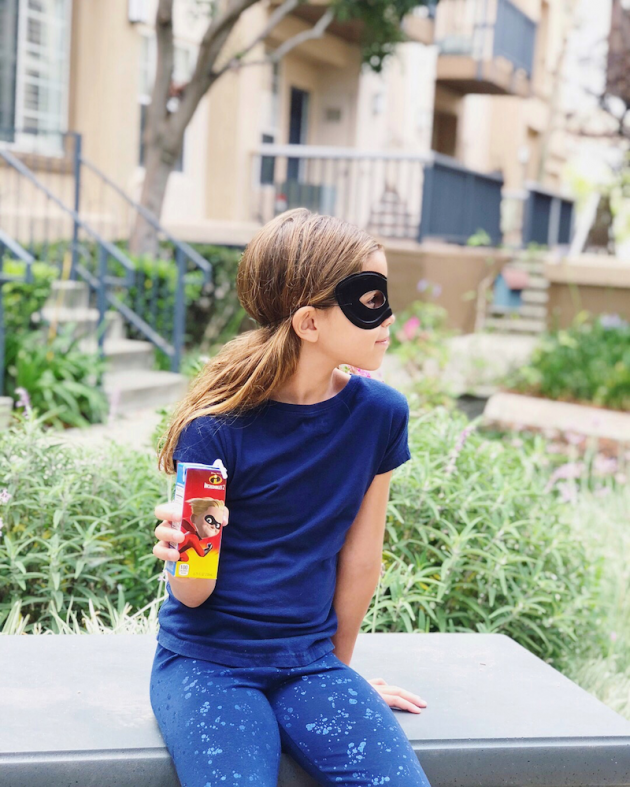 My son loves to read, and every year we sign up for our library's summer reading program. This year, he decided to challenge himself by participating in the optional teen reading program to continue to expand his reading skills.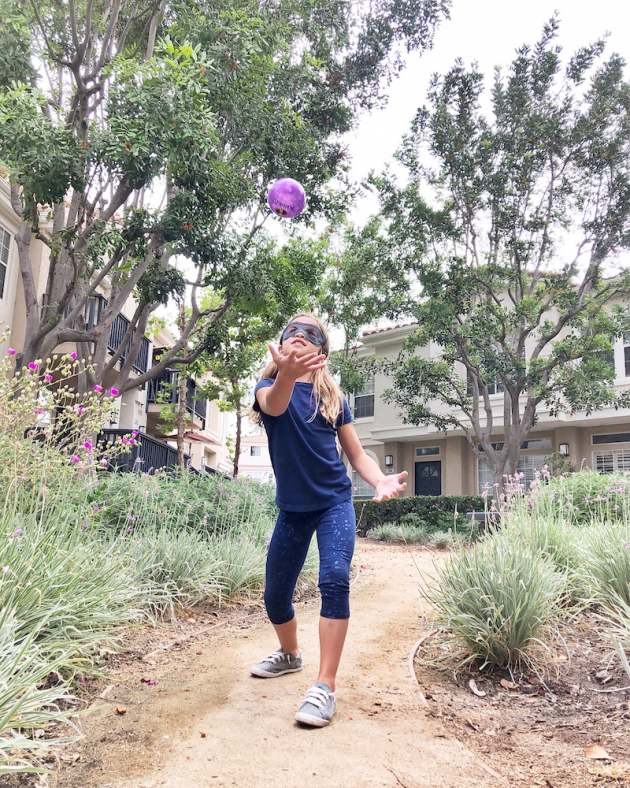 My daughter can spend all day coloring, painting, and crafting. And from the moment she stepped foot into the kitchen with me, her love for cooking and creating healthy, gourmet dishes continues to grow. She will continue to further her cooking skills through a weeklong cooking camp. Additionally, she has a handful of projects she has been working on including a Tie Dye Fort and DIY Incredibles Masks.
DIY Incredi-Slime
My kids have jumped onboard the slime wagon and cannot get enough of it. Birthday parties, art fairs, and even the world premiere of Incredibles 2 featured slime-making 101. If you are looking for a fun summer activity that will keep your kids entertained for lengthy periods of time, have them make this easy Incredi-Slime recipe from Bounty and STEAM Powered Family.
Supplies:
White Glue
Baking Soda
Buffered Saline Solution
Food Coloring
*optional Scent (i.e. essential oils/extracts)
Instructions
Combine one bottle of glue with 1/4 tsp of baking powder
Mix completely
Add a few drops of your favorite food coloring
Add a few drops of Buffered Saline Solution and mix with a spoon
Add saline until the slime pulls into a ball
Work the slime with your hands until you achieve the desired consistency

Free Incredibles 2 Movie Ticket
In honor of the release of Incredibles 2, Juicy Juice has partnered with the film and Fandango to offer a FREE movie ticket* with the purchase of three, specially-marked packs of Juicy Juice. Once you have purchased three Juicy Juice products, visit JuicyJuice.com/incredibles2/ to redeem your free ticket.
*Ends 10/31/18 at 04:59 p.m. ET, 18+, 50 U.S. & D.C. Void where prohibited. *7.50 value.
Juicy Juice and Incredibles 2 Incredible Family Adventure
Juicy Juice teamed up with Incredibles 2 to offer one family an Incredible Family Adventure of their choosing, valued at $10,000. Families may enter online through the offer redemption program or via mail. Instructions for entering the Incredible Family Adventure Sweepstakes can be found online at JuicyJuice.com.
*No Purchase Necessary to enter Sweepstakes, ends 10/31/18 at 04:59 p.m. ET, 18+, 50 U.S. & D.C. Void where prohibited.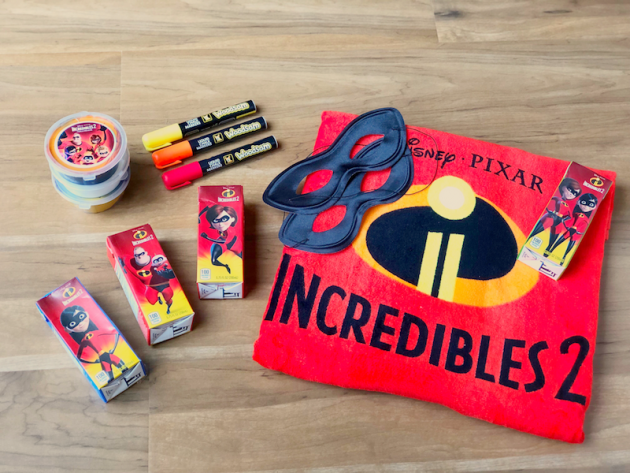 See Incredibles 2 in theaters now!