Last year we saw the emergence of unique, creative, engaging drive-thru experiences. Even in the midst of the pandemic, we appreciated the way brands pivoted to ensure families still had opportunities to celebrate the joy of Christmas and the holiday season safely. Celebrate the magic of the holiday season with a brand new Southern California experience, Magic of Lights, which debuts at Angel Stadium on November 19, 2021.
Partner.
Magic of Lights
Angel Stadium, in Anaheim California, will be transformed into a vibrant, holiday-themed light display during Magic of Lights. This holiday drive-thru will feature dozens of displays, illuminated canopies, and digital animation,
all constructed with thousands of individual LED lights.
Magic of Lights takes place from the comfort of your vehicle, where you will see brand new displays including Prehistoric Christmas, Big Foot Monster Trucks, and the Snow Flurry Tunnel. Additionally, you'll enjoy Magic of Lights favorites including 12 Days of Christmas, Toyland, and the Enchanting Tunnel of Lights.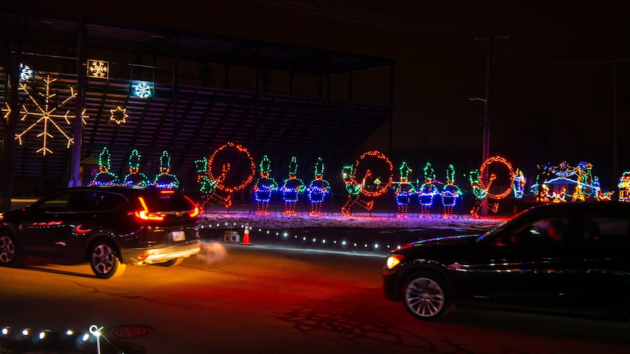 Magic of Lights Fun Facts
2+ million lights per event
12.6 miles of lght cord per event
3,750 man hours to set up each event
The steel displays are designed, bent, cut, and welded into about 800 frames that are combined in different configurations to create each show's giant winter holiday scenes.
Each frame of each scene is designed using the latest CAD technology and hand built in-house from 15 pages of design specifications each.
Each Magic of Lights show uses about 10 miles of steel to build the displays and 10 miles of LED lighting installed inside the displays and there are 10 different colors of LED bulbs used in the shows.
Scenes are as high as 32 feet tall and as long as several hundred feet.
Magic of Lights Tickets and Information
Magic of Lights runs daily 5 pm to 10 pm November 19 through December 26, 2021. Tickets start at $25 for a single vehicle. For additional information visit MagicOfLights.com.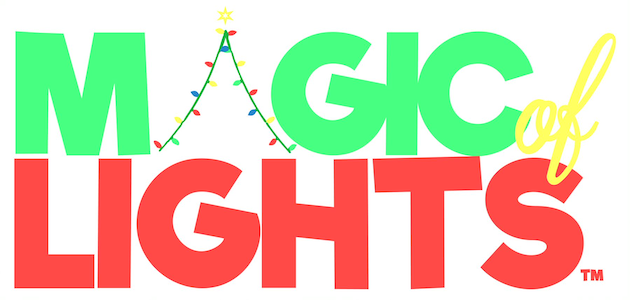 Latest posts by Caryn Bailey
(see all)