This giveaway is now closed.  Thanks for stopping by.  The winner is Andrea!  Congrats!

I never imagined I'd be reviewing a reusable menstrual pad.  I never imagined I'd be USING a reusable menstrual pad.  But today…I'm going to talk to you about Lunapads! I'm all about recycling, using a reusable bag at the grocery store, drinking filtered water instead of bottled water, buying local, organic products and making my own cleaners.  I do as much as I can to reduce, reuse, recycle…when it's convenient, right?  Well…I like to think I make great efforts to preserve our precious environment including spending more time, energy and resources doing so.
Before I was offered the opportunity to review Lunapads, I had read a lot about them.  I was intrigued and curious about a product that claimed to be healthier for the environment and myself while saving me money.  But I have to admit that I didn't want to give up my freedom to throw out pads whenever and wherever I wanted.  I am mostly a tampon user, however, I do use pads both as a back-up for those initial heavy days, and I give myself a break from tampons at night.  Using a reusable menstrual pad was going to cost me something.  I was going to have to plan ahead, do a little work, and get accustomed to a whole new way of thinking about "that time of the month."  After learning that "14 billion disposable pads, tampons, and applicators are discarded into landfills on an annual basis in North America," I decided that Lunapads just might be something I'd have to try.  I mean…if it didn't work out I could at least say I gave it a try, right?
So…I did it!  I tried Lunapads. And while I was a little hesitant…nervous…apprehensive…they're growing on me! There are a ton of positives.  First, here is a little more information about the company from the site:
Lunapads International is a women-owned small business based in Vancouver, Canada.  Our mission is to help women have healthier and more positive experiences of their menstrual cycles, and by extension, their bodies overall.  Our team is made up of a passionate group of gals who believe that using natural menstrual products is a creative and empowering way to honor and care for ourselves and the planet.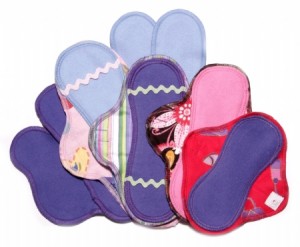 I received the Pads & Pantyliners Intro Kit and decided to try these out overnight (I put a towel down just in case), since I felt this would give me the most accurate perception of how the product works.  The kit comes with an assortment of pads, liners, and pantyliners in different sizes based on absorbency. The basic premise is that you have a liner that attaches to your underwear and  holds the pad in place.  You can add extra liners to accommodate your flow.  The company created a series of informative videos including this "how to" which I highly recommend watching:
So…what do I think?  First off, the fabric is not only 100% cotton (or organic if you choose), it's super soft and cozy…unlike disposable pads.  Lunapads are made of 100% cotton fleece and flannelette with a thin layer of breathable nylon between the layers of flannelette to prevent leakage.  The fabrics are adorable and ALMOST make me forget about how dreadful that time of the month can be.  The pretty prints alone make me want to use them…if only for that reason (although there are many more important reasons to use them).They are simple to use and they stay put (which I was surprised about since I had no clue whether snaps and ric rac bands would keep everything where it's supposed to be).  I used them all night and woke up without ruining my underwear.  You can wear Lunapads as long as you'd where a disposable pad in a similar absorbency.  I know you want to know so I'll just answer right up front….there was no odor after wearing them overnight. There…I said it!  I know you were worried too!  So the only part I have a little trouble reconciling in my head is how to use these when I'm out.  In theory, I know that I just bring a plastic bag of some sort and put them in the bag as needed (the company sells a cloth pad bag).  However, I'm having difficulty thinking about carrying them around all day at work, at the mall, etc.  I suggest that if you can get to a sink while you're out, do so.  It will make cleaning them much easier.  Speaking of washing, I just soaked them as soon as I took them off, threw them in the washing machine, and had no difficulty getting them clean. If you're looking to try reusable menstrual pads, the Intro kit ($56.99 USD) is the ideal way to start because it gives you a sampling of their pads/liners.  You can also visit their site and click on Find Your Fit, to find out which pad is right for you.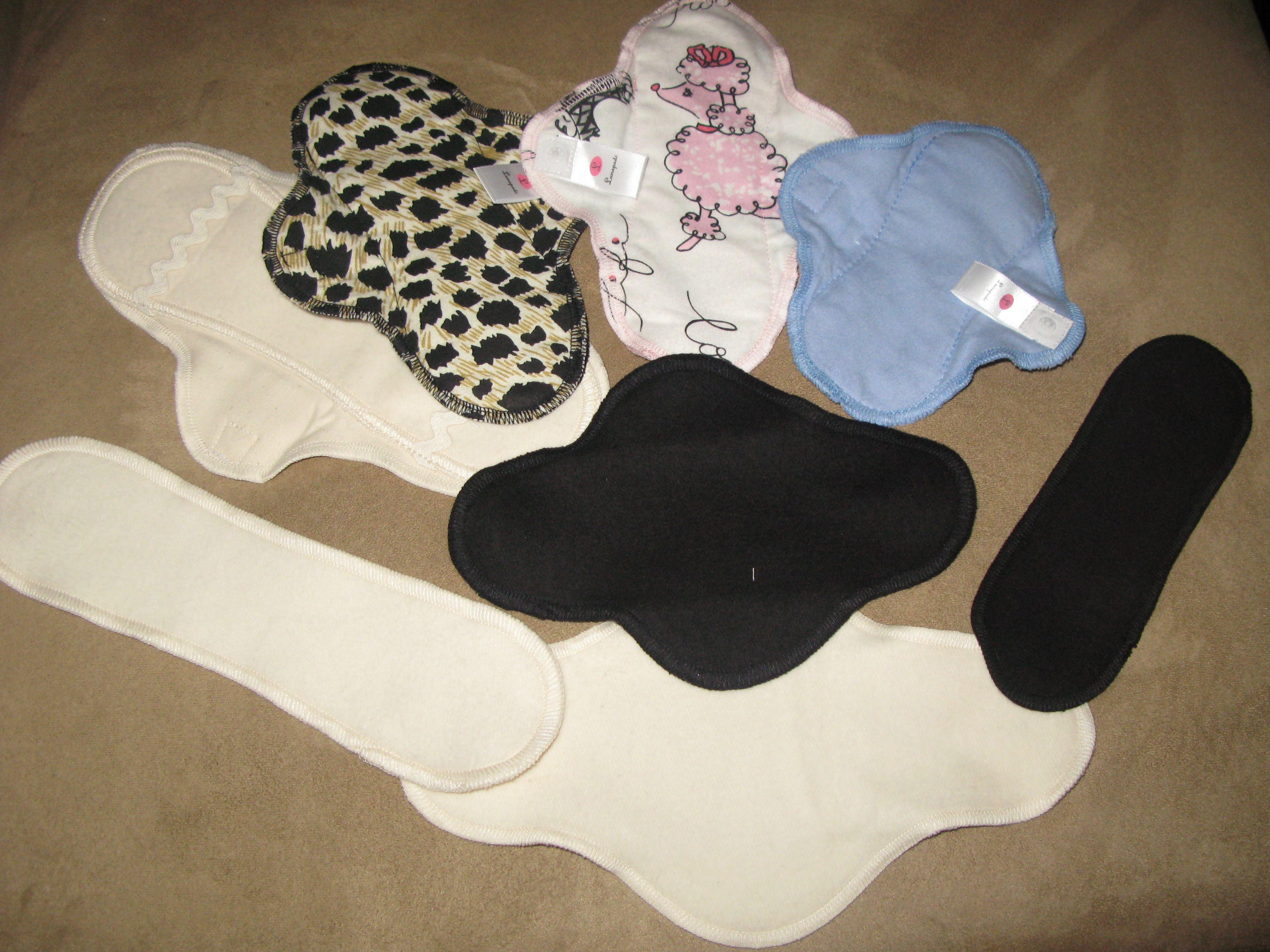 In summary…I'd love to keep using these for tampon back-ups and nighttime.  I don't know that I would use them on the go, but I think any little bit I can do to save on the amount of disposable pads thrown into landfills helps.  The company also sells Postpartum pads, underwear and the Diva Cup (which is an alternative to tampons that I must try at some point!).
Use the code "rockinmama" to save $5.00 off a orders over $35.00 (expires Dec. 31, 2009)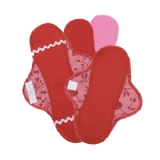 Win It! One of you will win a Sampler Pack so you can try Lunapads out for yourself!  Head on over to the site and find the answer to the following question:  What is the name of Lunapads' pad donation campaign for girls in developing nations?  Fill out the form below AND leave a comment telling me why you want to try these.  Please note that all extra entries must be posted in the comments section.  Comments will close on April 22, 2009 at 10 PM PST. One comment per person, please (unless you do the extra credit). US residents only. Duplicates and comments not including the above information will be disqualified. Comments are moderated. If you don't see your comment in a reasonable amount of time, send me an email. Bloggers and non-bloggers may enter. If you don't want to leave your email address, please be sure to check back for my announcement on the winner. Please note that winners must respond within 48 hours of being announced/contacted or another winner will be drawn.
Want an extra entry? Do any or all of the following and receive an extra entry for each one.
Be sure to leave me a separate comment for each additional entry.
Follow me on Twitter AND tweet about the contest.
Subscribe to my feed via email or reader.
Blog about this giveaway. It doesn't have to be a separate post. Just include a blurb about it when you blog about other giveaways.
Place my button on your site. If you have difficulty, please let me know.
Click on one of the very cute buttons below and digg, stumble, fav, etc. Just let me know what you did in the comments!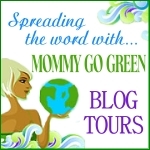 Latest posts by Caryn Bailey
(see all)