As a young mom, I had the same concerns parents have about their child's physical, social, and emotional development. When my kids were babies, autism was starting to gain widespread attention and I spent a lot of time researching how to help foster my children's development. As a nurse, I work with families touched by autism daily. And in my close circle of friends, my kids interact and play with kids who have been affected by autism. Our lives are touched daily by autism and in honor of Autism Awareness Month, I'm honored to support this community. As part of their efforts to raise awareness and funds, Lucille's Smokehouse Bar-B-Que restaurants have teamed up with three organizations to help support the autism community.
Consideration provided by Lucille's.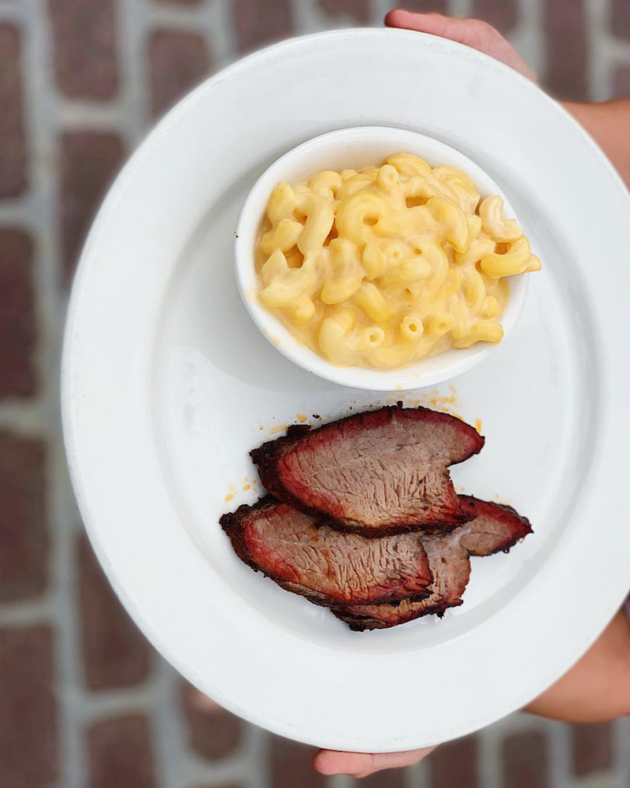 Lucille's Smokehouse Bar-B-Que
Lucille's is widely popular among my circle of friends. The restaurant serves up Southern-style food including slow-smoked barbeque, appetizers, soups, salads, burgers, sides, and desserts. The ambiance of the Lucille's restaurants is reminiscent of a Southern roadhouse featuring distinct front Southern decor like reclaimed wood outline doors and windows, blues-inspired art, and live blues entertainment at the Flying Pig Lounges in select locations.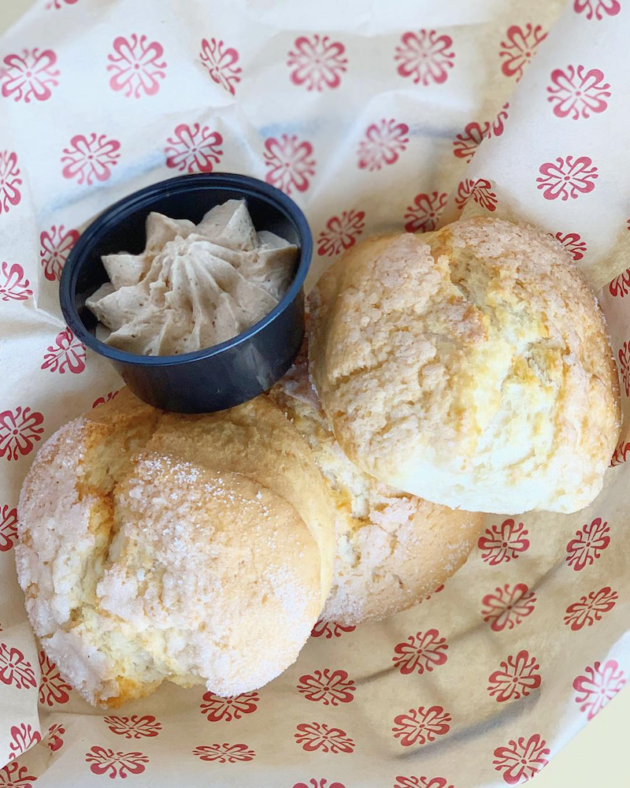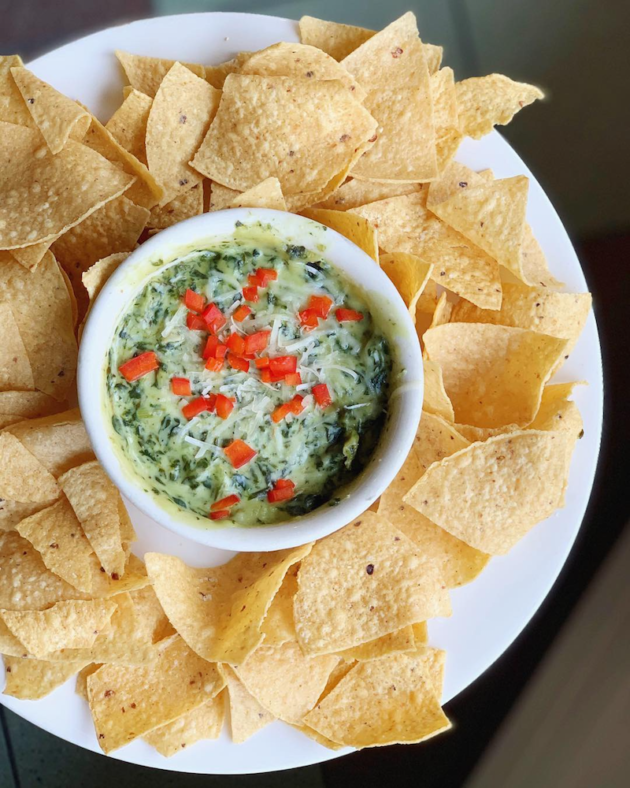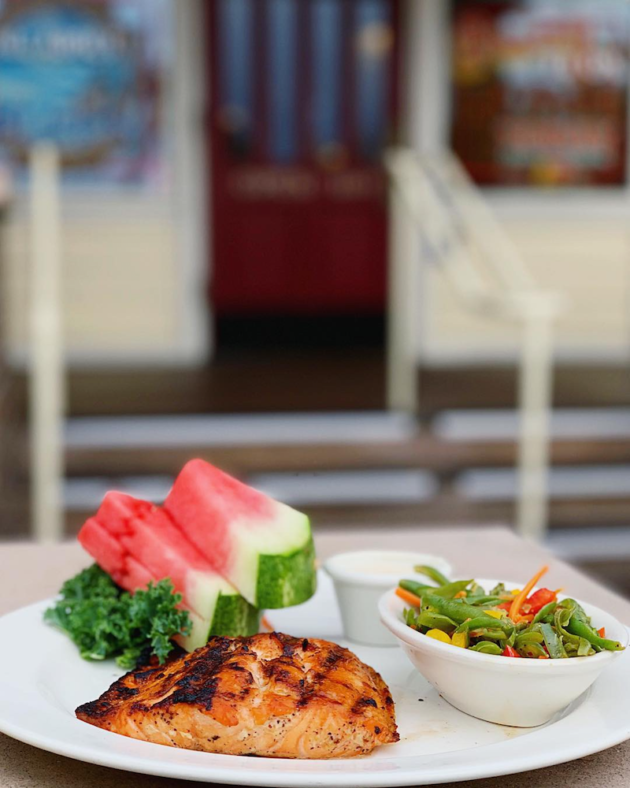 Lucille's opened its first location in Long Beach, CA, and prior to the restaurant's opening, founder Craig Hofman spent several years touring Southern Barbeque across the country. Along the way, Hofman discovered that hospitality was a key ingredient, and the restaurant prides itself on "Serving the Best Bar-B-Que with the Finest Southern Hospitality."
Autism Awareness Month
In honor of April's Autism Awareness Month, Lucille's will serve up Southern-inspired plates for a cause. The restaurant has partnered with Autism Speaks, the Southwest Autism Research and Resource Center, and Grant a Gift Autism Foundation to raise funds and awareness in support of the autism community.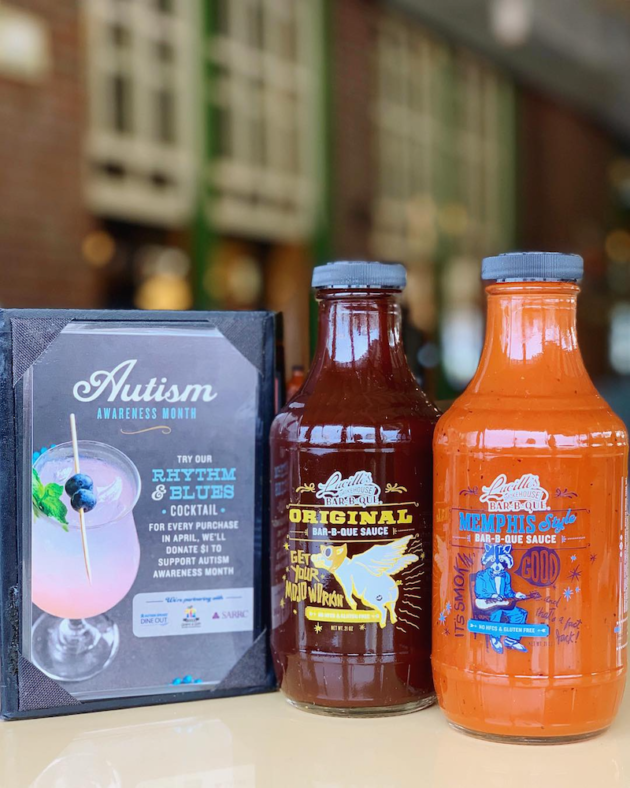 With autism affecting 1 in 59 children across the country, Lucille's is honored to help families learn more about the condition. This month, Lucille's will donate to the above three organizations through their Round It Up America contributions. Guest are encouraged to "round up" their purchases to the nearest dollar at Lucille's locations throughout Arizona, California, and Nevada. For donations of $5 or more made during the month of April, Lucille's will give guests a $10 bonus card for a return visit between May 1 and June 30, 2019 (one per table).
Additionally, Lucille's is serving a drink inspired by the cause called "Rhythm and Blues." Made from fresh blueberries and ming, the drink is hand-shaken with Tito's Vodka, St. Germain Elderflower Liqueur, and lime juice. For every Rhythm and Blues drink sold in April, Lucille's will donate an additional $1 to support autism awareness.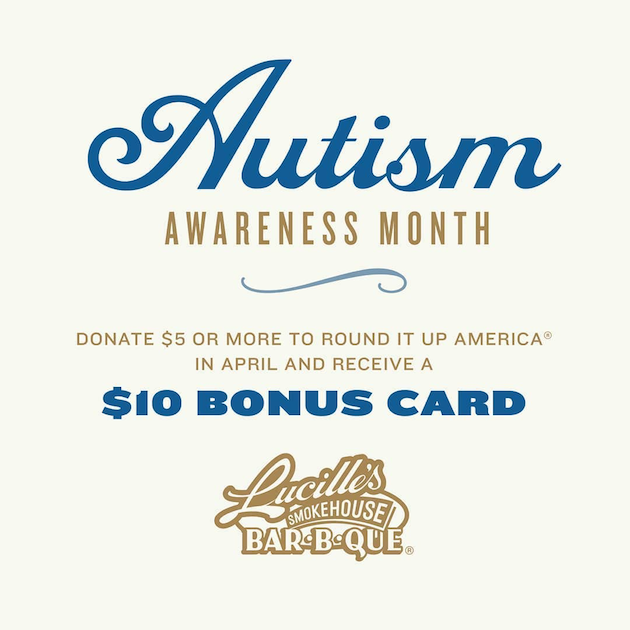 Of note, Lucille's Smokehouse Bar-B-Que has raised millions of dollars for charitable organizations across the country with their Round it Up America program. I personally appreciate how the restaurant partners with the community and its guests to help raise awareness and support organizations and causes that they are passionate about.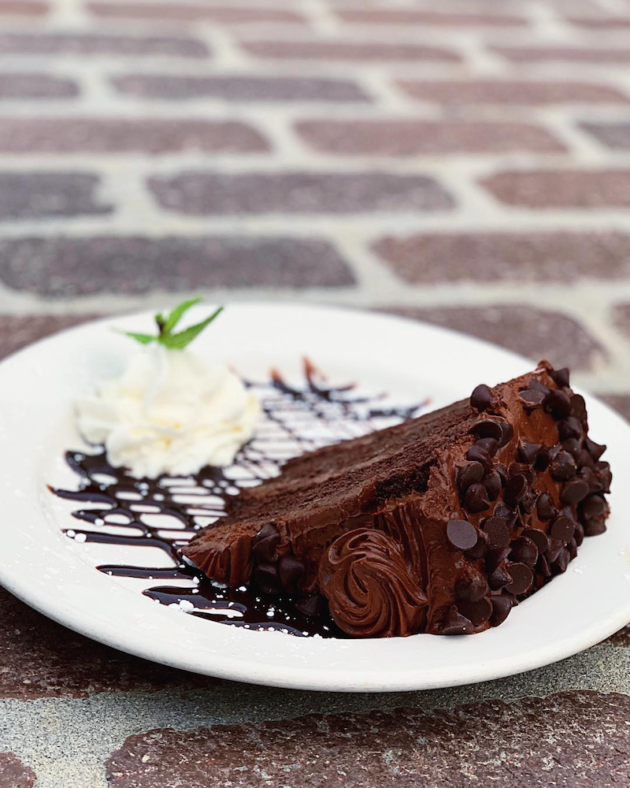 You can learn more about how Lucille's is supporting Autism Awareness Month by visiting LucillesBBQ.com.