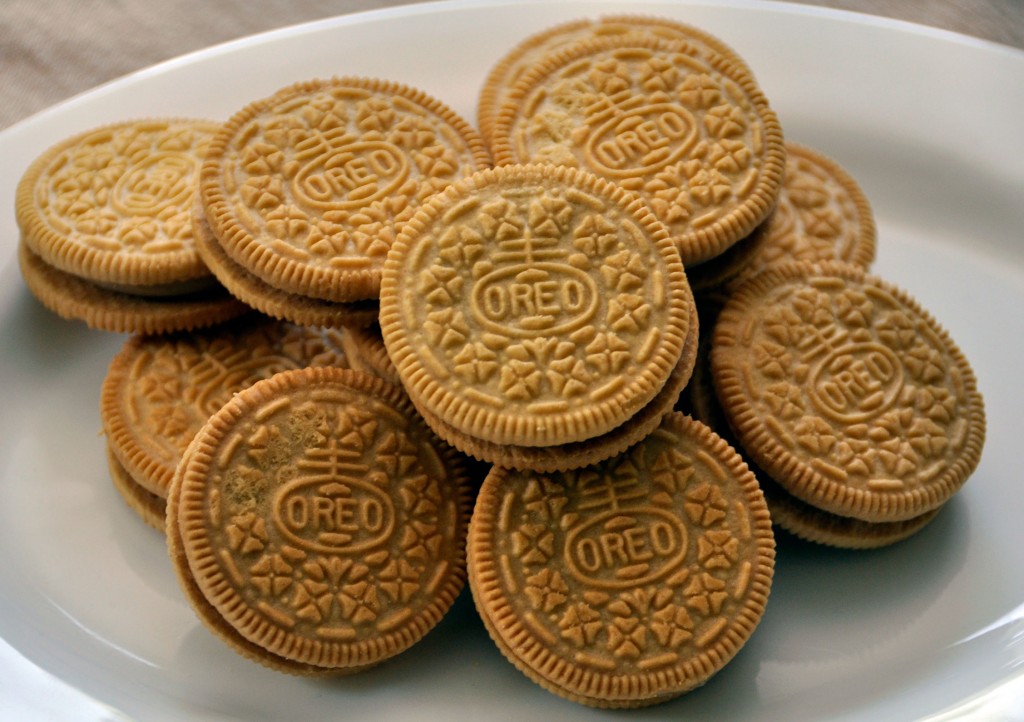 After a vibrant discussion about how to live a healthier, more fulfilled life, I'm sitting here savoring a sole Gingerbread Oreo Cookie…concentrating on the combination of sweet cream with a hint of ginger.
Despite my avid commitment to eating a healthy diet, I always cave with sweets. During this time in particular, I find myself dreaming up new reasons to bake.  Pumpkin and spices dominate the "sweet" space, as evidenced by my Pinterest feed.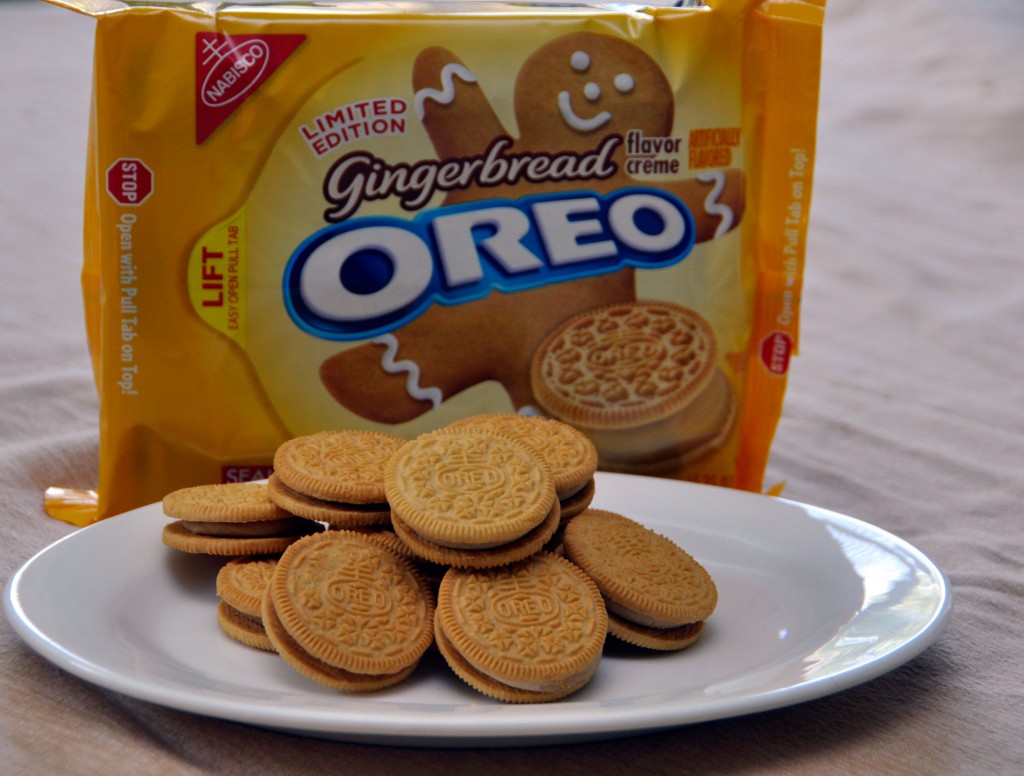 On Monday, October 28th, Walmart will offer the brand new Limited Edition Gingerbread Oreo cookies.  I was a little hesitant to try these because I have sampled other versions of Oreo Cookies, only to go back to the originals.  These cookies were a pleasant surprise.
A sweet gingerbread-flavored creme is surrounded by two golden oreo cookies which compliment each other nicely. The ginger is definitely more of a hint since it is immersed within the creme and doesn't overwhelm the cookie.
Since I've been in a persistent baking mood, I decided to make cheesecake bars with the second pack of Gingerbread Oreos. Stay tuned for that recipe this week!
Gingerbread Oreos will be available at Walmart beginning October 28th and will retail for $2.98 while supplies last.
 I participate in the Walmart Moms program and am compensated for my time and honest opinions.