Growing up in Southern California meant that I had a unique connection to the ocean. My father loved to go fishing, so every weekend you would find the three of us in Malibu or Santa Monica taking in the sun's rays while my father fished. It was not uncommon for us to watch documentaries about the deep sea and that love for the ocean was passed down to my kids. Their little feet touched the Pacific Ocean before they could walk. One of our favorite places to get hands-on with the creatures of the sea is at SEA LIFE Aquarium at LEGOLAND California Resort. This summer, families will enjoy another immersive oceanic experience with the resort's new submarine ride called LEGO City: Deep Sea Adventure.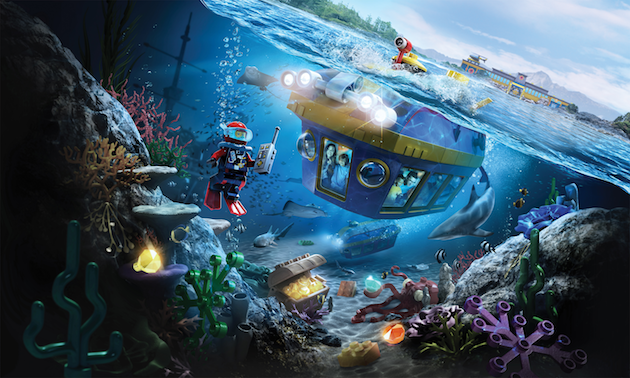 LEGO City Deep Sea Adventure
LEGO City Deep Sea Adventure is a brand new ride, slated to debut for the first time in the US this summer at LEGOLAND Park in Carlsbad, California. Guests will board a real submarine and go underwater to discover the world of more than 2,000 real sea animals, including several species of stingrays and exotic sharks. Each porthole will have a touchscreen where guests can help the LEGO minifigure dive team identify gems, pearls, LEGO gold coins and more.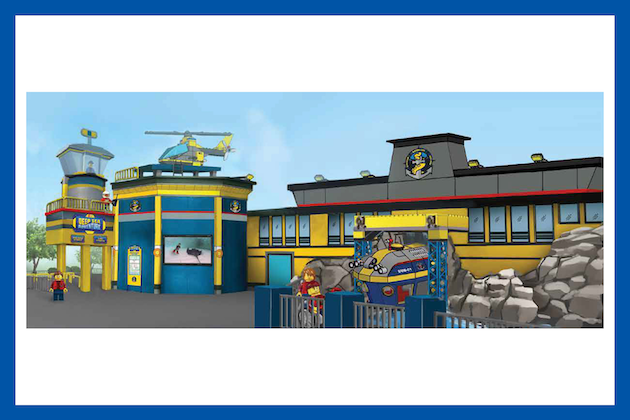 When LEGO City Deep Sea Adventure opens this Summer, guests will take the submarine ride in search of lost treasure on a sunken LEGO shipwreck. Guests will have an opportunity to view sea animals plus LEGO octopi, marine tropical fish, and LEGO scuba divers.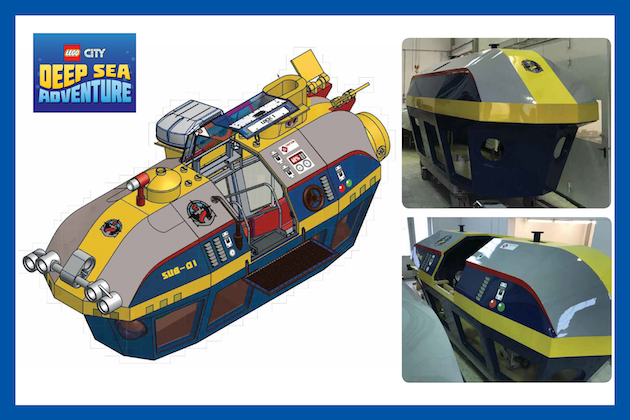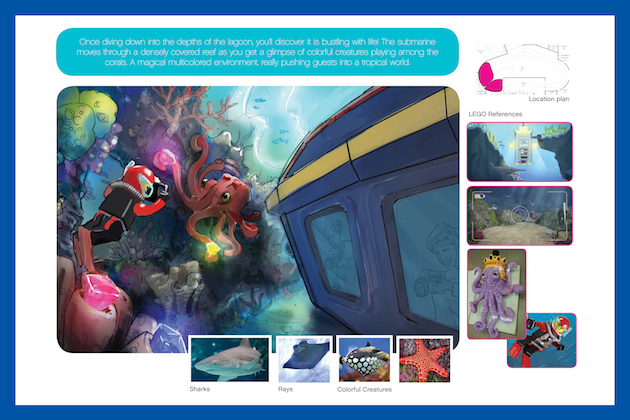 LEGO City Deep Sea Adventure Fun Facts
The ride was inspired by the popular LEGO City building sets
The underwater habitat will house more than 2,000 sea creatures including Blacktip Reef Shark, Southern Stingray, Cownose Stingray, Blue-lined Seaperch, Bigscale Soldierfish, and Foxface Rabbitfish
SEA LIFE Aquarists oversee the animal care of the animals living in the Deep Sea
The resort will use real ocean sea water to irrigate the tank and maintain a natural habitat for the animals
The ride features more than 25 LEGO models
Scuba divers will maintain the LEGO models, which are coated with a special "UV coating" that restricts algae from growing on them
The ride will feature 8 submarines, each of which can hold 12 passengers
LEGO City Deep Sea Adventure takes guests on a 4 minute ride underwater
During the ride, interactive touchscreens will help guests complete a treasure hunt through the deep sea and the shipwreck