"When can we do this again?" Those were the first words out of my daughter's mouth after we completed the Kids Obstacle Challenge in LA over the weekend. This was our first mud run, and from the photos below, you can see that my girl is having a blast! This is what childhood should be, and every child should have an opportunity to do a fun run!
Sponsored.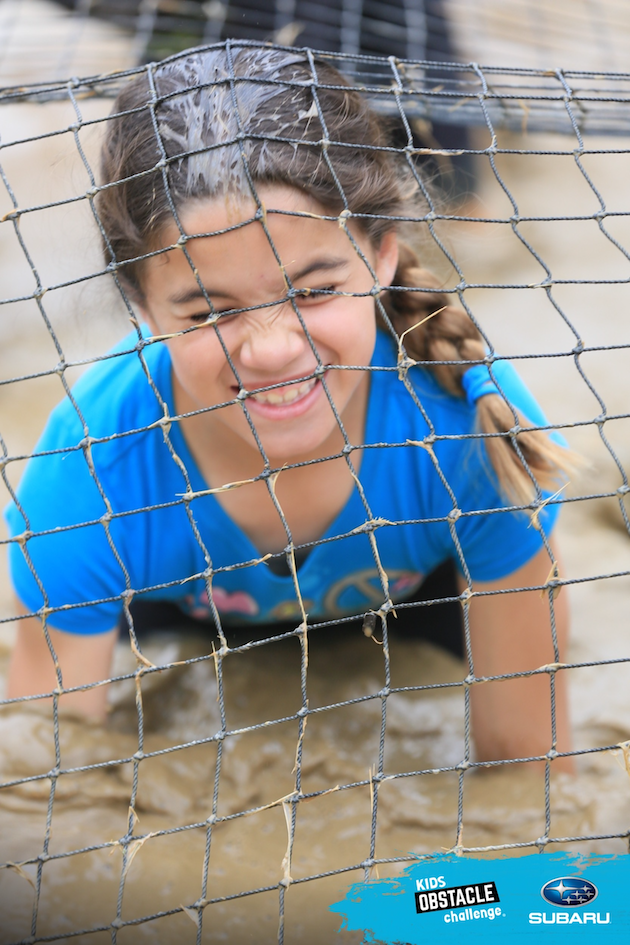 Kids Obstacle Challenge
Kids Obstacle Challenge is THE adventure and obstacle course race series for kids ages 5-16, with 15+ fun and challenging obstacles and mud. Held in select cities across the country, this touring adventure and obstacle course event series is the largest in the nation. Families will love participating together and the best part is that parents can run with their kids for free. Depending on the location, Kids Obstacle Challenge is 1.5 to 2 miles and features a Cargo Net Climb, a Ball Pit, a Rope Swing, a Mudslide Scramble, a Clif Climb, and a Mud Crawl.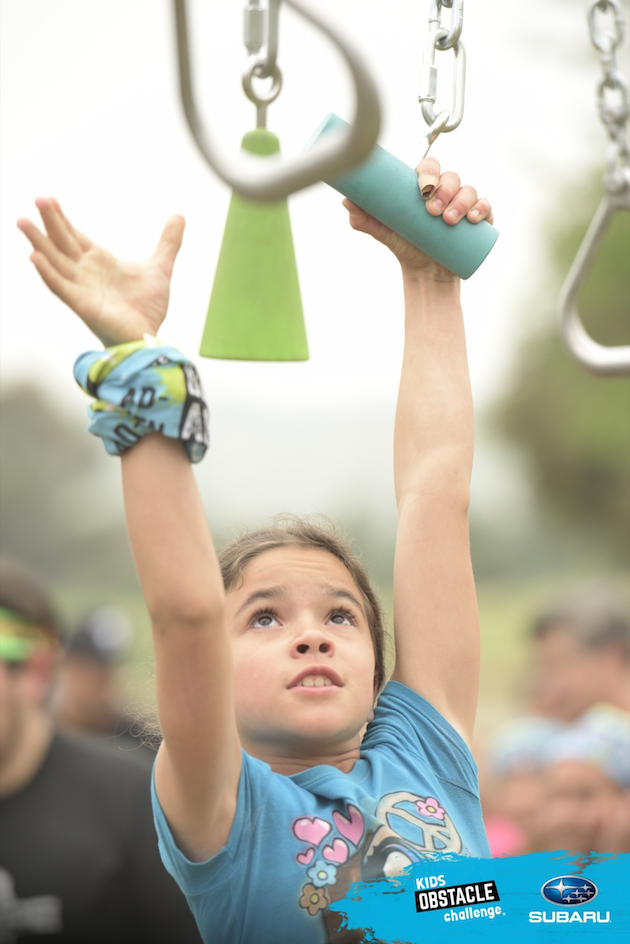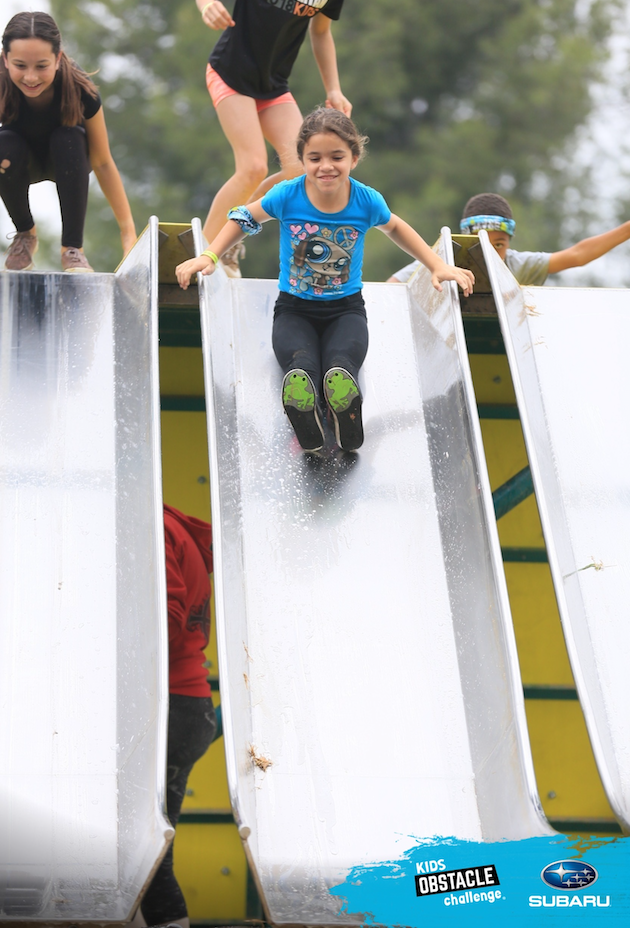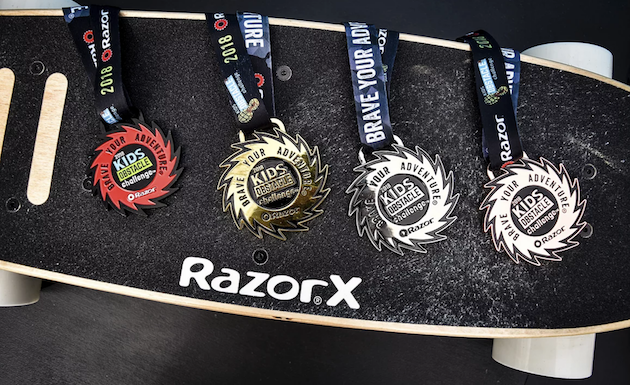 Two Waves
The Family Wave ($52) is the most popular and includes adventure for the whole family. Register your child and 2 parents (or legal guardians) can run for free. Additional adults are $10 each.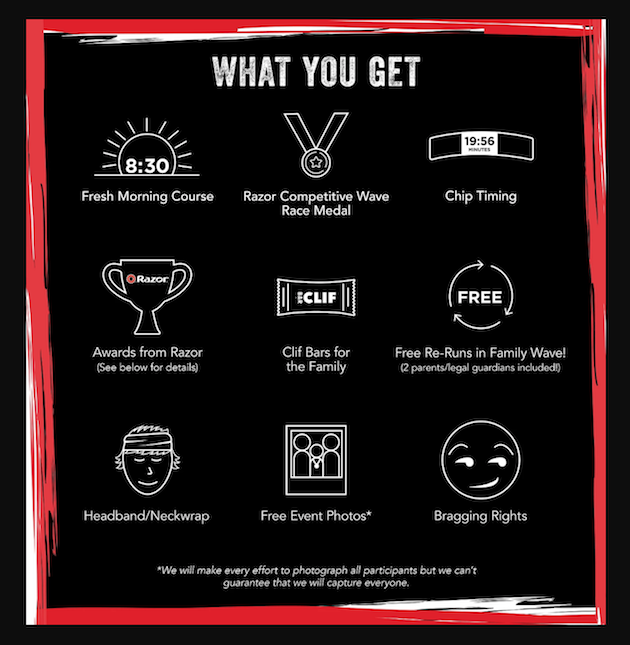 Razor has partnered with the Kids ObstacleChallenge as their Competitive Wave Sponsor. In the Competitive Wave ($59), kids race to win Razor prizes. Designed for kids ages 10-16, participants will be chip timed, receive a Razor Competitive Wave race medal, and the top 3 boy and girl finishers in each age division will receive a winner's medal and Razor products (worth $100+). All Competitive Wave participants can also run in an open Family Wave after the race for free (with or without their parents).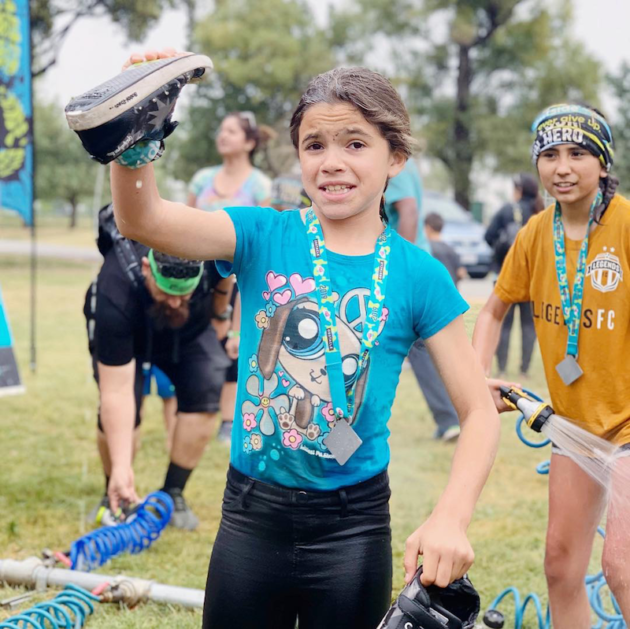 What to Bring to Your Race
Since this is a mud run, I recommend wearing clothes that you don't mind getting dirty. Bring a change of clothes and shoes, a towel, a reusable water bottle, a plastic bag, and your electronic or paper ticket confirmation. Since the course includes running, climbing, and crawling (through mud!), be sure your clothes are comfortable and your shoes allow for running (athletic shoes are ideal).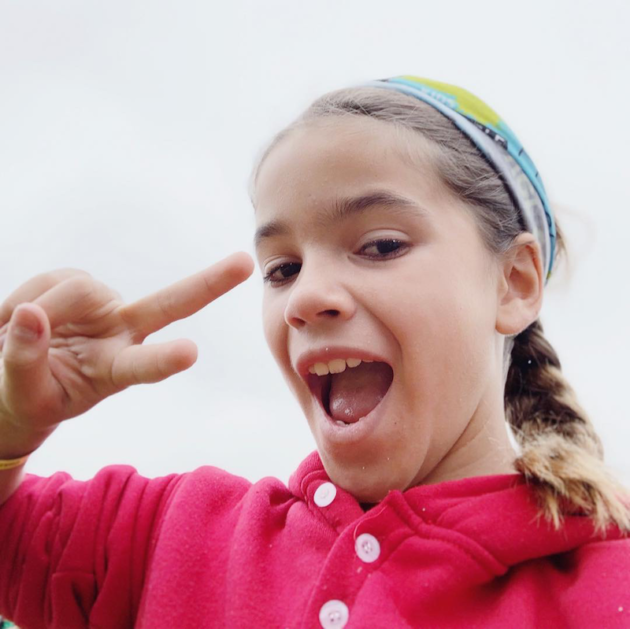 Before You Race – What You Need to Know
The course takes 25-45 minutes to complete, depending on how fast you run through it and whether or not you complete all obstacles. Since some parts of the course are challenging, you can opt out by simply running around a specific obstacle. There is no time limit so feel free to take less or more time to complete the course.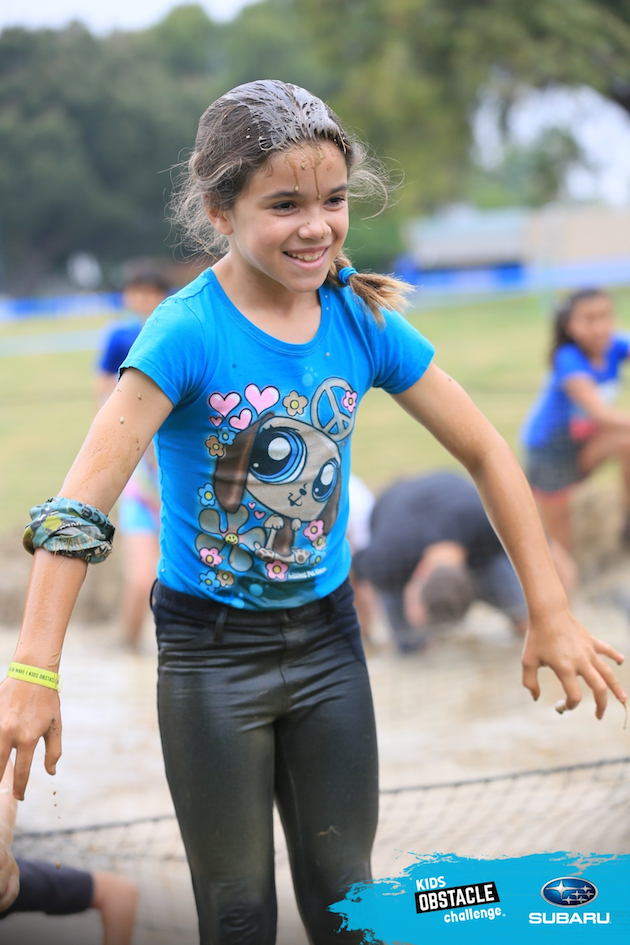 Arrive early! It can take time to check in, so I recommend arriving at least one hour early, and if you have some time before your race, you can visit the festival area. This year, each child will receive an Adventure Passport to stamp at each of the vendors in the Festival Area. When complete, your child can earn a re-run for free (plus receive a small gift).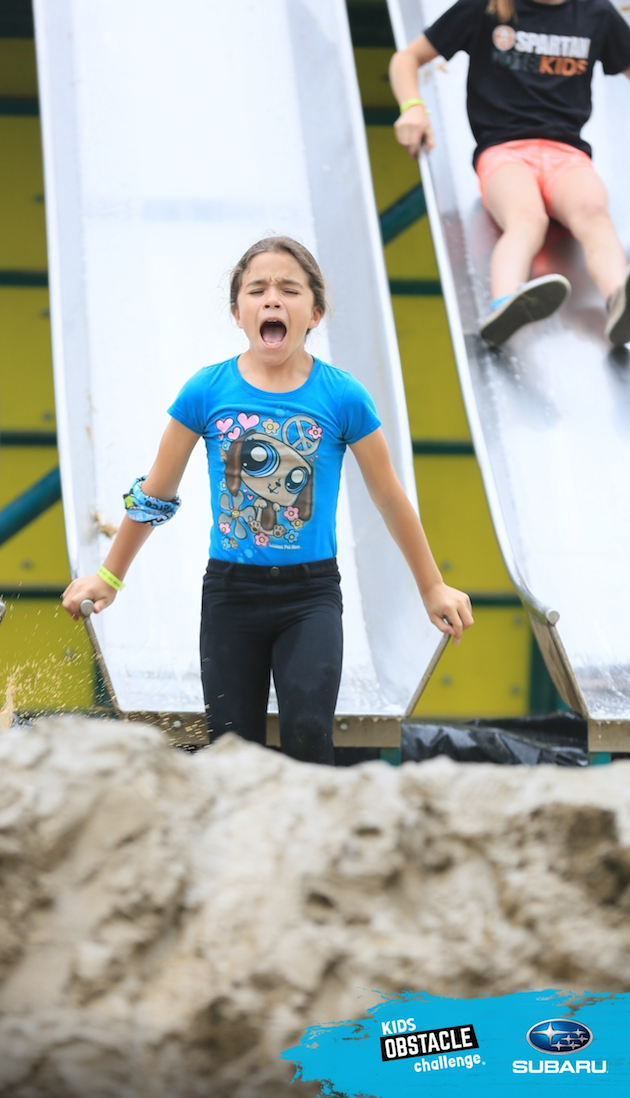 After your race, rinse off at the on-site rinse station, and enjoy snacks by Clif Kid. During our particular event, there was also a spot to donate muddy shoes, if desired.
All kids competing in the non-competitive wave will receive unlimited re-runs in the non-competitive waves for $5, free event photos (a link is sent within one week of the event), a cinch bag, Clif Bars, and a medal.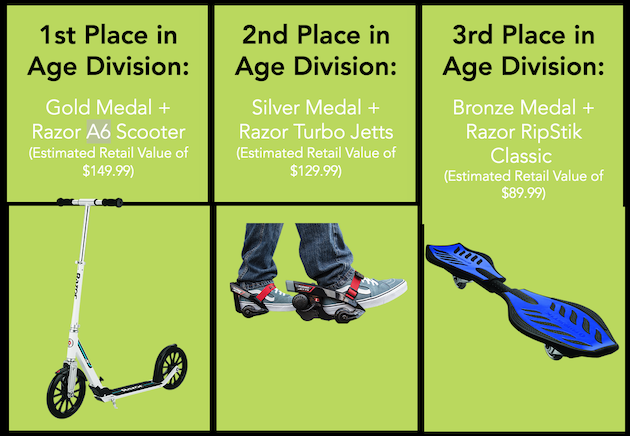 Razor
My kids have grown up with Razor, and we absolutely love their scooters, hoverboards, and electric skateboards. We were excited to learn that they are the premiere sponsor for the Kids Obstacle Challenge this year. If your kids love a challenge, I encourage your to register them for the Competitive Wave and be eligible for some cool Razor gear!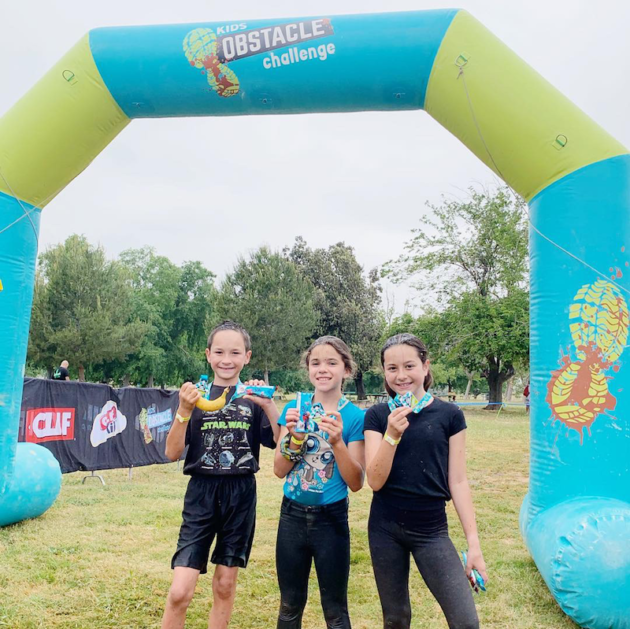 Kids Obstacle Challenge Dates and Locations
San Jose – 5/4/19
Dallas – 5/18/19
Austin – 6/1/19
Raleigh – 6/8/19 and 6/9/18
Boston – 6/22/19
Washington, D.C. – 6/29/19
Chicago 7/13/19 and 7/14/19
Minneapolis 7/20/19
Denver 7/27/19 and 7/28/19
Bay Area – 8/10/19 and 8/11/19
Seattle 8/17/19 and 8/18/19
Portland 8/24/19 and 8/25/19
For additional information and to register for the Kids Obstacle Challenge, visit KidsObstacleChallenge.com.