Every time I visit New York, I vow to see the infamous Blue Man Group. With over 30 years of entertaining audiences, the "three bald and blue men" are known for their signature drumming, quirky comedy, and colorful moments of creativity. Blue Man Group will perform this winter at The Segerstrom Center for the Arts, including two very special Kids Night on Broadway performances.
Consideration provided by Segerstrom Center for the Arts.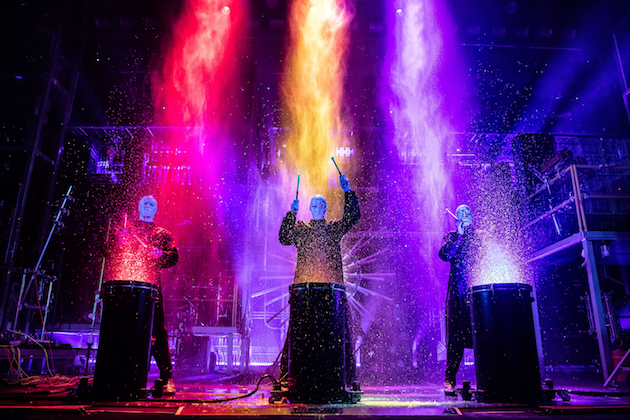 Blue Man Group
Blue Man Group was born on Manhattan's Lower East Side in the '80s by three friends who wore blue masks. Their first public appearance included a street procession that showcased the burning of a Rambo doll and a piece of the Berlin Wall. These "creative disturbances" on the streets of New York grew into shows performed in downtown clubs before a full performance at the Astor Place Theatre. Show themes with an appeal to children include science and technology.
This brand new touring show is a celebration of human connection through art, music, comedy, and non-verbal communication and will feature everything you love about Blue Man Group. Three blue and bald men explore the word through music, laughter and surprises. The show features pulsing, original music, custom-made instruments, audience interaction, and "hilarious absurdity." Show highlights include the Drumbone (half drum, half trombone), Paint Drums, and the infamous Big Drum. The experience is fun for the entire family!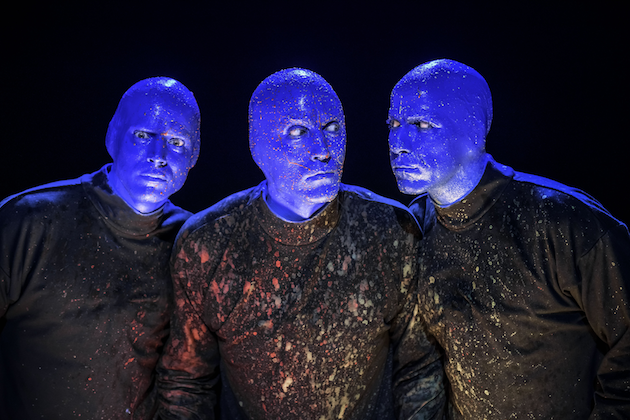 Kids Night on Broadway
On January 7th and 8th, 2020, the Segerstrom Center for the Arts will host a special Kids Night on Broadway! With the purchase of one full-price ticket, parents can receive a second ticket for free for their children. Tickets start at $26 and can be purchased using the code BLUEKID. Families are encouraged to arrive early (6:00 pm) for pre-show activities including coloring stations, crafts, activities, photo opps, and more.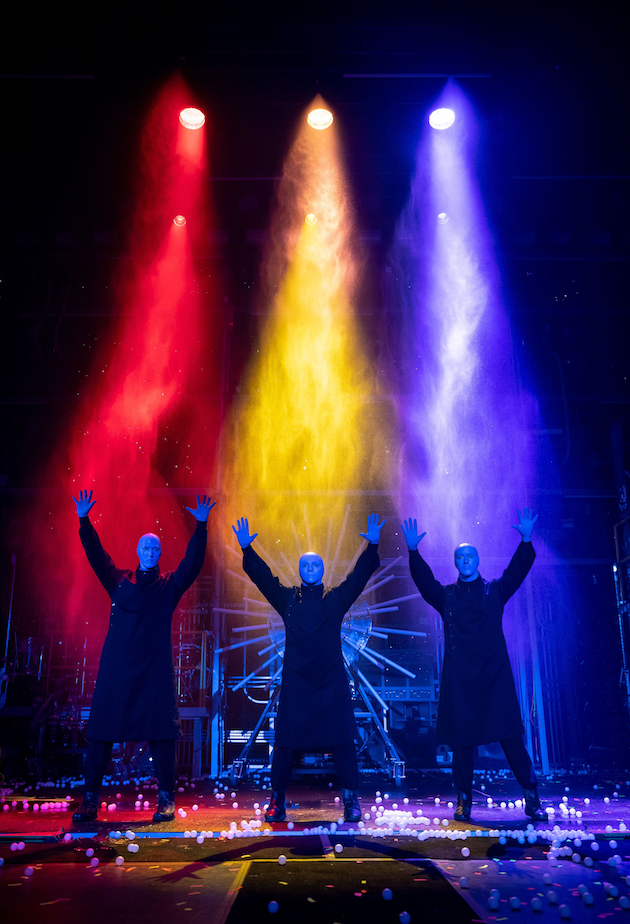 Blue Man Group Tickets and Showtimes
Tickets to BLUE MAN GROUP start at $26 and can be purchased at SCFTA.org, via phone (714) 556-2787, and at the Box Office.
Showtimes are as follows:
January 7 – 12, 2020
Tuesday – Friday at 7:30 p.m.
Saturday at 2:00 and 7:30 p.m.
Sunday at 1:00 and 6:30 p.m.
Segerstrom Center for the Arts – Segerstrom Hall
600 Town Center Drive, Costa Mesa, CA
For additional information, visit SCFTA.org.