{Sponsored}
As a young girl, I always understood the true meaning of holidays like Easter and Christmas, despite the fanfare that surrounded each of them. And when I look at how my parents managed to give me all of the child-centric experiences surrounding these holidays without undermining their significance, I realized that I wanted to emulate that with my own children.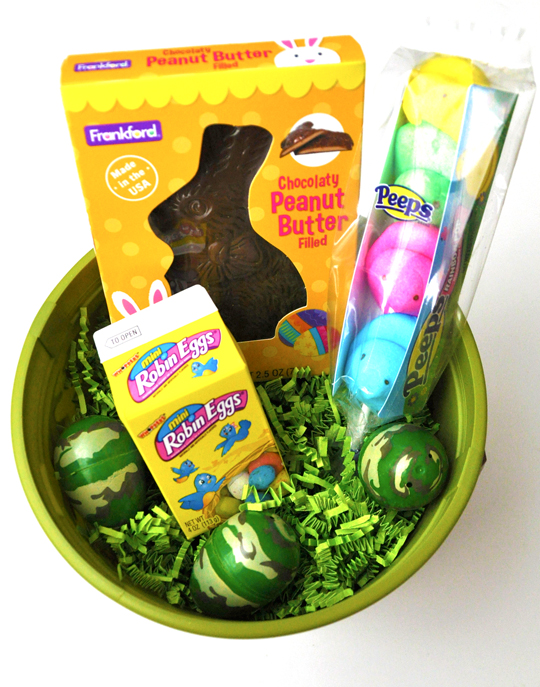 Easter is just a few weeks away, and like most kids in our community, we will celebrate by dyeing eggs for an Easter Egg Hunt, baking Easter Story Cookies, and going to church on Easter Sunday. My kids will also have an Easter basket filled with candy, toys and other treats. And yet at the end of this important holiday, they will still come away with a deeply-rooted understanding of the solemnity of this important day.
Since there is always a tendency to want to over-indulge my kids, I set a budget for their Easter Baskets this year.  My goal was to pick out a few special treats centered around the things they each enjoy.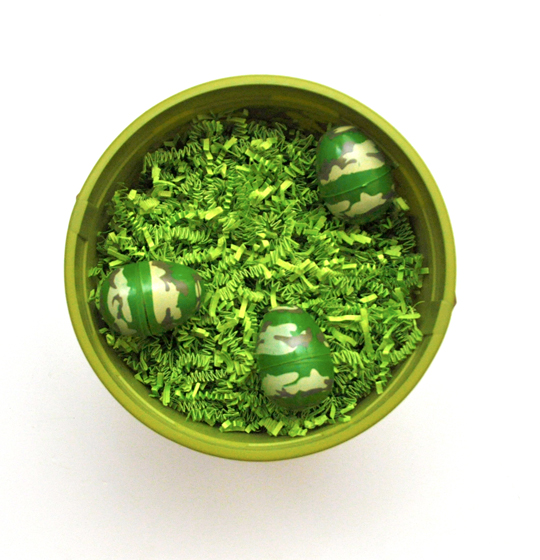 While shopping at my local Walmart, I picked out a Camo Easter Basket for my son. What I LOVE about this basket is that as opposed to more traditional wood baskets, this one is plastic and can easily be used throughout the year for other purposes.  I filled the basket with 100% Recycled Paper Easter Grass, then completed it with a Chocolaty Peanut Butter Filled Bunny, a box of Mini Robin Eggs, Peeps on a Stick, and Jelly Bean-Filled Camo Eggs. Walmart's Easter section is expansive and in it, you'll find a candy aisle which features treats for as low as $1 and a toy section with items that also start at just $1. You could easily fill a basket for $10 or $20 and have it look better than the pre-packaged Easter Baskets you'll find in-stores.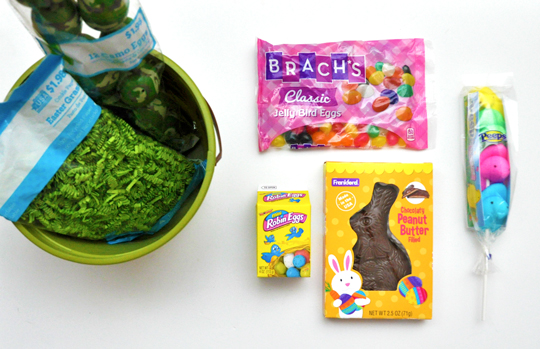 Here is a breakdown of each item in my son's Camo Easter Basket
Plastic Camo Easter Basket – $0.98
100% Recycled Paper Easter Grass – $1.98 (Walmart also offers a smaller bag for $0.98)
Chocolaty Peanut Butter Filled Bunny – $1
Peeps on a Stick – $1.98
Mini Robin Eggs – $1
Jelly Beans – $1
12 Plastic Camo Eggs – $1.98
This Easter Basket is admittedly candy-centric, but you could easily include small toys/stuffed animals, games, pencils/notepads, books, and even small beauty essentials for a non-candy Easter Basket.
For additional Easter Inspiration, visit Walmart's Food & Celebrations page on Walmart.com.

Latest posts by Caryn Bailey
(see all)