What are your holiday gift-giving challenges? Shopping for those closest to me, like my mom, can be difficult. Having shopped for her for years, I want to gift her something that is thoughtful and useful…something personal and meaningful. I was introduced to JORD wood watches a few years years ago, and the company has been my go-to for elegant gift ideas. They recently introduced gift sets for men and women, making it easy to celebrate that special person in your life with beautiful, hand-crafted wood timepieces.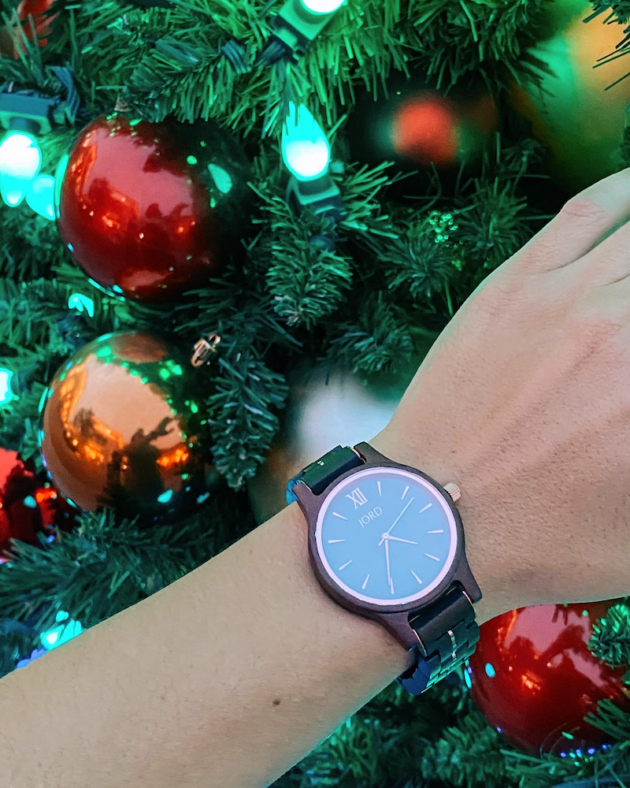 This is part of a sponsored campaign with JORD.
JORD Wood Watches
Raw material, refined design.
JORD's collection of wood watches for men and women is absolutely gorgeous. The family-owned & operated business is known for creating wearable works of art inspired by nature. The materials used in their designs include natural, and reclaimed elements such as acacia, bamboo, and walnut. Several of the timepieces crafted by JORD feature sapphire glass, which is know for its transparency and durability. Colorless and clear, it is second to diamond as the most scratch resistant material on earth. When you purchase one of JORD's exquisite timepieces, you are getting a quality product meant to withstand impact and normal wear.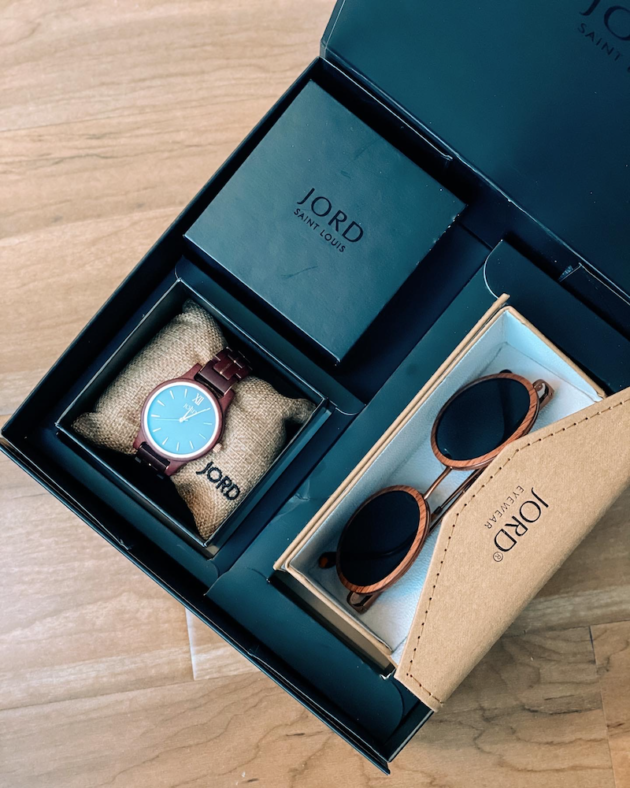 JORD Gift Boxes for Men and Women
New for the season, JORD's gift boxes for men and women include a wood watch paired with a pair of their sunglasses (varied styles available). I chose JORD's Frankie 38 and Louie gift set. The Frankie collection is JORD's best-selling wood timepiece and features a minimalist quartz design, ideal for everyday wear. I like the fact that this is the thinnest wood watch since I am petite and prefer a watch that doesn't visually overpower. The Frankie collection also features steelcore technology, making it ideal for those who work with their hands or are concerned about durability.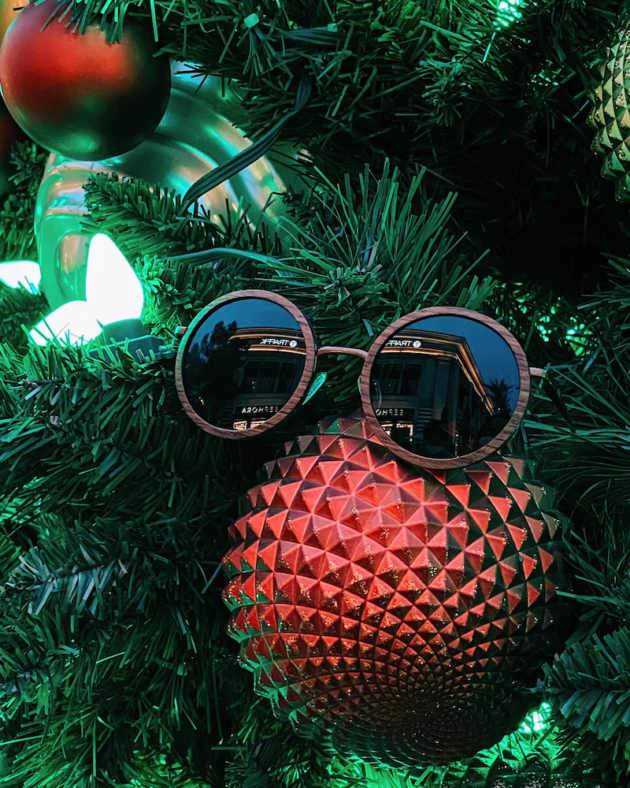 I paired the Frankie 38 wood timepiece with JORD's Louie sunglasses. The collection features a vintage look…a round frame finished in Padauk. The sunglasses are reinforced with bronze and fitted with ultra-light polarized lenses combining fashion with functionality. Included with the gift set (and each pair of JORD sunglasses) is a $25 travel case, free of charge.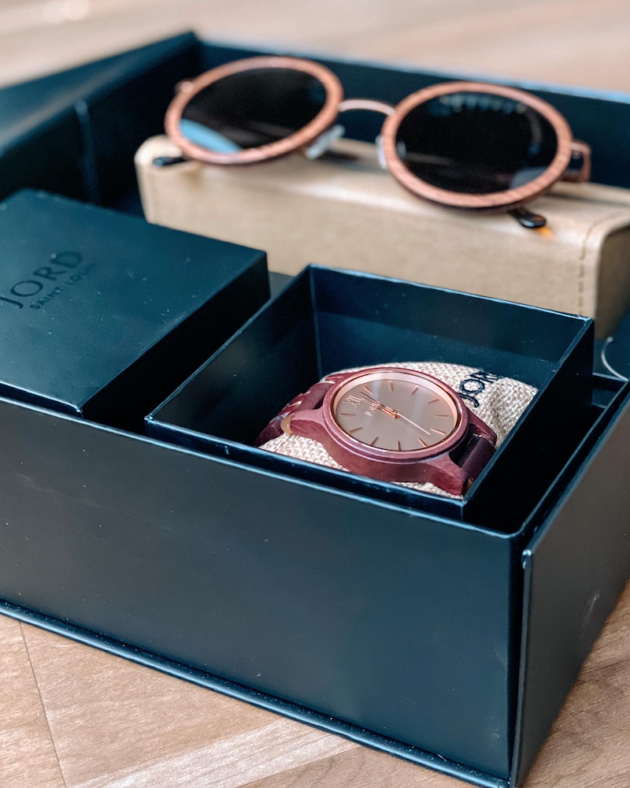 To add that special touch to your gift, you might consider having JORD engrave your wood timepiece. JORD Engrave allows you the option of backplate engraving and presentation box engraving in block or script. You can also upload a custom design with your handwriting, imagery, or logo. As you shop, be sure to look for the "Customize This Watch" option.
For the ultimate gift, consider JORD's Frankie 38 & Eila & Holly set, which includes a zippered wallet, in addition to a wood timepiece and a pair of shades.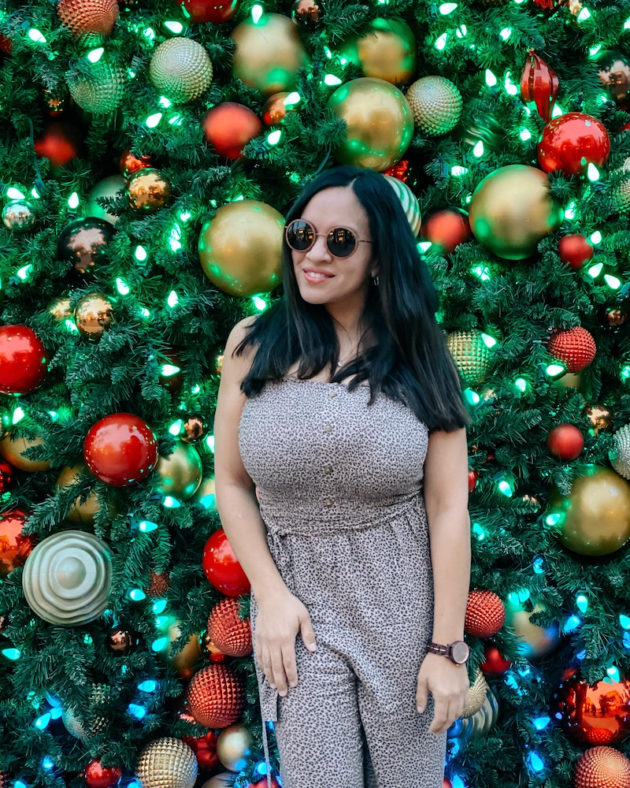 To see JORD's complete line of wood watches, visit JORD.co
Latest posts by Caryn Bailey
(see all)