No compensation was received for this post.  I attended a media event which helped facilitate the writing of this post.
As I walked through the Los Angeles Natural History Museum last week, I stopped for a moment to contemplate the reality of a species so massive and mysterious yet now completely extinct.  I've always been fascinated by dinosaurs and despite the amount of knowledge that does exist, there is still much to be learned about this magnificent species.  This week, 20th Century Fox will debut Walking With Dinosaurs in theaters nationwide, a family film that will allow audiences to see and feel what it was like when dinosaurs roamed the Earth.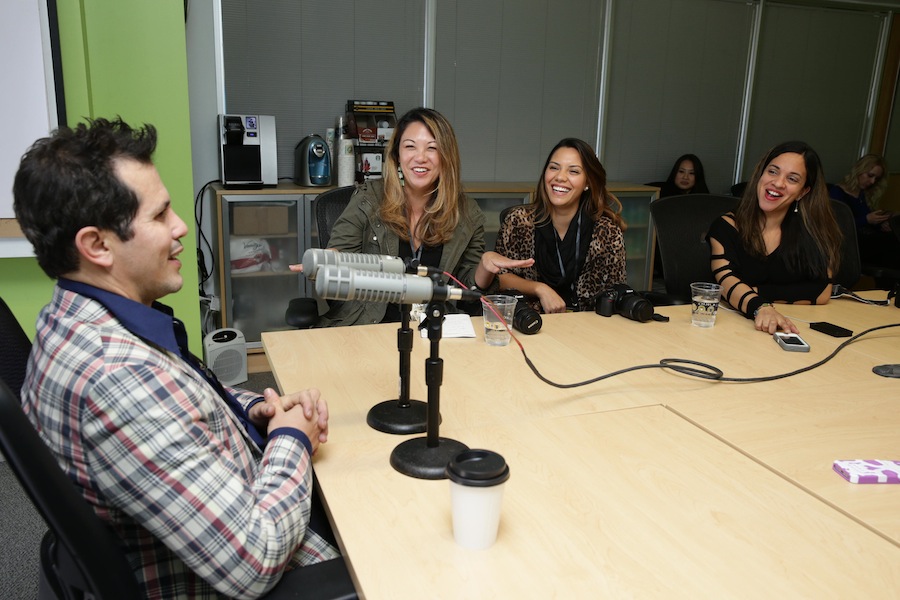 Featuring computer-animated dinosaurs, this live-action film follows the story of three dinosaurs from infancy into adulthood.  Narrated by Alexornis bird Alex (voiced by John Leguizamo), the film gives audiences "a real understanding of dinosaurs and dinosaur behavior" (Leguizamo). Last week while at the Natural History Museum, I sat down with Leguizamo (who you might recognize as the voice of Sid in Ice Age) to discuss the accuracy of the film, how he found the voice of his character Alex, and what he learned about dinosaurs while working on the film.

Produced by BBC Earth and inspired by the television miniseries of the same name, Leguizamo shed light on the accuracy of the film. "This is such a well-researched project…everything was triple fact checked."  While the appeal for kids may simply be their fascination with dinosaurs, "the kids are going to learn something. There's a lot of information in the movie that's great, which kids love, especially when you're talking about dinosaurs."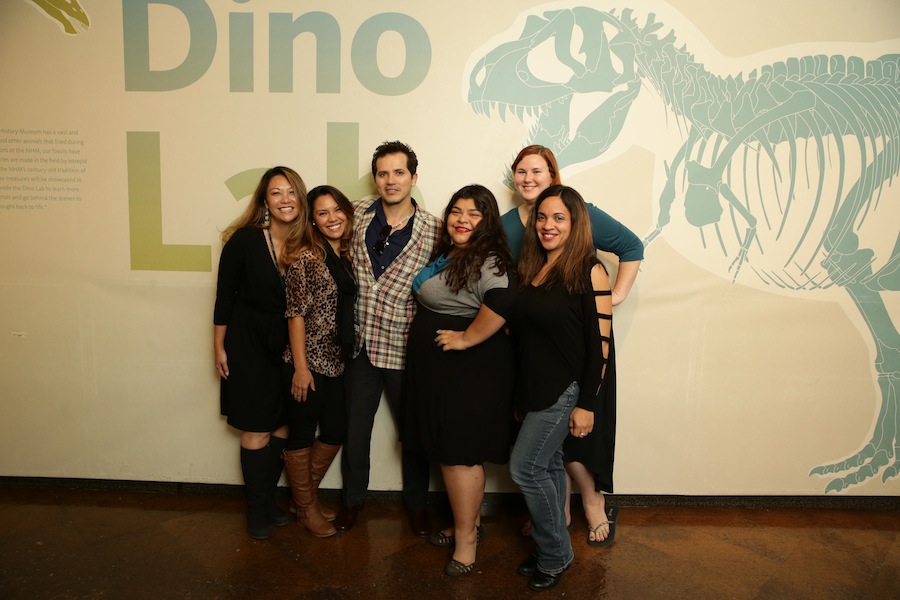 When Leguizamo first learned he would be working on the project, he thought he would be voicing a large dinosaur such as a brontosaurus or a T-Rex. When he found out that in fact, he was voicing a bird, he set to work on finding his voice.  His character Alex is from Mexico, and Leguizamo went through several different approaches to the voice including a Latin street kid and a sophisticated Spaniard.  Eventually, he found his voice in the late Ricardo Montalbán.  As a narrator, Alex is friendly, paternal, wise, and occasionally comical, and Leguizamo worked to incorporate all of those variations during his voice recordings.
Voice acting is no easy feat and one very often done solo.  Leguizamo's secret technique to an authentic voice is "to get as physical as your character is."  "If my character is running, I'll get up and I'll be running. If he's choking, I'll choke myself because that is the only way you can get the reality of the voice."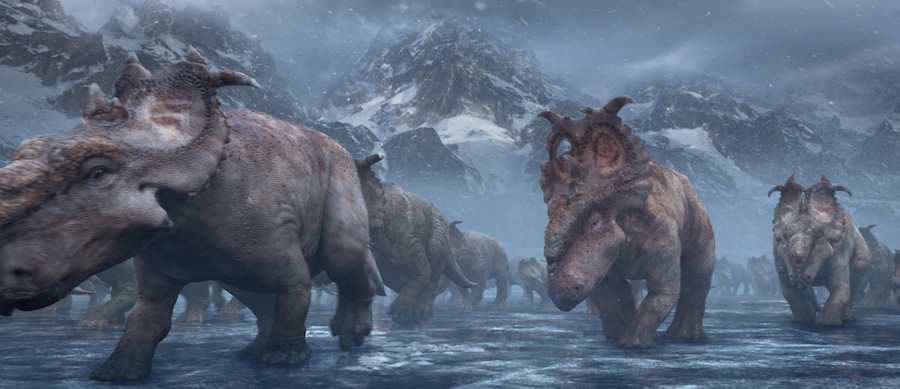 While the film is meant to be lighter and more kid-friendly than the miniseries that inspired the production of this film, it is still highly educational and in fact, Leguizamo learned a thing or two about these prehistoric beings. "That is what I liked about Walking With Dinosaurs…that it wasn't just cute. I learned how aggressive they are." Along with giving audiences information, there is a story filled with comedy and tragedy.  Of interest to parents are the life lessons taught including how to be a leader, how to deal with siblings and first love. Leguizamo hopes that the film will stimulate kids to do more research about dinosaurs.
Walking With Dinosaurs is now in theaters nationwide.
Images: 20th Century Fox
Latest posts by Caryn Bailey
(see all)