Warning:  This post contains information about breastfeeding. 
I've been to a lot of baby showers.  In fact, I was one of the last in my group of girl friends to have children. While everyone else was nesting and planning, my husband and I were backpacking Europe.  All that to say that while I'm so glad my husband and I had that incredible experience of bonding and seeing the world, I have so much joy and love for my son and our baby girl (who will be here in less than 4 weeks!).  
Have you ever noticed that baby shower gifts usually don't include a single gift for the mother-to-be?  Now, I'm definitely not complaining (at all), but there are some things a mom-to-be could really benefit from.  So today's post is all about the gifts moms (like me) would probably enjoy receiving.  Whether it be something essential like a nursing bra or something to pamper her like bath gel…here are some fabulous gift ideas for the mother-to-be.
Belli:  When I was pregnant with my son, I was DETERMINED not to get stretch marks.  Sadly, so much of it is genetic and I did end up with some just like my mother.  But, I rigorously rubbed oil all over my belly every single morning and evening with my son (I haven't been as consistent about it with this one).  Surprisingly, I haven't developed any new stretch marks and I'm 35 weeks (yeah!).  Belli offers three lines of skin care products for pregnant women, babies, and new mothers.  I received the Motherhood Essentials Kit which includes products designed to restore a woman's body including nursing cream, eye brightening cream, body firming serum, and hand sanitizer.  The company has high safety standards and is the only skin care line that screens for teratogens and xenoestrogens. 

My Brest Friend:  Nursing my son proved to be more challenging than I imagined.  It also didn't help that I had a c-section.  During my many months of nursing, I used an awesome nursing pillow.  My very good friend insisted I purchase My Brest Friend.  I know I would not have been able to nurse my son comfortably without it.  It got to the point where I even brought it with me in the car for nursing sessions.  Two things I KNOW make this pillow different from the rest.  It wraps around you (so it stays put and so does your baby) and it's got a supportive back rest.  I have never tried another nursing pillow but I will say that my son never slid down or rolled away because the pillow was too squishy!

The Shower Hug:  I remember all too well the pain of breast-feeding.  When my milk finally came in, I was engorged, febrile, and in a lot of pain.  I don't know if it's like this for every woman but it was for me.  I suffered through numerous bouts of mastitis but I endured it all because nursing my son was of the utmost importance.  How I wish I had The Shower Hug!  You can use it in and out of  the shower and for support and protection for women who have had a c section.  So, I guess I'll have to get another since I'll be using it for all 3 purposes!  Providing support, protection, and therapeutic relief, The Shower Hug is definitely something that's going to get a ton of use!  

Laugh & Learn:  As a nurse with almost 10 years experience in obstetrics and neonatal nursing, you'd think that I'd be the LAST one to fear childbirth.  I should know it all right?  No Fear!  Ha!  While I have a lot of knowledge and experience, that didn't (and doesn't) change the fact that there were things I was nervous and even afraid of.  If you're a busy mom who maybe doesn't have time to attend childbirth classes, are on bed-rest (like I was with my first pregnancy), or don't like the formal setting of a classroom, you must check out the Laugh & Learn childbirth education program.  Taught by an RN, you and your significant other will actually enjoy learning all about childbirth, newborn care, and breast-feeding…all in the comfort of your own home on your time.  All three series are informative and actually quite entertaining!  Her teaching style is relaxed and non-threatening.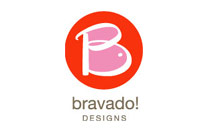 Bravado! Designs:  Having a supportive nursing bra is essential (trust me!).  I had a very difficult time finding a proper fitting nursing bra after I had my son.  Now that I have an idea of what size I will be wearing, it's much easier to purchase bras online (I would recommend getting fitted by a professional the first time around to make sure you're wearing the correct type and size of bra).  Many of the nursing bras I saw in stores were supportive, but not particularly attractive. Nursing is not the most glamorous of motherly activities.  Bravado! Designs offers comfortably fashionable bras that fit!  I particularly like their "What the heck should I buy? section which is a great place to start!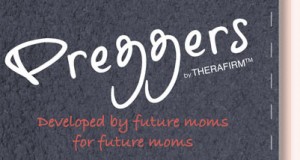 Preggers by Therafirm:  When I was 34 weeks pregnant with my son, my  feet started swelling (which apparently is quite normal unless you've been diagnosed with pre-eclampsia).  I spent a lot of time with my feet up, but it was terribly uncomfortable.  Fortunately, I have not had to experience leg swelling in this pregnancy.  Pregnancy, as miraculous as it is, can be very uncomfortable.  I am very appreciative of companies who have gone out of their way to research ways of making these 10 (yes 10) months more comfortable.  When I worked on the floor, I always wore support stockings and socks due to the 12 hours I was required to be on my feet.  Preggers by Therafirm offers trendy, comfortable compression hosiery that isn't impossible to put on.  Now that it's winter, I've been wanting to keep my feet warm.  When given the option, I definitely prefer the trouser socks over the panty hose but I didn't spend ten minutes trying to put either one on (which is a good sign!).  They provide enough support to make a difference but they're not so tight that they leave marks.  Preggers by Therafirm are not available yet, but soon   They also plan on including maternity and postpartum support products in their line.  Stay tuned!
Are you ready for another game?
We all have a birth story.  Some of you birthed at home.  Some of you labored for days without an epidural.  What I am really looking for is your most inspirational birth story.  I will have help from the gals who threw me the shower in determining first, second, and third places, so make it good.  You can either post here in the comment section or on your blog (whichever you feel most comfortable).  Remember…leave your answer in the comment section along with your prize choices (in order of preference).
Prizes for Game #3:
Laugh & Learn DVD Set, Book, and Tee
Motherhood Essentials Kit from Belli
My Brest Friend Deluxe Pillow
For more fabulous maternity and baby shower gift ideas, please visit the baby shower site.
Entries for this giveaway will close on December 20, 2009 at 10 PM PST. Please note that entries for all baby shower giveaways are different than my normal entry methods. One comment per person, please (unless you do the extra credit). US residents only. Duplicates and comments not including the above information will be disqualified. Comments are moderated. If you don't see your comment in a reasonable amount of time, send me an email. Bloggers and non-bloggers may enter. If you don't want to leave your email address, please be sure to check back for my announcement on the winner. Please note that winners must respond within 48 hours of being announced/contacted or another winner will be drawn.
Want an extra entry? Do any or all of the following and receive an extra entry for each one.
Be sure to leave me a separate comment for each additional entry.
Add the "Baby Shower" button to your sidebar and leave me a comment (be sure it's up for the duration of the baby shower!)
Follow me on Twitter AND tweet about the contest. Be sure to use the hashtag #rockinbabyshower
Subscribe to my feed via email or reader.
Blog about this giveaway. It doesn't have to be a separate post. Just include a blurb about it when you blog about other giveaways.
Click on one of the very cute buttons below and digg, stumble, fav, etc. Just let me know what you did in the comments!
Disclosure: I did not receive compensation for this review. I did receive a product, courtesy of the company in order to facilitate my review.